Department of Religion
(440) 826-2176
Share
OVERVIEW
An exploration of the historical, cultural and ethical impacts of religion is at the core of this multi-faceted major offering rewarding career opportunities.
Baldwin Wallace's religion major is relevant and real world-focused. It fosters deep analytical thinking that enables you to assess the values, teachings and presuppositions that shape core beliefs.
Coursework encompasses spirituality, scripture, history, theology and ethics. You'll gain an understanding and appreciation of the rich diversity of religious traditions practiced around the world.
You can study religion as a pursuit of your own search for personal and spiritual development, or as a way to understand diverse perspectives across different cultures.
Religion is a career-focused major that prepares you for post-graduate or seminary studies as well as workplace opportunities. It builds skills in critical thinking, reasoning, and oral and written communication.
Personal attention, faculty collaboration and interdisciplinary opportunities are at the forefront of the program. You'll have opportunities to supplement classroom studies with self-directed exploration, including internships, independent study projects and study abroad travel.
CAREER OPPORTUNITIES
Professor
Diplomat
Foreign correspondent
Counselor
Social service
Youth/campus minister
Clergy/religious professions
PERSONAL, PROFESSIONAL BENEFITS
Religion is at the heart of societies. Historically, it has been responsible for maintaining the status quo and has been the impetus for major changes. Studying religion offers a deeper perspective of critical issues facing mankind today. It offers students an opportunity to focus on the aspects of religion that interest them as well as reflect on their own spirituality and personal stances.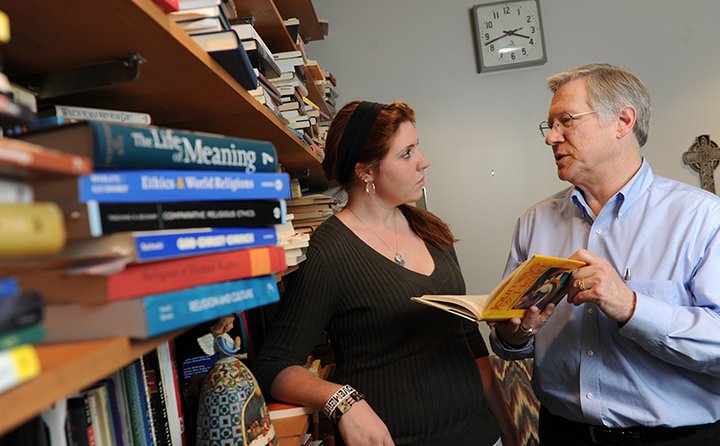 CURRICULUM
Offered as a major and minor, religion is a comprehensive area of study that spans world religions, spirituality, scripture and religion in cultural contexts. BW courses cover topics like violence and peace, contemplative spirituality, religion and literature, American religious pluralism and more.
An excellent companion field of study, religion is often chosen as a second major or minor for students interested in education, humanities, social sciences, business and international studies, among others.
The religion major prepares students to:
Convey knowledge and understanding of religion traditions and experience through critical thinking, writing and oral communication skills
Identify and interpret the ultimate questions religious traditions address
Identify facts, theories, and methods used by professionals in the field of religion
Understand and appreciate their own experience within a religious or spiritual context
STUDENT EXPERIENCES
Experiential learning bridges classroom study with real-world opportunities. You can enhance your studies through internships, co-curricular activities and other learning opportunities that include:
Lindsay-Crossman Chapel
The Chapel serves the spiritual needs of the Baldwin Wallace community through meaningful activities and services that are spiritually enriching.
Faith & Life Lecture Series
The annual event brings national spiritual leaders to campus. It is designed to nourish spiritual life and enhance the influence of the various faith traditions at Baldwin Wallace University.
In 2020, Ilia Delio, OSF, Ph.D. gave three presentations on the theme "Christianity in a World of Evolution: Exploring the Upside-Down God." To view the lectures online, visit the links below:
STUDENT CLUBS & ORGANIZATIONS
Athletes in Action
The student-led organization seeks to introduce students to Jesus Christ. It helps them grow in faith and encourages them to passionately live their lives in a manner consistent with belief in the God of the Bible and inspires commitment to advancing the purposes of God in the world.
Cru
This interdenominational Christian organization is for students who want to seek answers about Christianity or who want to grow in their relationship with Christ.
Hillel
This organization serves as a source of fellowship for Jewish students as well as a resource for non-Jewish students interested in learning more about Judaism. It creates an inclusive space for students through which they can participate in Jewish life and be a part of Jewish community at BW.
Muslim Student Association
Promoting a deeper understanding of Islam and Muslims is the crux of this organization. It engages the BW community in exploring Islamic cultural heritage, history, values, diversity and contributions to the world.
Newman Catholic Campus Ministry
Newman Catholic Campus Ministry is committed to helping students integrate faith and action into their daily lives through weekly Mass, individual and community spiritual development, formation of personal leadership, small group faith sharing experiences, retreats, and education for justice and community service.
Voices of Praise Gospel Choir
A multicultural choir, the Voices of Praise promotes, preserves and presents gospel music as a sacred, authentic art form.
ALUMNI SUCCESS
At Baldwin Wallace, you'll experience personal and professional growth in a supportive community that challenges and inspires you to succeed.
Baldwin Wallace religion alumni are accepted into prestigious graduate programs - Harvard, Princeton and University of Chicago, to name a few. Alumni have embarked on successful careers directly from BW in a variety of professions.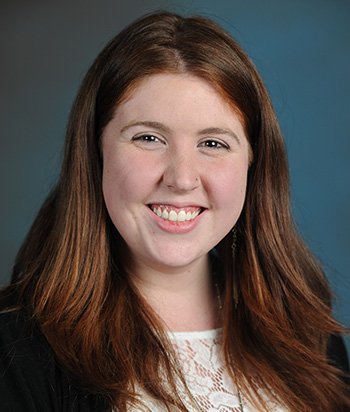 Laura Dunson, '13 is outpatient therapist and licensed professional counselor at OhioGuidestone. Her focus areas include gender issues, trauma and creative therapies. From Cleveland, she holds a master's from Duquesne University. BW faculty inspired her to pursue social justice causes and prepared her for graduate education.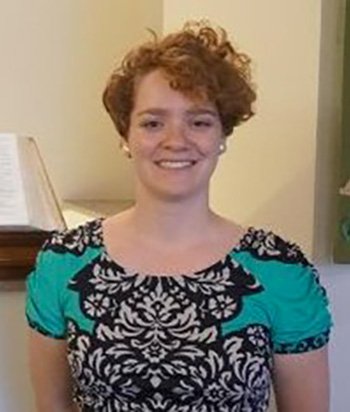 Rachel McDonald '12 is interim associate at Forest Hill Presbyterian Church in Cleveland Heights, Ohio. The Transfer, N.J., native earned a Master of Divinity from Princeton Theological Seminary in Princeton, N.J.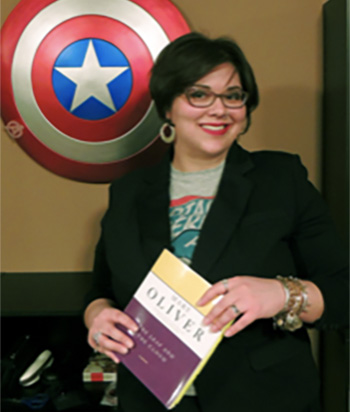 Katelynn Carver '11 is Ph.D. candidate at the University of St. Andrews in Scotland. She holds a Master of Theological Studies from Harvard. From Medina, Ohio, she has presented and published her work widely, including in interfaith blogs, international metaphysics symposia and cultural studies publications.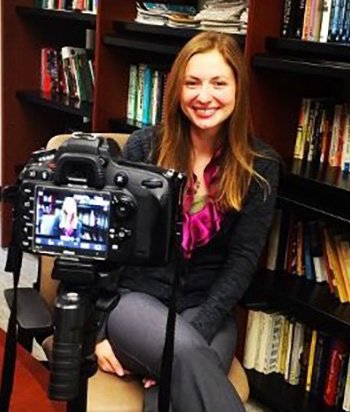 Victoria Shaw '11 is eLearning and product development consultant for ALICE Training Institute in Medina, Ohio. She is also an advocate for young farmers, promoting the industry through state and national competitions sponsored by the U.S. and Ohio Farm Bureau. She is from Litchfield, Ohio.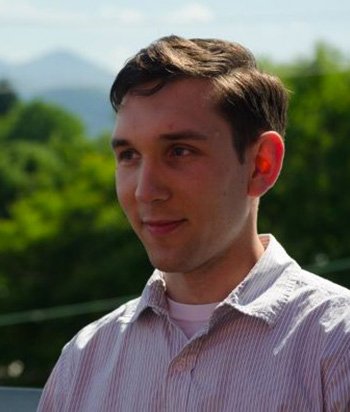 Andy Gmitter '10 is head of product and head of quality assurance at Galaxy Digital, a software company in Asheville, N.C. He was honored in October 2014 as one of Asheville's four "Top 40 Under 40." He is from Carnegie, Pa.
FACULTY
Full-Time Faculty
Ellen Posman
Chair, Department of Religion
Chair, Faith & Life
Professor
Ph.D., University of California, Santa Barbara
C.J. Harkness
Director of Spiritual Life
M.A., Ashland Theological Seminary
Sungjin Im
Visiting Assistant Professor
M.A., Duke University
Alan Kolp
Faculty in Residence
Ph.D., Harvard University