OVERVIEW
The analytical rigor and career versatility of mathematics make it an outstanding major for engineering, research and development, technology, finance, medicine and law.
Mathematics is vital to problem-solving skills and develops quantitative and statistical reasoning. It teaches you to address topics and questions in a systematic way. You'll be challenged to use logic, theory and creativity to solve complex problems.
It offers outstanding preparation for graduate and professional school, teacher education and workplace opportunities. Its real-world focus fosters innovative and conceptual thinking across diverse disciplines.
Strong academics, individual attention and faculty mentoring are at the forefront of BW's program.
You'll supplement classroom studies with experiential learning opportunities that include independent study projects, internships, research and co-curricular activities.
BW's 20-minute proximity to Cleveland puts you within easy access to impressive networking, internship and career connections at corporations, government and nonprofit agencies, technology firms and more.
Mathematics Offers Career Versatility
Mathematics is the underlying structure of knowledge and logic. It is a framework for describing and predicting observable phenomena. It provides techniques for understanding and solving problems.
Mathematics can be applied to science, research, engineering, business and technology, among other areas.
For example, mathematical analysis and computational modeling are important for solving global challenges like energy sources, climate change and epidemiology.
It also is applicable to statistical analysis, computer simulation, software design and testing, as well as other areas of operations research.
In finance, mathematics is used for actuarial fields and economic forecasting.
Government and private laboratories employ mathematicians to assist with the development of new technology. Numerical simulation, such as weather and climate forecasting, depends heavily on the use of supercomputers.
Mathematician is Top Profession
With a projected job growth of 26 percent, mathematician was the #3 profession in 2015, as cited by CareerCast.com. The site credits the high ranking to the career versatility of mathematics, its growing popularity and high average salaries.
Career Opportunities
Actuary
Attorney
Biostatistician
Financial analyst
Management science specialist
Professor
Statistician
Teacher
Careers in Mathematics
Mathematics not only makes a great major, it is also one of the best second majors around. For example, a business student who also majors in mathematics can grasp the quantitative side of business and finance in a way that other students may not be able to. Mathematics also combines powerfully with such majors as computer science and the traditional sciences. (It's also served as a good route to law school, not to mention being quite valuable to the lawyer after law school.) Even if you don't complete a full mathematics major, the quantitative strength you gain from studying mathematics will enhance whatever career you choose.
Specific Mathematical Career Areas
The ways in which mathematics is used in the workplace are too numerous to list. However, there are a number of special areas of interest where mathematicians are especially concentrated:
Actuarial Science
Actuaries are experts in the mathematics and finance of risk, and they are in demand throughout the private and public sector. Actuary was the #10 profession in 2016 according to CareerCast.com. Qualified actuaries are well paid and always in demand. If you like mathematics, statistics and finance, then you should strongly consider this very rewarding career.

Applied Mathematics
The Society for Industrial and Applied Mathematics is the leading professional organization devoted to the advancement of applied mathematics. Their Careers & Jobs page not only lists openings in this vast field, but also gives an excellent summary of what applied mathematics is.
Mathematical Finance
Mathematical finance is the branch of applied mathematics that deals with the financial markets. As these markets become increasingly complicated, the mathematical tools used to analyze them become correspondingly more complex. Experts in mathematical finance are employed by financial institutions, investment banks and commodities firms. An internet search on "mathematical finance" will bring up technical information, graduate programs and more.
Operations Research and Management Science
According to thescienceofbetter.org, operations research is "the discipline of applying advanced analytical methods to help make better decisions." This is another very rewarding field for someone who enjoys applying mathematics to real-world situations. See the Institute for Operations Research and the Mathematical Sciences.
Statistics
According to the American Statistical Association, statistics is "the scientific application of mathematical principles to the collection, analysis and presentation of numerical data." An excellent resource for careers in statistics is the ASA's Career Center. Statisticians are in constant demand, with plentiful career opportunities in a wide variety of fields.
CURRICULUM
Mathematics is comprehensive and rigorous. It is offered as a major and minor.
An outstanding companion field of study, mathematics supports and enhances the disciplines of education, business, computer science, economics and the sciences. The quantitative strength you gain from studying mathematics will enhance any program of study.
BW related programs include:
Physics-based engineering
Mathematical economics major, which provides students with a firm understanding of the application of mathematical principles to economics
Multi-disciplinary statistics minor, which gives students valuable background in a rapidly growing field
STUDENT EXPERIENCES
Small class sizes, individual attention and faculty mentoring are at the core of BW's mathematics program.
Classroom study comes alive through experiential learning initiatives like research, independent study, internships and co-curricular activities.
Experiential learning bridges classroom study with real-world opportunities. You can enhance your studies through internships, co-curricular activities and other learning opportunities that include:
Student Clubs & Organizations
Math Club
The Math Club's purpose is to stimulate interest in mathematics, serve the community and foster a community among students interested in mathematics.
Kappa Mu Epsilon
This organization is the National Mathematics Honor Society. Its members have achieved standards of scholarship, professional merit and academic distinction.
STEM SCHOLARS
Rigorous course studies combined with outstanding hands-on learning opportunities, mentoring and peer support make BW STEM Scholars exceptional and transformative for students. Entry into this program is by application only.
ALUMNI SUCCESS
At Baldwin Wallace, you'll experience personal and professional growth in a supportive community that challenges and inspires you to succeed.
Recent mathematics majors are finding their success in a variety of careers and in graduate, law and professional schools across the country, including Johns Hopkins University; Miami University of Ohio; The Ohio State University; The University of Chicago; Clemson University; Bowling Green State University; Case Western Reserve University; University of California, Berkeley; Georgia Institute of Technology; New York University; University of Connecticut; and University of Virginia School of Law.
ALUMNI SPOTLIGHTS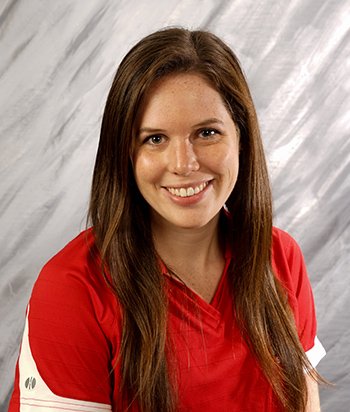 Melissa Paletta '13 is high school math teacher at Westerville City Schools in Ohio. She is pursuing an M.A. with a STEM specialization at The Ohio State University. At BW, the Dublin, Ohio, native majored in mathematics, minored in education and gained valuable teaching experience as a tutor in the Learning Center.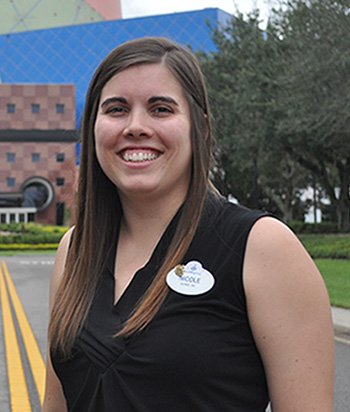 Nicole Bates '11 is planning analyst for Walt Disney Parks and Resorts in Orlando, Fla. She is pursuing a master's in mathematics at University of West Florida. BW professors opened her eyes to the variety of careers available to mathematics majors and taught her to think critically. Nicole is from Elyria, Ohio.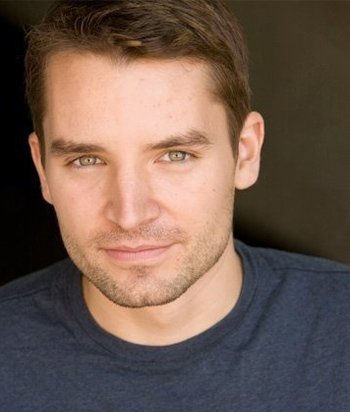 Christopher Luzniak '04 is instructor and chair of the mathematics department at The Archer School in Los Angeles. Small class sizes at BW enabled the Garfield Heights, Ohio, native to develop close relationships with mathematics professors who helped him define his goals and identify his individual career path.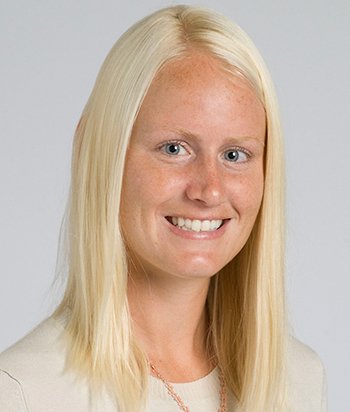 Amy Nowacki '02 is associate professor of medicine, epidemiology and biostatistics at Case Western Reserve University and associate staff biostatistician in the quantitative health sciences department at the Lerner Research Institute. From Saegertown, Pa., she holds an M.S. in mathematics and a Ph.D. in biostatistics.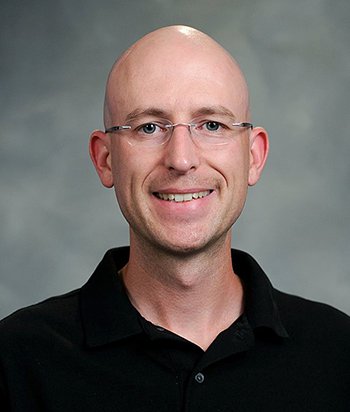 Duke Hutchings '00 is associate professor at Elon University in N.C. He holds a Ph.D. in computer science from Georgia Institute of Technology. At BW, faculty mentors connected him to a variety of research and experiential learning opportunities that prepared him for graduate studies. He is from Victor, N.Y.
Full-Time Faculty
David T. Calvis
Professor of Mathematics
Ph.D., University of Michigan
Melissa Dennison
Associate Professor of Mathematics
Ph.D., University of Illinois
Chungsim Han
Professor of Mathematics
Ph.D., Brandeis University
Catherine Lane
Assistant Professor, Mathematics and Computer Science
ED.D., University of Cincinnati
Maria Mathews
Instructor
Math Placement Administrator
M.A., The Ohio State University
Aaron Montgomery
Assistant Professor of Mathematics
Ph.D., University of Oregon
Susan D. Penko
Professor of Mathematics
M.A., University of Michigan
Peggy Slavik
Assistant Professor of Mathematics
Core Mathematics Coordinator
Ph.D., Kent State University
Brent Strunk
Associate Professor of Mathematics
Ph.D., Purdue University
Adjunct Faculty
Barbara T. Aylward
Lecturer in Mathematics
M.A. Mathematics, John Carroll University
Fred Dillon
Lecturer in Mathematics
M.A., The Ohio State University
John Domanski
Lecturer in Mathematics
M.S.E.E., Cleveland State University
Don Fedorchak
Lecturer in Mathematics
M.S., University of Alaska
Sally A. Sikorski
Lecturer in Mathematics
M.S., The Ohio State University
Sandra J. Sikorski
Lecturer in Mathematics
M.Ed. John Carroll University
Christine Strunk
Lecturer in Mathematics
Ph.D., Purdue University