Share
OVERVIEW
Discovering, understanding and explaining abstract mathematical structures is at the core of mathematics.
At BW, the mathematics major includes advanced study in algebra and calculus. Its broad-based, theoretical focus provides a foundation for understanding and utilizing mathematical concepts and techniques for a variety of problem-solving applications.
Mathematics provides analytical rigor and practical application. It is an outstanding major for teacher education as well as graduate study in areas like technology, finance, medicine and law.
Career Opportunities
Mathematics is the underlying structure of knowledge and logic. It is a framework for describing and predicting observable phenomena.
Proficiency of mathematics can be beneficial to careers in science (such as solving global challenges involving energy sources, climate change and public health), operations research, engineering, business and technology. Government and private laboratories employ mathematicians to assist with the development of new technology.
A bachelor's degree in pure mathematics can be combined with education for teacher licensure, or can be a stepping stone to graduate programs.
CURRICULUM
Mathematics is a comprehensive and rigorous major and minor. It is an outstanding companion field of study for disciplines like science, business, computer science, economics and health sciences. View a full list of courses and course descriptions for the mathematics (pure) major.
The mathematics (pure) major prepares students to:
Acquire a solid background in traditional undergraduate mathematics, including depth of knowledge in calculus and linear algebra and breadth of knowledge in applied and theoretical mathematics
Understand the deductive structure of mathematics and be able to write convincing and cogent mathematical proofs
At the 200-level, be able to write a number of types of basic proof, including direct proof and proof by mathematical induction
Understand the deductive structure of mathematics and be able to write convincing and cogent mathematical proofs
In the upper division, be able to write more complex proofs specific to such mathematical areas as number theory, advanced calculus, abstract algebra, and geometry
Learn a wide variety of techniques useful for mathematical and/or statistical modeling
Use common technological tools in the service of mathematics
Use a computer algebra system to perform the following operations basic to precalculus and calculus: graphing in two and three dimensions, differentiation, and integration
Use common technological tools in the service of mathematics
Write programs in a high-level programming language
Use common technological tools in the service of mathematics
In statistics at the 200-level or above, be able to use specialized statistics software for data analysis
BW related programs include:
STUDENT EXPERIENCES
Small class sizes, individual attention and faculty mentoring are at the core of BW's pure mathematics program.
Students benefit from experiential learning initiatives like research, independent study, internships and co-curricular activities. Opportunities include:
STUDENT CLUBS & ORGANIZATIONS
Math Club
The math club's purpose is to stimulate interest in mathematics, serve the community and foster a community among students interested in mathematics.
Kappa Mu Epsilon
This organization is the National Mathematics Honor Society. Its members have achieved standards of scholarship, professional merit and academic distinction.
Choose Ohio First STEM Scholars Program
The BW Choose Ohio First STEM Scholars Program is open to Ohio residents who are entering Baldwin Wallace in the fall as a first-year student or transfer student and are interested in mathematics. Students are eligible to apply to the program which also offers the Choose Ohio First scholarship, awarding annual, renewable scholarships of up to $5,000.
ALUMNI SUCCESS
Nearly all BW mathematics majors who have applied have been accepted into graduate programs. The most common areas of study are mathematics, statistics, management science, business and computer science.
Recent BW mathematics graduates are finding their success in a variety of careers and in graduate, law and professional schools across the country, including Johns Hopkins University; Miami University of Ohio; The Ohio State University; The University of Chicago; Clemson University; Bowling Green State University; Case Western Reserve University; University of California, Berkeley; Georgia Institute of Technology; New York University; University of Connecticut; and University of Virginia School of Law.
ALUMNI SPOTLIGHTS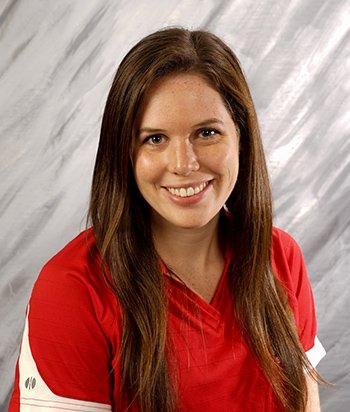 Melissa Paletta '13 is high school math teacher at Westerville City Schools in Ohio. She is pursuing an M.A. with a STEM specialization at The Ohio State University. At BW, the Dublin, Ohio, native majored in mathematics, minored in education and gained valuable teaching experience as a tutor in the BW Learning Center.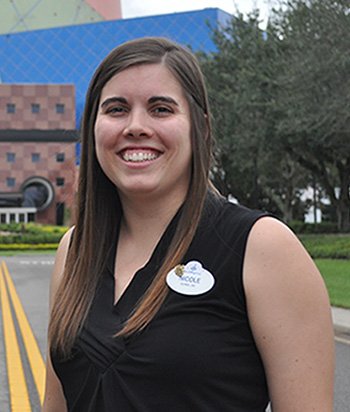 Nicole Bates '11 is planning analyst for Walt Disney Parks and Resorts in Orlando, Fla. She is pursuing a master's in mathematics at University of West Florida. BW professors opened her eyes to the variety of careers available to mathematics majors and taught her to think critically. Nicole is from Elyria, Ohio.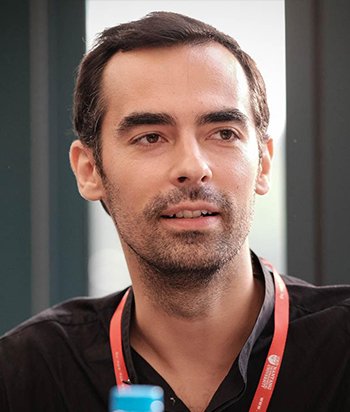 Dragan Trninic '05 is research scientist at the National Institute of Education in Singapore. He holds a doctorate from the University of California, Berkeley. BW professors helped him clarify his personal direction and professional identity while encouraging him to explore his diverse interests. He is from Lakewood, Ohio.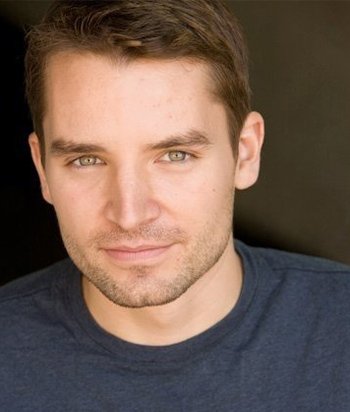 Christopher Luzniak '04 is instructor and chair of the mathematics department at The Archer School in Los Angeles. Small class sizes at BW enabled the Garfield Heights, Ohio, native to develop close relationships with mathematics professors who helped him define his goals and identify his individual career path.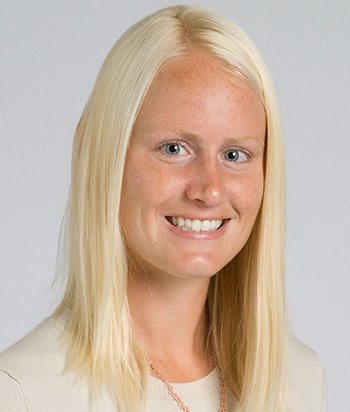 Amy Nowacki '02 is associate professor of medicine, epidemiology and biostatistics at Case Western Reserve University and associate staff biostatistician in the quantitative health sciences department at the Lerner Research Institute. From Saegertown, Pa., she holds an M.S. in mathematics and a Ph.D. in biostatistics.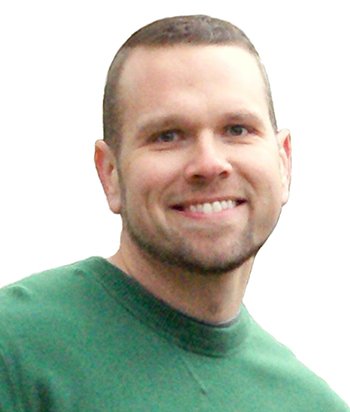 Joshua Johnston '01 is director of health enabling technologies at the Cleveland Clinic. At BW, he learned to analyze a problem using multiple perspectives and disciplines, a skill that has been essential to his success. From Parma, Ohio, he holds a doctorate in engineering applied mathematics from The University of Akron.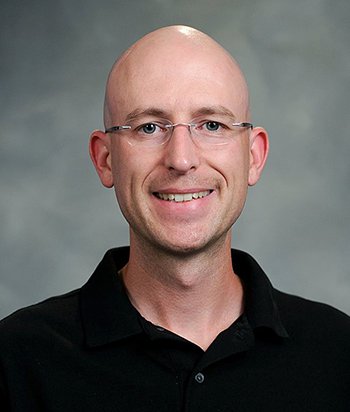 Duke Hutchings '00 is associate professor at Elon University in N.C. He holds a Ph.D. in computer science from Georgia Institute of Technology. At BW, faculty mentors connected him to a variety of research and experiential learning opportunities that prepared him for graduate studies. He is from Victor, N.Y.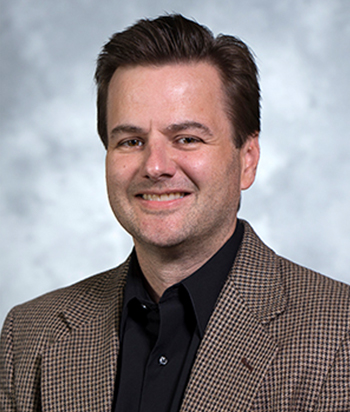 Justin Tobias '94 is professor and head of the department of economics and senior associate dean of the Krannert School of Management at Purdue University. He has also held faculty positions at Iowa State and California - Irvine. His Ph.D. in economics from the University of Chicago. Justin is from Vermilion, Ohio.
FACULTY
Full-Time Faculty
Brent Strunk
Chair, Mathematics and Statistics Department
Professor of Mathematics
Ph.D., Purdue University
David T. Calvis
Professor of Mathematics
Ph.D., University of Michigan
Laura Croyle
Assistant Professor, Mathematics
Ph.D., University of Kentucky
Melissa Dennison
Professor of Mathematics
Ph.D., University of Illinois
Chungsim Han
Professor of Mathematics
Ph.D., Brandeis University
Catherine Lane
Associate Professor, Mathematics and Computer Science
ED.D., University of Cincinnati
Maria Mathews
Instructor
Math Placement Administrator
M.A., The Ohio State University
Aaron Montgomery
Coordinator, Data Science & Analytics
Associate Professor of Mathematics
Ph.D., University of Oregon
Peggy Slavik
Associate Professor of Mathematics
Core Mathematics Coordinator
Ph.D., Kent State University
Adjunct Faculty
Barbara T. Aylward
Lecturer in Mathematics
M.A. Mathematics, John Carroll University
John Domanski
Lecturer in Mathematics
M.S.E.E., Cleveland State University
Amy Nowacki
Lecturer in Mathematics
Ph.D., Medical University of South Carolina
Sally A. Sikorski
Lecturer in Mathematics
M.S., The Ohio State University
Christine Strunk
Lecturer in Mathematics
Ph.D., Purdue University