Department of Physics & Astronomy
(440) 826-2312
Share
OVERVIEW
An integrative field which has led to many of the world's greatest scientific and technological discoveries, physics is a rewarding major offering diverse career opportunities.
The physics program at Baldwin Wallace is a comprehensive and versatile program with dedicated faculty vested in your personal and professional success.
The major offers flexibility. You can earn a bachelor's degree or follow a pre-engineering 3/2 format that enables you to earn a Bachelor of Arts degree from BW and a Bachelor of Science degree from an engineering school.
It features small class sizes and individual attention. Coupled with rigorous studies and extensive laboratory experiences, the program offers excellent preparation for postgraduate studies and employment.
Mathematics and science courses provide a strong foundation for learning to address topics and questions in a systematic way. You'll employ logic, theory and creativity to solve complex problems.
Lectures, laboratories, internships and independent studies enable you to explore physics principles and their applications. You'll be both challenged and intrigued as you probe real-world topics.
In the lab, you'll have access to equipment that enables you to gain a comprehensive study of computational physics, electronics, modern physics, energy conversion, optics and more.
CAREER OPPORTUNITIES
A bachelor's degree in physics can be a stepping stone to post-graduate education or can lead directly to a career in a variety of fields, including:
Engineering
Research and development
Technology
Acoustics
Medicine
Law
Teaching
Finance and business fields
CURRICULUM
Physics is a comprehensive and rigorous program offered as a major and minor.
Through its study, you'll learn to think critically, to become rigorously grounded in fundamental scientific principles and to apply both disciplined and creative habits of inquiry to your work. You'll gain skills in analytical thinking, problem-solving, quantitative reasoning and communication.
Baldwin Wallace offers two types of degrees for physics majors:
The B.A. physics program is for students who want to double-major in physics and another area and probably won't pursue a career in physics. It allows maximum flexibility for students to pursue their interest in physics or astronomy and combine it with other academic interests - history, philosophy, music or another discipline.
The B.S. physics program is for students who plan a career in physics or a related field such as mathematics or engineering. BW graduates of this program can enter the workforce directly in the areas of physics, technology, engineering or other science-related jobs. Many individuals attend graduate school in physics, chemistry, engineering, medicine, urban planning or other areas.
Paths for Careers in Engineering
For decades, BW has been helping aspiring engineers prepare for their career field. BW offers the following pathways:
BW's General Engineering Major
Baldwin Wallace's new Bachelor of Science engineering major is a broad-based study that combines the rigor of science, mathematics and computing with the communication and creative problem-solving skills of a liberal arts-focused education. The major prepares you for a range of engineering jobs as well as for graduate school in a specialized area of engineering.
BW's Pre-Engineering Dual-Degree Program
Upon satisfactory completion of a three-year pre-engineering program in physics or chemistry at BW and an additional two years at an engineering school, students can receive a Bachelor of Arts from BW and Bachelor of Science from the engineering school. BW has an affiliation with Case Western Reserve University.
Software Engineering
Students interested in this in-demand career area can pursue software engineering at BW. Developed in coordination with leading software companies, the program teaches the mechanics of effective software engineering-programming, computer applications, mathematics and database technology.
Other Pathways
Bachelor of Science in physics, chemistry, biology, computer science or mathematics at BW + graduate study at an engineering school
Bachelor of Science in physics at BW then employment at an engineering facility
An optional five-year BS/MBA program combines BW's engineering major with a minor in business administration and an MBA degree.
The physics major prepares students to:
Develop a knowledge of fundamental physics concepts and the ability to apply this knowledge to solve challenging problems
Demonstrate continuous improvement in understanding of physics concepts and ability to solve qualitative and quantitative problems
Demonstrate the ability to perform laboratory and/or calculation based investigations, and the ability to discuss (in writing or otherwise) these investigations and their historical context
STUDENT EXPERIENCES
Small class sizes, individual attention and faculty mentoring are at the core of BW's physics program.
Experiential learning bridges classroom study with real-world opportunities. You can enhance your studies through internships, co-curricular activities and other learning opportunities that include:
INTERNSHIPS/FIELD EXPERIENCES
BW's 20-minute proximity to Cleveland puts you within easy access to technology firms, corporations, government agencies and nonprofit organizations. NASA's Glenn Research Center is only 10 minutes away.
INDEPENDENT STUDY
Independent study offers students enrichment opportunities beyond the classroom for individualized and advanced study. Students work one-on-one with a faculty member.
RESEARCH
BW's physics department offers impressive facilities that provide easy and open access to equipment, projects and consultation with faculty.
Choose Ohio First STEM Scholars Program
The BW Choose Ohio First STEM Scholars Program is open to Ohio residents who are entering Baldwin Wallace in the fall as a first-year student or transfer student and are interested in physics. Students are eligible to apply to the program which also offers the Choose Ohio First scholarship, awarding annual, renewable scholarships of up to $5,000.
STUDENT CLUBS & ORGANIZATIONS
Personally and professionally rewarding, student organizations and activities foster skills in leadership and teamwork. One physics department organization is the Problem Solving Club. This group hosts competitions and promotes the advancement of problem-solving skills at BW and in the community.
BURRELL MEMORIAL OBSERVATORY
One of the finest college observatories in the area, the BW facility offers outstanding learning opportunities for students and the community. It was built in 1940 as a memorial for Dr. Edward P. Burrell, a widely known engineer who built some of the world's largest telescopes. It contains a 13-3/8-inch Warner and Swasey refracting telescope, a display room and astronomy classrooms. Students taking classes there study astronomy as well as nature and properties of light, optics, heat, mechanics and more. Community open houses employing the telescope are held throughout the academic year.
ALUMNI SUCCESS
At Baldwin Wallace, you'll experience personal and professional growth in a supportive community that challenges and inspires you to succeed.
BW graduates have gone on to impressive careers teaching at high schools and universities; working at major corporations, nonprofits and government agencies; and pursuing graduate and professional school studies at well-known schools.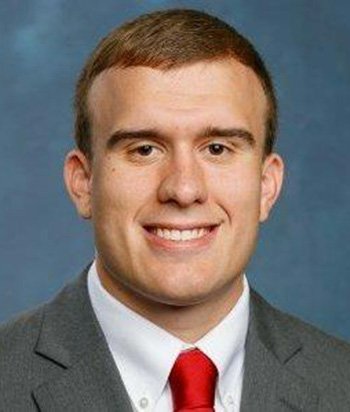 Nick Boron '15 is MBA candidate at The Ohio State University Fisher College of Business. An internship and undergraduate research project were highlights of his BW experience. A challenging, supportive academic environment and faculty mentors pushed the Massillon, Ohio, native to academic and career success.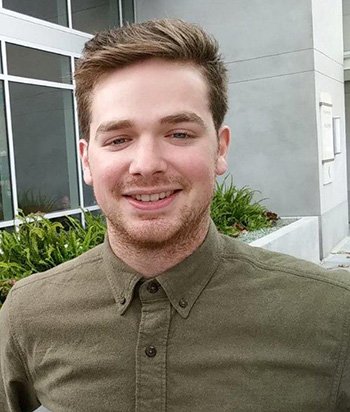 Alec Weisman '14 is project engineer for DPR Construction in San Francisco, Calif. He holds a Master of Engineering Management from Duke University. While at BW, he interned at NASA through it's undergraduate student research program. He also served as teaching assistant. Alec is from Stow, Ohio.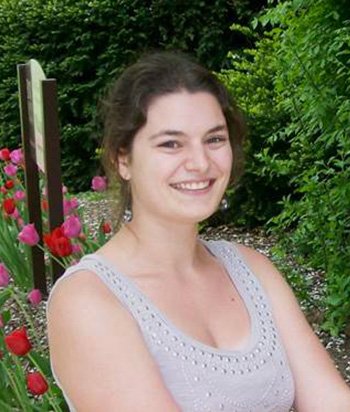 Regina DiScipio '13 is currently Ph.D. candidate studying chemistry with a focus on laser spectroscopy at Case Western Reserve University in Cleveland. Mentoring relationships with professors and the opportunity to conduct research alongside faculty prepared her for the rigor of graduate school. She is from Wooster, Ohio.​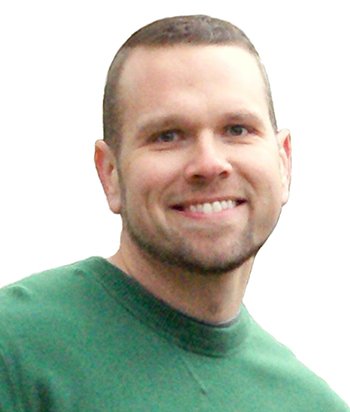 Joshua Johnston '01 is director of health enabling technologies at the Cleveland Clinic. At BW, he learned to analyze a problem using multiple perspectives and disciplines, a skill that has been essential to his success. From Parma, Ohio, he holds a doctorate in engineering applied mathematics from The University of Akron.
FACULTY
Full-Time Faculty
Peter L. Hoekje
Chair, Department of Physics
Associate Professor of Physics
Ph.D., Case Western Reserve University
Edwin Meyer
Associate Professor of Physics
Ph.D., Case Western Reserve University
Helen Muga
Associate Professor
Ph.D., Michigan Technological University
Meridith Witt
Assistant Professor of Physics
M.S., Cleveland State University
Adjunct Faculty
G. Barry Hillard
Lecturer in Physics
Ph.D., University of Illinois at Urbana-Champaign
Gary Kader
Director, Burrell Observatory
Lecturer
IMBA, Baldwin Wallace University
Holly McTernan
Lecturer in Physics
M.A., Arizona State University
Paul Penko
Lecturer in Physics
Ph.D., University of Toledo
Dave Proctor
Physics Lab Manager
Ph.D., Case Western Reserve University
Dave Revta
Lecturer in Physics
B.A., Baldwin Wallace University
Alex Sgondea
Lecturer, Burrell Observatory
M.S., Cleveland State University
Staff
Gerrie Paino
Coordinator, School of Natural Sciences, Mathematics & Computing
B.A., Baldwin Wallace University