Department of Biology and Geology
(440) 826-2262
Share
OVERVIEW
Imagine being the lead scientist among a group of peers as you study the intricacies of living systems. Or going into the field to work alongside a biology professor doing real-world research you'll later present at a national conference.
Biology is a career-versatile major focused on the study of life processes and living organisms (human, plant, animal and aquatic).
It is ideal preparation for medical and pre-professional programs, as well as teacher education and graduate school.
Small class sizes, individual attention and faculty mentoring are at the core of BW's biology program. You'll learn by doing. Starting freshman year, you'll have access to labs where you can gain valuable research experience.
Specialty laboratories include: anatomy, botany, ecology and field biology, physiology, invertebrate, molecular ecology, genetics, microbiology, neuroscience and development. Also available are labs dedicated to student-faculty research.
Convenient access to bench space and equipment provide you with intense, impressive research experience at the undergraduate level.
Independent research studies, field experiences and internships bridge both theoretical and practical applications. Opportunities to work on research projects can lead to presentations at scholarly conferences and publication.
Students and faculty frequently apply for grants to support ongoing research projects. Students gain grant writing experience while supporting their research projects.
Impressive Facility, Dynamic Learning
BW's modern biology laboratories are equipped with specialized instruments available to students. Research opportunities include pollination ecology, molecular control of animal development, human cadaver dissection, cultured neurons and population genetics. Among its amenities are an insect room, greenhouse, zebrafish aquaria, plant growth chambers, and outdoor native plant and rain gardens. BW also has fluorescent microscopes, thermocyclers, microinjectors and electrophoresis equipment to support a variety of research approaches.
Graduate-Level Research Opportunities
At BW, biology students can gain graduate school experiences at the undergraduate level. In the gross anatomy lab, students can examine a cadaver while their professor looks on. Midway into the lesson, they can view magnified images of an abdominal cavity being displayed on multiple large projection screens positioned within the room. Ceiling-mounted cameras capture every move. An overhead surgical light illuminates the subject, adding to the feeling of being in an operating room of a teaching hospital.
Hands-on opportunities like these give BW students an advantage because at many schools students perform cadaver dissection only at the post-graduate level.
CAREER OPPORTUNITIES
A bachelor's degree in biology can be a stepping stone to post-graduate education or can lead directly to a career, including:
Aquatic biologist
Pharmacist
Physician
Dentist
Teacher
Ecologist
Veterinarian
Forensic scientist
Nurse
Medical technologist
Geneticist
Wildlife biologist
Naturalist
Pharmaceutical sales
CURRICULUM
A comprehensive, rigorous program, biology is offered as a major and minor.
Through coursework, research, field studies and more, you'll gain a strong, broad- based foundation in the principles of biology.
The biology major prepares students to:
Think critically and evaluate the merit of scientific information.
Assemble information and communicate it effectively, both orally and in writing
Understand the molecular composition, structure, and physiological processes of cells
Understand the mechanism of inheritance and its role in maintaining organismal integrity and variability
Use quantitative skills in the design, implementation, and interpretation of experiments
For aspiring physicians, BW offers the primary healthcare advancement program.
STUDENT EXPERIENCES
Experiential learning bridges classroom study with real-world opportunities. From the nearby Metroparks and Cleveland Zoo to opportunities outside of the United States, you can participate in extensive field experiences.
Student success is a top priority. As a BW student, you'll be encouraged to present at conferences, submit your research paper for publication and apply for coveted national summer research positions.
On campus, biology students are regularly recognized for their achievements. Recognitions include:
The Ruegsegger Prize in Biology (in honor of James M. Ruegsegger '22, whose research on polio, pneumonia, diphtheria, meningitis and tetanus and service to country earned him recognition).
John W. Miller Zoology prize (in honor of John W. Miller for service as a dedicated teacher and faculty advisor from 1963-2001).
The Edward C. & Diane White Scholarship (an endowed fund that supports two separate awards, one of which is offered to outstanding students who will be attending medical school).
Calvin A. Smith Botany Prize (in honor of Calvin A. Smith for his service as a dedicated teacher and faculty advisor from 1963-1998).
Bridging classroom study with co-curricular involvement is ideal for professional networking, peer interaction and gaining valuable leadership experiences. The department's Fauna and Pre-Medical Society offer outstanding opportunities.
Fauna
This organization offers students interested in zoology-related career fields opportunities to gain valuable knowledge, experience and professional networking contacts that can assist them in preparing for graduate and veterinary school as well as for employment upon graduation.
Pre-Medical Society
Delta Omega Chi, the Pre-Medical Society, sponsors medically related volunteer activities, guest speakers, tours to institutions with professional programs, and mentoring with pre-medical upperclassmen and the faculty advisor. This organization is ideal for students interested in healthcare professionals such as physicians, physician assistants and dentists
Choose Ohio First STEM Scholars Program
The BW Choose Ohio First STEM Scholars Program is open to Ohio residents who are entering Baldwin Wallace in the fall as a first-year student or transfer student and are interested in biology. Students are eligible to apply to the program which also offers the Choose Ohio First scholarship, awarding annual, renewable scholarships of up to $5,000.
ALUMNI SUCCESS
At Baldwin Wallace, you'll experience personal and professional growth in a supportive community that challenges and inspires you to succeed. Recent BW biology majors are finding their success in professional schools, graduate schools and industry.
Professional and Graduate Schools
Case Western Reserve University

School of Dentistry
School of Medicine
Department of Molecular Biology
Department of Pharmacology
Frances Payne Bolton School of Nursing

Cleveland State University
George Washington University
Lake Erie College of Medicine Medical
University of Ohio (Medical College of Ohio) Miami University of Ohio
New York Chiropractic College
Northwestern University
Ohio College of Podiatric Medicine
The Ohio State University School of Dentistry
The Ohio State University

School of Pharmacy
School of Veterinary Medicine

Ohio University

Department of Environmental Studies
School of Osteopathic Medicine

Oklahoma State University

College of Podiatric Medicine

University of Cincinnati School of Medicine
University of Michigan
Vanderbilt University
Xavier University
Industry
Aqua Tech Environmental Laboratories, Inc.
Aultman Hospital
Boston Scientific
Case Western Reserve University
Cleveland Clinic
Cleveland Metroparks Zoo
Copernicus Therapeutics
Cuyahoga County Board of Health
Cuyahoga County Coroner's Office
Cuyahoga Valley National Park
Dermik Laboratories, Inc.
Lake Erie Nature & Science Center
Southwest General Health Center - University Hospitals
Trillium Creek Dermatology
University of Cincinnati Department of Toxicology
WIL Research
Alumni Spotlight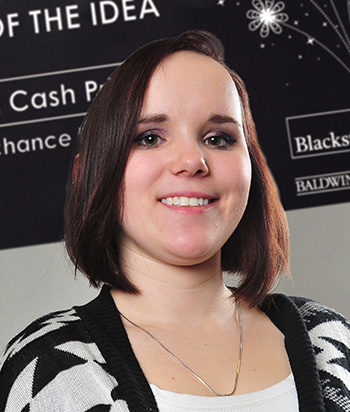 Kara Gawelek '14 is pursuing an M.D./M.S. from Case Western Reserve University School of Medicine. A first-generation college student from Brunswick, Ohio, Kara's work alongside BW faculty in the research laboratory bolstered her successful medical school applications.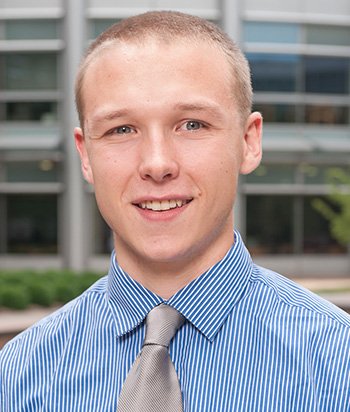 Tyler Alban '13 is Ph.D. candidate at Case Western Reserve University in Cleveland. At BW, he conducted research on the herpes simplex virus (HSV-1) and presented his findings at multiple conferences around the country. He also worked as teaching assistant and studied abroad in Ecuador. Tyler is from Massillon, Ohio.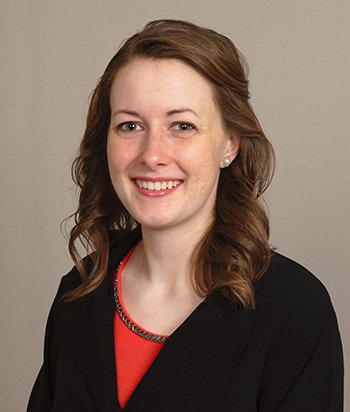 Kelsey Lynn Amidon '13 is water quality and industrial surveillance investigator for Northeast Ohio Regional Sewer District in Cuyahoga Heights, Ohio, where she interned as an undergraduate. The Ashtabula, Ohio, native is currently pursuing an M.S. in environmental science at Cleveland State University.
FACULTY
Full-Time Faculty
Karen E. Munroe
Chair, Biology & Geology Department
Associate Professor
Ph.D., University of Arizona
Natalie M. Barratt
Professor
Ph.D., Cornell University
Michael Bumbulis
Professor of Biology
Ph.D., Case Western Reserve University
Kathryn M. Flinn
Associate Professor
Ph.D., Cornell University
Waymon Holloway
Assistant Professor
Ph.D., Ohio University
Michael E. Kovach
Professor of Biology
Ph.D., Louisiana State University Medical Center
Andrew Merwin
Assistant Professor
Florida State University
Colleen K. Nye
Assistant Professor
Ph.D., Case Western Reserve University
Blake Petersen
Assistant Professor
Carrie Davis Todd
Environmental Science Program Coordinator
Professor
Ph.D., Purdue University
Adjunct Faculty
Helen Smith
Lecturer in Biology
M.S., Miami University,
M.Ed., Cleveland State University
Staff
Jessica Rutt
Laboratory Support Specialist
M.S., The College of William and Mary
Barbara A. Rethas
Administrative Specialist
B.A., Baldwin Wallace University