OVERVIEW
At Baldwin Wallace, your path to becoming a contributing, compassionate and competent professional educator begins your first year with relevant coursework and in-school classroom observations.
Rigorous and career-focused, BW's undergraduate education program builds on the strengths of a liberal arts-focused foundation.
Your education studies will include comprehensive, professional coursework and practical experiences. You'll learn innovative classroom techniques and research-based teaching methods and gain the knowledge, skills, technical competencies and professional perspectives to prepare for an ever-changing education environment. Before you graduate, you'll have more than 700 hours of field and clinical experience in a variety of diverse school settings.
BW graduates meet a rigorous set of standards on their way to licensure eligibility. As a result, they meet and most often exceed requirements set by the State of Ohio.
Small classes, personalized attention and high standards are at the forefront of the program. You'll learn the latest, effective teaching practices, as well as see them modeled in classes by faculty members with decades of teaching experience.

PARTNERSHIPS HELP POISE STUDENTS FOR CAREER SUCCESS
The rigor and high professional standards of BW's education program have fostered an outstanding reputation in Northeast Ohio and beyond. BW has partnerships with more than 60 districts and hundreds of schools. An ongoing partnership with Asheboro School District in North Carolina offers impressive benefits for BW education students. They can gain valuable student teaching experience as well as be in a district and state where teachers are in-demand.
FULLY ACCREDITED PROGRAM
Baldwin Wallace University is accredited by the Higher Learning Commission, a commission of the North Central Association. Individual education programs also are accredited by the National Association of Schools of Music, National Council for Accreditation of Teacher Education and the Commission of Accreditation of Athletic Training Education. The University's licensure programs are approved by the State of Ohio Department of Education.
LICENSURE AND GRADUATE STUDY OPPORTUNITIES
In addition to traditional undergraduate programs, BW offers two initial teacher licensure programs for individuals with bachelor's degrees seeking to enter the teaching profession without earning another bachelor's degree.
BW also offers a Master of Arts in Education program and professional development courses for licensed teachers and courses leading to a school social work license. 
CURRICULUM
BW's undergraduate education program provides a professional experience for aspiring teachers that includes:
Freshman year field experiences
Three years of technology-integration instruction
Minimum of five field experiences - more than 700 hours - in four years 
Exceptional opportunities for year-long clinical placements and co-teaching with experienced teachers
PROGRAM OUTLINES
The requirements for each teaching area are detailed below.
STUDENT EXPERIENCES
Experiential learning bridges classroom study with real-world opportunities. You can enhance your studies through internships, co-curricular activities and other learning opportunities that include:
FIELD AND CLINICAL PRACTICE EXPERIENCES
Throughout your four years at BW, you'll have a variety of field experiences that enable you to observe as well as teach in a classroom. The capstone of BW's education program is a semester-long clinical practice (student teaching) experience. Through this opportunity, you'll demonstrate competencies in planning, delivering and assessing student learning. You'll develop the skills and professional attitudes needed to be responsive to student needs, to work collaboratively with other professionals, and to successfully represent the high standards and teaching practices you learned through your BW studies.
STUDENT CLUBS & ORGANIZATIONS
Personally and professionally rewarding, student organizations and activities foster career skills, leadership and teamwork.
Teaching Together
BW's Teaching Together is a student organization that promotes and supports the professional teacher education interests of traditional and non-traditional students. It keeps students informed of educational activities and trends. It also sponsors its own professional conference each year.
ALUMNI SUCCESS
At Baldwin Wallace, you'll experience personal and professional growth in a supportive community that challenges and inspires you to succeed.
Baldwin Wallace education students have an outstanding record of achievement upon graduation:
Average BW GPA is 3.5
Ninety-five percent of BW students passed Ohio Teacher License test (2013-14)
BW education students' average score on the EdTPA, a national measure of teaching effectiveness, was 44.7 in 2013-14. Average scores in Ohio were 41.9 and 43.7 for national scores.
All Ohio teachers complete a mandatory four-year residency program. All (100 percent) BW grads in their fourth year of teaching passed this professional assessment in 2013-14.
STATE LICENSING EXAMS
Group
Number taking tests
Number passing tests
Pass Rate (%)
All program completers
2015-16
73
69
95
All program completers
2014-15
100
97
97
All program completers
2013-14
115
114
99
View state-wide performance data for the BW School of Education >> 
Across Ohio and beyond, BW education alumni can be found in successful careers as teachers, administrators, curricular leaders and more.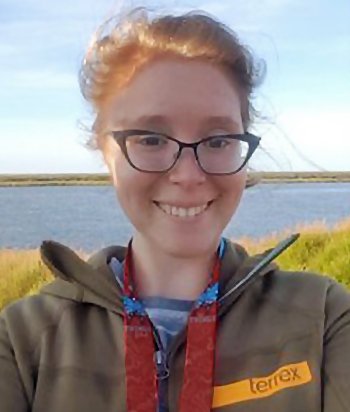 Michelle Koklauner '16 is junior high school teacher at the Lower Koskokwim School District in Eek, a small village in Alaska. The school district is a dual language site, where students learn both English and Yugtun, a dialect of the native Yup'ik people. The Parma, Ohio, native teaches all subjects in a contained classroom.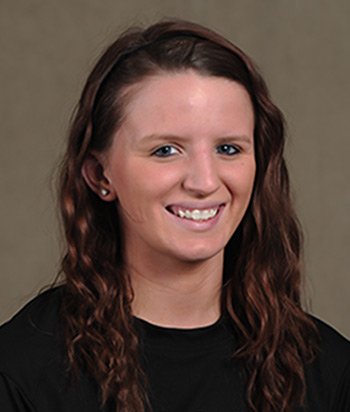 Erica Dickman '15 is eighth grade intervention specialist for Tiffin City Schools in Ohio. She teaches in a resource room and inclusion math and science. Close relationships with BW faculty and ample opportunities to practice teaching in the classroom prepared the Sandusky, Ohio, native for her first teaching position.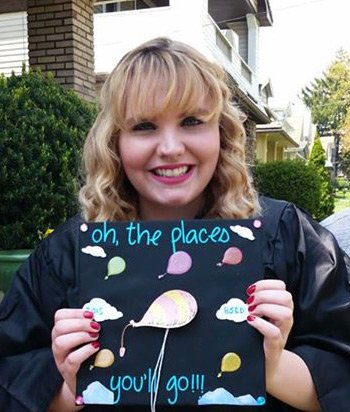 Christina Messer '15 is integrated preschool teacher at Richmond Heights Elementary in Ohio. Dual licensure in early education and special education gave her an edge that enabled her land her first teaching position. She teaches in an inclusion classroom and has written her own curriculum. Christina is from Cleveland.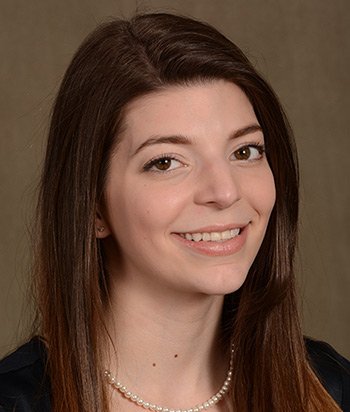 Jessica Richmond '15 is third grade teacher at John F. Kennedy Catholic School in Warren, Ohio. The ongoing support provided by BW faculty to graduates regarding interviewing and lesson plans has been a valuable source of support and inspiration to the new educator. Jessica is from Girard, Ohio.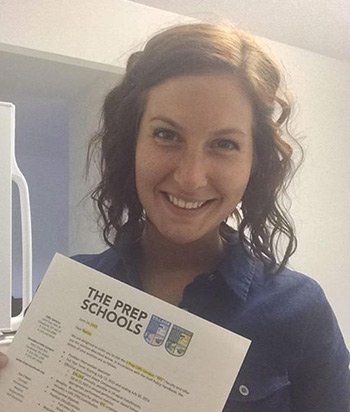 Rachel Stoss '15 is intervention specialist for grades 5-8 at The Prep Schools in Cleveland where she has a resource room and teaches in general education classrooms. BW teacher education faculty supported her growth from a freshman teaching candidate into a confident and excited teacher. Rachel is from Perry, Ohio.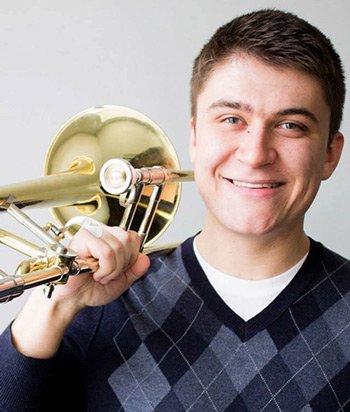 Noah Hamrick '14 is vocal music teacher for grades 7-12 at the Avon Local School District in Ohio. The Amherst, Ohio, native says BW helped him grow into a confident, knowledgeable and independent teacher.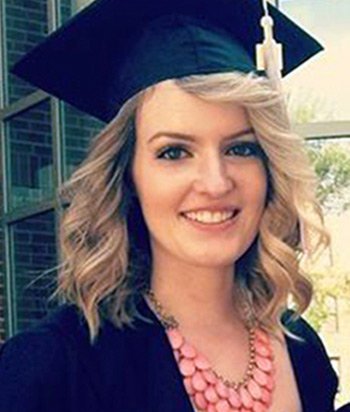 Vicki Hyder '14 teaches K-5 general music and beginning band in Mobridge-Pollock School District in South Dakota. The Franklin, Ohio, native credits BW for providing her with the experiences and knowledge to earn her first full-time teaching assignment.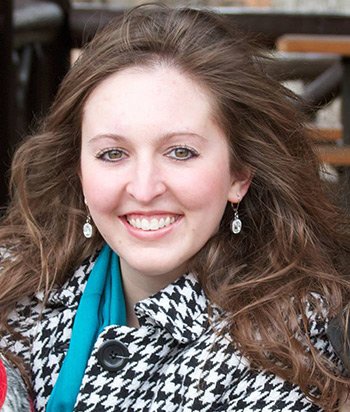 Kristen Maddocks '14 is intervention specialist in the Copley-Fairlawn School District in Ohio. Kristen received her teaching licensure and master's degree from BW in early childhood education and mild/moderate educational needs. She is from Broadview Heights, Ohio.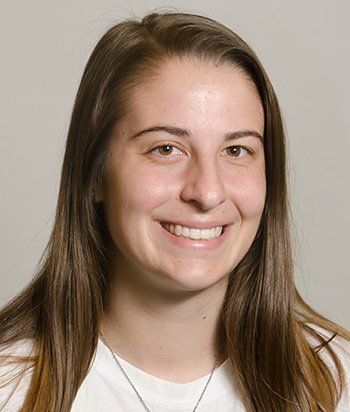 Elizabeth "Biffy" Tufts '14 is teaching sixth grade at North Asheboro Middle School in North Carolina. The support and encouragement of BW faculty and staff gave her the confidence to go out of state for her student teaching experience. Elizabeth is from Perry, Ohio.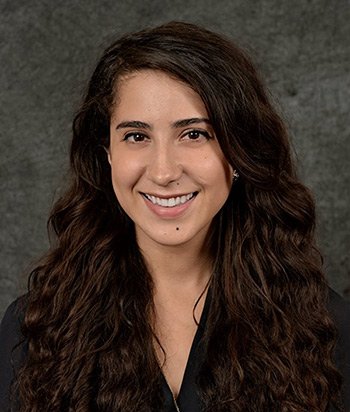 Candace Hisey '13 is language arts teacher for Bio-Med Science Academy in Rootstown, Ohio. An interdisciplinary education allowed the Grafton, Ohio, native to become an educator with broad interests and specialized knowledge, a combination that has made her highly valued in her profession.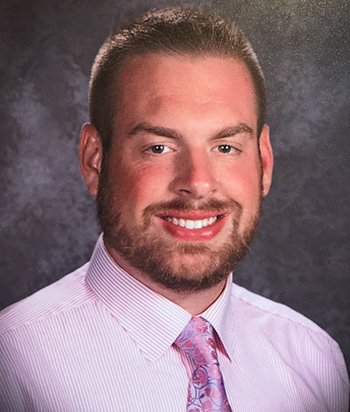 Kevin Radigan '09 teaches social studies and coaches at Midview High School in Grafton, Ohio. He has also done historical research, restoration and preservation for Bet Olam Cemetary. BW professors helped the Olmsted Falls, Ohio, native develop critical thinking skills. Their example continues to inspire his teaching.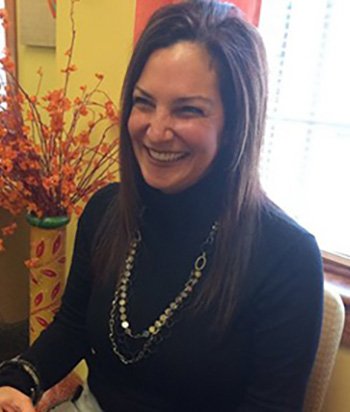 Joelle Magyar '91 is the superintendent of Brecksville-Broadview Heights School District in Ohio. The Mayfield Heights, Ohio, native started her career as a teacher in Cleveland Metropolitan School District. She has since held positions with various districts as principal, director of student services and assistant superintendent.
FULL-TIME FACULTY
Karen Kaye
Dean, School of Education
Ph.D., Bowling Green State University
Michael Smith
Associate Dean, Undergraduate Teacher Education Programs
Ph.D., Bowling Green State University
Susan Finelli-Genovese
Associate Dean, K-12 MAEd Programs
Associate Professor
Ed.D., Walden University
Rochelle Berndt
Assistant Professor
Ph.D., Kent State University
Gary Christie
Associate Professor
Ph.D., Kent State University
Clayton Dusek
Professor
Ph.D., The Ohio State University
Lawrence Franz
Associate Professor
Ph.D., Kent State University
Joseph Hruby
Professor
Ph.D., Kent State University
Debra Janas
Professor
Ph.D., Kent State University
Robert Janke
Professor
Ph.D., The University of Michigan
Maureen Loudin
Associate Professor
Ph.D., Kent State University
Chad Malcolm
Assistant Professor
D.Ed., Walden University
Ken Schneck
Director, Leadership in Higher Education Program
Associate Professor
Ph.D., Fordham University
Barbara Sposet
Professor
Ph.D., Kent State University
ADJUNCT FACULTY
David Bowlin
Lecturer
Ed.D., University of Pittsburgh
Blaine Bryson
Lecturer
M.A.Ed., Baldwin Wallace University
Anne Cole
Lecturer
M.A.Ed., Baldwin Wallace University
Charita Crockrom
Lecturer
M.Ed., Cleveland State University
Anthony Dibiasio
Lecturer
Ph.D., The Ohio State University
Kim Dittmann
Lecturer 
M.Ed., Cleveland State University
Matthew Dunlap
Lecturer
M.S., Ashland University
Margaret Eaton
Lecturer
M.A.Ed, Baldwin Wallace University
James Emigh
Lecturer
M.A., Allegheny College
Brian Friedt
Lecturer
Ph.D., Kent State University
Megan Garriga
Lecturer
M.A., University of Louisville
Elise Geither
Adjunct Professor
Ph.D., Cleveland State University
Linn Grenert
Lecturer
M.A., John Carroll University
Gjergi Haxhiu
Lecturer
M.A.Ed., Baldwin Wallace University
Jonathan Hicks
Lecturer
M.A.Ed., Baldwin Wallace University
Cassandra Johnson
Lecturer
Ph.D., University of Concordia, Chicago
Elizabeth Mahoney
Lecturer
Ph.D., The University of Akron
Jane Murphy
Lecturer
Ph.D., Kent State University
William Romeo
Lecturer
Ph.D., Kent State University
Brandi Seither
Lecturer
M.A.Ed., Baldwin Wallace University
Brian Tumino
Lecturer
M.A.Ed., Baldwin Wallace University
Vicki Turner
Lecturer
M.Ed., Cleveland State University
David Vale
Lecturer
M.Ed., Cleveland State University
Lloyd Wakefield
Lecturer
M.S.Ed., The University of Akron
Judith Weddle
Lecturer
College Supervisor
M.A.Ed., Baldwin Wallace University
STAFF
Jane Ciuni
Program Assistant
M.Ed., Vanderbilt University
Gail Habig
MAEd Academic Program Assistant
M.Ed., John Carroll University
Joan Hager
Administrative Assistant to the Dean
Office Manager
Paige Johnson
Coordinator of Field/Clinical Placements
M.S.Ed., The University of Akron
Letitia Kolp
Academic Advisor
M.A.Ed., Ball State University
Liana Wiemels
Licensure Specialist
M.A.Ed., Baldwin Wallace University