Share
OVERVIEW
Experience a fresh approach to actor training that can prepare you for a successful career in the performing arts. Baldwin Wallace's Bachelor of Fine Arts (BFA) in Acting is an intensive theatre program offering extensive training in acting, voice and movement.
Individual attention, professional mentoring and diverse performance opportunities are at the center of our acting BFA program. You'll benefit from BW's partnership with Cleveland's acclaimed Great Lakes Theater at Playhouse Square - where you can work alongside leading professionals, understudy acting roles and earn equity points.
As an acting major, you'll develop your whole-body-instrument and learn effective techniques for communicating with power and authenticity through movement and voice. You'll challenge yourself to excel. Express your creativity. And build an impressive resume.
A Top Acting BFA Program
BW's Bachelor of Fine Arts in Acting program was named one of the nation's best BFA acting programs by OnStage Blog. The four-year acting program was lauded for its ongoing partnerships with nationally ranked theatre and arts organizations. It is the only acting BFA in Northeast Ohio.
Theatre and Performing Arts Partners
Baldwin Wallace's close proximity to Cleveland and its nationally ranked theatre and arts organizations offers outstanding learning and performance opportunities.
BW's formal alliance with Cleveland's Great Lakes Theater (GLT), which is one of the few recognized, active partnerships between an equity theatre and undergraduate program in the U.S.
As an acting major, you'll have audition opportunities with the Lake Tahoe Shakespeare Festival and Idaho Shakespeare Festival.
You'll learn from BW faculty who bring decades of experience as practicing professionals with leading Northeast Ohio organizations:
CURRICULUM
Strong academics, small class sizes, and personalized coaching and mentoring are inherent to the acting BFA program.
You'll learn from award-winning, professionally active faculty with extensive experience in acting, directing, dance, movement, stage combat, playwriting, theatre history and design.
Our bachelor of fine arts degree builds on BW's recognized strength in the theatre arts and includes a strong collaboration with the nationally acclaimed Baldwin Wallace music theatre program. Faculty teach across both programs.
Acting BFA Program Offers a Professional Approach to Training
The acting BFA program prepares artists for immediate entry into the professional theatre world. Our program offers a progression of classes in acting, voice and speech, and movement. Additional curriculum includes Shakespeare, Acting for the Camera, Stage Combat, Script Analysis, Collaborative Studies, Stage Make-up, Audition Technique, Business of Acting, Theatre History, Playwriting, Dance and Contemporary Scene Study.
BW's acting BFA curriculum includes eight semesters of coursework. All students benefit from small class sizes and personal attention. The department puts great emphasis on production that builds a strong sense of ensemble and collaboration.
Our faculty are experienced professionals in their field with a strong commitment to teaching and mentoring.
Acting BFA Senior Showcase
Held in New York City, the Baldwin Wallace BFA Showcase will help you launch your professional career by giving you an exciting opportunity to perform before casting directors and agents within the New York theatre, film and television market.
Great Lakes Theater
The BW BFA partnership with Great Lakes Theater is a senior-year capstone project designed to get you into a workplace in a professional capacity, as a bridge into the real world. You will either understudy a production or appear onstage in a smaller role. You can connect with actors and directors from across the country and practice the skills you've learned in a professional theatre setting.
Master Classes
Learn from the best. BW brings to campus guest theatre and industry professionals to teach students. These include agents, directors and specialists in different aspects of theatre - all of whom can help you understand what it means to work as a professional in the field.
Related Programs of Study in Theatre
In addition to the acting BFA, BW offers a Bachelor of Arts in theatre with four track options - design and technical, dance and movement, stage management and acting and directing.
STUDENT EXPERIENCES
As an acting major, you'll be encouraged to participate in a variety of cultural, professional and educational theatre and dance programs both nationally and internationally. These opportunities, in conjunction with theatre productions and student organizations, will help you network, advance your acting skills, and build an impressive resume and portfolio.
Theatre Productions
Performance opportunities begin early and continue through senior year. You can audition for BW main stage and studio series plays, musicals, operas, two 10-minute play festivals, dance concerts and student-led projects.
Facilities
The Department of Theatre and Dance is located in Kleist Center for Art & Drama. It houses two theatres: Mainstage Theatre and Black Box Theatre.
The Mainstage Theatre is a large 500-seat proscenium theatre. The Black Box Theatre is a smaller, flexible theatre with seating between 100-250. This unique studio space is intended to provide a variety of seating arrangements, including proscenium, three-quarter-thrust and in-the-round.
There are also two dance studios and an acting studio, which operates as a small 30-seat performance space for rehearsal projects.
Study Theatre in London
Heighten your understanding and appreciation of British theatre through a study abroad experience led by Baldwin Wallace theatre faculty. The optional eight-week, credit-earning immersion course in British theatre includes a 12-day trip to London.
Student Organizations
Theatre Arts and Performance
This organization supports student theatre artists and those interested in theatre on campus. It informs students of events and opportunities in theatre, maintains an open forum for student ideas and projects, and raises awareness of on- and off-campus theatrical events.
Faces for Radio
BW's improv comedy troupe holds bi-weekly workshops and performs on campus.
ALUMNI SUCCESS
Renowned for its top acting programs, Baldwin Wallace has earned national attention for alumni success. BW graduates are working as actors, directors, stage managers, artistic directors and in other roles in performing arts and entertainment venues nationwide.
Career areas include theatre, film, television and other performing arts media. BW's outstanding reputation in the arts and its ranking as one of the best acting BFA programs help students secure professional representation.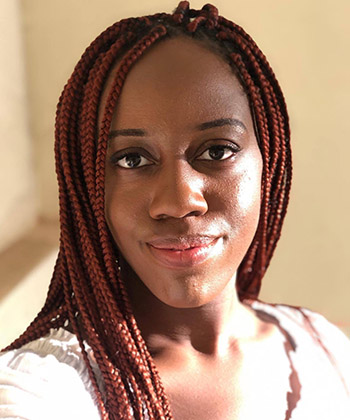 Mawusi Nenonene '19 is enrolled at the University of Ghana, pursuing an MFA in dance and choreography. She is studying and performing traditional Ghanaian dances while experiencing the culture of origin. She has performed in an on-campus showcase, at the National Theatre of Ghana and Alliance Francaise, and with an all-female contemporary African dance group.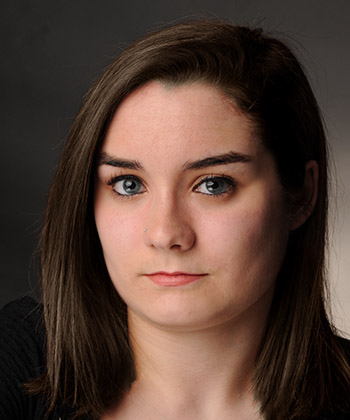 Ali Manfredi '19 is pursuing a MS degree in dance/movement therapy at Pratt Institute. By working in a therapeutic setting, she uses dance as a catalyst to express things that words cannot. After graduation, she will be a Registered Dance Movement Therapist (R-DMT) and Licensed Creative Arts Therapist (LCAT). She plans to work in behavioral health.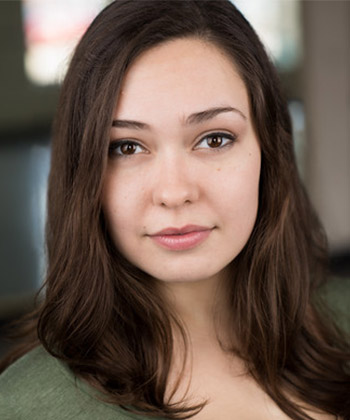 Cleo DeOrio '16 is a physical theatre and dance artist/teacher currently based in California. She earned a master's from Dell'Arte International School of Physical Theatre. Her choreography has premiered in "The Three Musketeers," "Big Love," and "Fyoo Zh En." Current productions include "Love," "Betty," and "IMPRINTS." She is originally from Cleveland, Ohio.
FACULTY
DEPARTMENT OF THEATRE AND DANCE
(440) 826-2239, theatre@bw.edu
Jeff Herrmann
Chair, Department of Theatre and Dance
Professor
Full-Time Acting Faculty
David Alford
Visiting Assistant Professor
Acting
Victoria Bussert
Director, Music Theatre Program
Professor of Theatre
René Copeland
Assistant Professor
Directing Program Coordinator
Matt Koenig
Assistant Professor
Acting
Keira Lea McDonald
Associate Professor
Movement Specialist
Andrew Nogasky
Associate Professor
Acting
Full-Time Dance Faculty
Gregory Daniels
Associate Professor
Dance Program Coordinator
Jazz, Tap
Annika Sheaff
Associate Professor
Ballet, Modern Dance
Sara Whale
Assistant Professor
Ballet, Modern, Improv, Choreography
Full-Time Design/Tech Faculty
Tesia Benson
Associate Professor
Make-up, Costume Construction
Maya Fein
Associate Professor
Lighting Design
Jeff Herrmann
Chair, Department of Theatre and Dance
Professor
Stephanie Orr
Assistant Professor
Costume Technology
Adjunct Faculty
Laura Welsh Berg
Lecturer, Acting
M.F.A., DePaul University
Melanie Boeman
Lecturer
Costume Shop Manager
Jessie Cope-Miller
Visiting Assistant Professor
Acting
Martin Friedman
Lecturer
Theatre Literature
Dylan Fujimura
Lecturer
Technical Director
Tracy Grady
Area Coordinator, Music Theatre
Lecturer
Singing for Actors, Voice
Jennifer Hitmar-Shankland
Lecturer
Chistina Lindhout
Lecturer
Dance
Lisa Ortenzi
Lecturer
Creative Dramatics
Josh Padgett
Lecturer
Assistant Technical Director
Dusten Welch
Lecturer
Resident Fight Director, Stage Combat
Staff
Jack-Anthony Ina
Interim Production Coordinator
Shelly Taylor
Administrative Assistant