Neuroscience Program
(440) 826-6527
Share
OVERVIEW
Top ranked and nationally acclaimed, Baldwin Wallace's neuroscience program is a rigorous, interdisciplinary study of biology, chemistry and psychology.
Its hallmarks include strong academics, hands-on research, individual attention, and proven student and alumni success. For more than 10 years, the neuroscience program has been an impressive pipeline to post-graduate opportunities. 
The comprehensive program focuses on the brain and its functions, including structure, physiology, pharmacology, and cognitive and behavioral functions.
Starting freshman year, you can collaborate with faculty on real-world research spanning neurodegeneration, learning and memory, anxiety, sensory perception and other topics. You'll gain hands-on experience in experimental design, data collection and scientific writing.
Independent research studies and a required empirically based senior thesis bridge theoretical learning with practical application. Opportunities to work on funded research projects bring a real-world component to your studies.
Also impressive are opportunities that include publication in renowned journals, presentations at international scientific conferences and leading internship opportunities.
CURRICULUM
Offered as a major and minor, neuroscience is a rigorous, comprehensive program.
As a neuroscience major, you'll take coursework that fulfills academic requirements within that discipline as well as those of a concentrated area ­– psychology, biology or chemistry. As a result, you'll graduate with two majors: neuroscience and your area of focus.
The neuroscience major prepares students to:
Explain and apply general principles that pertain to the nervous system
Compile and critically evaluate information from a wide range of scientific sources
Communicate scientific ideas to peers through oral and written communication
Apply the scientific method through their ability to form sound hypotheses based on current literature and design experiments to test their hypotheses
Collect and analyze data, showing an understanding of fundamental concepts to data analysis
Explain ethical, safety and scientific theory for appropriate laboratory procedures
STUDENT EXPERIENCES
Experiential learning bridges classroom study with real-world opportunities. You can enhance your studies through internships, co-curricular activities and other learning opportunities that include:
RESEARCH
BW's neuroscience lab is an impressive multi-room complex where neuroscience students study the brain. It features specialized equipment for studying small animal behavior and neurological processes under highly controlled laboratory conditions.
Dynamic learning opportunities are inherent to the lab. The team-based environment fosters innovative thinking, collaboration and mentoring.
Currently, students are involved in a variety of projects ranging from sensation of taste to autism. The projects require deft and intricate animal behavior and histological techniques that are initially taught in the classroom and firmly established in the research experiences.
You'll learn tissue culture technique from dissection to sterile technique with high magnification microscopic work. You'll investigate neuronal development as well as biochemical techniques with tissues.
Within the complex are rooms dedicated to stereological counting, behavioral analysis, imaging, surgery, histology and group/independent study.
Faculty affiliated with the lab have active research programs and also supervise students as they develop their own original studies. They include: Dr. Jacqueline Morris, Dr. Brian Thomas and Dr. Clare Mathes.
Undergraduate students are treated as professionals in the laboratory to promote independent learning and critical thinking.
An established peer mentoring system pairs a first-year student with an upper-level one to assist with a research project. This provides valuable laboratory experience and establishes a supportive learning environment.
Often, the most intriguing and novel research occurs when teams of investigators unite from different disciplines ­– biology, psychology and chemistry. Their diverse insights and skills generate powerful, innovative solutions to tackling complex problems.
NATIONAL NEUROSCIENCE ORGANIZATIONS
Nu Rho Psi
The National Honor Society in Neuroscience, Nu Rho Psi, is comprised of neuroscience students who have outstanding scholarship and a demonstrated interest in the discipline. BW was the first chapter and remains the base for the national Nu Rho Psi organization.
Society for Neuroscience
This group is the world's largest organization of scientists and physicians devoted to understanding the brain and nervous system. Each year BW neuroscience students travel to the annual meeting to present their research, network with neuroscientists, develop professional skills through seminars and learn more about graduate training.
International Behavioral Neuroscience Society
This organization encourages research and education in the field of behavioral neuroscience. The annual meeting provides students an opportunity to network with researchers in their field and present research to a focused group of researchers.
Pre-Medical Society
Delta Omega Chi, the Pre-Medical Society, sponsors medically related volunteer activities, guest speakers, tours to institutions with professional programs, and mentoring with pre-medical upperclassmen and the faculty advisor. This organization is ideal for students interested in health care professions such as physicians, physician assistants and dentists.
STEM SCHOLARS
Rigorous course studies combined with outstanding hands-on learning opportunities, mentoring and peer support make BW STEM Scholars exceptional and transformative for students. Entry into this program is by application only.
ALUMNI SUCCESS
At Baldwin Wallace, you'll experience personal and professional growth in a supportive community that challenges and inspires you to succeed. Baldwin Wallace has long championed the success of its students. Evidence of this can be seen in the extraordinary achievements of its alumni spread throughout the United States and the world.
Recent neuroscience graduates are finding success in graduate and professional schools and working in a variety of careers.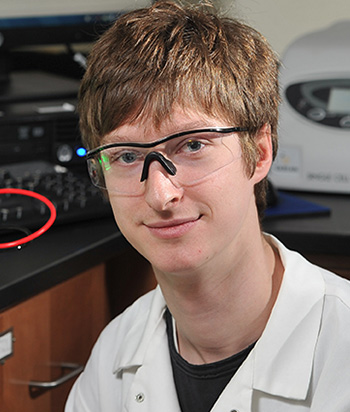 Benjamin Brown '15 is currently pursing an M.D./Ph.D. at Vanderbilt University School of Medicine. The Columbia Station, Ohio, native cites faculty-student collaborative research and mentoring as vital to his growth as an independent researcher and acceptance into medical school.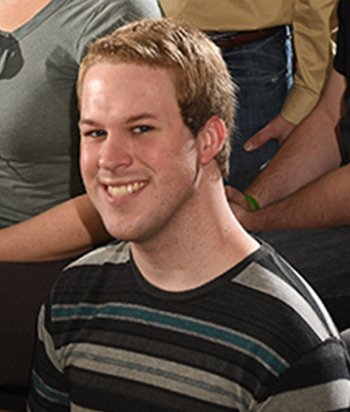 Brandon Dropic '15 is management trainee at PPG Industries in Clearwater, Fla. The Seminole, Fla., native collaborated with BW faculty and Cleveland Clinic researchers to develop original Alzheimer's disease research, an experience that enabled him to develop his professional competencies and distinguish himself in the field.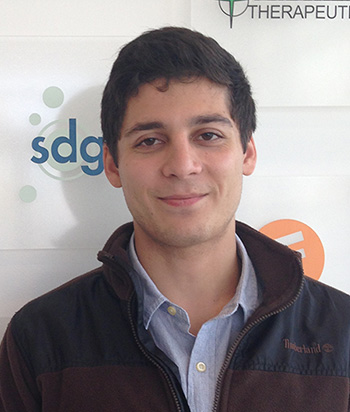 Ashkon Bahrami '14 is lab technician at Lubrizol Corporation in Brecksville, Ohio. The Newark, Ohio, native credits the close relationships he formed with his professors with helping him gain the connections and experience he needed to achieve his goal of becoming employed immediately upon graduation.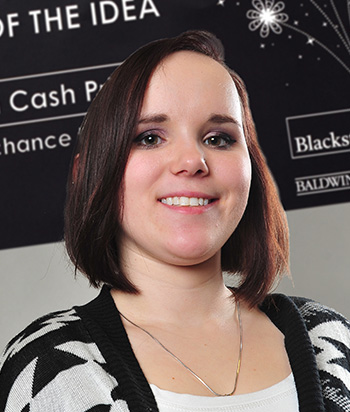 Kara Gawelek '14 is pursuing an M.D./M.S. from Case Western Reserve University School of Medicine. A first-generation college student from Brunswick, Ohio, Kara's work alongside BW faculty in the research laboratory bolstered her successful medical school applications.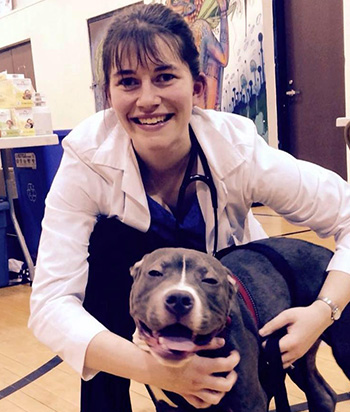 Sarah Hummel '13 is DVM candidate at Cornell University College of Veterinary Medicine. As an undergraduate, the Ithaca, N.Y., native worked in BW's neuroscience and animal learning labs and conducted two major thesis projects that were instrumental to her growth as a researcher and problem solver.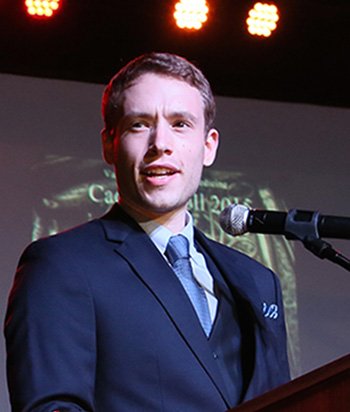 Joe Luchsinger '13 is MD-PhD candidate at Vanderbilt University School of Medicine in Nashville, Tenn. At BW, small class sizes, faculty mentors and extensive experiential learning opportunities enabled the Bexley, Ohio, native to engage deeply in multiple areas of interest while preparing for medical school.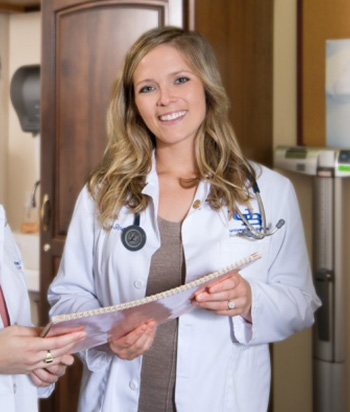 Taylor Shreve '13 is pursuing an M.D. from the University at Buffalo School of Medicine. The Panama, N.Y., native worked in the BW labs alongside her professors, who helped her gain critical thinking and problem-solving skills. Taylor credits lab experience, presentations and conferences for her acceptance into medical school.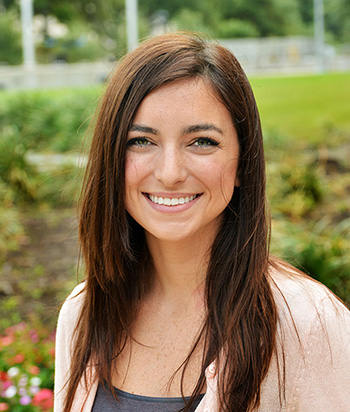 Marissa Ruddy Scavuzzo '11 is pursuing a Ph.D. in developmental biology from Baylor College of Medicine in Houston, Texas. The opportunity to conduct independent research at BW helped prepare the Spring, Texas, native for a career in research by offering diverse laboratory projects.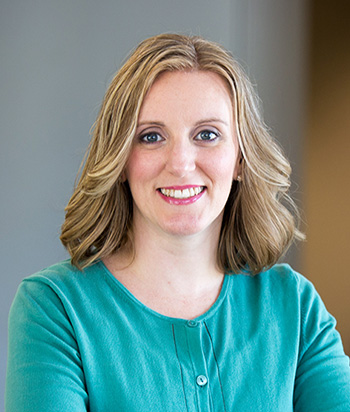 Melissa VanderKaay Tomasulo '99 is director of the neuroscience program and associate professor of psychology at Saint Michael's College in Colchester, Vt. The Huntsburg, Ohio, native credits hands-on lab experiences and faculty mentors at BW as catalysts for her success. She holds a Ph.D. from Ohio University.
Full-Time Faculty
Diana Barko
Director, Neuroscience Program
Associate Professor of Chemistry
Ph.D., Case Western Reserve University
Karen E. Munroe
Chair, Biology & Geology Department
Associate Professor
Ph.D., University of Arizona
Raymond Shively
Chair, Chemistry Department
Professor of Chemistry
Ph.D., Case Western Reserve University
Sarah Binkley
Assistant Professor of Chemistry
Ph.D., University of Akron
Michael Bumbulis
Professor of Biology
Ph.D., Case Western Reserve University
Patrick Ledwidge
Assistant Professor
Ph.D., University of Nebraska-Lincoln
Clare Mathes
Associate Professor
Ph.D., University of Florida
Jacqueline K. Morris
Professor of Biology
Ph.D., Baylor College of Medicine
Michael E. Kovach
Professor
Ph.D., Louisiana State University Medical Center
Lisa Ponton
Associate Professor of Chemistry
Ph.D., Iowa State University
Brian Thomas
Associate Professor of Psychology
Ph.D., Texas Christian University
Jeffrey Zahratka
Assistant Professor
Ph.D., The University of Toledo
Faculty Emeriti
G. Andrew Mickley
Founding Chair, Neuroscience Program
Professor Emeritus
Ph.D., University of Virginia
Staff
Cheryl Novak
Animal Husbandry Manager