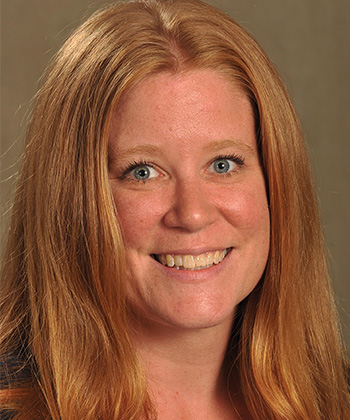 Chair, Department of Neuroscience
Associate Professor
Post-doc in Psychology and Neuroscience, Florida State University
Ph.D. in Psychobiology, University of Florida
Contact:
(440) 826-2028, cmathes@bw.edu
Dr. Clare Mathes is chair of the neuroscience department at Baldwin Wallace University. She is a behavioral pharmacologist whose research focuses on the neurochemistry involved in detecting and enjoying the taste of foods and fluids and how behaviors guided by taste impact eating and body weight status. Mathes uses animal models, primarily rats, to assess these behaviors. Her area of expertise centers around behavior analysis. She also performs stereotaxic, gut, oral and vascular surgery and dabbles in immunohistochemistry.
Currently, her lab is assessing the role of hindbrain dopamine D2 receptors on taste-guided behavior. Other areas of interest include how sex, age and body weight status impact behaviors associated with taste.
Neuroscience Courses
Neuropharmacology, physiological psychology