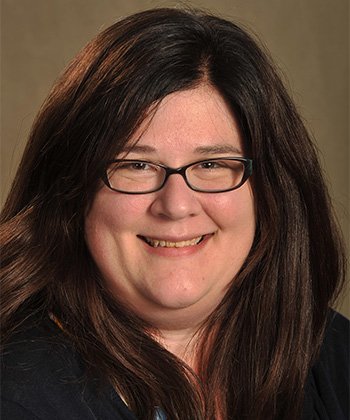 Assistant Professor of Chemistry
Ph.D.,
University of Akron

Dr. Sarah Binkley earned a bachelor's degree in biology and a bachelor's degree in adolescence to young adult education - integrated science from Walsh University. After teaching high school science courses for several years, a summer internship at a local crime lab inspired her to return to school to study chemistry. She earned a doctorate in chemistry at The University of Akron. Her dissertation research was in the field of inorganic biochemistry, studying the biochemistry of potential rhenium radiopharmaceuticals under the direction of Christopher Ziegler. Prior to joining the faculty of BW as an assistant professor and laboratory education specialist in 2014, she served as an adjunct instructor at several universities, including The Ohio State University and Ohio University. She teaches general chemistry and physical science investigations in chemistry as well as the labs for those courses and organic chemistry.
Binkley's research group is in its formation stage. Her research interests are inorganic chemistry and biochemistry as well as pedagogical research in chemistry instruction.