Share
OVERVIEW
Creativity to cognitive ability. Sensation to stimulation. Mood to memory. Psychology is a dynamic field of study that centers on behavioral, neurological, mental and biological processes.
It is a career-versatile major that combines strong academics, scientific research and practical field experiences. It offers outstanding preparation for medical, professional and graduate school, as well as career opportunities.
Coursework is rigorous and comprehensive. You can concentrate your studies on counseling, cognitive, developmental and other disciplines of psychology relevant to your career interest.
Outside the classroom, you'll have access to hands-on laboratory research beginning freshman year. The department maintains both animal and human research facilities that enable individual projects as well as collaborations with faculty.
Internships and clinical field experiences are inherent to the program and include nonprofit and community agencies, counseling and therapy facilities, educational sites and more.
Social Work Opportunities
BW's affiliated social work program leads to a bachelor's degree from Baldwin Wallace and a master's degree in social service administration from Case Western Reserve University in just five years. Persons holding the master's degree in social service administration and the LISW (Licensed Independent Social Worker) certification are fully qualified to supervise social service casework, manage social service agencies and establish their own private practice in counseling. Contact is jfleishe@bw.edu.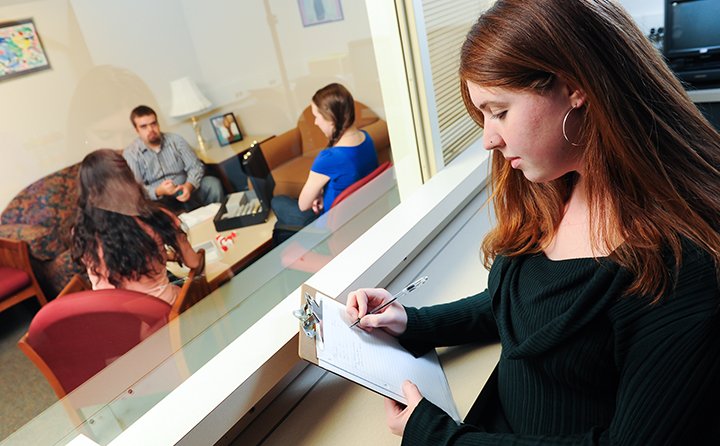 BW psychology students enhance their studies through internships, co-curricular activities and research. Students use state-of-the-art laboratory facilities for thesis work and collaborative research with faculty. 
CAREER OPPORTUNITIES
Medicine
Law enforcement
Social work
Human resources
Marketing/sales
Laboratory research
Public relations
Law school
Advertising
CURRICULUM
Offered as a major and minor, psychology courses combine strong theoretical knowledge with dynamic experiential learning. Related majors include neuroscience, industrial and organizational psychology and BW's affiliated social work program.
You'll receive a broad foundation in psychology. BW offers a variety of courses and seminars that facilitate deeper exploration based on your interests. You can focus your studies on counseling/clinical professions, cognitive, experimental, developmental and other specialties in preparation for an advanced degree or career.
A required capstone course synthesizes your studies through a thesis project providing opportunities for hands-on research, analysis, scientific writing and oral presentation.
The psychology major prepares students to:
Demonstrate fundamental knowledge and comprehension of the major concepts, theoretical perspectives, historical trends, and empirical findings to discuss how psychological principles apply to behavioral problems
Develop scientific reasoning and problem solving, including effective research methods
Incorporate sociocultural factors in scientific inquiry
Interpret, design and conduct basic psychological research
Use scientific reasoning to interpret psychological phenomena
Develop ethically and socially responsible behaviors for professional settings
Engage in innovative and integrative thinking and problem solving
Demonstrate competence in writing and in oral and interpersonal communication skills
Gain effective presentation, project management and teamwork skills
Develop meaningful professional direction for life after graduation
STUDENT EXPERIENCES
Small class sizes, individual attention and faculty mentoring are hallmarks of the program. You'll learn from faculty who hold doctorates in their subject matter and have decades of teaching experience.
Experiential learning bridges classroom study with real-world opportunities. You can enhance your studies through internships, co-curricular activities and other learning opportunities that include:
ROBUST RESEARCH OPPORTUNITIES
Baldwin Wallace's Department of Psychology has laboratory facilities that can be used by students and faculty in thesis work and collaborative research. The department maintains both animal and human research facilities that permit students to engage in independent projects or in collaborations with faculty. Projects range from behavioral neuroscience and addiction mechanisms to social, cognitive, perceptual and developmental psychology.
The quality of thesis and collaborative research conducted by BW students is outstanding. Every year several students present research at professional conferences such as the American Psychological Association, the Association for Psychological Science and the Society for Neuroscience. Other students have had their research published in journals.
LAB FACILITIES INCLUDE:
Behavioral Science Lab
Offering outstanding learning opportunities, the lab features private testing spaces and specialized equipment for studying small animal behavior under highly controlled laboratory conditions. The principle aim of the lab is to develop and utilize animal models to better understand both normal and disordered human behavior. Faculty affiliated with the lab have active research programs and also supervise students as they develop their own studies. Recent student projects focused on autism, Parkinson's disease, environmental enrichment, post traumatic stress syndrome and drug addiction. Faculty researchers: Dr. Brian Thomas and Dr. Claire Mathes.
Center for Psychological Science
This suite is home to the research programs of faculty conducting research with human participants. It includes an impressive computer lab. The research spaces accommodate toddlers as well as adults. The control room is equipped for audio/visual recording of the experimental room. Researchers also can utilize the observation side of the one-way-mirror. The center maintains a vast collection of psychological tests and measures that are employed by faculty and student researchers.
Cognitive and Communication Neuroscience Lab
The Cognitive and Communication Neuroscience Lab is equipped with a high-density 256-electrode channel electroencephalography (EEG) system for recording functional brain activity in human subjects. The purpose of the lab is to explore the neural mechanisms underlying cognition and language in both normative populations and those with cognitive-communication disorders. The collaborative research space includes additional computing stations for computer programming, data processing, and statistical analysis. Students in the lab have the opportunity to be actively engaged in programming, data collection, data analysis, poster presentations and scientific writing. Faculty researchers: Dr. Patrick Ledwidge.
FACULTY-STUDENT COLLABORATION
BW psychology faculty are researchers as well as professors. Faculty are engaged in a wide variety of research projects with students as research assistants, co-investigators and co-authors. Among the current research programs:
Dr. Deb Esty has a long-time research interest in the area of women's issues and multiculturalism. She has studied eating issues and body image concerns. Her research teams at BW have examined body image issues in African-American women and Latinas.
Dr. Lisa Green is conducting research on collaborative divorce. Collaborative divorce is an alternative dispute resolution process in which the parties work with a team, including attorneys, mental health professionals and a financial professional, to come to an agreement without litigation.
Dr. Dale Grubb and Dr. Chuck Levin are collaborating on a project with a team of student researchers that is designed to investigate factors that influence the perception and appreciation of humor. They are investigating the role of tragedy in humor and the exploration of victimless humor.
Dr. Nancy Gussett is an expert on sexual harassment. She also is interested in working with students on organizational psychology.
Dr. Patrick Ledwidge is researching the cognitive and psycholinguistic processes involved in language comprehension and communication. Specifically, his lab is exploring the neural mechanisms involved in the resolution of contextual ambiguity during communication. Dr. Ledwidge is also pursuing research on how sports-related concussions and traumatic brain injuries alter functional brain activity underlying cognition and language.
Dr. Jennifer Perry is investigating individual differences in cognitive failure. She is working to understand why some people always forget where the car is parked, or accidentally throw important things away or constantly bump into people. It also addresses whether individuals can learn to become better at avoiding these minor failures.
Faculty researchers in BW's Behavioral Science Lab
Dr. Clare Mathes has researched the neurochemical circuits involved in feeding–especially the overeating of tasty foods–using behavioral pharmacological techniques in rodent models. She also has investigated the neurochemistry of taste. She was awarded an early career grant from the National Institutes of Health to study the impact of antidepressant (serotonergic) and dopaminergic drugs on taste reward and sensitivity in rats. She is currently pursuing these and similar studies at Baldwin Wallace. Future research plans by Dr. Mathes include assessing sex differences and the roles of age and body weight status on taste-guided behavior.
Dr. Brian Thomas has researched the neuropharmacology of reward processing. He also has investigated how fears are learned and the treatments for eliminating fear and anxiety. At Baldwin Wallace, he has explored new areas in neuroscience. Most recently, he was an invited researcher at the Max Plank Institute in Dresden, Germany, where he participated in research on adult neurogenesis in rats. His work has been published in a number of peer-reviewed journals. He has received both internal and external grant support for it.
INTERNSHIPS AND FIELD EXPERIENCES
Strong professional connections throughout Northeast Ohio offer key benefits. BW partners with numerous organizations to provide psychology students with opportunities for internships, clinical field experience and external research experiences. Among these are the Cleveland Clinic, Positive Education Program, University Hospitals, OhioGuidestone and the National Alliance for Mental Health.
STUDENT CLUBS & ORGANIZATIONS
The department of psychology is affiliated with Psi Chi, the National Honor Society for Psychology, and Pi Gamma Mu, the International Honor Society for the Social Sciences.
Psychology Club
A dynamic organization offering educational, professional and social opportunities, the Psychology Club promotes and conducts activities that enable students to learn about psychology as a profession and a science. It sponsors meetings, lectures, films, outings and field experiences.
Pre-Medical Society
Delta Omega Chi, the Pre-Medical Society, sponsors medically-related volunteer activities, guest speakers, tours to institutions with professional programs, and mentoring with pre-medical upperclassmen and the faculty advisor. This organization is ideal for students interested in becoming health care professionals such as physicians, physician assistants and dentists.
Harrington Psychology Colloquium Series
The Harrington Visiting Professor series offers presentations by experts in various fields of psychology. Past topics have included school violence, multicultural psychology, forensic psychology, clinical hypnosis, eating disorders, autism disorders and domestic abuse. The program is supported by an endowment to the department of psychology in honor of Kathryn Grover Harrington '23 and Robert A. Harrington.
STUDENT SUCCESS
BW's emphasis on research methods, statistics and the empirical foundations of psychology coupled with strong internship and independent research opportunities provide psychology majors with the knowledge and skills to be successful graduate school applicants and students.
BW psychology graduates have excellent placement rates in a variety of psychology-related graduate programs, including school, sports, developmental, counseling and cognitive psychology, neuroscience, art therapy and social work, among others. BW psychology students also attend law, medical and professional school.
ALUMNI SUCCESS
At Baldwin Wallace, you'll experience personal and professional growth in a supportive community that challenges and inspires you to succeed.
Baldwin Wallace psychology alumni can be found at graduate schools across the nation – including Boston College, The University of Illinois, Cornell University, University of Cincinnati, The Ohio State University, among others – and in a variety of careers.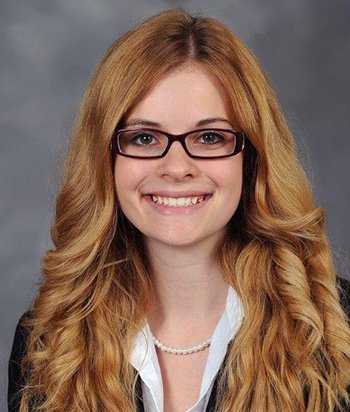 Ashley Johnson '15 is a graduate student in Kent State University's College of Public Health in Ohio. The Ohio Public Health Association named her a public health champion in 2016. At BW, classes in psychology, communication, health education and promotion prepared her for a career in public health. She is from Berea, Ohio.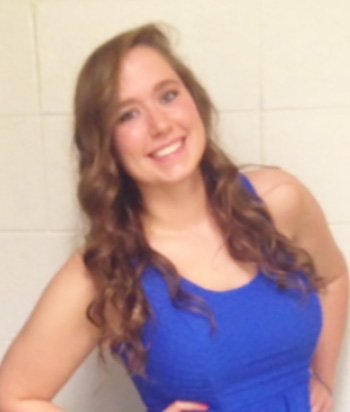 Emily Husik '14 is community mental health worker at OhioGuidestone in Berea, Ohio. While at BW, Emily was a K9 Partners intern at OhioGuidestone. This connection led to her being hired by the organization upon graduation. The Middleburg Heights, Ohio, native holds an MAEd with literacy specialization from BW.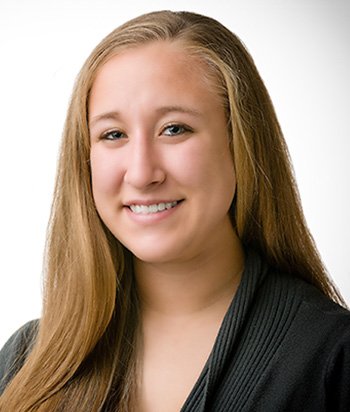 Heather Low '14 is qualified mental health specialist, community psychiatric supportive treatment, at OhioGuidestone in Cleveland. A liberal arts education provided her with diverse experiences that contributed to her personal growth and prepared her for a career in the mental health field. She is from Amherst, Ohio.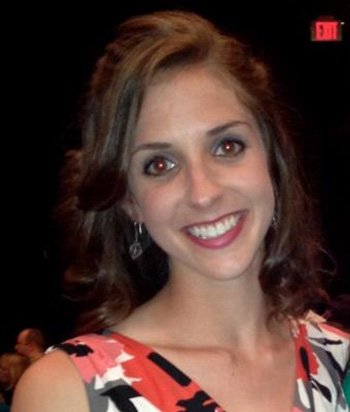 Whitney Yoder '14 is pursuing a master's in methodology and statistics for the biomedical, behavioral and social sciences at Utrecht University in the Netherlands. Internships helped her identify her career interests, and an undergraduate research thesis set her apart from other graduate school applicants. She is from Medina, Ohio.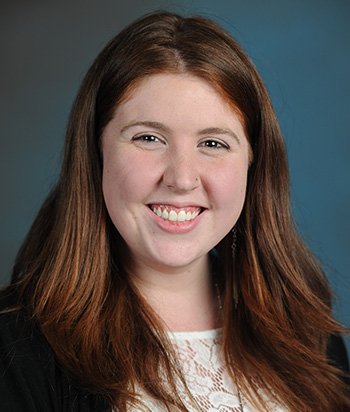 Laura Dunson, '13 is outpatient therapist and licensed professional counselor at OhioGuidestone. Her focus areas include gender issues, trauma and creative therapies. From Cleveland, she holds a master's from Duquesne University. BW faculty inspired her to pursue social justice causes and prepared her for graduate education.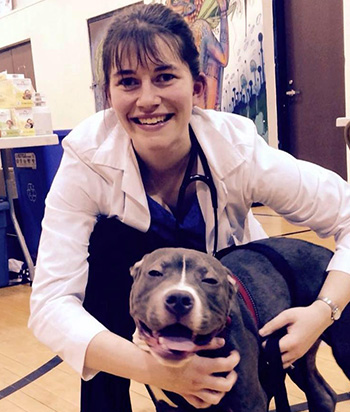 Sarah Hummel '13 is DVM candidate at Cornell University College of Veterinary Medicine. As an undergraduate, the Ithaca, N.Y., native worked in BW's neuroscience and animal learning labs and conducted two major thesis projects that were instrumental to her growth as a researcher and problem solver.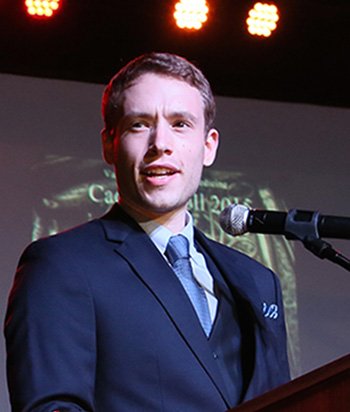 Joe Luchsinger '13 is MD-PhD candidate at Vanderbilt University School of Medicine in Nashville, Tenn. At BW, small class sizes, faculty mentors and extensive experiential learning opportunities enabled the Bexley, Ohio, native to engage deeply in multiple areas of interest while preparing for medical school.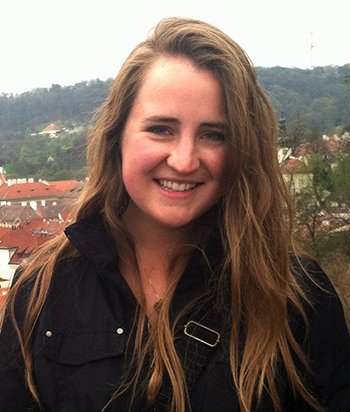 Alison Smith '12 is impact evaluation program assistant at Social Impact in Arlington, Va. From Jamestown, N.Y., she holds a Master of Public Health with a concentration in global health from Boston University. At BW, thesis projects and a focus on research and data analysis prepared her for the rigor and independence of graduate school.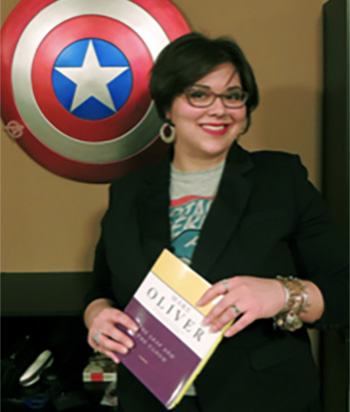 Katelynn Carver '11 is Ph.D. candidate at the University of St. Andrews in Scotland. She holds a Master of Theological Studies from Harvard. From Medina, Ohio, she has presented and published her work widely, including in interfaith blogs, international metaphysics symposia and cultural studies publications.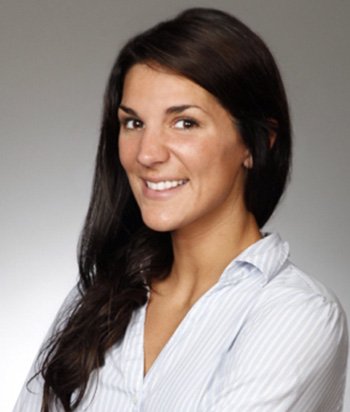 Kelley Likes '11 is annual giving coordinator for OhioGuidestone in Berea. Kelley completed one of many undergraduate internships at OhioGuidestone and was hired to work full-time for the company upon graduation. She holds an B.S. in psychology and an MBA from BW. She is from Huron, Ohio.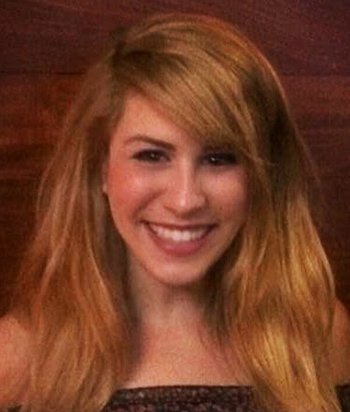 Katherine Youssouf '11 is M.P.P. and J.D. candidate at American University in Washington, D.C. Her research interests lie at the intersection of international law, policy and advocacy. The Montvale, N.J., native has conducted research for international non-profits and co-wrote a report on hate crimes research for the U.S. Commission on Civil Rights.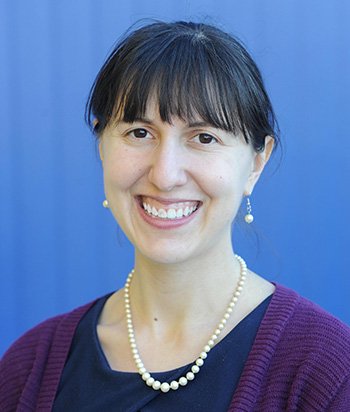 Emily Elder '10 is doctoral candidate in the counseling psychology program at Ball State University in Muncie, Ind. An internship helped her identify an interest in trauma prevention and treatment. Undergraduate research experience helped the Monroeville, Ohio gain acceptance into one of her top-choice doctoral programs.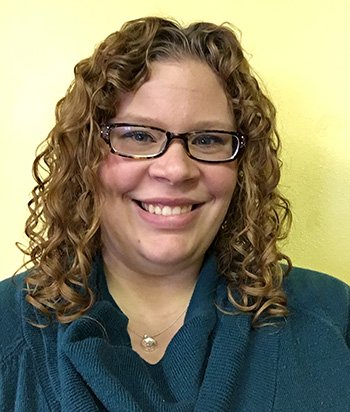 Rev. Lorrin Radzik '10 is pastor of the Seven Hills and Independence Methodist Churches in Ohio. She holds a Master of Divinity from Boston University. At BW, she served on a faculty-student research team and worked as student research coordinator for the psychology department. She is from Creston, Ohio.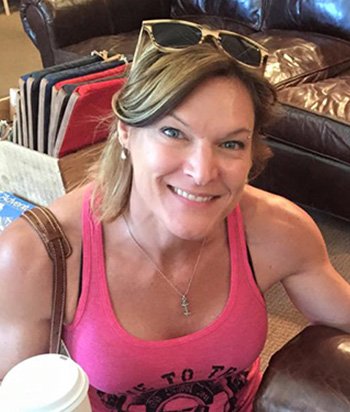 Lisa Domonkos-Slama '10 is owner and trainer at K9 Coaches providing private consultations and training to canines and their owners. Studying psychology and sociology has enabled the Strongsville, Ohio, native to meet the social and psychological needs of her clients and expand her practice to psychiatric service dogs.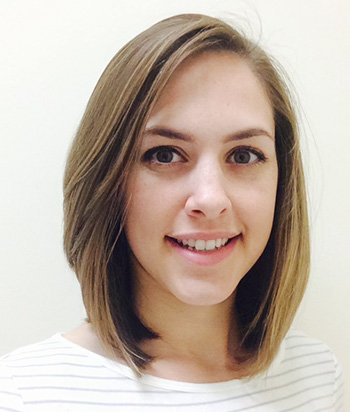 Ruth Anne C. Loepp '09 is school psychologist at a charter school in Harlem, N.Y. She has testified as an expert witness in a state administrative hearing and provided programmatic recommendations to a school district in Fla. From Canal Fulton, Ohio, she holds an MAEd and advanced certificate in school psychology.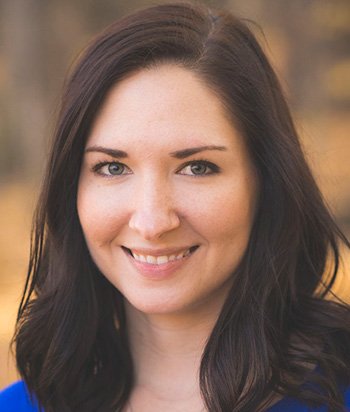 Rachel Pernici '09 is manager of forensic case management for Frontline Services in Cleveland. She holds an MSSA from Case Western Reserve University. BW faculty and coursework helped the Amherst, Ohio, native identify an interest in social work. Research experiences prepared her for graduate studies.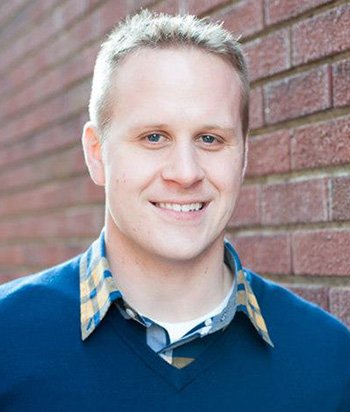 Sean Robinson '08 is industrial/ organizational psychologist at MillerCoors and adjunct professor at Marquette University in Milwaukee. He holds a doctorate from Ohio University in industrial/organizational psychology. BW faculty challenged the Mentor, Ohio, native as a student and researcher, preparing him for doctoral studies.
Full-Time Faculty
Deb Esty
Chair, Psychology Department
Professor
Ph.D., The University of Akron
Lisa Green
Professor
Ph.D., The Ohio State University
Dale Grubb
Associate Dean, School Social Sciences
Professor
(on sabbatical, 2019-20)
Ph.D., The Ohio State University
Nancy Gussett
Associate Professor
Ph.D., The University of Akron
Patrick Ledwidge
Assistant Professor
Ph.D., University of Nebraska-Lincoln
Charles Levin
Professor
Ph.D., University of Illinois at Chicago
Clare Mathes
Associate Professor
Ph.D., University of Florida
Jennifer Perry
Professor
Ph.D., University of Oklahoma
Stephanie Richman
Assistant Professor
Ph.D., University of Kentucky
Brian Thomas
Associate Professor
Ph.D., Texas Christian University