Share
OVERVIEW
Today's businesses need savvy communicators whose strategic, creative and digital skills can help them be at the forefront of marketing trends and technology.
Baldwin Wallace's digital marketing major is a hands-on, comprehensive program designed with input from industry leaders. It combines a strong foundation in business with specialized coursework in digital advertising, content marketing, multimedia, brand management, market research, web programming and communications.
From strategy to social media production to the creation of engaging content, you'll work with real clients. You'll build a portfolio that showcases your skills. Intern with leading professionals across diverse industries. And benefit from courses and experiences that will give you in-demand career certification from industry leaders like Google, HubSpot, Hootsuite, Microsoft and Bloomberg.
Career Opportunities
A fast-growing area of sustainable job growth, digital marketing is a rewarding business profession that spans all industries. Its diverse career opportunities include:
Digital marketing manager
Marketing manager
SEO specialist
Account executive
Social media manager
Content marketing manager
Content creator
Online media coordinator
Paid search specialist
CURRICULUM
The digital marketing major is an interdisciplinary program rooted in experience-based, active learning. There is a required internship with an outside employer. Students also work closely with faculty mentors to create a custom portfolio of content and materials from courses, internships and other experiences they can use when seeking employment.
From analytical to creative, you'll develop both the left- and right-brain skill sets needed to secure internships, full-time employment and advance your career. The digital marketing curriculum includes coursework from:
Art (digital media and image editing)
Business (accounting, finance, operations and management)
Communications (multimedia writing)
Computer science (web programming)
Data analysis and visualization
Marketing (brand management, content marketing, research and more)
Suggested Minors
The digital marketing major was designed to pair with the following minors to allow students to customize a program of study based on their specific goals:
Digital Marketing Certifications
Some certification programs are required elements of specific courses in the digital marketing major. Others can be pursued individually to benefit your internship work, expand your portfolio and explore career interests.
Through the Digital Marketing Center, a student-driven consultancy offered through the Carmel Boyer School of Business, you can earn certifications in:
Google Analytics
Facebook Blueprint
Hootsuite Platform
HubSpot certifications
Other industry-leading apps and tools
STUDENT EXPERIENCES
The digital marketing major includes multiple hands-on experiences and touchpoints with outside businesses and industry professionals. To complement the coursework in the major, you can get involved with the following campus initiatives.
Digital Marketing Center
A hybrid between a class and an internship, BW's Digital Marketing Center is a student-run, experience-driven agency offering digital marketing expertise to local businesses. Students work with small businesses to develop effective, research-based inbound marketing strategy including website design, social media strategy, targeted digital content, automated email marketing plan and a marketing playbook. In addition to gaining portfolio-building, real-world experience and networking opportunities, students can earn certifications from digital marketing applications.
Enactus
A global, nonprofit organization, Enactus helps students develop leadership, teamwork and communication skills as they learn, practice and teach principles of free enterprise to improve the standard of living for millions around the globe.
LaunchNET
For students interested in starting their own businesses, LaunchNET provides access to an extensive network of mentors, experts and services. Student entrepreneurs have launched digital marketing consulting companies, smartphone apps, event management companies and other types of enterprises. Internships with the program are also available.
The School of Business offers additional professional, social and learning opportunities through its student organizations and experiential learning programs.
ALUMNI SUCCESS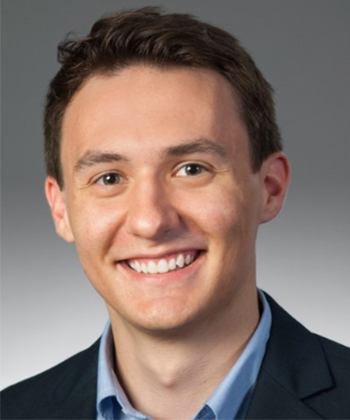 Patrick Nagy '22 is digital marketing project specialist at Oatey. After transferring to BW for the digital marketing major, he quickly became an asset to the Digital Marketing Center, servicing the Cleveland Leadership Center for two semesters and worked in a digital marketing co-op position with Sherwin Williams.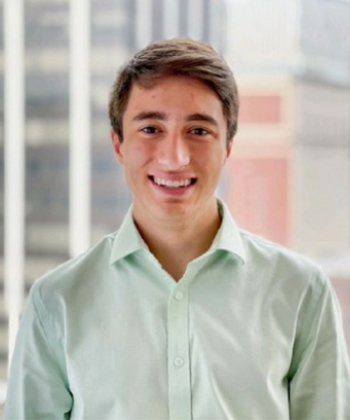 Andrew Krupp '21 is search engine optimization analyst at Mailchimp. The Toledo native balanced internships with digital marketing agencies including Aztek and Kiwi Creative, along with an account executive role in BW's Digital Marketing Center and an impressive tenure on the men's cross country team.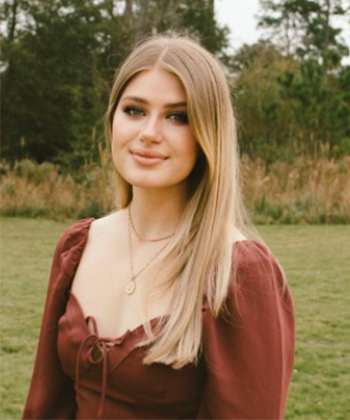 Anna Kasson '20 is digital marketing manager at software development firm TotalSDS in Tampa. She completed her associate's degree at a local community college, and after starting at BW, she launched her own content firm, Anna Kathryn Digital, along with leading social media, SEO and content projects through the Digital Marketing Center.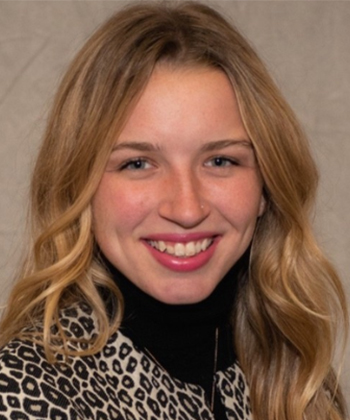 Emma Bruno '20 is digital marketing coordinator at Public Communications in Chicago. A star on the women's soccer team, she led other students as an account executive with the Digital Marketing Center, assisting a variety of clients. She also completed two internships at the corporate headquarters of American Eagle/Aerie.
In addition to the alumni listed above, job titles of other recent digital marketing graduates and interns include:
Account manager
Content creator
Content marketing specialist
Digital marketing associate
Email marketing associate
Marketing automation specialist
Marketing strategist
Online media coordinator
Paid media specialist
Project engineer
Search engine optimization specialist
Social media coordinator
Social media associate editor
FACULTY
Lori Radulovich
Associate Dean, Undergraduate Business Programs
Professor
DBA, Cleveland State University
Charles Campisi
Chair, Marketing, Sport and Hospitality Management
Associate Professor
Ph.D., University of Minnesota
Tim Marshall
Assistant Professor
Director, Digital Marketing Clinic
M.S., Eastern Michigan University
Lindsay Sims Mckee
Director, DM2MBA
Assistant Professor
M.A., University of Arizona
Michael Weidokal
Executive-in-Residence, International Business
MBA, University of South Carolina and the University of Vienna
Robert Young
Professor
D.B.A., Cleveland State University