Digital Marketing Center (DMC)
Carmel Boyer School of Business
(440) 826-2792
dmc@bw.edu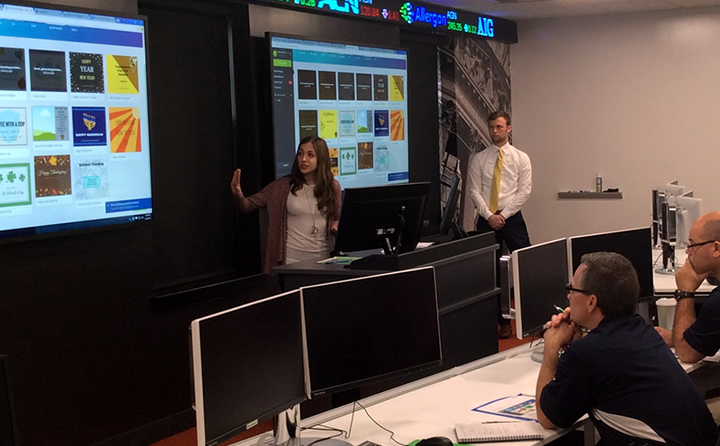 The Digital Marketing Center (DMC) at Baldwin Wallace University creates opportunities that help students to be successful in today's challenging job market and enable small businesses to thrive in the marketplace.

As a Grow with Google Partner, the DMC provides training and resources for businesses, entrepreneurs and students to help expand ventures, launch careers and make a positive economic development impact.
---
For Students
Learn hands on. Solve real problems for real companies. Lead a team of peers and counsel exciting clients.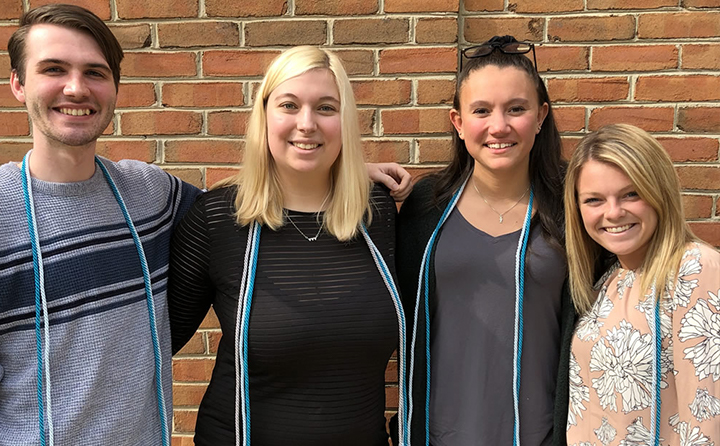 The DMC is an experiential learning program that matches teams of talented students with area small businesses, startups and nonprofit organizations. Under direction from the DMC staff, you'll develop and deliver paid, earned and owned media strategies that will involve tactics such as:
Website development and management
Content marketing
Social media marketing
Organic social media
Inbound marketing
Digital marketing analytics
Search engine optimization (SEO)
Search engine marketing (SEM) and retargeting
Client training and support
Beyond client work, the DMC offers campus events on digital marketing, networking with industry professionals and the chance to earn certifications, including HubSpot's Inbound Certification, Facebook Blueprint and others. We welcome students from all majors. Email dmc@bw.edu to get involved.
---
For Clients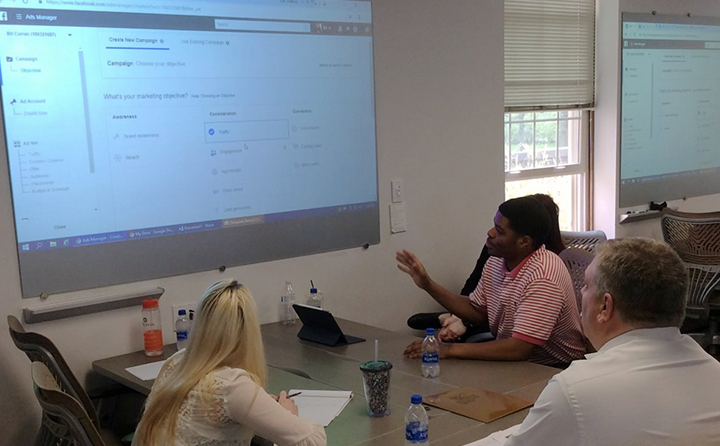 Have a website…but no web traffic? Need a website or blog? Late to the social media game? Not sure what this "content marketing" buzzword is all about?
The DMC provides businesses and organizations with an effective, research-based digital marketing strategy using proven inbound methodologies and the latest best practices.
Projects are tailored to client needs, but generally include a strategy playbook and a range of tactics such as:
New website and/or blog
Social media platform launch
Social media content and production calendars
Email and marketing automation plans
Paid media strategies
Each client has a dedicated student team consisting of one account executive and 2-5 digital specialists who will develop and deliver your strategy and related tactical content. Teams work under the supervision and mentorship of the DMC director, a full-time staff member who also teaches courses in digital marketing and social media at BW.

Interested in being a DMC client? Contact DMC director Tim Marshall at dmc@bw.edu or (440) 826-2792.
---
City Funding for Berea Businesses
Berea's Planning and Development office provides local business grants up to $1,500 to pay for DMC services. Email dmc@bw.edu for more information.