Share
OVERVIEW
Prepare for a career that is in-demand, wellness-focused and versatile. Exercise science is a dynamic major that centers on exercise design, fitness management, and strength and conditioning.
It combines practical experiences, theoretical study and rigorous coursework in anatomy, physiology, fitness and health assessment and exercise prescription.
Real-world focused, the major helps you develop the interpersonal and professional skills needed for client interaction, fitness assessment and evaluation of client needs, and integration of this information into a rehabilitation or exercise program.
Hands-on learning is integral to the program. You'll benefit from impressive lab and research opportunities, diverse clinical visits, community outreach initiatives and more.
A required internship in your senior year synthesizes your studies, builds networking contacts and hones analytical, problem-solving and communication skills.
CAREER OPPORTUNITIES
BW's 20-minute accessibility to Cleveland, a nationally recognized center for the healthcare industry, provides outstanding internship, clinical and career opportunities.
Cardiac rehabilitation specialist
Community program director
Group exercise leader
Healthcare consultant
Health educator
Medically-based fitness center manager
Personal trainer
Recreation and sports director
Strength and conditioning coach
Wellness coordinator
CURRICULUM
Offered as a major, exercise science is a comprehensive program that has career application in clinical, corporate, community and commercial settings.
Through your studies, you'll learn to conduct fitness testing and implement exercise programs for low- to moderate-risk clients and individuals with controlled diseases. You'll also gain competencies for developing strength and conditioning programs for clients and athletes.
Upon graduation, students are strongly encouraged to seek professional certification through the American College of Sports Medicine (ACSM) or the National Strength and Conditioning Association to enhance their opportunities for employment.
Some students further their education by attending graduate school for allied health professions.
Exercise science is an ideal companion major to pre-allied health/pre-physical therapy and pre-athletic training.
The exercise science major prepares students to:
Demonstrate mastery of basic principles of anatomy & physiology as related to exercise, training and general health/wellness
Demonstrate mastery of skills related to assessment of fitness, health, human movement and performance
Analyze and interpret current scientific literature and evidence to create effective professional presentation of content
Apply best practices in developing, prescribing and administering safe and effective exercise or strength and conditioning programs for clients or athletes
Effectively communicate content related to the field of fitness, health, human movement and performance in written format
Demonstrate professional behavior consistent with discipline and scope of practice
STUDENT EXPERIENCES
Experiential learning bridges classroom study with real-world opportunities. You can enhance your studies through internships, co-curricular activities and other learning opportunities.
As part of your studies, you'll work on an independent or team-based research project. The research can range from development of sports-specific techniques for athletes to focusing on ways to encourage individuals to adhere to an exercise program.
Exercise is Medicine
Exercise is Medicine® on Campus (EIM-OC) is designed to engage universities and colleges and their students, faculty and staff in ongoing efforts to improve physical fitness, health and wellness across campus and in the community.
 
Lifespan
The Lifespan Fitness Group has been designed to promote healthy, active lifestyles to the people of the Baldwin Wallace and surrounding communities, through education and evaluation.
Pre-Physical Therapy/Exercise Science Student Organization 
The Pre-Physical Therapy/Exercise Science Student Organization is a student-led group. It provides students with educational opportunities to develop skills, enhance their knowledge of these professions and learn about the requirements for graduate and professional programs.
At the annual Honors Ceremony in the spring, recognitions include:
Bonnie Raye Graduate Scholarship (in honor Bonnie Raye, who taught at BW and was the women's basketball coach, 1980-89).
Dr. Lee J. Tressel Scholarship (in honor of Dr. Lee Tressel '48, who taught and was BW's football coach, 1957-80).
Hower-Stover Award (in honor of Dr. Marjorie Hower, who was a professor at BW, 1947-80, and Myrta Stover, who coached and taught at BW, 1943-68).
ALUMNI SUCCESS
Baldwin Wallace has long championed the success of its students. Evidence of this can be seen in the extraordinary achievements of its alumni spread throughout the United States and the world.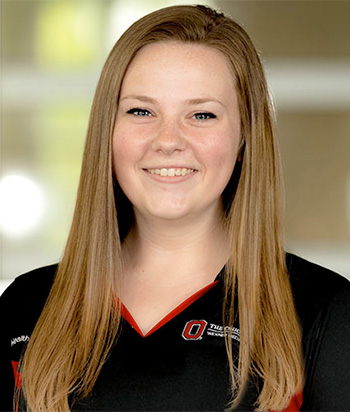 Zoe Hopkins '18 is fitness specialist at The Ohio State University Wexner Medical Center Health and Fitness Center in Columbus, Ohio. Zoe is an ACSM certified personal trainer and teaches group fitness classes specializing in programming specific to Parkinson's disease.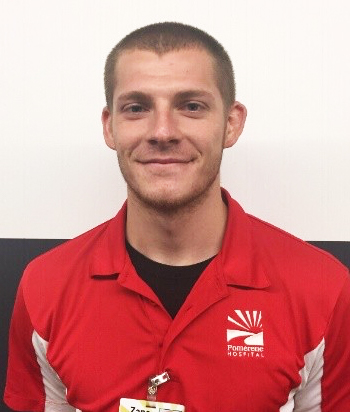 Zane Shuss '15 is athletic trainer and exercise specialist at Pomerene Hospital in Millersburg, Ohio. BW faculty set high standards and continuously encouraged and pushed him, preparing him to meet the varied needs of his clients. Zane is from Port Washington, Ohio.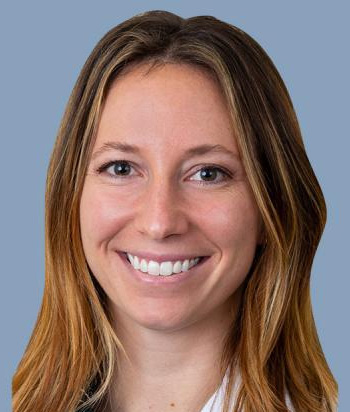 Colleen Fairhurst '14, '16 is physician assistant at Summit Dermatology. A two-time BW graduate, Colleen earned a B.S. in exercise science and M.M.S. in physician assistant studies. The rigorous coursework, supportive faculty and commitment to a high standard helped prepare her for a career in medicine.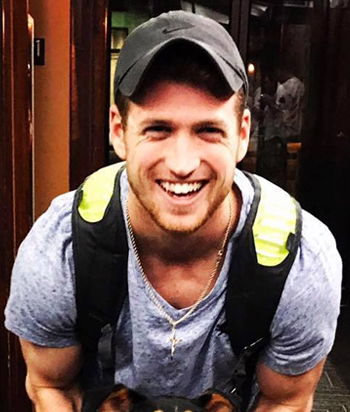 Matthew Harmon '14 is exercise specialist at MetroHealth Hospital in Cleveland. The Canfield, Ohio, native holds a master's degree in exercise physiology from Cleveland State University. He credits BW professors for instilling in him the work ethic and practical skills to succeed in graduate school and his career.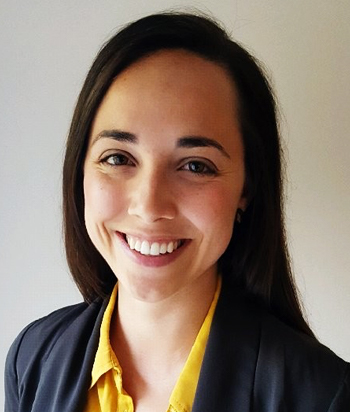 Heather Schier '14 is health and wellbeing coach with NHS Diabetes in Cambridge, United Kingdom. She holds a master's degree in nutrition and dietetics from Saint Louis University. Rigorous academics and opportunities to serve local and global communities prepared her for a career in sustainable nutrition and women's health.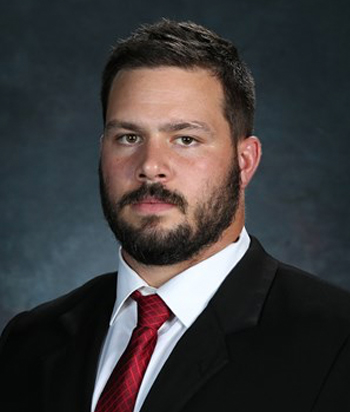 Michael Stacchiotti '14 is head strength and conditioning coach for University of Pittsburgh Panthers Football after finishing a position as assistant strength and conditioning coach with the Tampa Bay Buccaneers. Stacchiotti also holds a graduate degree from Colorado State University and certifications from NSCA and CSCCa.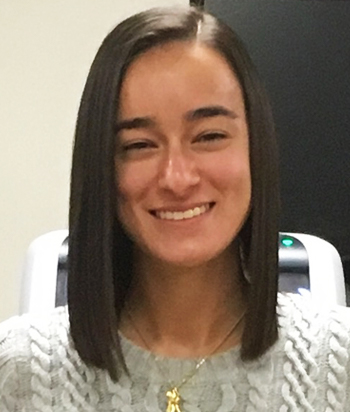 Mary Crisafio '13 is exercise physiologist at the brain aging and cognitive health lab at University of Pittsburgh. She will continue her education as a Ph.D. candidate in human bioenergetics at Colorado State University. BW's rigorous curriculum, internship and mentoring opportunities prepared her for a career in research.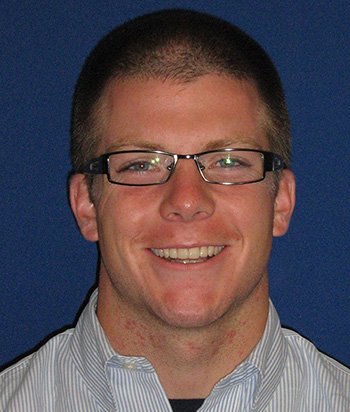 Eric Lehman '11 is owner and physical therapist at Lehman Physical Therapy in Pittsburgh. He holds a Doctor of Physical Therapy from University of Pittsburgh. BW delivered a focused, practical education within a broad liberal arts framework, a combination that gave the Akron, Ohio, native a competitive edge in graduate school.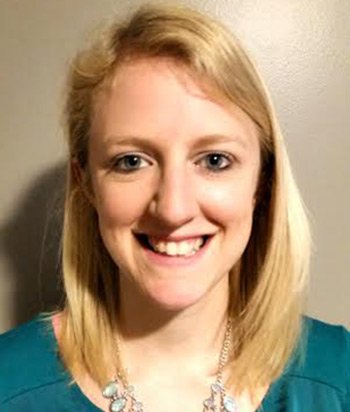 Stephanie Stefano '11 is outpatient physical therapist at St. John Medical Center in Westlake, Ohio. Small class sizes, individualized attention and extensive internship, volunteer and co-curricular experiences were hallmarks of her undergraduate career. Stephanie is from Broadview Heights, Ohio.
Full-Time Faculty
Amy Jo Sutterluety
Chair, Department of Allied Health, Sport and Wellness
Professor
Ph.D., The Ohio State University
Jaimy M. Dyer
Program Director, M.S. in Exercise Physiology
Professor
Ph.D., The Ohio State University
Cory Beaumont
Assistant Professor
Ph.D., The University of Tennessee
Kerry A. Bebie
Associate Professor
Ph.D., The University of Akron
Megan Frank
Associate Professor
Ph.D., Kent State University
Karyn Gentile
Associate Professor
Assistant Athletic Trainer
M.S., Syracuse University
Wendy Hyde
Assistant Professor
M.Ed., Springfield College
Alexander Morgan
Assistant Professor
Ph.D., University of Wisconsin-Milwaukee
Staff
Sara Schimelpfenig
Administrative Assistant
M.M., Cleveland State University
(440) 826-7473, sschimel@bw.edu