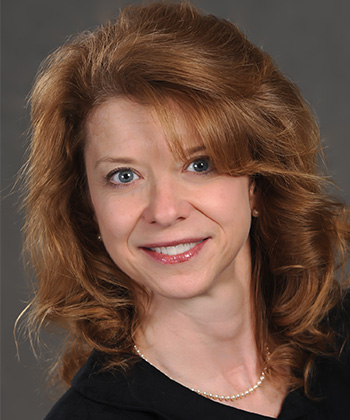 Associate Dean, School of Health, Physical Education and Sport Sciences
Professor
Ph.D., The Ohio State University
M.S., University of Akron
B.S., Kent State University
Contact:
Dr. Amy Jo Sutterluety is the associate dean of the School of Health, Physical Education and Sport Sciences, where she teaches exercise physiology courses, including exercise prescription for special populations. She is advisor to the pre-physical therapy and exercise science student organization, and has been instrumental in securing funding and implementing an employee health promotion program on campus. Currently, she serves as a faculty fellow for the faculty center at Baldwin Wallace University.
Sutterluety is past president of the Midwest American College of Sports Medicine, a participant in the Ohio Public Health Leadership Institute and a fellow of the American College of Sports Medicine. She is currently a site visitor for accreditation of exercise science/physiology programs for the Commission on Accreditation of Allied Health Education Programs and a member of the professional education subcommittee of the American College of Sports Medicine (ACSM). She has served as a reviewer for the fifth edition of ACSM's "Resources for the Personal Trainer" and authored the ancillary materials for the fourth edition of ACSM's "Exercise Management for Persons with Chronic Disease and Disabilities."
Sutterluety received the Strosacker Award for Excellence in Teaching at Baldwin Wallace University in 2000, Bechberger Award for Human Development and Ohio Magazine's Excellence in Education in 2013, Baldwin Wallace University Distinguished Faculty Award for Leadership in 2016, and the Dr. Alan Kolp Award for Excellence in Teaching in 2019. She has been recognized by the Northeast Ohio Council on Higher Education for her excellence in teaching.