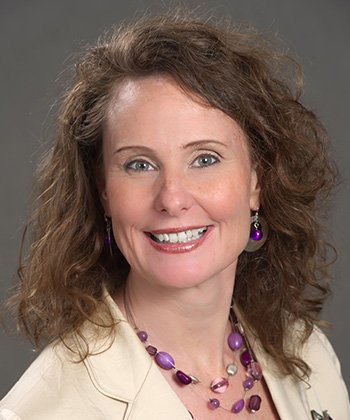 Associate Professor
Assistant Athletic Trainer
M.S., Syracuse University
B.A., Baldwin Wallace University
Contact: kgentile@bw.edu
Karyn Gentile served as director of BW's athletic training program from 2003 until the sunsetting of the accredited program in 2022. Gentile currently guides students planning to pursue a Master's in athletic training which includes the establishment of various MSAT articulation agreements. Gentile will serve in the oversight of clinical experiences for students enrolled in the new Master's of exercise physiology program slated to commence at BW in the fall of 2023.
Gentile began her tenure at Baldwin Wallace in 1996 and served as the athletic training program director from 2003-22. She is passionate about advising students and thrives on helping students achieve their professional and personal goals. Courses taught by Gentile are primarily within the sports medicine curriculum, such as principles of sports medicine, therapeutic modalities, emergency care and cultural concepts and leadership in healthcare.
Gentile serves as the academic advisor for the Collegiate Organization of Athletic Student Trainers (COAST) which is transitioning to become the Sports Medicine Club, designed to provide engaged opportunities focused on clinical aspects within the sports medicine field. Gentile also serves as a facilitator for ACES, a preparatory workshop designed to help prepare students for the national board of certification exam. Prior to returning to her alma mater, Gentile served as an assistant athletic trainer at Syracuse University in New York.