Department of Sociology
(440) 826-2161
Share
OVERVIEW
The complexities of terrorism, racial inequality, economic disparity and changing family dynamics can be evaluated through the multiple lenses of sociology.
Baldwin Wallace's sociology program is a comprehensive, versatile major. It offers outstanding preparation for professional and graduate school studies, as well as workplace opportunities.
It combines rigorous coursework with practical experiences. You'll study both broad and narrow social phenomena, issues and problems. Current topics bring relevance to your studies and foster multi-dimensional perspectives for understanding evolving social patterns.
Strong academics, individual attention and faculty mentoring are at the core of the program. Scientific research, field experiences and internships offer additional benefits.
CAREER OPPORTUNITIES
Social worker
Business leader
Urban planner
Criminologist
Survey researcher
Marketing consultant
Data analyst
Attorney
Counselor
SOCIAL WORK OPPORTUNITIES
BW's Social Work Affiliated Program leads to a bachelor's degree from Baldwin Wallace and a master's degree in social work from Case Western Reserve University in just five years. Persons holding the master's degree in social work and the LISW (Licensed Independent Social Worker) certification are fully qualified to supervise social service casework, manage social service agencies and establish their own private practice in counseling.
DIVERSE FIELD OF STUDY
Sociology is the study of social institutions, interactions and human behavior. Whereas psychology is the study of what goes on inside individuals, sociology addresses what goes on between them. Sociologists seek to understand a range of human relationships, including:
Changing forms of the family
Socio-economic and social class stratification
Racial and ethnic group relations
Changing gender roles
Causes of crime and the treatment of criminals
Patterns of drug and alcohol use
Social change
Workings of complex organizations
Functioning of modern society as a whole, both on an internal and a cross-cultural basis
INTERESTED IN BECOMING A TEACHER?
If you would like to become a social studies teacher, BW has an outstanding teacher education program.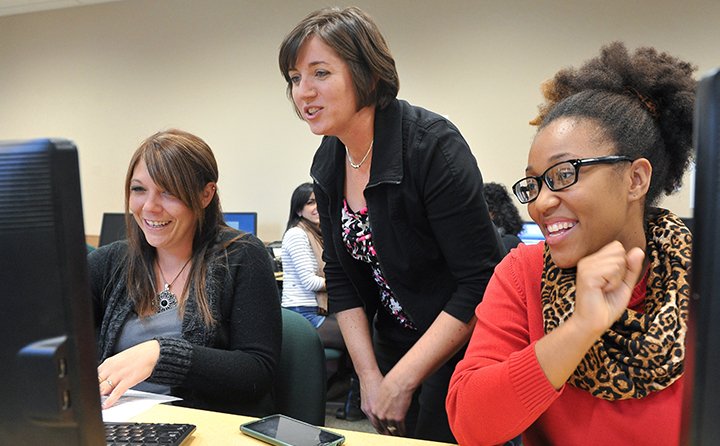 CURRICULUM
Offered as a major and minor, sociology combines strong theoretical knowledge with dynamic experiential learning.
BW's flexible program enables you to tailor studies to your areas of interest. Students majoring in sociology generally select one of four broad career paths:
Business - sales, marketing, human relations
Government agency and urban planning
Social services in the private sector that includes work with children and the elderly
Professional sociologist - who teaches at a university level, conducts research or consults for business and nonprofit organizations
Sociology can be an excellent companion field of study. It often is chosen as a second major or minor for students interested in criminal justice, psychology, business, economics, public health, biology and others.
An optional five-year Social Work Affiliated Program enables you to earn a bachelor's degree from BW and a master's degree from Case Western Reserve University.
The sociology major prepares students to:
Analyze and explain the ways groups, societies and cultures address human needs and concerns
Explain and apply ideas, theories, and modes of inquiry drawn from sociology in the examination of persistent issues and social problems
Acquire social science research and data analysis skills, and to be able to apply these in everyday situations
Be aware of global conditions that affect us, and to be able to formulate prescriptions for issues that tend to persist
Explain conditions and motivations that contribute to conflict, cooperation, and interdependence among groups, societies, and nations
Analyze and evaluate the effects of changing conditions of the global community
AFFILIATIONS WITH INTERDISCIPLINARY PROGRAMS
Social Work
BW's affiliated social work program enables students to earn a bachelor's degree from BW and a master's degree in social work from Case Western Reserve University in just five years.
STUDENT EXPERIENCES
Experiential learning bridges classroom study with real-world opportunities. You can enhance your studies through internships, co-curricular activities and other learning opportunities that include:
INTERNSHIPS/FIELD EXPERIENCES
BW's 20-minute proximity to Cleveland puts you within easy access to government agencies, nonprofit organizations, medical centers, research facilities, businesses and more.
INDEPENDENT STUDY
Independent study offers students enrichment opportunities beyond the classroom for individualized and advanced study. Students work one-on-one with a faculty member.
RESEARCH
BW's sociology department offers an impressive computer lab where you can analyze data and test out hypotheses, in addition to doing other types of academic work.
STUDENT CLUBS & ORGANIZATIONS
Personally and professionally rewarding, student organizations and activities foster skills in leadership and teamwork. Opportunities include:
Sociology/Criminal Justice/Forensic Science Club
Through educational and social activities, this organization provides opportunities for students to gain experience in and exposure to the criminal justice and sociology fields.
At the annual Honors Ceremony in the spring, student scholastic recognitions include:
Alpha Kappa Delta
The International Sociology Honor Society, Alpha Kappa Delta acknowledges and promotes excellence in the study of sociology, the research of social problems, and other social and intellectual activities leading to improvement in the human condition.
Pi Gamma Mu
The International Social Science Honor Society, Pi Gamma Mu encourages and recognizes superior scholarship in social science disciplines and fosters cooperation and social service among its members.
ALUMNI SUCCESS
At Baldwin Wallace, you'll experience personal and professional growth in a supportive community that challenges and inspires you to succeed.
Graduates of the sociology program are employed in guidance and counseling, sales and management positions and government agencies as diverse as Job and Family Services and the CIA.
Other individuals have been accepted to top graduate schools in the country. Alumni with master's degrees and doctorates can be found in research and teaching positions at businesses and universities and working as licensed social workers and counselors.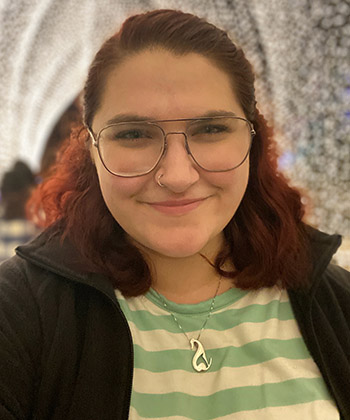 Clara Mey '21 is pursuing a Ph.D. in sociology at the University of Delaware, currently working on a re-entry and religion project. She says, "My time at BW prepared me for the academic rigor of graduate school, to be an active participant in class discussion and have an openness to try new subjects within my field."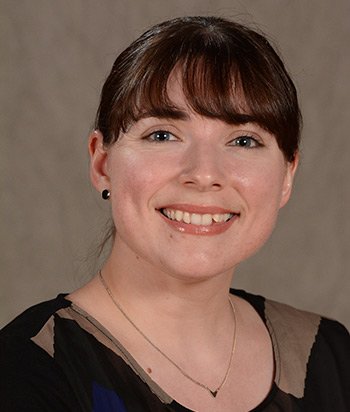 Heather Bess '16 is veteran clerk at Parma Vet Center in Ohio. A student in BW's social work affiliated program, she earned a B.A. in sociology from BW in 2016 and earned her M.S.S.A from Case Western Reserve University in 2017. Originally from Heidelberg, Germany, Heather is a U.S. Army veteran.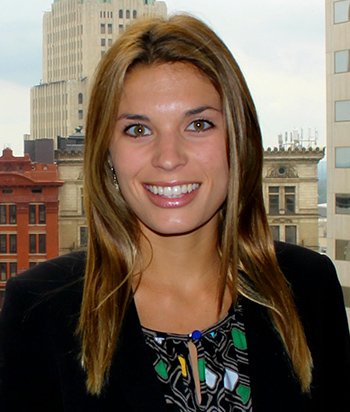 Brooke Hradisky '14 is the youngest vice president in the history of Carleton McKenna & Company and a 2018 Crain's Cleveland Business "20 in Their 20's" honoree. Sociology honed her quantitative skills and ability to analyze ideas on a macro- and micro-level. Interning at the Center for Innovation and Growth landed her the job.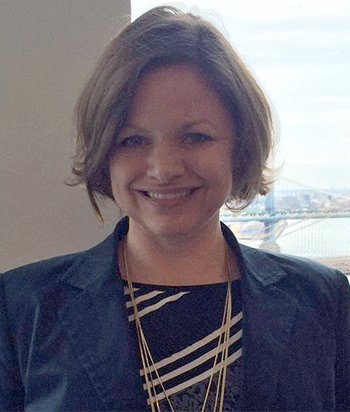 Lisa Isaacson '08 is special assistant to the president and CEO of Breaking Ground, a social service agency providing permanent, supportive housing to the formerly homeless in New York City. From Cleveland, she holds a Master of Public Administration with a focus on environmental science and policy from Columbia University.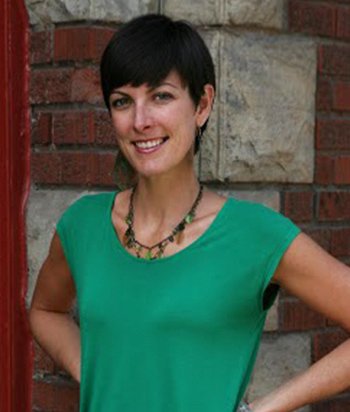 Jenny Kelley '08 is vice president and COO of Prosper for Purpose, an impact-focused strategic PR firm in Cleveland. An innovative entrepreneur, Jenny merged her 7-year-old business with Prosper for Purpose in 2015. From Lakewood, Ohio, she is also an active community member, volunteering with several northeast Ohio nonprofits.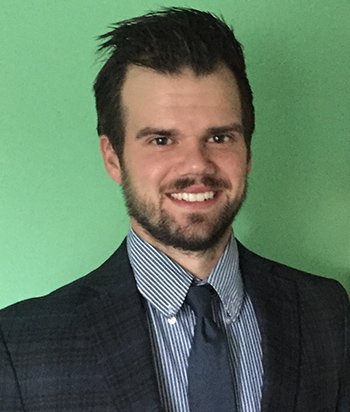 Jared S. Rosenberger '08 is assistant professor and director of the sociology program at Murray State University in Murray, Ky. His research focuses on the relationship between media consumption and public understanding of crime and the criminal justice system. The Tiffin, Ohio, native holds a Ph.D. from The University of Akron.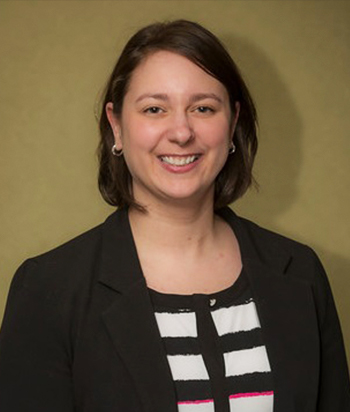 Elizabeth Covay Minor '04 is associate professor in educational leadership & program chair for the educational leadership master's program at National Louis University in Chicago. Her research on inequality in opportunities to learn has been published in journals such as Sociology of Education and Teachers College Record.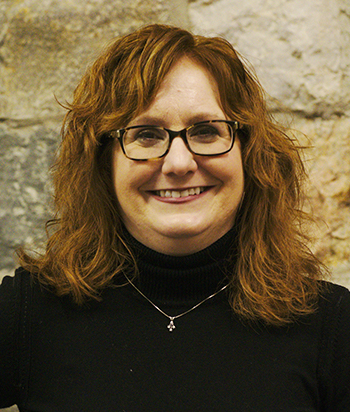 Lynette Hoelter '93 is associate archivist and the director of instructional resources for the Inter-University Consortium for Political and Social Research, one of the world's oldest and largest social science data archives. Originally from Parma, Ohio, she earned a doctorate in sociology from Pennsylvania State University.
FACULTY
Theron Quist
Chair, Sociology Department
Assistant Director, Criminal Justice Program
Professor
Ph.D., University of Arizona
Jill Stephens Fleisher
Associate Dean, School of Social Sciences
Coordinator, Social Work Affiliated Program
Professor
Ph.D., Purdue University
Carol Gregory
Professor
Ph.D., University of Delaware
Cait Kennedy
Assistant Professor
Ph.D. Candidate, Cleveland State University
Brian Monahan
Professor
Ph.D., Sociology, University of Delaware
Julie Newcamp
Associate Professor
Ph.D., Purdue University
Elizabeth Ross
Assistant Professor
Liya Wang
Professor
Co-Director, Discovering China
Ph.D., University of Utah