OVERVIEW
Experience an innovative approach to voice and opera that provides you with opportunities to develop technical precision, artistic expression and skills for performance success.
Baldwin Wallace's vocal performance major provides a contemporary and classical approach to voice, acting, dance and interpretation.
You'll develop your whole body instrument through intensive coursework and individual mentoring from our award-winning, professionally active faculty whose credits include national and international experience in directing, acting, singing and dance, and impressive networking connections.
Our undergraduate-only Conservatory provides outstanding performance opportunities for you to prepare and perform lead roles in fully staged opera productions.
You'll also benefit from master classes with renowned guest directors and guest artists, as well as gain professional insights and practices through workshops, weekly private lessons, coaching, scenes programs, choral ensembles and more.
CAREER OPPORTUNITIES
Operatic performer
Professional singer
Studio voice teacher
Church soloist/choir member
Music educator
Arts administrator
ALL-STEINWAY SCHOOL
Baldwin Wallace has achieved the elite All-Steinway School designation for its Conservatory of Music. In 2015, BW joined a prestigious list of just 14 conservatories worldwide that boast this renowned classification. The addition of 88 Steinway pianos will further elevate your learning experience by having lessons and performance opportunities on the same quality instruments that are the standard in concert halls worldwide.
VIBRANT FACILITY ENGAGES STUDENTS
Striking Boesel Musical Arts Center is a picturesque four-building complex that houses BW's Conservatory of Music. It's a seamless blend of historic architecture and modern design. The facility houses 50 soundproofed practice rooms, instructional space, practice studios and impressive rehearsal halls that can accommodate the latest technologies for teaching and performance.
EXCEPTIONAL LEARNING EXPERIENCES
Innovation, excellence and outstanding hands-on learning and performance opportunities make Baldwin Wallace's Conservatory of Music a proven choice for students nationwide. The undergraduate-only Conservatory provides an exceptional learning environment for students to take lead roles in performing, conducting, managing and teaching. Alumni can be found at top graduate schools and working with the best orchestras, opera companies and theatres. Other alumni are employed in rewarding positions in teaching, arts management and music therapy.
CURRICULUM
The Baldwin Wallace voice and opera performance curriculum integrates private lessons, coaching, workshops, master classes, scenes programs and fully staged opera productions. You'll learn to interpret text and music with imagination, and to communicate with power and authenticity through dynamic physical and vocal actions. 
Voice and opera performance curriculum includes:
Private lessons
Master classes
Studio classes
Opera workshop
Main stage opera and opera workshop performances
Coaching
Recitals (junior and senior recital)
Voice department recital-format performances (bi-monthly)
Convocation (featured performances for a Conservatory-wide audience)
Rehearsals
Four choral ensembles
Foreign language
History classes
Solfege
Harmony
Lyric diction
Theory classes
OPERA PROGRAM
You will have frequent opportunities to be involved in vibrant and dynamic works of theater:
One main stage traditional production  
One main stage contemporary production
Two staged workshop scenes 
Additional on- and off-campus performance opportunities
All performance opportunities go to undergraduate students
Opera Productions
Each year BW offers two main stage opera productions that engage students in contemporary and classical approaches to opera and connects them to a valuable network of of industry professionals. Guest stage directors include: Timothy Nelson (hailed by Opera News as "The future of opera" ), Cindy Oxberry (Washington National Opera), Beth Greenberg (New York City Opera). Guest conductors include: Dean Williamson (Seattle Opera), and Lucy Arner (BW Alumna, Gran Teatre del Liceu in Barcelona and the Metropolitan Opera). 
Opera Workshop
A key part of your studies is an eight-semester opera workshop that compliments the work in your private voice lessons, voice studio classes, coaching and other classroom-based studies. You'll benefit from a from this uniquely integrated curriculum and opportunities to work with leading opera, theatre, music theatre, and dance faculty members. It is an intensive and comprehensive program that offers practical skills and insights you can apply to graduate school auditions, young artist programs and more. You'll learn about opera, operetta, theater, music theater, oratorio and art song ranging from baroque to contemporary. 
Coursework includes:
Acting technique and singing acting technique
Spoken theater monologues and scenes
Opera and music theater scene work
Song and aria interpretation
Physical and vocal characterization
Improvisation, devised theater and mask work
Musical and dramatic preparation
Dance and movement, stage combat
Audition technique and professional development
STUDENT EXPERIENCES
Student success is a top priority. Small class sizes, individual attention and faculty mentoring are at the core of BW's Conservatory of Music programs.
Experiential learning bridges classroom study with real-world opportunities. As a vocal performance major, you'll have numerous opportunities to demonstrate your musicianship. With more than 325 events a year, Baldwin Wallace's Conservatory of Music offers an impressive array of performance opportunities. 
IMPRESSIVE PERFORMANCE OPPORTUNITIES
Baldwin Wallace Conservatory of Music has outstanding campus performance traditions and collaborations with regional and national organizations. A few examples include:
Baldwin Wallace Bach Festival
The three-day campus event is the oldest collegiate Bach Festival in the country. It features lectures, BW performance groups, faculty members and renowned professional soloists and musicians. Baldwin Wallace students consider the unusual opportunity of participating, as colleagues, with world-class professionals a high point in their performing experience. The festival is evolving to include year-round events, such as Bach Haus, that explore Bach's influence on a broad spectrum of music.
FOCUS Festival of Contemporary Music
The biennial festival features the music of a contemporary composer who visits Baldwin Wallace for a week-long residency. At the conclusion of the week's rehearsals and symposia, the composer's music is performed in a series of concerts, including large ensembles and chamber groups.
CO-CURRICULAR ACTIVITIES
Personally and professionally rewarding, student organizations and activities foster career skills, leadership and teamwork. Opportunities for vocal performance majors include:
American Choral Directors Association
Open to members of the BW community, this nonprofit music education organization promotes excellence in choral music through performance, composition, publication, research and teaching.
Bella Voce
This organization enriches BW by fostering a well-rounded community of vocalists. It is devoted to the advancement of young classical singers through the implementation of professional development and workshops.
LEARNING RESOURCES
At Baldwin Wallace, student learning experiences are enhanced by exceptional resources that include:
Riemenschneider Bach Institute
The institute houses rare items related to J.S. Bach and his circle, as well as historical reference materials, scores and a collection of classic recordings. It has one of the nation's most impressive holdings of Baroque manuscripts and first editions. It attracts scholars from around the world.
Ferne Patterson Jones Memorial Music Library
A valuable campus resource, the library offers 18,000 scores, 7,000 books, and more than 10,000 sound and video recordings. Online resources to which the library subscribes include over one million tracks of streaming audio and video. Help with research is available by appointment, on a walk-in basis or through email.
ALUMNI SUCCESS
At Baldwin Wallace, you'll experience personal and professional growth in a supportive community that challenges and inspires you to succeed.
Students who graduate with a major in vocal performance have gone on to pursue graduate studies at top schools such as Eastman School of Music, Florida State University, Indiana University, University of Cincinnati College-Conservatory of Music and Maryland Opera Studio. 
Alumni of the program also have performed on the stages of the best opera houses and have achieved success in other areas of the arts and education.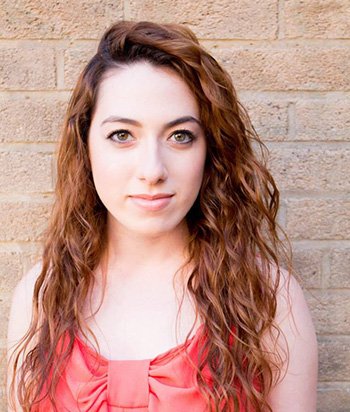 Sarah Nadler '15 is pursuing a master's degree in vocal performance at Carnegie Mellon University. She recently appeared as Amarilli in Handel's "Il pastor fido" at the Amherst Early Music Festival in New London, Conn.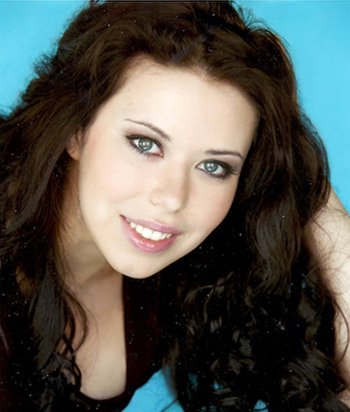 Désirée Nicole Johnson '13 attended OperaWorks for its emerging artist program. She performed with the Toledo Opera for its 2014-15 season and appeared in its production of "Faust." Currently completing an M.M. degree at Bowling Green State University, she maintains an active performance and teaching schedule.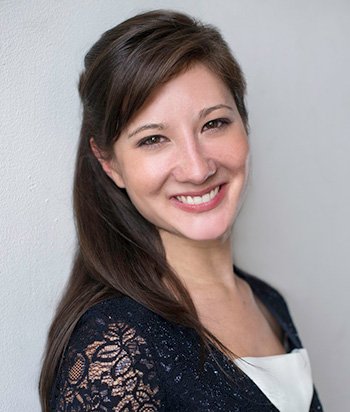 Lindsay Espinosa '12 is Master of Music candidate at Colorado State University. She recently performed Massenet's "La Fee in Cendrillon" and will be an apprentice artist with Opera Fort Collins this year.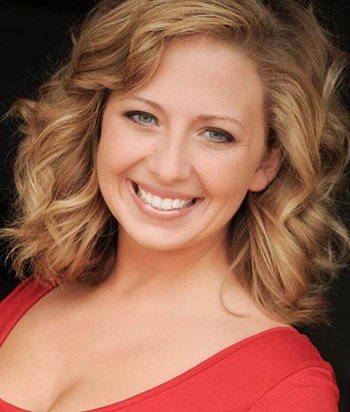 Alice Nelson '11 is private voice teacher and music director for Mayfield High School in Ohio. She has worked with the Austin Lyric Opera in Texas. She is pursuing a master's degree in the music education and licensure program at Case Western Reserve University under a full-tuition, paid graduate assistantship.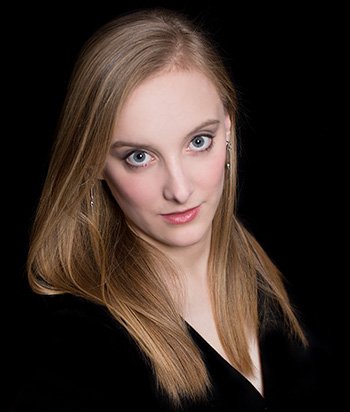 Lindsey Sandham Leonard '10 has performed as Clara in "The Light in the Piazza," Lakeland Civic Theatre; Street Singer in "La Rondine," Opera Per Tutti; and Nellie Forbush in "South Pacific," Rabbit Run Theater. She earned an M.M. in vocal performance from Kent State University, where she was the 2011 concerto competition winner.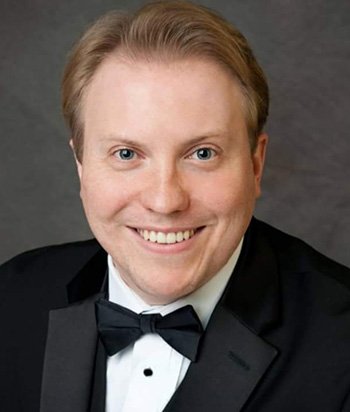 Gene Stenger '10, tenor, made his Lincoln Center debut as soloist in J.S. Bach's "St. John Passion" with the Yale Schola Cantorum and Juilliard 415 Baroque Ensemble under the baton of Masaaki Suzuki. He is completing an M.M. in early music, oratorio and chamber ensemble at Yale University.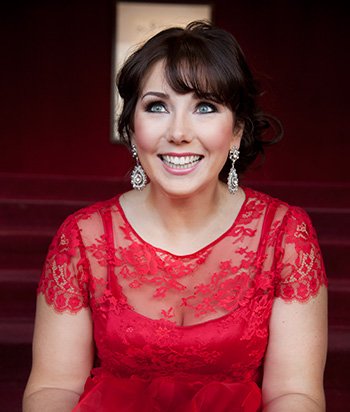 Jennifer Rowley '02 made her Metropolitan Opera debut as Musetta in "La Boheme" in 2014. Jennifer has been recognized in several international competitions, and she is a Richard Tucker Career Grant recipient. She holds a master's degree from the Indiana University School of Music. 
Full-Time Faculty
Marc Weagraff
Chair, Vocal Studies Department
Associate Professor
D.M.A., The University of Michigan
Nanette Canfield
Associate Director, The Conservatory of Music
Assistant Professor
M.M., Indiana University
JR Fralick
Professor
D.M.A., The Ohio State University
Dirk Garner
Chair, Conducting and Ensembles Department
Associate Professor
D.M.A., University of Iowa
Gregory Harrell
Associate Professor
M.M., University of Idaho Lionel Hampton School of Music
Nancy Maultsy
Associate Professor
B.M., Westminster Choir College
Scott Skiba
Director, Opera Studies
Associate Professor
M.M., Oberlin Conservatory of Music
Joanne Uniatowski
Associate Professor
D.M.A., The Cleveland Institute of Music
Adjunct Faculty
Jason Aquila
Lecturer
M.M., Cleveland Institute of Music
Benjamin Czarnota
Lecturer
M.M., Indiana University
Tracy Grady
Lecturer
M.M., Ohio University
Alexander Hurd
Lecturer
D.M.A., University of Cincinnati–College-Conservatory of Music
James Mismas
Lecturer
M.M., The University of Akron
Cynthia O'Connell
Lecturer
M.M., West Chester University of Pennsylvania