COMMUNICATION ARTS & SCIENCES
(440) 826-2278
Share
OVERVIEW
Experience the interactive, rewarding dynamics of a fast-paced, multi-faceted career in media production.
BW's program provides hands-on, resume-enhancing experience in radio, television, production and broadcast journalism.
You'll learn by doing. WBWC offers comprehensive, professional on-air experience as DJs, sports commentators, production assistants and recording engineers. Behind the scenes, you can take the lead on business decisions crucial to the station.
If video is your focus, look to BWTV, a student-directed program airing on local cable TV. It provides valuable hands-on opportunities for building skills that can be applied to broadcast television and video production.
With Cleveland nearby, there are numerous internship opportunities. BW students have interned at network-affiliated and cable television stations, radio stations and more. BW's Study Abroad program offers connections to impressive national broadcast internship opportunities.
A required capstone course bridges classroom learning with practical application. You'll create a portfolio of work you can share with prospective employers and graduate schools that features your media experiences, including a demo reel and special project that demonstrates proficiencies in writing, research, planning and recording.
CAREER OPPORTUNITIES
Audio/video editor
On-air talent
Press secretary
Broadcast journalist
Programmer
Producer
Recording engineer
Production director
Advertising manager
Digital media specialist
Gain Studio-Savvy Skills
Produce high quality video and face real-world production situations. BW's film and TV studio functions as both a multi-camera TV and recording studio and as a film sound stage. The studio features a full lighting rig and dimming system, 32-channel sound board, switcher and industry-standard editing facilities.
Top Radio Experience
BW's radio station WBWC, "The Sting," is the only collegiate radio station in the Cleveland market that has a professionally modeled format. Students working at the station consistently win Intercollegiate Broadcasting System Awards of Excellence in Radio/TV/Webcasting.
CURRICULUM
As a track in the communication major, media production combines practical and theoretical study. Courses range from radio, television and film production to writing, performance and theory. The curriculum is balanced between professional preparation and a liberal arts approach to media studies. Classes in business and English also are required of all majors. Media production is also offered as a minor.
A required internship and capstone course provide exceptional hands-on opportunities for honing technical, analytical and creative competencies.
Media production prepares students to: 
Identify and define mass communication theories
Utilize a variety of theoretical models and begin to develop their own set of standards in assessing media products
Understand ethical challenges faced by media professionals
Effectively and creatively write for, and communicate with, contemporary and proven media technologies
Utilize a variety of formal models to produce quality media products
STUDENT EXPERIENCES
Experiential learning bridges classroom study with real-world opportunities. You can enhance your studies through internships, co-curricular activities and other learning opportunities.
BW provides a supportive, professional environment. Faculty instructors have broadcast industry experience, which brings a real-world component to the classroom.
Student success is a top priority. Small class sizes, extensive hands-on experiences, individual attention and faculty mentoring are at the core of the program.
On-campus experiential opportunities will enhance your studies. BWTV, a student-directed program airing on local cable TV, offers opportunities for video production and television broadcasting. WBWC is a vibrant campus radio station offering rewarding hands-on experience.
Off campus, you can hone skills and experience the fast-paced, ever-changing world of broadcasting and mass media through internships. Nearby Cleveland provides outstanding options that include network-affiliated television, radio and more.
At BW, mass media and communication students are regularly recognized for their achievements.
Lambda Pi Eta is the communication studies honor society. It serves as a point of distinction for high achieving students as well as a sponsor for a service-learning initiative through Habitat for Humanity.
At the annual Honors Ceremony in the spring, recognitions include:
David Allman Broadcasting Scholarship
Donna E. Fry '58 Scholarship (in honor of Donna Fry '58, who had great admiration for BW professors).
Interning at Dateline NBC helped Ronny Woodburn '15, go one step closer to his dream of becoming an news anchor for a large network. The Ashtabula, Ohio, native majored in broadcasting and mass communication.
ALUMNI SUCCESS
At Baldwin Wallace, you'll experience personal and professional growth in a supportive community that challenges and inspires you to succeed. Recent BW broadcasting and mass communication majors are finding their success in a variety of careers.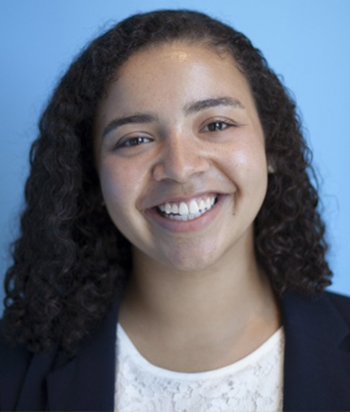 Elizabeth Miller '15 is reporter and producer at Ideastream in Cleveland. She joined Ideastream after interning at NPR headquarters in the District of Columbia. While at BW, the Columbus, Ohio, native worked as general manager of WBWC, BW's campus radio station, and as weekend anchor/reporter for Rubber City Radio Group in Akron.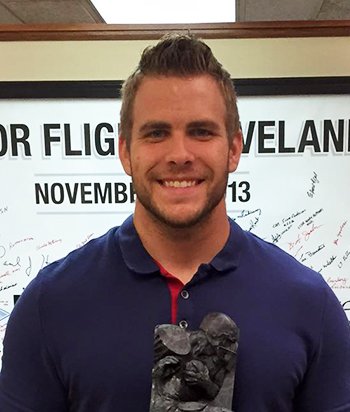 Brandon Slater '14 is junior mortgage consultant at New Penn Financial in Strongsville, Ohio. The practical knowledge and experience of his professors, all professionals in the field, helped prepare him for his first position. Off-campus internships enabled the East Canton, Ohio, native to make valuable networking connections.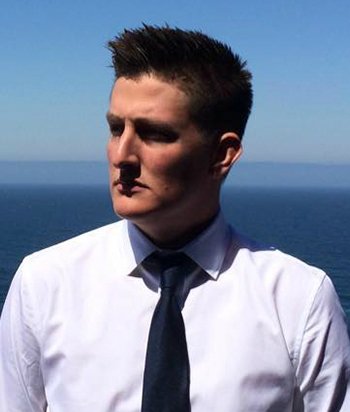 Henry Green '13 is digital content producer for FOX Sports Ohio and a freelance copywriter based in Cincinnati. As a student at BW, Henry interned at the digital department at FOX Sports and developed the theoretical foundation to successfully write for diverse clients and audiences. He is from Pataskala, Ohio.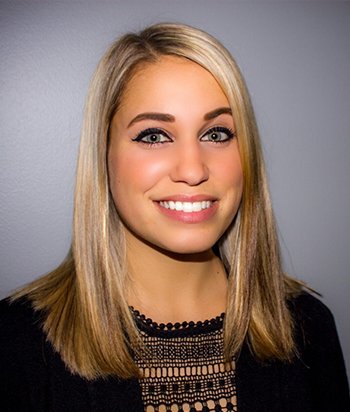 Lydia Puccini '12 is sales and promotions assistant at the Rock & Roll Hall of Fame in Cleveland. BW professors encouraged her to pursue her dream of working in rock and roll. Undergraduate internships with CBS Radio in Cleveland and WBWC on campus prepared her for a career in music. She is from Westlake, Ohio.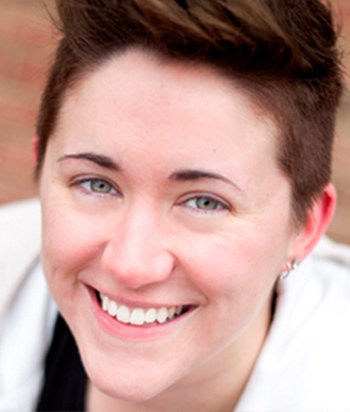 Alyssa Brosious '10 is co-host of The Jeff Show at WQAL-FM (Q104) in Cleveland. She is known as Aly Tanner on air. While at BW, Alyssa did freelance work for Sports Time Ohio and ESPN 850, worked at campus station WBWC-FM and interned at The Late Night with Jimmy Fallon. She is originally from New York.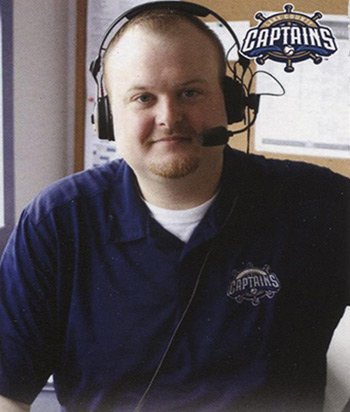 Tim O'Brien '10 is ticket sales account executive and media relations manager for Lake County Captains Baseball Club in Eastlake, Ohio. While at BW, the Kirtland, Ohio, native worked for BW's radio station, WBWC, covering the Yellow Jackets athletic teams and gaining invaluable sports broadcasting experience.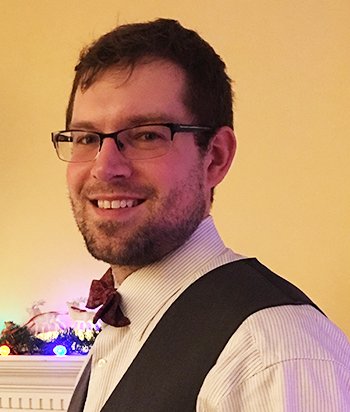 Drew Eisenbeis '07 is director of technology for the master's in computational finance program at Carnegie Mellon University in his hometown, Pittsburgh, Pa. Personal attention from faculty, hands-on experiences and a well-rounded curriculum laid the groundwork for his success.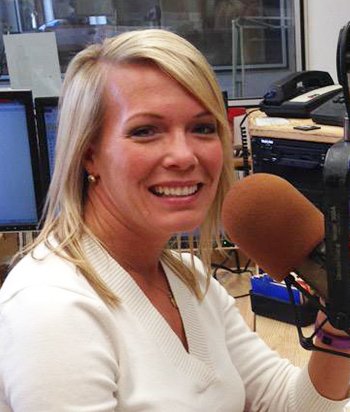 Tamara Berg '04 is weather forecaster for KCRA's Central Coast Morning News in Sacramento, Calif. BW organizations such as campus radio station WBWC-FM enabled her to develop the skills to build a successful broadcasting career. She also holds a B.S. in meteorology from Mississippi State University.