Share
OVERVIEW
Develop your artistic talent and build analytical, entrepreneurial and technical skills needed for a career in music composition.
Baldwin Wallace composition major is a comprehensive, rigorous program that melds theoretical study with practical application. It provides outstanding preparation for graduate school.
You'll complement classroom studies with real-world experiences that showcase your work. BW's robust schedule of more than 325 Conservatory events a year provides ample opportunities for high-quality performances of student-composed work.
Small class sizes, individual attention and faculty mentoring are inherent to the program. BW's faculty-student ratio is 7:1 for the Conservatory of Music.
Faculty are established professionals with real-world experience, impressive credentials and networking connections.
They're published composers, authors, musicians and researchers. Their interests include Renaissance music, world music, film music, post-tonal theory, pedagogy of music theory and harmonic function, to name a few.
Within the composition program, BW faculty are award-winning composers whose work has been performed worldwide.
Also beneficial to your studies is BW's 20-minute proximity to Cleveland - home of the world-renowned Cleveland Orchestra, Great Lakes Theater Festival, Playhouse Square and more.
CAREER OPPORTUNITIES
Many music composition students pursue graduate degrees. You'll receive excellent preparation through BW's liberal arts-focused curriculum and Conservatory of Music coursework and practical experiences. Career possibilities include but are not limited to:
Composer
Arranger
Professor
ALL-STEINWAY SCHOOL
The Baldwin Wallace Conservatory of Music is one of just 16 conservatories worldwide that has achieved classification as an All-Steinway School. The 88 Steinway pianos in the Conservatory elevate the student learning experience by having lessons and performance opportunities on the same quality instruments that are the standard in concert halls worldwide.
VIBRANT FACILITY THAT ENGAGES STUDENTS
Striking Boesel Musical Art Center is a picturesque four-building complex that houses BW's Conservatory of Music. It's a seamless blend of historic architecture and modern design. The facility houses 50 soundproofed practice rooms, instructional space, practice studios and impressive rehearsal halls that can accommodate the latest technologies for teaching and performance.
EXCEPTIONAL LEARNING EXPERIENCES
Innovation, excellence and outstanding hands-on learning and performance opportunities make Baldwin Wallace's Conservatory of Music a proven choice for students nationwide. The undergraduate-only Conservatory provides an exceptional learning environment for students to take lead roles in performing, conducting, managing and teaching. Alumni can be found at top graduate schools and working with the best orchestras, operas and theatres. Other alumni are employed in rewarding positions in teaching, arts management and music therapy.
CURRICULUM
Rigorous coursework coupled with intensive and extensive practical experiences provide comprehensive learning.
Through coursework, you'll study music theory, history and literature, form and analysis, orchestration and more. You'll learn to apply critical thinking, creative vision and technical skills to the process of creating and arranging music.
Outside the classroom, you'll take private lessons and participate in rehearsals and performances with a large ensemble, among other activities.
Music composition offers an outstanding foundation for graduate school. It can be studied as a single major or companion field of study for a double major or minor.
The music composition major prepares students to:
Develop a complete composition from initial concept to finished, performance-ready piece of music
Communicate compositional ideas to performers through proper notations skills
Utilize generative, structural, and musical elements (melody, harmony, rhythm, range, timbre, dynamics, tempo, modes, texture, counterpoint, expressive markings) in the creation of original compositions
STUDENT EXPERIENCES
BW student composers have been recognized with national and international awards. They have been accepted to top music festivals and graduate schools.
Student success is a top priority at Baldwin Wallace. Small class sizes, individual attention and faculty mentoring are at the core of Conservatory of Music programs.
Experiential learning bridges classroom study with real-world opportunities. Numerous solo and departmental opportunities to perform put you at the forefront of career preparation. Baldwin Wallace's Conservatory of Music offers an impressive array of performance opportunities.
Among small ensembles, BW has a Brass Choir, Percussion Ensemble, Jazz Band and Flute Ensemble, to name just a few.
On a larger scale, competitive auditions are held for positions in BW's Symphony Orchestra, Symphonic Wind Ensemble, Motet Choir and University Choir. Other impressive large ensembles include the Symphonic Band, BW Singers and Women's Choir.
STUDENT PODCASTS
Showcasing student work through recitals and other opportunities is a key part of BW's Conservatory experience. A sampling of recent work includes podcasts of:
James Kunselman '16
Pushing Forward - for solo marimba
Steven Hixson '16
Sonata and Postlude - for solo piano
Sean Ellis Hussey '14
Ripple - for electronics
IMPRESSIVE PERFORMANCE OPPORTUNITIES
Baldwin Wallace Conservatory of Music has outstanding campus performance traditions and collaborations with regional and national organizations. A few examples include:
Baldwin Wallace Bach Festival
The three-day campus event is the oldest collegiate Bach Festival in the country. It features lectures, BW performance groups, faculty members and renowned professional soloists and musicians. Baldwin Wallace students consider the unusual opportunity of participating, as colleagues, with world-class professionals a high point in their performing experience. The festival is evolving to include year-round events, such as Bach Haus, that explore Bach's influence on a broad spectrum of music.
FOCUS Festival of Contemporary Music
The biennial festival features the music of a contemporary composer who visits Baldwin Wallace for a week-long residency. At the conclusion of the week's rehearsals and symposia, the composer's music is performed in a series of concerts, including large ensembles and chamber groups.
fyoo zh en: new music+dance
A collaboration of BW student composers and choreographers, fyoo zh en is an artistic expression of original movement and music. It showcases student work through an annual production that is dramatic, imaginative and poignant.
PRISM
A collaborative, cabaret-style show, PRISM encompasses music, visual arts, dance, theatrics and more. This annual event offers opportunities for BW composition students to present their work.
LEARNING RESOURCES
At Baldwin Wallace, student learning experiences are enhanced by exceptional resources that include:
Riemenschneider Bach Institute
The institute houses rare items related to J.S. Bach and his circle, as well as historical reference materials, scores and a collection of classic recordings. It has one of nation's most impressive holdings of Baroque manuscripts and first editions. It attracts scholars from around the world.
Ferne Patterson Jones Memorial Music Library
A valuable campus resource, the library offers 18,000 scores, 7,000 books, and more than 10,000 sound and video recordings. Online resources to which the library subscribes include over one million tracks of streaming audio and video. Help with research is available by appointment, on a walk-in basis or through email.
ALUMNI SUCCESS
At Baldwin Wallace, you'll experience personal and professional growth in a supportive community that challenges and inspires you to succeed.
Music composition graduates can be found working as composers, professors of music and in other related careers. Many have pursued master's and doctoral degrees at some of the most prestigious schools.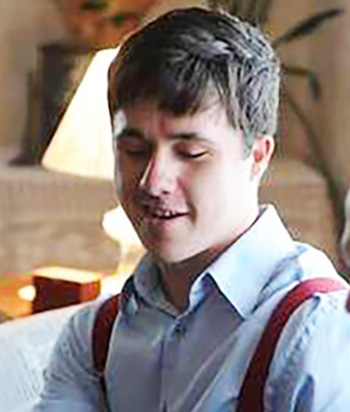 Jacob Randall Holmes '16 will be pursuing a Master of Music at Carnegie Mellon University in Pittsburgh, Pa. At BW, he worked as music history teaching assistant and studied abroad in Toledo, Spain. He is from New Concord, Ohio.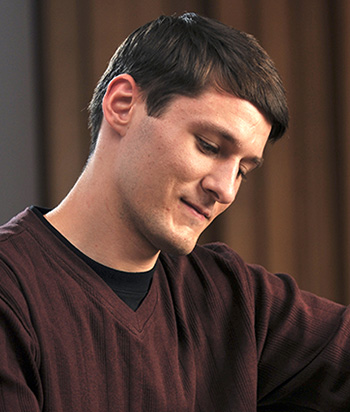 Keane Southard '09 is composer intern at Bennington College and a freelance composer and pianist. After completing his Master of Music in composition at the University of Colorado-Boulder, he did research in Brazil as a Fulbright Scholar. From Northborough, Mass., BW prepared him to conduct research and develop his talent in composition.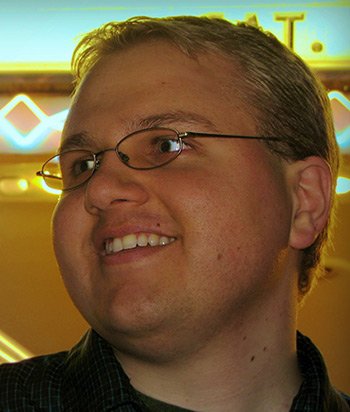 Chris Porter '06 is an Los Angeles-based composer working in the concert, film and theater music industries. He is currently the associate artistic director of The Speakeasy Society. The Columbia, Md., native was nominated for best original score in the Detroit Independent Film Festival and was a finalist for a Student Academy Award.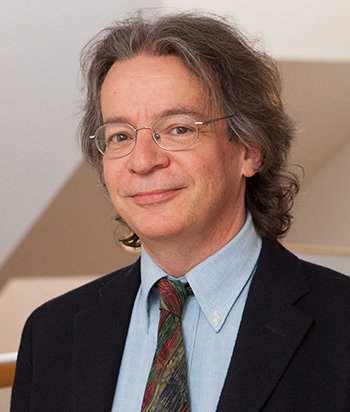 Scott Burnham '79 is currently the Scheide professor of music history at Princeton University. He received a Master of Music in composition from Yale University and a doctorate in music theory from Brandeis University. He is a published author of numerous books and articles for music journals.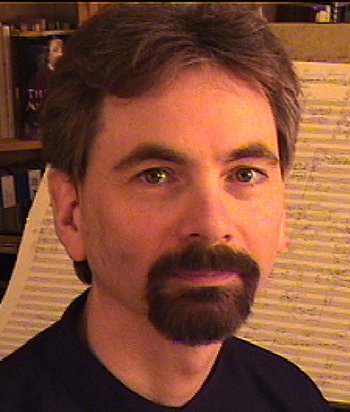 Tony Holland '79 is professor of music at Skidmore College, where he also conducts the orchestra. He received a Master of Music in composition and a Doctorate of Musical Arts from the Cleveland Institute of Music. His compositions have been performed across the United States, South America, Europe and in China.
FACULTY
Full-Time Faculty
Carolyn Borcherding
Assistant Professor of Composition
D.M.A., University of Illinois Urbana-Champaign
Clint Needham
Composer-in-Residence
Professor of Composition
D.M., Indiana University Jacobs School of Music
Adjunct Faculty
Rob Kovacs
Lecturer of Songwriting
B.M., Baldwin Wallace University Conservatory of Music