Share
OVERVIEW
The fast-growing, multi-billion dollar sports industry is an ever-changing, in-demand career field. Gain the expertise needed to excel through Baldwin Wallace's comprehensive sport management program.
Real-world focused, the major combines strong academics with impressive hands-on experiences. You'll learn to effectively plan, manage and market sporting events.
The flexible program allows you to concentrate your studies in an area of interest while gaining an overview of the profession. You'll complement your studies in sport management with a second major or minor in public relations or business.
A required internship and capstone course offer relevant experiential learning opportunities, networking and resume-enhancing benefits. Through these experiences, you can build a portfolio that showcases your work to prospective employers and graduate schools.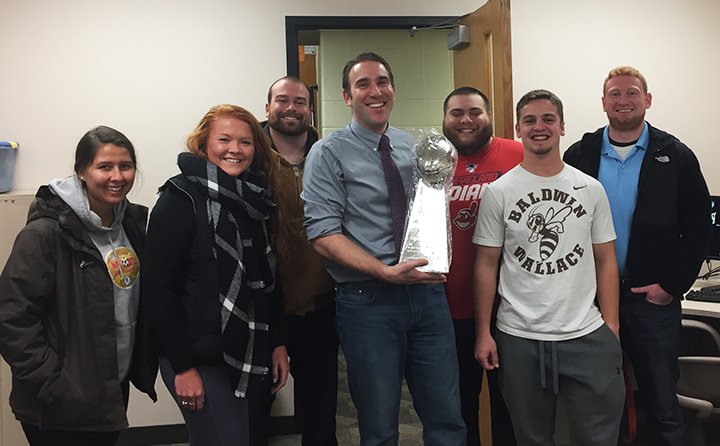 BW sport management students honor Dr. Charles Campisi with his own Vince Lombardi Trophy. Campisi annually leads groups of BW students to the Super Bowl.


CAREER OPPORTUNITIES
Sport management is a gratifying career field for individuals interested in professional and amateur sports, collegiate athletics and recreation, and youth sports. It also is aligned with organizations having a sport-related component, such as private clubs, government agencies and city recreation departments. Employment opportunities include:
Athletic administration
Marketing and promotions
Sports information director
Event management
Recreation director
Facility management
Youth sport director
Recreation programming
Follow Us on Social Media
CURRICULUM
Offered as a major, sport management is a versatile program that builds skills in critical thinking, leadership and ethical decision-making. You'll gain insights on event planning, promotion, sales, sponsorship and more.
BW faculty brings professional expertise to the classroom. You'll learn from practitioners who have real-world insights and perspectives.
The sport management major prepares students to:
Demonstrate knowledge related to contemporary theory and practice in leadership, management, organization and administration of special events and programs related to sport and/or as related to sport and recreational settings
Exhibit skills related to planning, organizing, leading and evaluating special events or programs as they may be needed by managers of sport and/or in the sport or recreational setting
Display skills including those related to marketing and promotion, budgeting, legal issues, governance, media relations and ethical considerations
STUDENT EXPERIENCES
Student success is a top priority. Small class sizes, individual attention and faculty mentoring are an integral part of BW's sport management program.
Experiential learning bridges classroom study with real-world opportunities. You can enhance your studies through internships, co-curricular activities and other learning opportunities that include:
STUDENT CLUBS & ORGANIZATIONS
Sport Management Club
A vibrant student-led organization, the Sport Management Club sponsors educational programs, guest speakers and social activities. The club also is active with community and campus outreach programs.
Real-World Experience at Super Bowl
For the past seven years, BW students have spent a week on-location providing support for events at the Super Bowl.
The Guys in the Cheap Seats
The Guys in the Cheap Seats is a podcast hosted and produced by BW faculty and students where they interview sport business professionals and get insight into their careers and experiences.
ALUMNI SUCCESS
Baldwin Wallace has long championed the success of its students. Evidence of this can be seen in the extraordinary achievements of its alumni spread throughout the United States and the world.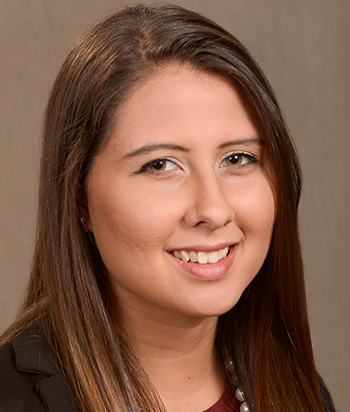 Julianna Rubin '17 is the assistant director of operations for Steinberg Sports & Entertainment in Newport Beach, Calif. At BW, she interned with ESPN, US Soccer Federation and Greater Cleveland Sports Commission and worked three consecutive Super Bowls. She is currently JD candidate at University of Miami School of Law.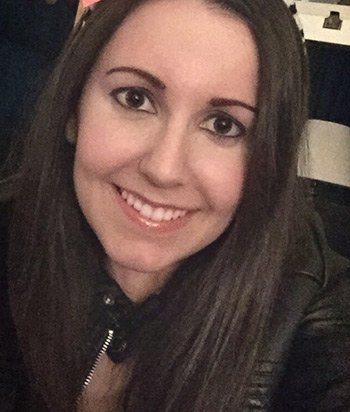 Chelsea Kertes '13 is the convention and event experience coordinator at Destination Cleveland. She is pursuing a master's in sport management at Tiffin University. Chelsea is from Fairview Park, Ohio.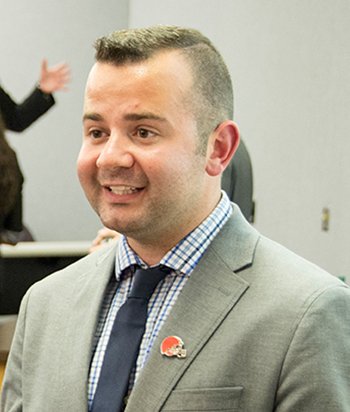 Corey Kinder '12 is the manager of fan experience and special events for the Cleveland Browns. Internships and a global sport industry trip to Europe enabled him to explore a variety of sectors in the field before identifying an interest in fan experience. Corey is from Cleveland.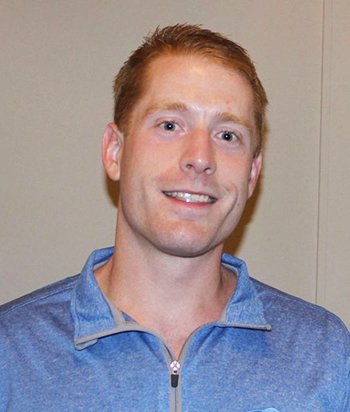 Brian Hill '11 is the west coast area scout with the Los Angeles Rams. While a student at BW, he interned with the Cleveland Browns, gaining experience with scouting and operations that led to internships with two other NFL teams, and ultimately to his current role with the Rams. Brian is from Ashland, Ohio.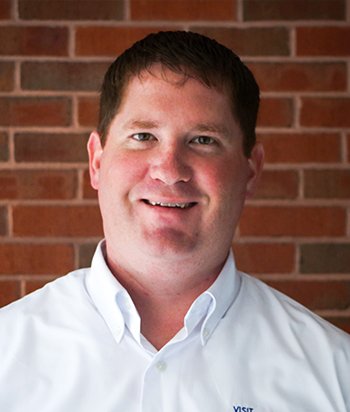 Robert Wells '03 is the director of the Savannah Sports Council in Georgia. During his tenure as the director of the Sarasota County Sports Commission, the team was named Best Sports Commission in America. Originally from Ashland, Ohio, Robert is a United States Coast Guard veteran.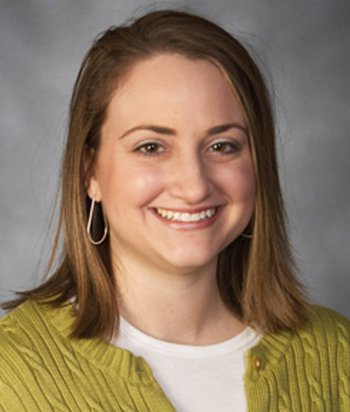 Penny Forster '01 is the manager of corporate partnerships and premium hospitality for the Cleveland Guardians. Mentoring relationships with BW professors led to lasting professional connections that have benefited her throughout her career. She is from Marion, Ohio.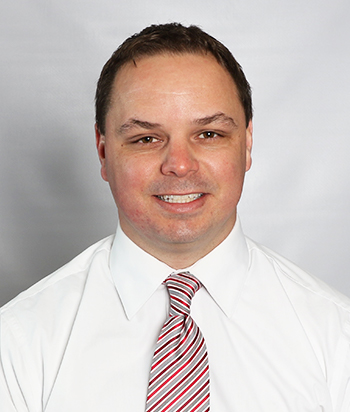 Neil Stein '01 is the general manager of the Lake County Captains in Eastlake, Ohio. From New Philadelphia, Ohio, he worked with the Toledo Mud Hens before joining the Captains in 2008 as assistant general manager. He oversees sponsorships and several nationally recognized promotions for the Class A affiliate of the Cleveland Guardians.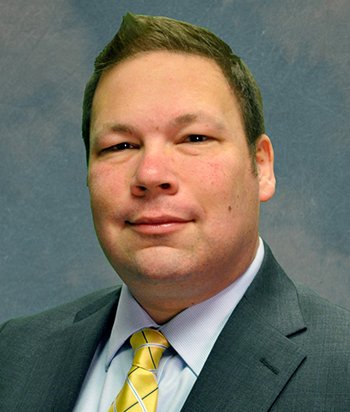 Frank Kay '96 is the director of communications and marketing at the Charlotte Sports Foundation in N.C. He has been the director of media relations for the Belk Bowl since the game's inception in 2002. Working as a student assistant in the BW sports information office honed his skills, preparing him for a successful career.
FACULTY
Full-Time Faculty
Charles Campisi
Chair, Marketing, Sport and Hospitality Management
Associate Professor
Ph.D., University of Minnesota
Xudong Chen
Professor
Ph.D., Tulane University
Tony Dick
Assistant Professor
M.A.Ed., Baldwin Wallace University
Andi Lyons
Associate Professor
Ph.D., Florida State University
Nicole Meadows
Assistant Professor
MBA, West Virginia University
Dale Sheptak
Associate Dean, Graduate Business Programs
Professor
D.S.Sc., University of Leicester
Adjunct Faculty
Tyler Jones
Lecturer
M.S., Eastern Michigan University
Alec Palmer
Lecturer
MBA, Baldwin Wallace University
Ryan M. Robbins
Lecturer
MBA, Baldwin Wallace University
Richard Volante
Lecturer
J.D., Cleveland-Marshall College of Law