Sport management grad enjoys 'fan-fare' of his career
Baldwin Wallace sport management alumnus Corey Kinder '12 is moving down the field and up in the ranks as he continues his work with the Cleveland Browns.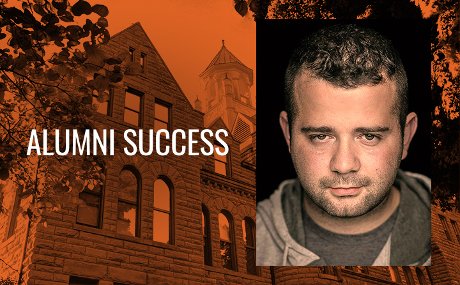 Kinder kicked off his career as the coordinator of fan experience over five years ago, eventually taking over as the manager of fan experience and special events. His responsibilities include overseeing all the on-the-field entertainment, such as the national anthem performers, Color Guard, pyrotechnics and more, and any live events open to the public, including Training Camp, draft parties, Fan Fest and the team's annual trip to Columbus.
"Everything the department does is with a fan-first mentality and providing the best in-game experience for the fans," noted Kinder. "We can't control the product on the field, but we can control the impact we make on our fans."
Cavs Once-in-a-Lifetime Experience
While most Clevelanders remember June 19, 2016, as the day the Cleveland Cavaliers ended the 52-year championship drought by knocking off the Golden State Warriors in Game 7 of the NBA Finals, the hours and days following the victory are what Kinder remembers most.
Kinder, who received an NBA championship ring, was working as a promotional team member with the Cavs at the time. He was tapped to assist in planning the Cavs championship parade in under 30 hours, start to finish. One of his more unusual tasks was to find 200 bales of hay at 11 p.m. the night before the parade.
"It was easily one of my top five favorite moments in my sport business career," Kinder stated. "It was one of those times when you step back and tell yourself to enjoy this moment."
Exploring the Field
As an undergraduate student, Kinder said he had numerous opportunities to explore different sectors of the industry. He was a member of Baldwin Wallace's Sport Management Club, worked as a promotional team member for the Cleveland Cavaliers and Cleveland Indians, and went on the Global Sport Industry trip to England and Ireland. He also cited the value of having BW faculty who are practitioners in the sports realm and are hands-on in preparing students for success.