Share
OVERVIEW
Research. Development. Promotion. Sales. The vibrant and engaging world of marketing offers a dynamic, diverse career path that puts you at the forefront of today's business opportunities.
Real-world focused, BW's marketing major is comprehensive and versatile. It offers a strong foundation in financial, business and management practices along with focused areas of study-supply chain, consumer behavior, sales, brand management, advertising, digital marketing, social media marketing and more.
Well-respected among professionals, BW's business program prepares you for success. Faculty members are scholars and practitioners. You'll learn from professors with decades of corporate, government and nonprofit experience who share insights that are diverse and career relevant.
BW's proximity to Cleveland puts you within easy access to impressive networking, internship and job shadowing connections at corporations, government and nonprofit agencies, advertising and media organizations and more.
CAREER OPPORTUNITIES
Market analyst
Account management
Advertising executive
Marketing manager
Market researcher
Media buyer
Digital marketing manager
Product developer
Sales manager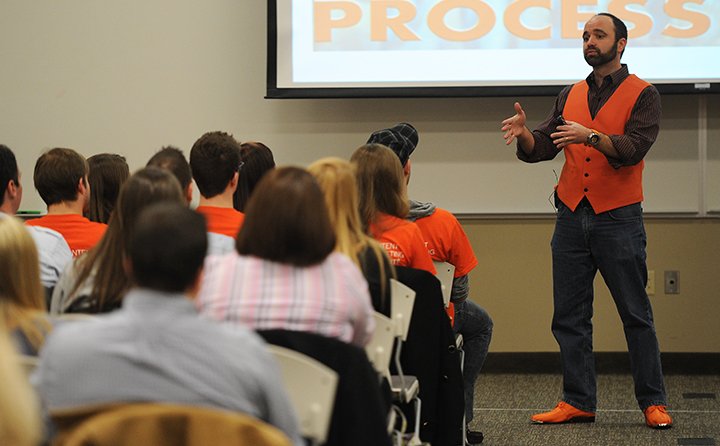 CURRICULUM
Offered as a major and minor, the marketing program provides a comprehensive, integrative approach to topics like consumer analysis, market research, communication and strategic planning. Students can apply these marketing insights to the development of marketing plans, case studies and actual marketing strategies.
The marketing major prepares students to:
Recall business terms, concepts, and principles and effectively communicate these, through both oral and written means, using the language of business
Utilize critical thinking skills to analyze information and produce improved business decisions and generate effective recommendations for better course of action or opportunity for improvement
Demonstrate relevant application of business knowledge
Exhibit high standards of ethical awareness and conduct and recognize ethical issues businesses/people face in today's world
Demonstrate an in-depth understanding of the content areas and tools necessary for a marketing professional
Analyze marketing decisions using tools, techniques, and theory commonly used by marketing professionals
STUDENT EXPERIENCES
Our world-class faculty will help you tailor your educational experience to your personal and professional goals. Small class sizes and an 11:1 student-to-faculty ratio offer exceptional mentoring opportunities with BW professors.
Experiential learning bridges classroom study with real-world opportunities. You can enhance your studies through internships, fellowships, study abroad and a variety of co-curricular and other learning opportunities.
Digital Marketing Center (DMC)
A hybrid between a class and an internship, BW's Digital Marketing Center is a student-run, experience-driven agency offering digital marketing expertise to local businesses. Students work with small businesses to develop effective, research-based inbound marketing strategy including website design, social media strategy, targeted digital content, automated email marketing plan and a marketing playbook. In addition to gaining portfolio-building, real-world experience and networking opportunities, students can earn certifications from digital marketing applications like Hubspot and Hootsuite. City of Berea grant funding is available.
PR FOR NONPROFITS
This annual networking event for public relations majors and marketing majors introduces students to possible careers in nonprofit public relations, marketing and development. Professionals spend an evening sharing their careers and job roles and responsibilities with interested students. Students can network to learn more about nonprofits, as well as seek internships and jobs.
Sales Club
Through a dynamic lecture series, workshops and mentoring, the Sales Club prepares students for the workforce. Students learn tactical, persuasive skills and are presented with opportunities to network with industry professionals. These experiences provide a competitive advantage as students enter the job market.
View all business student organizations and experiential learning programs.
ALUMNI SUCCESS
Baldwin Wallace has long championed the success of its students. Evidence of this can be seen in the extraordinary achievements of its alumni spread throughout the United States and the world.
Eighty-six percent of BW marketing graduates from the class of 2017 reported being in rewarding jobs or in graduate school within six months of graduation.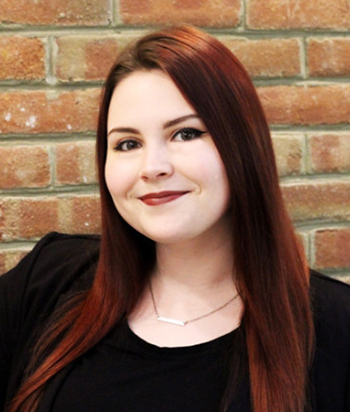 Bri Curran '19 is account coordinator at SyncShow in Cleveland. She completed internships in business development at Majestic Steel and demand generation at Kuno Creative. Bri was also an account executive with the Digital Marketing Center and a marketing fellow for the BusinessWorks Virtual Co-Op, and took on freelance projects.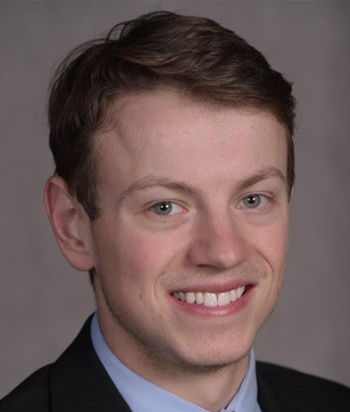 Matthew Harris '19 owns Blitz Studios, a Cleveland-based video production company that he launched before graduating. He was a marketing fellow for the BusinessWorks Virtual Co-Op and a junior consultant at the Center for Innovation & Growth. A tennis champ, he was a three-time Academic All-Ohio Athletic Conference selection.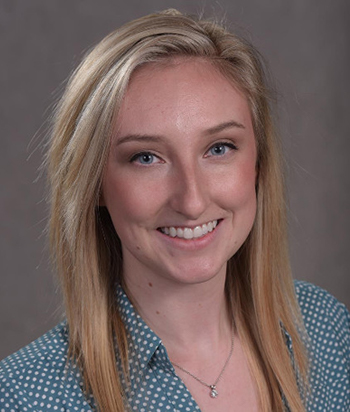 Hannah McIntire '18 is digital marketing specialist at Pukka, Inc., a leading supplier of custom headwear to specialty retail brands. Hannah supports business goals through digital tactics, a skill set she honed through freelance business blogging, the Digital Marketing Center and internships. She is from Toledo, Ohio.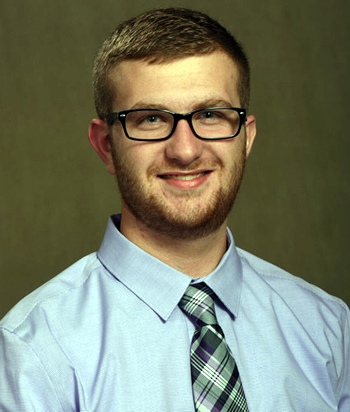 Tyler Cendroski '17 is paid media manager at the marketing agency Hey Now! Media. His work with the Digital Marketing Center, various internship experiences in search engine marketing and social media, as well as his certifications in Google Analytics and Google AdWords, prepared him for this role. Tyler is from Strongsville, Ohio.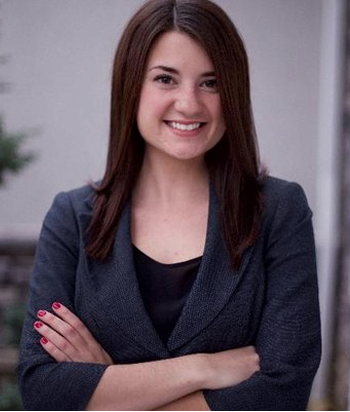 Tessa Louche '17 is account manager with Upshot, a brand engagement agency in Chicago. Tessa balanced leadership positions with the Digital Marketing Center, Enactus and other student initiatives with impressive internships at Unilever, Razorfish and Kuno Creative. Tessa is from Parma, Ohio.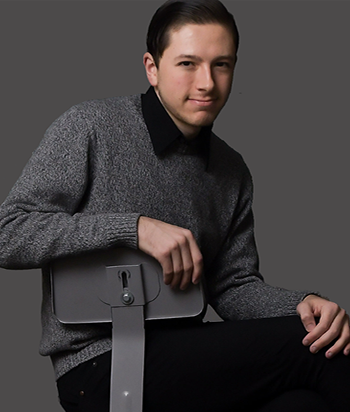 Logan Foster '17 is social media coordinator for AKA NYC, an entertainment advertising agency in New York. Integrated class work, internships and his passion for the arts helped Logan find his niche job creating and managing campaigns for Broadway, Off-Broadway and arts accounts. Logan is from East Palestine, Ohio.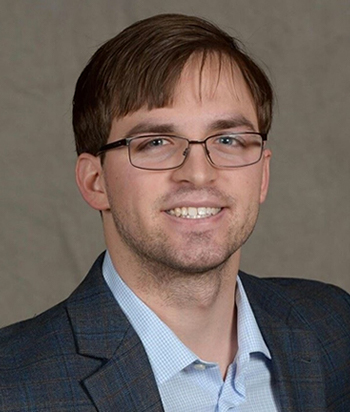 Jake Rakich '17 is football recruiting coordinator for Urbana University. He completed a double major in marketing and management alongside internships with ESPN Cleveland, the Digital Marketing Center and USA Football. Jake is certified in Inbound Marketing and Hootsuite, and is originally from Powell, Ohio.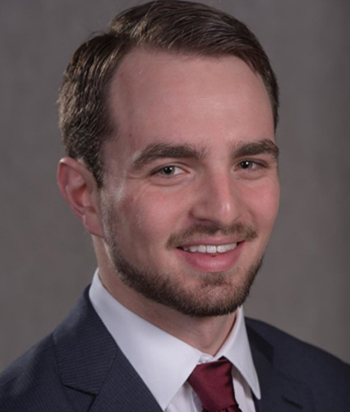 Shane Rakich '17 MBA '18 is business development associate with The MetroHealth System in Cleveland. Shane balanced a double major in marketing and management with BW athletics and an executive position with the Digital Marketing Center prior to successfully completing the One-Year MBA program. He is from Powell, Ohio.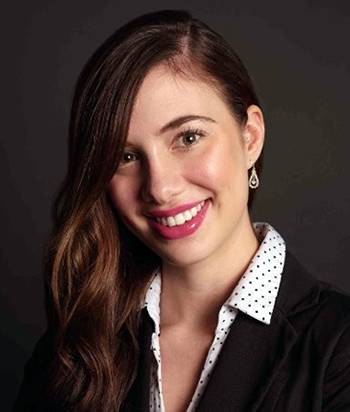 Allison Thompson '17 is content marketing specialist at SyncShow, an online marketing and sales agency in Rocky River. Hands-on learning with the Digital Marketing Center and internships with Proximity Marketing and Milano Monuments prepared Allison to manage a variety of business challenges. She is from LaGrange, Ohio.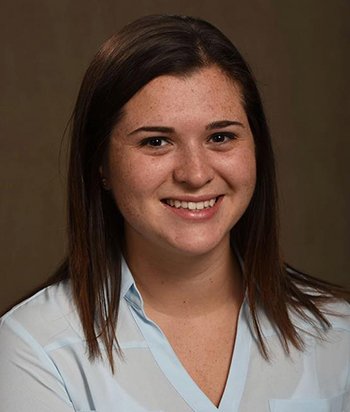 Elizabeth Scozzaro '16 is digital marketing support specialist at Medical Service Company in Cleveland. The Digital Marketing Center helped Elizabeth find her career working with the creative and analytical aspects of e-commerce and social media for the fast-paced and ever-evolving healthcare industry. Her hometown is Wadsworth, Ohio.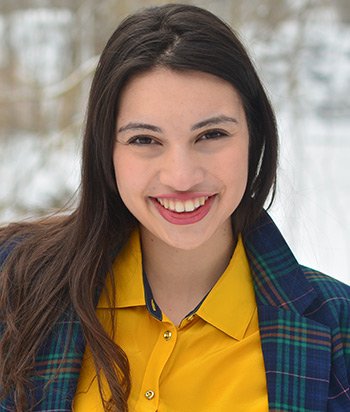 Chelsea Glosser '15 is social media associate editor at SSPR in Chicago. Internships, class projects and the Digital Marketing Center enabled her to develop skills in social media marketing and build an impressive personal portfolio that helped her land a position upon graduation. Chelsea is from Beachwood, Ohio.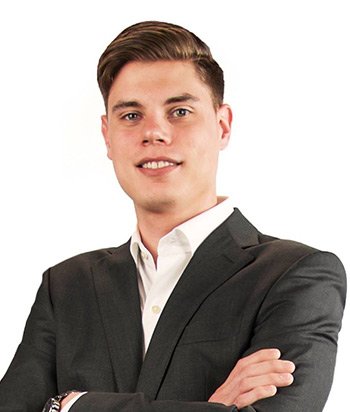 Zach Simmonds '14 is client services manager for Hiring Optics, a startup specializing in talent acquisition and employer branding. At BW, Zach was intern and fellow at BW's Center for Innovation & Growth and developed a professional network that connected him to Hiring Optics. Zach is from Pittsburgh.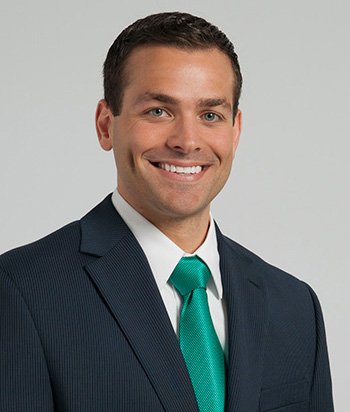 Matthew Diamond '11 is finance manager at the Cleveland Clinic. Matthew joined the Cleveland Clinic through its finance fellowship program after learning about the program from BW career services staff. He is currently an MBA candidate at John Carroll University. Matthew is from Ashtabula, Ohio.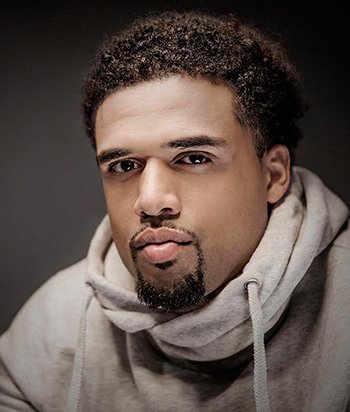 Steven Caple Jr. '10 is a writer, director and producer based in Los Angeles. His feature film "The Land" screened at the Sundance Film Festival and Milwaukee Film Festival. The Cleveland native is writing a miniseries for HBO that will be produced by Jay Z and Will Smith.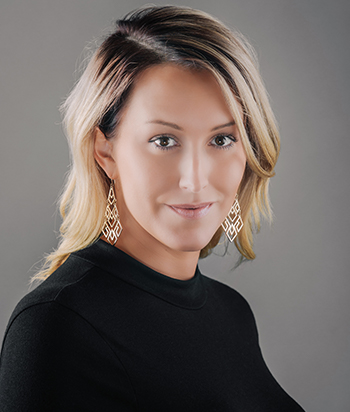 Megan Duniec '07 is president and chief executive officer at Chief Marketing Consultant, LLC, located in Brunswick, Ohio. She provides strategic direction for brand marketing and advertising for client accounts nationwide. Megan is from Oak Harbor, Ohio.
FACULTY
FULL-TIME FACULTY
Charles Campisi
Chair, Marketing, Sport and Hospitality Management
Associate Professor
Ph.D., University of Minnesota

Tim Marshall
Assistant Professor
Director, Digital Marketing Center
M.S., Eastern Michigan University
Lori Radulovich
Associate Dean, Undergraduate Business Programs
Professor
DBA, Cleveland State University
Michael Weidokal
Executive-in-Residence, International Business
MBA, University of South Carolina and the University of Vienna
Robert Young
Professor
DBA, Cleveland State University