Share
OVERVIEW
A rewarding career, sustainability offers outstanding opportunities for applying visionary and strategic thinking to helping organizations gain favorable outcomes through sustainable practices.
Baldwin Wallace's major in sustainability is a comprehensive, versatile program offering four tracks of study ­– business, humanities and social sciences, quantitative analysis and natural science.
It combines theoretical study with practical experiences. You'll gain the knowledge to help organizations implement sustainable processes that respect the environment, enhance public policy and increase their profits.
Small class sizes, individual attention and faculty mentoring are at the core of the program.
Current topics bring relevance to your studies and foster multi-dimensional perspectives for understanding ways an organization can reduce its environmental footprint, develop sustainable products and services, measure and analyze data, achieve transparency and be accountable to stakeholders.
A required internship provides practical experience in working with an organization engaged in sustainability. You'll benefit from mentoring and networking opportunities with experts in the field.
Also integral to your studies is an interdisciplinary capstone course that engages you in a team-based investigative study with a real-world sustainability issue.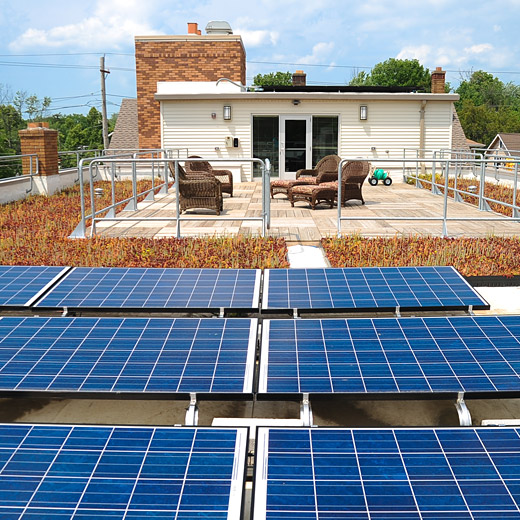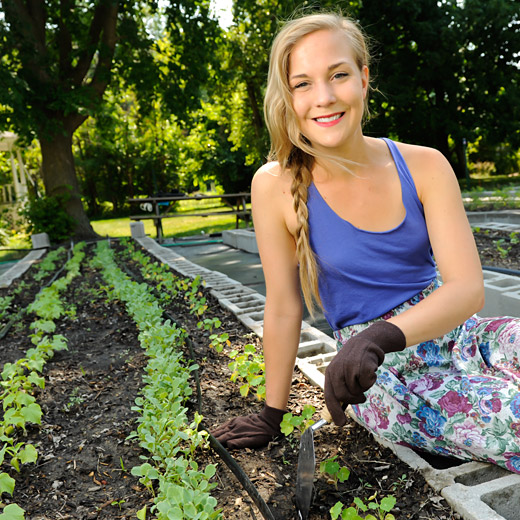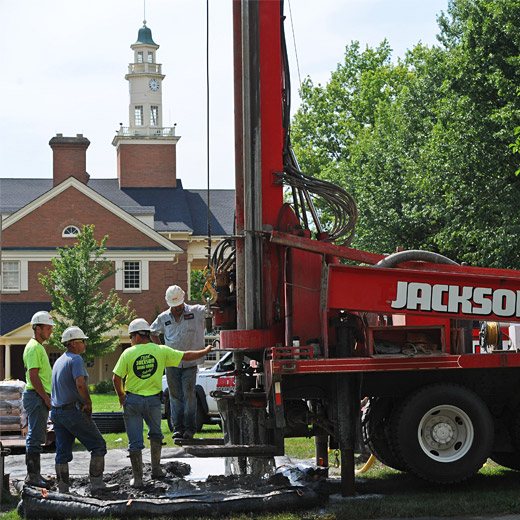 CAREER OPPORTUNITIES
BW's sustainability program offers outstanding preparation for immediate workplace application as well as graduate school studies in law and other fields. Opportunities include:
Corporate or municipal sustainability officer
Nonprofit environmental work
Testing, marketing and sales of green products
Environmental consulting and analysis
Attorney
OHIO'S FIRST UNDERGRADUATE SUSTAINABILITY MAJOR
Baldwin Wallace launched Ohio's first undergraduate major in sustainability in 2008. The programs give students the insights and skills to assume leadership roles in researching and implementing innovative programs and protocols that respect the environment, enhance public policy and increase profits.
CAMPUS COMMITTED TO SUSTAINABILITY
Baldwin Wallace is dedicated to sustainability. It has two solar arrays, wind turbine, innovative recycling efforts and a sustainable living-learning community. BW has five geothermal fields – including the first for a college residence hall – that heat and cool campus buildings. Two buildings are LEED certified. BW has been designated a Tree Campus USA® by the Arbor Day Foundation. The campus is home to more than 1,500 trees, most native of to Northeast Ohio, and Fullmer Arboretum. Students can get involved in the campus sustainability committee, a group that encourages environmentally responsible practices like composting food service waste and the use of green cleaning products.
CURRICULUM
The sustainability major offers four tracks of study for students seeking a bachelor's degree:
The sustainability major prepares students to:
Demonstrate understanding of interaction between natural and social systems
Demonstrate the ability to identify characteristics of sustainable societies and impediments to their development or preservation
Demonstrate an understanding of ethical issues and considerations related to sustainability
Demonstrate ability to evaluate sustainability issues using systems thinking and multi-disciplinary perspectives
Demonstrate the ability to interpret data relevant to sustainability
Minor and Certificate Program
Sustainability is also offered as a minor and certificate program.
STUDENT EXPERIENCES
Experiential learning bridges classroom study with real-world opportunities. You can enhance your studies through internships, co-curricular activities and other learning opportunities that include:
INTERNSHIPS
BW's 20-minute proximity to Cleveland puts you within easy access to corporations, government agencies, nonprofit organizations and more.
INDEPENDENT STUDY
Independent study offers students enrichment opportunities beyond the classroom for individualized and advanced study. Students work one-on-one with a faculty member.
RESEARCH
Ongoing opportunities are available to do research alongside a faculty member or independently.
STEM SCHOLARS
Rigorous course studies combined with outstanding hands-on learning opportunities, mentoring and peer support make BW STEM Scholars exceptional and transformative for students. Entry into this program is by application only.
STUDENT CLUBS & ORGANIZATIONS
Personally and professionally rewarding, student organizations and activities foster skills in leadership and teamwork.
One student-led organization is Farmer Jackets, which provides a vibrant hands-on learning experience for students. Developed in conjunction with farmers and experts in green practices, the group sponsors a community garden through which it educates the campus and surrounding community on the importance of composting, sustainable initiatives and local food.
Students for Environmental Awareness is another organization where members work on sustainability events on and off campus.
PROFESSIONAL LEARNING EXPERIENCES
Engaged learning is a key part of your sustainability studies. There are numerous opportunities for you to be immersed in real-world experiences with professionals across Northeast Ohio.
The Institute for Sustainable Business Practice is a Baldwin Wallace resource center offering consulting services for businesses, peer-to-peer sharing for business managers and educational programs.
A vibrant part of the Institute is the Sustainability Clinic, a business outreach program that assists regional organizations and entrepreneurs in integrating sustainable business practices into their operations.
Through the clinic, you can work alongside faculty in a consultant role helping companies make positive impacts on the social, environmental and economic aspects of their organizations.
Also beneficial to your career preparation is BW's professional network of sustainability resource people. The network consists of leading local professionals whose work and organizations are devoted to the sustainability movement. Among the organizations represented are BP America, Cuyahoga County Planning Commission, Cleveland Clinic, Sherwin-Williams, City of Cleveland and Lube Stop.
View all business student organizations and experiential learning programs.
ALUMNI SUCCESS
Baldwin Wallace has long championed the success of its students. Evidence of this can be seen in the extraordinary achievements of its alumni spread throughout the United States and the world.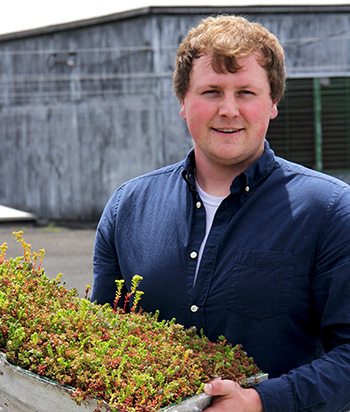 Patrick Hoffman '13 is president of Rooftop Green, a Dan T. Moore Company affiliate in Cleveland. The company developed a green roof tray system that allows customers to grow sedums and native grasses on their roofs. The professional network the Wooster, Ohio, native developed at BW has been instrumental to his success.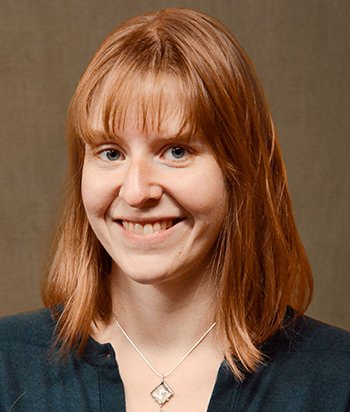 Emily Bryant '10 is sustainability manager at the Philadelphia Zoo. Her sustainable art is currently exhibited at Art.Science.Gallery. in Austin, Texas and has been featured in The STEAM Journal. From Rocky River, Ohio, she majored in sustainability and studio art. Internships and expert mentors supported her professional growth.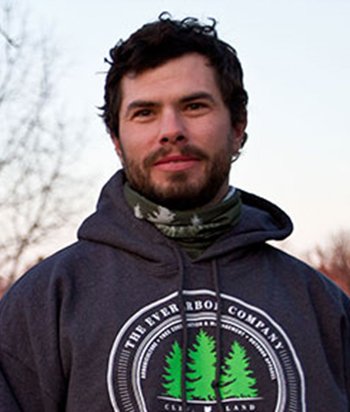 Derek Skapes '06 is owner of Everarbor, an outdoor lifestyle company specializing in apparel, landscaping, arboriculture, wildlife solutions and Everbrew, a soil additive made from local brewery and coffee shop waste. From Lakewood, Ohio, he is also wildlife research technician and forestry technician with Cleveland Metroparks.
Full-Time Faculty
Lori Long
Chair, Management & Entrepreneurship
Professor
Ph.D., Kent State University
Jill Stephens Fleisher
Professor of Sociology
Ph.D., Purdue University
David Krueger
Professor
Ph.D., University of Chicago
Franklin Lebo
Assistant Professor of Sustainability
Ph.D., Kent State University
J.D., University of California, Hastings College of the Law
Faculty Advisory Council
Cassandra August
Associate Professor, Health Physical Education and Sport Sciences
M.S., Kent State University
Rachel Boaz
Assistant Professor of History
Ph.D. in History, Kent State University
Kelly Coble
Professor of Philosophy
Ph.D. in Philosophy, DePaul University
Kathryn Flinn
Associate Professor of Biology
Ph.D., Cornell University
Lisa Ponton
Associate Professor of Chemistry
Ph.D. in Analytical Chemistry, Iowa State University
Kay Strong
Professor of Economics
Ph.D., Southern Illinois University