Share
OVERVIEW
Help create a more sustainable future for our planet and its people. Gain the skills to assist organizations and communities in achieving success through Triple Bottom Line thinking and operations.
Baldwin Wallace's sustainability major is a comprehensive program offering four concentrations — business, policy and ethics, quantitative science, and science — that enable you to customize your coursework to align with personal and professional interests.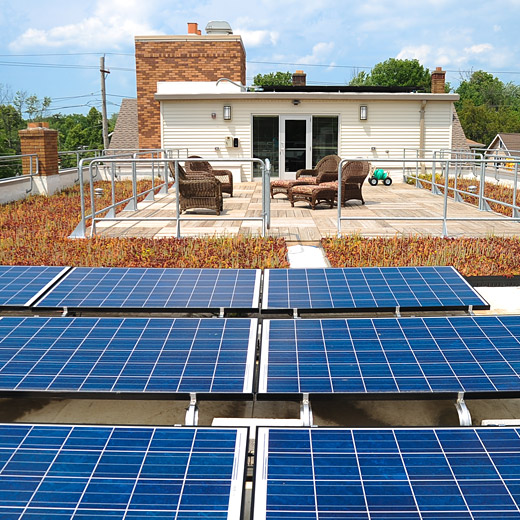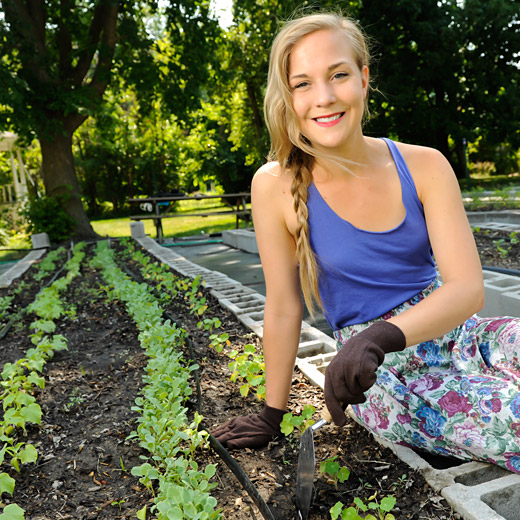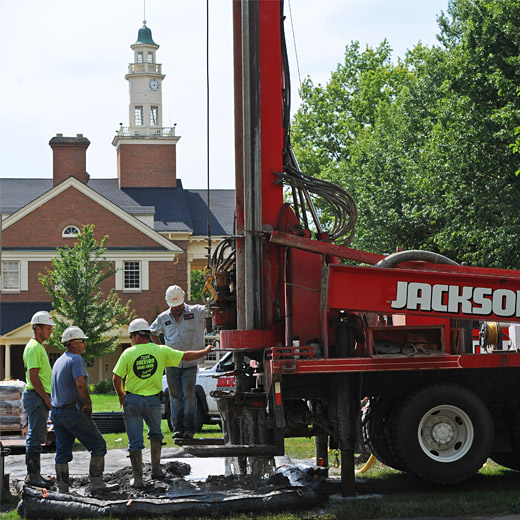 Sustainability Major Based on Elite Global Standard
As a Silver STARS*-rated AASHE** member institution, BW teaches students in the sustainability major in the problem-solving methodology of Triple Bottom Line thinking — people, planet and prosperity. This approach employs a transdisciplinary cost-benefit assessment, lifecycle analysis and nested systems mode of evaluating the environmental, social and economic consequences of the choices people make individually and collectively to achieve the greatest benefit at the least cost to future generations.
*Sustainability Tracking Assessment Rating System
**Association for the Advancement of Sustainability in Higher Education
Comparing Sustainability, Environmental Science
Sustainability focuses on developing solutions that enable communities and organizations to be socially responsible, environmentally friendly and economically savvy innovators. Environmental science focuses on the application of biological, chemical and physical principles to the study of the physical environment and the solution of environmental problems.
CURRICULUM
Baldwin Wallace's sustainability program provides a direct pathway to a rewarding career. Sustainability majors may choose one of four concentrations:
Business – broad-based business coursework – including options in management, marketing, entrepreneurship, finance and communications – provides the knowledge and skills for developing business plans and strategies for wide range of organizations.
Policy and ethics – an interdisciplinary focus – spanning economics, politics and sociology – offers a global understanding of sustainability that is ideal for graduate studies in policy or ethics, or for work in a nonprofit or government sector.
Quantitative science – a calculus-focused concentration offering excellent preparation for careers involving mathematical modeling, renewable energy, and data analysis.
Science – a deep immersion into biology and other sciences provides a strong foundation for careers and graduate studies that require higher levels of knowledge and literacy in the sciences.
All four concentrations in the sustainability degree program begin with similar foundational coursework and interdisciplinary options. Upper-level coursework is geared towards deepening the knowledge base of students in each of the four concentrations in preparation for a career.
In your junior year, you will put your inventiveness to work proposing bioinspired and biomimetic products via a biomimicry course that teams you with engineering and business students.
Senior year includes a capstone course that will provide you with a team-based learning experience working on projects emphasizing the practical application of sustainability methods.
View the University Catalog for course descriptions, requirements for the major and additional information.
What You'll Learn
BW's sustainability major prepares students to:
Develop sustainable solutions through a holistic approach that focuses on environmental justice and corporate social responsibility.
Effectively use tools for calculating an environmental footprint and projecting the impact of sustainable initiatives.
Understand the challenges and opportunities that arise from contemporary sustainability issues and address them through strategic planning and decision-making to improve an organization's environmental impact while supporting bottom-line efficiencies and profitability.
Build professional competencies through the assessment and redress of real-world sustainability issues like air quality, food waste and insecurity, energy consumption and resource depletion through a transdisciplinary approach.
Additional Sustainability Programs
In addition to BW's major in sustainability, there are other programs that can enhance your studies.
If you have a strong interest in the sciences, double majoring in sustainability and environmental science allows you to complete various BW Core requirements in the sustainability major along with shared science coursework.

BW's sustainability in engineering minor aligns with ABET's (Accreditation Board of Engineering and Technology) foundational Criteria for Accrediting Engineering Programs that incorporate sustainability into design thinking along with multidisciplinary systems thinking in addressing complex challenges of the 21st century.
Sustainability minor and certificate program.
STUDENT EXPERIENCES
Experiential learning bridges classroom study with real-world opportunities. You can enhance your studies through internships, co-curricular activities and other learning opportunities that include:
INTERNSHIPS
BW's 20-minute proximity to Cleveland puts you within easy access to corporations, government agencies, nonprofit organizations and more.
INDEPENDENT STUDY
Independent study offers students enrichment opportunities beyond the classroom for individualized and advanced study. Students work one-on-one with a faculty member.
RESEARCH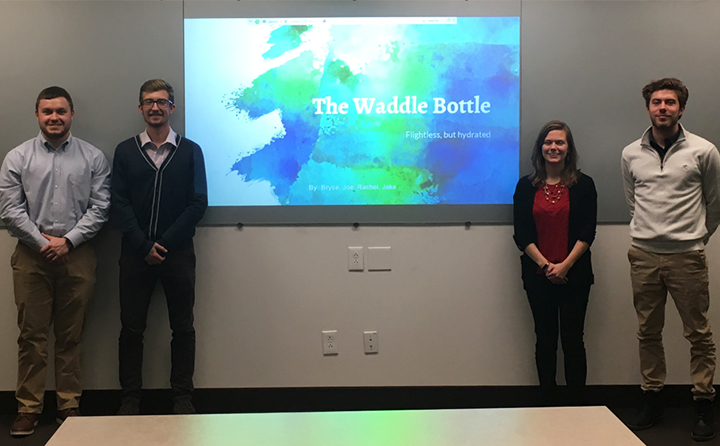 Real-world applications of sustainability research abound. Students can research a variety of sustainability topics, independently or alongside a faculty member.
Northeast Ohio is the global hub of biomimetic activity. Through BW's partnership with Great Lakes Biomimicry, sustainability students can work with a leading biomimetic nonprofit assisting businesses in rethinking product design and organizational structures to reflect natural principals. 
STUDENT CLUBS & ORGANIZATIONS
Biomimicry Club members test their creativity, build team skills and compete for cash prizes. Every fall semester, members compete in the Start Something BW competition, with a top prize of $300. In the spring, students compete for a first-round top prize of $1,000 and second-round regional top prize of $5,000, in the IdeaLabs competition hosted by LaunchNet. 
Student Tended Natural Garden (STNG) sponsors a community garden through which it educates the campus and surrounding community about the importance of composting, sustainable initiatives and local food. The group was developed in conjunction with farmers and experts in green practices. 
Students for Environmental Awareness members work on sustainability events on and off campus, including initiatives like Ban the Bag and Sustainable Foodstops. The impact of the club can be seen across the BW campus, including in the EZH20 water stations, which have taken hundreds of thousands of plastic bottles out of circulation.
PROFESSIONAL LEARNING EXPERIENCES
Engaged learning is a key part of your sustainability studies. There are numerous opportunities for you to be immersed in real-world experiences with professionals across Northeast Ohio.
The Institute for Sustainable Business Practice is a Baldwin Wallace resource center offering consulting services for businesses, peer-to-peer sharing for business managers and educational programs.
A vibrant part of the Institute is the Sustainability Clinic, a business outreach program that assists regional organizations and entrepreneurs in integrating sustainable business practices into their operations.
Through the clinic, you can work alongside faculty in a consultant role helping companies make positive impacts on the social, environmental and economic aspects of their organizations.
Also beneficial to your career preparation is BW's professional network of sustainability resource people. The network consists of leading local professionals whose work and organizations are devoted to the sustainability movement. Among the organizations represented are BP America, Cuyahoga County Planning Commission, Cleveland Clinic, Sherwin-Williams, City of Cleveland and Lube Stop.
View all business student organizations and experiential learning programs.
ALUMNI SUCCESS
Baldwin Wallace has long championed the success of its students. Evidence of this can be seen in the extraordinary achievements of its alumni spread throughout the United States and the world.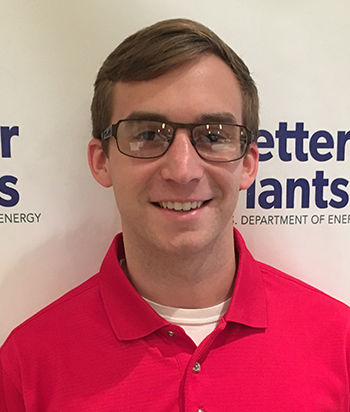 Nathan Onchuck '16 is the energy and sustainability manager at Ozinga Ready Mix. He led the implementation of a company-wide utility tracking system, manages energy procurement and works with personnel to minimize energy waste. He leads Ozinga's involvement with the Energy Star and Better Plants programs.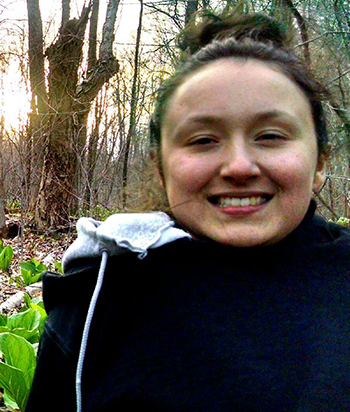 Anna Giordano '15 is GIS analyst at EnviroScience, Inc, a company in Stow, Ohio, that specializes in ecological consulting, ecological restoration, marine services and biomonitoring. She was previously employed at the Northeast Ohio Regional Sewer District, where she assisted with the Regional Stormwater Management Program.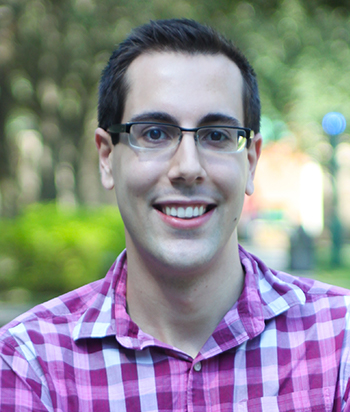 Richard Bargielski '14 is pursuing a doctorate in applied environmental anthropology at the University of South Florida, where he teaches anthropology and honors courses. His dissertation investigates the cultural legacy and human health impacts of the Fields Brook Superfund Site in Ashtabula, Ohio.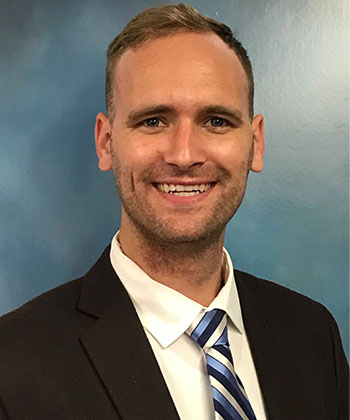 Eric Sokol '14 is an assistant public involvement specialist and project manager at Burns & McDonnell, a global engineering, architecture and construction firm. A certified Envision Sustainability Professional, he supports clients in strategic stakeholder communications, real estate acquisition, right-of-way encroachment management, environmental permitting and project management.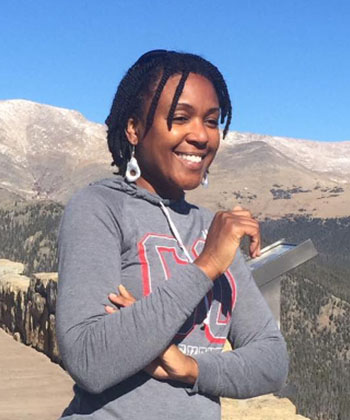 Ebony Hood '13 is cofounder of Syatt, where she leads the U Matter Institute, a youth participatory action research program that culminates with an abroad experience that focuses on sustainable efforts across the environment, government, and ethnic contributions of selected countries. She's also a community relations specialist with the Northeast Ohio Regional Sewer District.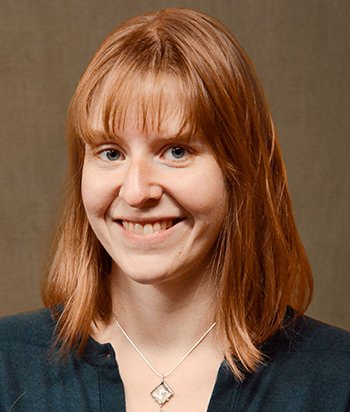 Emily (Bryant) Katzin '10 is project manager of the Office for a Healthy Environment with the Cleveland Clinic. She was previously sustainability manager at the Philadelphia Zoo. Her sustainable art is currently exhibited at Art.Science.Gallery. in Austin, Texas, and has been featured in The STEAM Journal. Emily is from Rocky River, Ohio.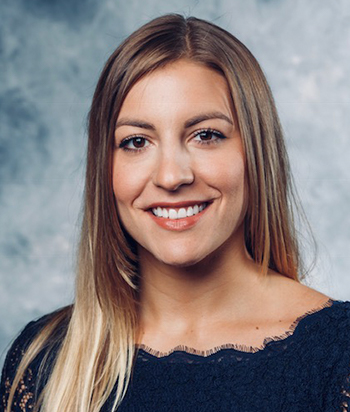 Erika Meschkat '10 is senior sustainability analyst at the J.M. Smucker Company. In her previous position as sustainability manager for the City of Cleveland, Mayor's Office of Sustainability, she helped lead the 2018 update of the Cleveland Climate Action Plan and the development of the city's Climate Action Plan Racial Equity Tool.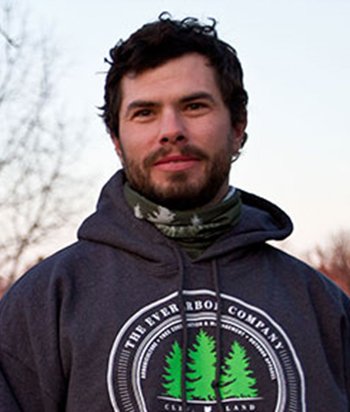 Derek Skapes '06 is owner of Everarbor, an outdoor lifestyle company specializing in apparel, landscaping, arboriculture, wildlife solutions and Everbrew, a soil additive made from local brewery and coffee shop waste. From Lakewood, Ohio, he is also wildlife research technician and forestry technician with Cleveland Metroparks.
Full-Time Faculty
David Krueger
Co-Director, Sustainability Program
Professor
Ph.D., University of Chicago
Franklin Lebo
Co-Director, Sustainability Program
Assistant Professor of Sustainability
Ph.D., Kent State University
J.D., University of California, Hastings College of the Law
Faculty Advisory Council - Sustainability in the Major
Kelly Coble
Chair, Philosophy Department
Professor of Philosophy
Ph.D. in Philosophy, DePaul University
Jill Stephens Fleisher
Associate Dean, School of Social Sciences
Professor of Sociology
Ph.D., Purdue University
Kathryn Flinn
Associate Professor of Biology
Ph.D., Cornell University
Helen Muga
Associate Professor of Engineering
Ph.D., Michigan Technology University
Lisa Ponton
Associate Professor
Ph.D., Iowa State University
Ellen Posman
Professor of Religion
Ph.D., University of California, Santa Barbara
Campus Sustainability Committee
Dr. Franklin Lebo, Committee Chair and Co-Director of Sustainability Program
Charles Vesei, Committee Secretary and Ritter Library Director
Charles Fairchild, Director of Dining Services
Robin Gagnow, Director, Residence Life
Clare Helmer, Student Senate Representative
Randy Hudak, Director of Buildings and Grounds
Dr. David Krueger, Committee Chair, Co-Director of Sustainability Program
Dr. Michael Melampy, Professor Emeritus, Biology and Geology
Barb Pavlinsky, BW Buyer
Professor Paul Penko, Physics
Dr. Christy Walkuski, Director of Community Engagement and Service Learning