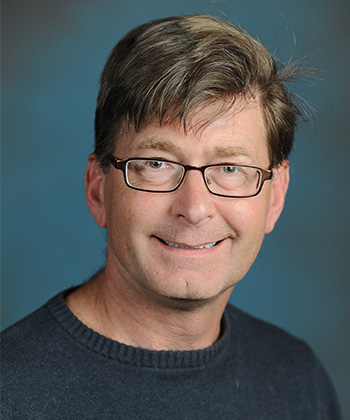 Co-Director, Sustainability Program
Professor
Ph.D. in Ethics, University of Chicago
M.A. in Religion, University of Chicago
M.A. in Public Policy Studies, University of Chicago
B.A., Carthage College
Dr. Krueger holds the Charles E. Spahr Chair in Managerial and Corporate Ethics, the second oldest endowed chair in business ethics in the country. In this role, he provides a wide array of business ethics courses among BW's business programs as well as other ethics-related courses at the University. He also offers outreach programs for BW and the wider community, including an annual Charles Spahr lecture in business ethics.
Krueger is co-director of BW's sustainability major. He is also the director of the Institute for Sustainable Business Practice, which serves as a resource to the BW campus and the Northeast Ohio business community. 
Publications and Presentations
Krueger has authored two books while at BW: "The Business Corporation and Productive Justice" (Abingdon Press, 1997) and "Keeping Faith at Work: The Christian in the Workplace" (Abingdon Press, 1994). His articles have been published in numerous anthologies and journals in the fields of business ethics, religious studies and economic ethics. Recent scholarship has focused on business ethics in China and environmental ethics and business. He has been a guest lecturer in universities in Zimbabwe, Thailand and Hong Kong.
Classes Taught
Undergraduate: Business Ethics, Green Business, Humans and the Earth, Christian Ethics
Graduate: Social and Political Responsibilities of Multinational Corporations; Power, Ethics and Society; Topical Seminar on Business Sustainability
Grants, Projects and Consulting Work
Consulting projects have included the Internal Revenue Service (IRS), Heller Financial Services, W.E. O'Neil Construction Company, Chicago Board of Trade, and the Rochester, N.Y., Police Department. He has raised over $500,000 in grants and external contributions toward sustainability-related initiatives at BW. 
He is currently involved in collaborative work on business sustainability in Northeast Ohio.