Career Center - Student Resources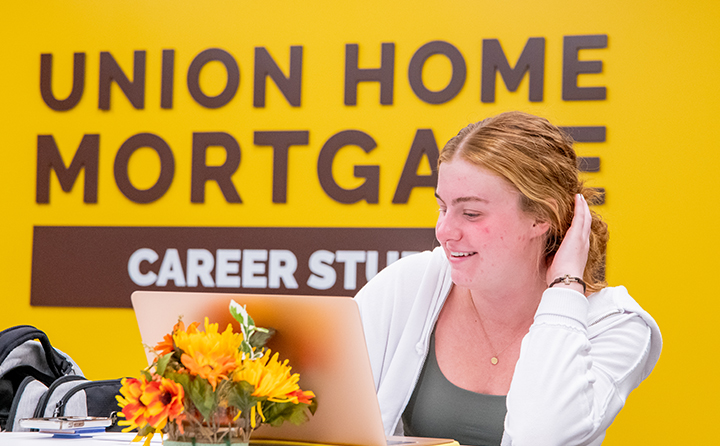 Supporting the career needs of all current undergraduate and graduate students, the Baldwin Wallace Career Center focuses on career development and education to help students explore possibilities for their future. Offering in person services and virtual resources, the Career Center serves the needs of all students across campus, ensuring equitable access.
As a student at BW, you can feel confident that you'll not only have the support you need to pursue the career you want after graduation, but that many alumni before you have successfully found employment or enrolled in graduate school.
Our most recent career outcome rate for the class of 2022 shows that 96% of BW alumni are either employed or attending graduate or professional school within six months of graduation. View the Class of 2022 First Destination Report.
For additional information for current students, visit the Career Center on Jacket Connect.
---
Career Readiness
The career readiness skills you learn at BW provide you with the ability to continually find meaning and purpose in your work-life moving forward. We encourage you to be open to possibilities, try out new things and connect with others.
Take a look at this checklist of actions to take to advance your career.
---
Career Center Resources
BW students have access to a variety of resources through the Career Center, including the digital resources listed below.
Handshake
BW Handshake is a web-based platform with 24/7 access to job and internship opportunities, career related events, and relevant resources based on a student's career goals.
Big Interview
Big Interview is designed to meet you where you are and give you tools to help you in any interview.
Pathway U
Pathway U is a career path tool designed to help you find areas of work where your individual strengths will excel.
LinkedIn
Join the Baldwin Wallace University Career Center group and network with other students and alumni.
What Can I Do with This Major?
What Can I Do with This Major allows you to see the different career pathways you can take with any major of your choice.
1:1 Advising
The Career Center offers 1:1 support to help you find and obtain your dream career.
---
Internships
An internship is a structured learning experience in a work setting that gives students the opportunity to learn about a career interest and gain valuable knowledge and experience in a particular field.
In an internship, students work as employees, but the purpose is to receive mentoring, supervision and training. Students that earn academic credit for an internship will utilize and develop the NACE Career Readiness Competencies in their experience.
Value of Internships
Internships are designed to assist students in the career exploration process to determine if that career matches their interests and skills. Internships allow students to:
Test potential career paths
Develop professional skills
Explore and clarify majors
Establish a professional network
Increase marketability
Looking for guidance in your internship search? Find resources and more information on Handshake.
---
Graduate School
There are many reasons to consider pursuing advanced education in graduate school including:
A desire to specialize in a subject of personal or professional interest
A requirement of a profession (e.g., college-level teaching, medical fields, etc.)
To advance in a current career
To transition to a new career field
To increase marketability
Workshops and Advising
The BW Career Center assists students in all stages of the graduate school process. BW offers graduate school workshops where students learn about choosing a program, entrance exams, funding and the admission process.
In addition, career advisors assist with resume reviews and critique personal statements and essays.
---
Meet Our Career Advisors
Hannah Mostyn
Hannah earned an English degree from BW and was also a student-athlete in cross country and lacrosse. She earned a Master's degree in higher education from Vanderbilt University's Peabody School of Education. Hannah specializes in graduate school exploration, major and career exploration, salary negotiations and senior check-ins.
Contact: hfredrik@bw.edu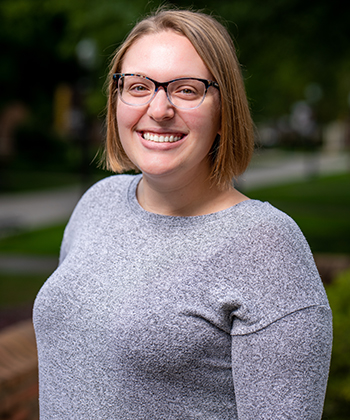 Ashley Navolanic
Ashley earned her undergraduate degree in psychology from BW and is currently pursuing a Master's degree in BW's Leadership in Higher Education program. She specializes in internship search and helping students and alumni get the most out of using Handshake.
Contact: anavolan@bw.edu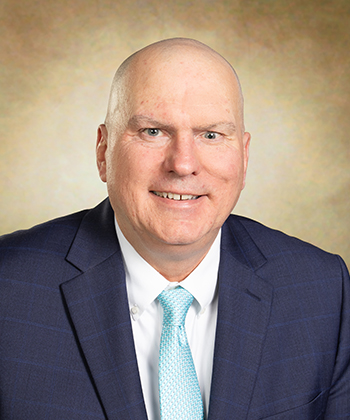 Patrick Keebler
Patrick earned a degree in business from the University of Tennessee and a Master's degree in counseling from New York University. Patrick is credentialed as a Global Career Development Facilitator and specializes in alumni and graduate student career assistance and support, interview preparation and leveraging LinkedIn.
Contact: pkeebler@bw.edu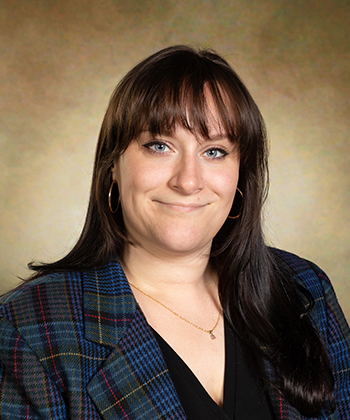 Dominique Edmonds
Dominique earned a bachelor's degree from Mercyhurst University in English Language and Literature. She received her Master's degree from BW's Leadership in Higher Education program. Dominique specializes in internship and experiential learning registration appointments. She also oversees the career closet.
Contact: dedmonds@bw.edu