Baldwin Wallace Career Center
Supporting Students, Alumni and Employers
The Baldwin Wallace University Career Center supports students, alumni and employers. Our team is committed to ensuring that all students are prepared with essential career management skills and will have equitable access to career connections and experiences. We also assist BW students who are looking for on-campus work in our Student Employment Center, located in the Union Home Mortgage Career Studio on the lower level of Strosacker Hall. The Career Center also partners with employers to identify and connect their organization with talented BW students and alumni.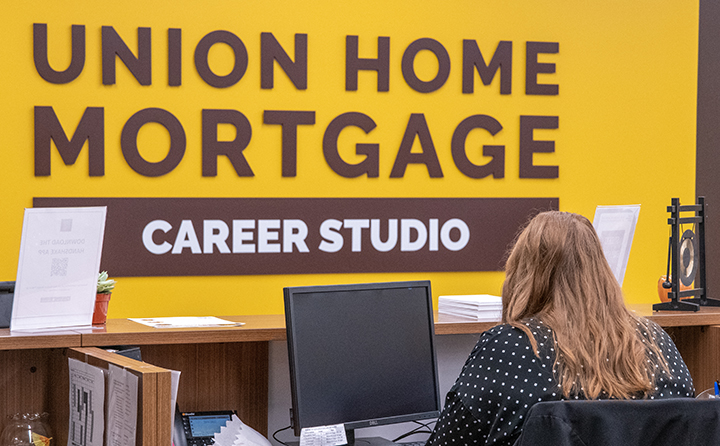 ---
Student Resources
The BW Career Center supports the career needs of all undergraduate and graduate students. We are here to help students with a broad range of career and professional development needs including:
A first-year student trying to decide on a major to declare;
A second-year student looking for a summer internship;
A third-year student getting ready to attend a professional networking event and in need of a professional headshot and/or outfit;
A graduating senior evaluating multiple job offers and hoping to negotiate for a better salary;
A graduate student who needs to update a resume and prepare for a job interview.
Learn more about Career Center resources for current students.
On-Campus Employment
Working on campus provides students with a real-world job experience that supports future career goals and builds job-ready career skills. On-campus employment also offers convenience and flexibility as students can build their work schedules around their academic requirements and co-curricular experiences.
Learn more information about the Student Employment Center.

---
Alumni Resources
The BW Career Center is proud to support our alumni throughout their careers. Whether you graduated in the last few years or are a mid-career professional, we can help you transition to a new role or career path, update your resume or LinkedIn and more.
In addition, the Career Center connects alumni to current students. If you're interested in offering mentorship or have internship and job opportunities you'd like to share with students, join the Baldwin Wallace Career Center group on LinkedIn.
Learn more about career resources for BW alumni.
---
Employer Resources
Our employer engagement team can help your organization get started by posting job and internship opportunities on our Handshake career management platform. We will work with your organization to develop and execute a long-term strategy for attracting and identifying BW students and alumni.
Learn more about recruiting BW students and alumni.
---
Contact the Career Center
BW Career Center
Lower level, Strosacker Hall - Student Union
career@bw.edu, (440) 826-2101

BW Student Employment Center
Lower level, Strosacker Hall - Student Union
secmail@bw.edu, (440) 826-3177
Follow Us
---
Career Center Team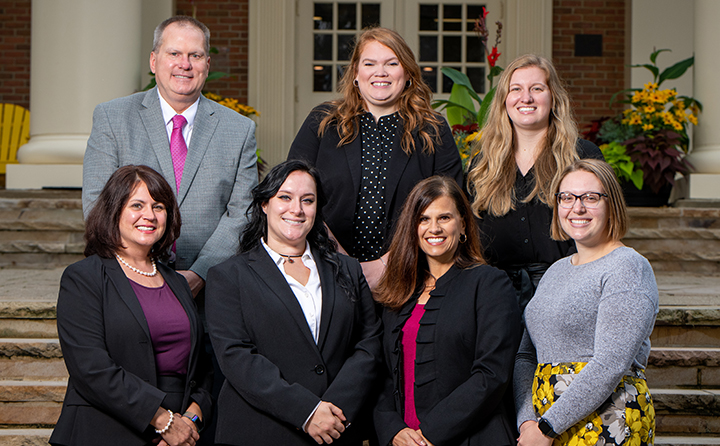 Patrick Keebler
Director
pkeebler@bw.edu, (440) 826-3745
Debra Brousek
Student Employment Payroll Administrator
dbrousek@bw.edu, (440) 826-3470
Dominique Edmonds
Internship & On-Campus Recruitment Coordinator
dedmonds@bw.edu, (440) 826-3638
Hannah Mostyn
Assistant Director, Career Education & Student Engagement
hfredrik@bw.edu, (440) 826-2462
Julie Robinson
Associate Director, Employer Engagement
jmrobins@bw.edu, (440) 826-3816
Jennifer Swick
Student Employment Coordinator
jswick@bw.edu, (440) 826-7536