Share
OVERVIEW
At Baldwin Wallace, your path to becoming a professional and resourceful educator can begin as early as freshman year with relevant coursework and in-school classroom observations.
BW's music education program helps you acquire the knowledge, skills, technical competencies and professional perspectives to prepare for an ever-changing education environment.
Real-world experience is key. At BW, you'll be in the classroom doing observations and assisting the teacher in your first year.
BW graduates meet a rigorous set of standards on their way to licensure eligibility. As a result, they meet and often exceed requirements set by the State of Ohio. To date, 100% of BW music education graduates have passed the Ohio Teacher License test.
Small classes, personalized attention and faculty mentoring are at the forefront of the program. BW's faculty-student ratio is 7:1 for the Conservatory of Music.
BW faculty are established professionals with real-world experience, impressive credentials and networking connections. They're published composers, authors, educators, musicians and researchers.
Also beneficial is BW's close proximity to Cleveland and its nationally ranked music and arts organizations.
Throughout the music education program, students work as paid instructors and interns for the Community Arts School. Opportunities include the BW Men's Chorus, BW Women's Chorus, MusicPlay, Dalcroze classes, New Horizons Band, New Horizons Orchestra and ukulele ensemble. In this role, music education students are mentored by world-class conductors and national leaders in music education.
CAREER OPPORTUNITIES
BW's comprehensive curriculum of choral, instrumental (band and orchestra) and general music instruction prepares you for licensure in music for pre-k through grade 12. Non-classroom opportunities include:
Private instrumental and vocal instruction
Administrative roles within arts and education organizations
Theatre/music theatre director
Church music director
Nonprofit work
FULLY ACCREDITED PROGRAM
Baldwin Wallace University is accredited by the Higher Learning Commission, a commission of the North Central Association. Individual education programs also are accredited by the National Association of Schools of Music, National Council for Accreditation of Teacher Education and the Commission of Accreditation of Athletic Training Education. The University's licensure programs are approved by the State of Ohio Department of Education.
ALL-STEINWAY SCHOOL
The Baldwin Wallace Conservatory of Music is one of just 16 conservatories worldwide that has achieved classification as an All-Steinway School. The 88 Steinway pianos in the Conservatory elevate the student learning experience by having lessons and performance opportunities on the same quality instruments that are the standard in concert halls worldwide.
VIBRANT FACILITY ENGAGES STUDENTS
Striking Boesel Musical Arts Center is a picturesque four-building complex that houses BW's Conservatory of Music. It's a seamless blend of historic architecture and modern design. The facility houses 50 soundproofed practice rooms, instructional space, practice studios and impressive rehearsal halls that can accommodate the latest technologies for teaching and performance.
EXCEPTIONAL LEARNING EXPERIENCES
Innovation, excellence and outstanding hands-on learning and performance opportunities make Baldwin Wallace's Conservatory of Music a proven choice for students nationwide. The undergraduate-only Conservatory provides an exceptional learning environment for students to take lead roles in performing, conducting, managing and teaching. Alumni can be found at top graduate schools and working with the best orchestras, operas and theatres. Other alumni are employed in rewarding positions in teaching, arts management and music therapy.
CURRICULUM
Upon completion of your studies, you'll graduate with a Bachelor of Music Education degree.
Through coursework, you will study music theory, history and literature, tonal harmony, Solfège and more. You will also take education classes that focus on classroom instruction, teaching philosophy, classroom management/environment and other pertinent topics. The reduced number of required credit hours in the music education degree gives you freedom to take elective courses that fulfill your music interests both inside and outside of music education.
Outside the classroom, you will take private lessons and participate in a major ensemble and other performance activities. Students are also involved in all aspects of the Community Arts School, BW summer music camps, local PK-12 music programs and the Ohio Music Education Association throughout their four years in the program.
The culmination of your studies is student teaching in your senior year. Working collaboratively with an experienced music educator in a local school district, you'll spend an entire semester practicing instruction in the field.
The music education major prepares students to:
Understand central musical concepts, tools of inquiry, and structures of music through authentic learning experiences
Create, perform, and respond to music
Develop creative and critical thinking, problem solving, and performance skills
Actively inquire, collaborate and interact within the music classroom
STUDENT EXPERIENCES
Student success is a top priority. Small class sizes, individual attention and faculty mentoring are at the core of BW's Conservatory of Music programs. Developing high-level performance skills is valued by the music education faculty. As a result, music education majors receive the same length of private lessons and performance opportunities as performance majors.
With more than 325 events a year, Baldwin Wallace's Conservatory of Music offers an impressive array of performance opportunities.
IMPRESSIVE PERFORMANCE OPPORTUNITIES
Baldwin Wallace Conservatory of Music has outstanding campus performance traditions and collaborations with regional and national organizations. A few examples include:
Baldwin Wallace Bach Festival
The three-day campus event is the oldest collegiate Bach Festival in the country. It features lectures, BW performance groups, faculty members and renowned professional soloists and musicians. Baldwin Wallace students consider the unusual opportunity of participating, as colleagues, with world-class professionals a high point in their performing experience. The festival is evolving to include year-round events, such as Bach Haus, that explore Bach's influence on a broad spectrum of music.
FOCUS Festival of Contemporary Music
The biennial festival features the music of a contemporary composer who visits Baldwin Wallace for a week-long residency. At the conclusion of the week's rehearsals and symposia, the composer's music is performed in a series of concerts, including large ensembles and chamber groups.
CO-CURRICULAR ACTIVITIES
Personally and professionally rewarding, student organizations and activities foster career skills, leadership and teamwork. Opportunities for music education majors include:
American String Teachers Association (ASTA)
This organization is open to any student interested in playing or teaching string instruments. Members participate in workshops and performances.
Ohio Collegiate Music Education Association (OCMEA)
This association prepares pre-service teachers to be holistic educators by arranging professional development, leadership and networking opportunities designed to help members be successful.
ACDA (American Choral Directors Association)
Students interested in choral conducting and composing will find plentiful networking, leadership and learning opportunities through our student chapter of ACDA. In addition to attending local and national conferences, the BW chapter sponsors annual events like the A Cappella Festival and "Unbox the Vox," which provide valuable perspectives in vocal pedagogy.
LEARNING RESOURCES
At Baldwin Wallace, student learning experiences are enhanced by exceptional resources that include:
Riemenschneider Bach Institute
The institute houses rare items related to J.S. Bach and his circle, as well as historical reference materials, scores and a collection of classic recordings. It has one of the nation's most impressive holdings of Baroque manuscripts and first editions. It attracts scholars from around the world.
Ferne Patterson Jones Memorial Music Library
A valuable campus resource, the library offers 18,000 scores, 7,000 books, and more than 10,000 sound and video recordings. Online resources to which the library subscribes include over one million tracks of streaming audio and video. Help with research is available by appointment, on a walk-in basis or through email.
ALUMNI SUCCESS
A bachelor's degree in music education can be a stepping-stone to post graduate education or can lead directly to a career.
Graduate Schools
Recent graduates are pursuing advanced studies at:
Arizona State University
Case Western Reserve University
Cleveland Institute of Music
Eastman School of Music
Florida State University
Hartt School of Music
Indiana University
Michigan State University
New York University (NYU)
University of Buffalo
University of Michigan
University of North Texas
University of South Carolina
Career Success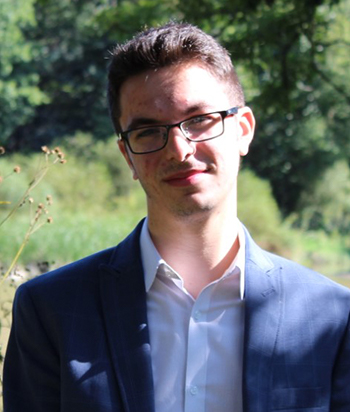 Bruno Bush '19 is middle and high school choir director of Port Clinton Schools in Port Clinton, Ohio. He directs five choirs, a competitive a cappella group, and the school's annual musical. He is also the Festival Choir Chair for the Ohio Music Education Association (OMEA) District 2.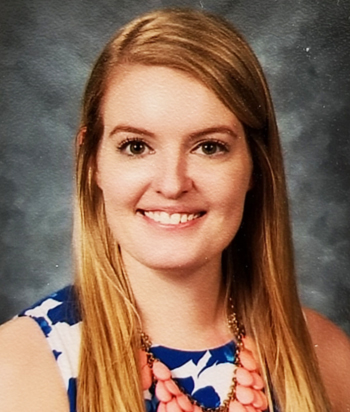 Vicki Hyder '14 teaches elementary music in Sioux Falls, S.D. She has experience teaching general music, band, choir and drama. She also proudly holds the position of elementary chair of the South Dakota Music Association and serves as president of the Sioux Valley Orff Chapter.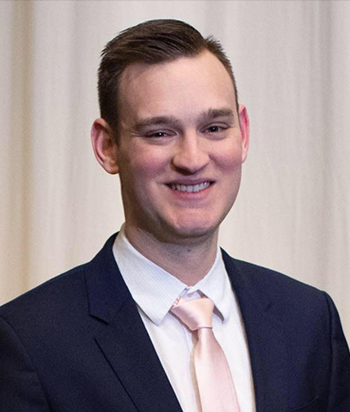 Chad Pittman '14 leads the choral program at Firestone High School and Akron School for the Arts, in Akron, Ohio. His choirs have performed at conferences for the Ohio Music Educators Association (OMEA) and the American Choral Directors Association (ACDA). He is director of music at St. Paul's Lutheran Church.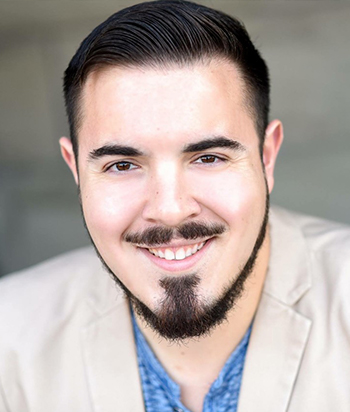 Braden Pontoli '13 is pursuing a Master of Fine Arts in Music Performance and Composition at California Institute of the Arts. He also conducts the CalArts Contemporary Vocal Ensemble and teaches elementary music. He recently conducted the Pennsylvania Music Educators Association District (PMEA) 5 High School Chorus Festival.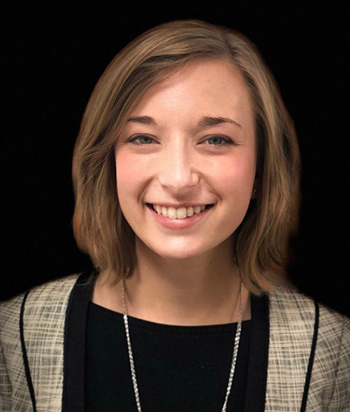 Lauren Wright '12 teaches middle school orchestra in Kentucky, and she has the pleasure of conducting honors orchestras in both Lexington and Louisville. She is pursuing a Master of Music Education at the University of Kentucky. She is the State Orchestra chair-elect for the Kentucky Music Educators Association (KMEA).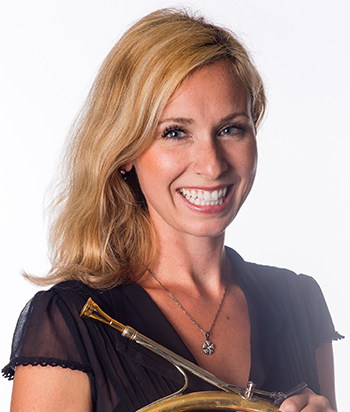 Kelly Bayer Langenberg '02 is applied artist at Northern Illinois University where she teaches applied brass courses and coaches chamber music. She is a proud Hans Hoyer USA Concert Artist, tours with the Alliance Brass Quintet and performs as a freelance musician with ensembles in the Chicago area.
FACULTY
Full-Time Faculty
David Pope
Chair, Professional Studies Department
Associate Professor of Music Education
Ph.D., Florida State University
Lorelei Batislaong
Associate Professor of Music Education
M.M., in Instrumental Conducting, Texas State University
Jami Lercher
Assistant Professor of Choral Music Education
D.M.A., University of Miami - The Frost School of Music
Andrew Machamer
Assistant Professor of Music Education
D.M.A., University of Minnesota