Share
OVERVIEW
Rigorous, real-world studies. Top internships. Exceptional leadership initiatives. Studying business administration at Baldwin Wallace is about opportunities.
Students working with clients on million-dollar projects. Students networking with top business professionals across Northeast Ohio. New graduates garnering impressive career placements.
BW's approach to business administration combines rigorous, comprehensive classroom study with enriching hands-on learning opportunities.
You'll learn to think and do. Well-respected in the business community, a BW degree in business administration combines strong theoretical knowledge with dynamic experiential learning to give you insights, strategies and professional practices you can readily apply to real-world situations.
BW faculty are scholars and practitioners. You'll learn from professors with decades of corporate, government and nonprofit experience who share insights that are diverse and career relevant.
Impressive experiences enhance your career credentials. BW's 20-minute drive to Cleveland puts you within easy access to Fortune 500 companies, government agencies and nonprofit organizations.
BW alumni and student interns can be found at Sherwin Williams, Cleveland Clinic, Hyland Software, Proctor & Gamble, Cleveland Foundation, Eaton Corporation, Lubrizol, Playhouse Square, United Way and many others.
CAREER OPPORTUNITIES
Production manager
Sales manager
Compensation manager
Buyer
Purchasing agent
Management analyst
Entrepreneur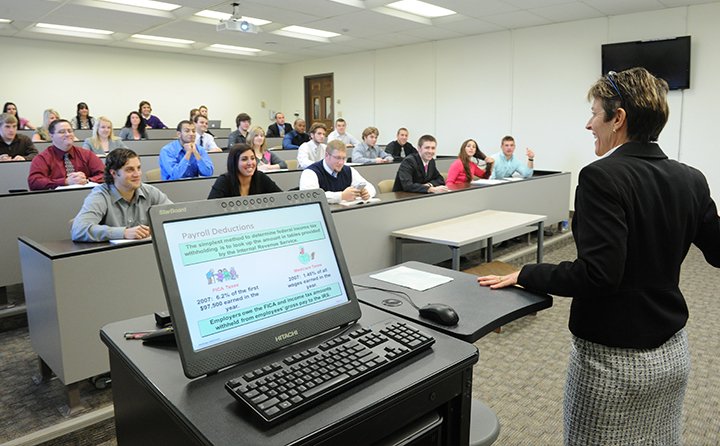 CURRICULUM
Business administration is offered as a major and minor. Students who want to double major, take a holistic approach to business studies or create an individualized career track can benefit from this flexible major.
The program prepares you to work within diverse sectors while developing the ability to meet the challenges posed by a competitive, constantly changing global business environment.
The business administration major prepares students to:
Recall business terms, concepts, and principles and effectively communicate these, through both oral and written means, using the language of business
Utilize critical thinking skills to analyze information and produce improved business decisions and generate effective recommendations for better course of action or opportunity for improvement
Demonstrate relevant application of business knowledge
Exhibit high standards of ethical awareness and conduct and recognize ethical issues businesses/people face in today's world
Demonstrate an in-depth understanding of the content areas and tools necessary for a business administration professional
Analyze business decisions using tools, techniques, and theory commonly used by business administration professionals
STUDENT EXPERIENCES
Our world-class faculty will help you tailor your educational experience to your personal and professional goals. Small class sizes and an 11:1 student-to-faculty ratio offer exceptional mentoring opportunities with BW professors.
Experiential learning bridges classroom study with real-world opportunities. You can enhance your studies through internships, fellowships, study abroad and a variety of co-curricular and other learning opportunities.
BUSINESS ADMINISTRATION CLUBS & ORGANIZATIONS
Business Book Club
Initiated by alumni Eugene and Jean Grippen '53, the Business Book Club encourages students to be wise consumers and investors for financial independence. The Book Club reviews the classic book by George Clason, The Richest Man in Babylon, and one other title related to personal finance each year. When the Book Club gathers, it is usually to share a meal as well as discuss how the concepts are relevant to their lives. The students also compete for cash prizes.
Enactus
A global, nonprofit organization, Enactus helps students develop leadership, teamwork and communication skills as they learn, practice and teach principles of free enterprise to improve the standard of living for millions around the globe
View all business student organizations and experiential learning programs.
ALUMNI SUCCESS
Baldwin Wallace has long championed the success of its students. Evidence of this can be seen in the extraordinary achievements of its alumni spread throughout the United States and the world.
Ninety percent of BW business administration graduates from the class of 2017 reported being in rewarding jobs or in graduate school within six months of graduation.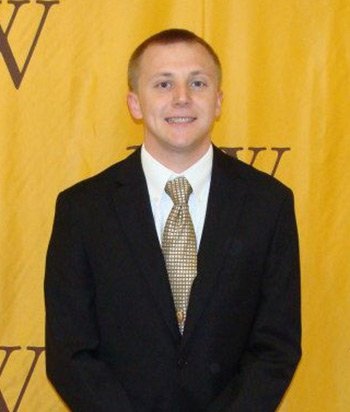 Jared Missler '13 is supply chain program manager for Eaton Corp. in Jackson, Michigan pursing an MBA at University of Wisconsin Eau-Claire. At BW, he interned at Lubrizol and worked as student fellow at BW's Center for Innovation and Growth. He was also a business honors student. Jared is from Norwalk, Ohio.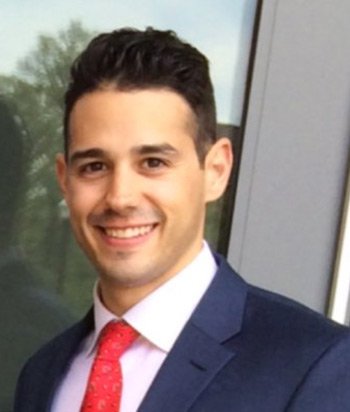 Matt Bowen '12 is investment banking analyst in the mergers and acquisitions group at UBS Investment Bank in New York City. He advises on a variety of corporate transactions for clients across several industries. Extracurricular activities and internships helped the Tiffin, Ohio, native secure a job in investment banking.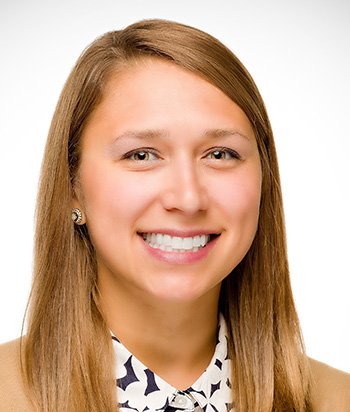 Audrey Briggs '07 is senior revenue accountant with Hyland Software in Westlake, Ohio. She graduated from BW's 3/2 program, earning a B.A. in business administration and an MBA in accounting in five years. High academic standards and experienced faculty prepared the Lorain, Ohio, native for the business world.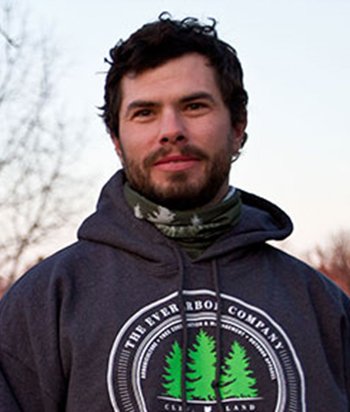 Derek Skapes '06 is owner of Everarbor, an outdoor lifestyle company specializing in apparel, landscaping, arboriculture, wildlife solutions and Everbrew, a soil additive made from local brewery and coffee shop waste. From Lakewood, Ohio, he is also wildlife research technician and forestry technician with Cleveland Metroparks.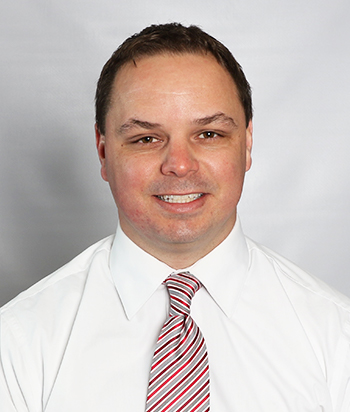 Neil Stein '01 is the general manager of the Lake County Captains in Eastlake, Ohio. From New Philadelphia, Ohio, he worked with the Toledo Mud Hens before joining the Captains in 2008 as assistant general manager. He oversees sponsorships and several nationally recognized promotions for the Class A affiliate of the Cleveland Guardians.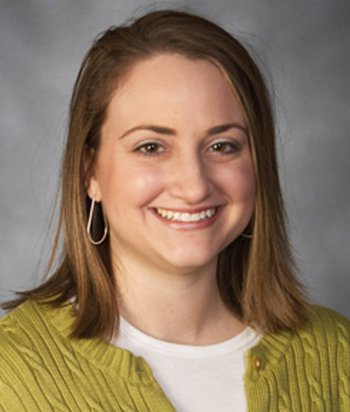 Penny Forster '01 is the manager of corporate partnerships and premium hospitality for the Cleveland Guardians. Mentoring relationships with BW professors led to lasting professional connections that have benefited her throughout her career. She is from Marion, Ohio.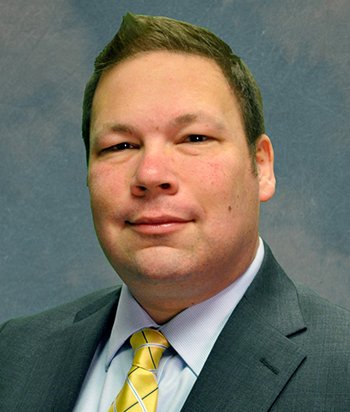 Frank Kay '96 is the director of communications and marketing at the Charlotte Sports Foundation in N.C. He has been the director of media relations for the Belk Bowl since the game's inception in 2002. Working as a student assistant in the BW sports information office honed his skills, preparing him for a successful career.
FACULTY
Full-Time Faculty
Mary Pisnar
Chair, Management and Leadership
Professor
D.B.A., Cleveland State University
Bryan Fredericks
Director, Healthcare Management Programs
Assistant Professor, Healthcare Programs
M.P.H., University of Toledo
John Fuehrer
Professor
MBA, Baldwin Wallace University
David Krueger
Professor
Ph.D., University of Chicago
Lori Long
Burton D. Morgan Endowed Chair in Entrepreneurial Studies
Professor
Ph.D., Kent State University
Ven Ochaya
Professor
Ph.D., University of Massachusetts Amherst

Angela L. Planisek
Assistant Professor
Ph.D., Kent State University
Param Srikantia
Professor
Ph.D., Case Western Reserve University
Michael Weidokal
Executive-in-Residence, International Business
MBA, University of South Carolina and the University of Vienna
Adjunct Faculty
Lynda Carter
Lecturer
MBA, Baldwin Wallace University
Alysha Ellis
Lecturer
MBA, Cleveland State University