Share
OVERVIEW
Prepare yourself for a rewarding, in-demand career where your knowledge and skills can help restore, maintain and promote mobility and physical wellness.
Baldwin Wallace's pre-allied health/pre-physical therapy is a rigorous major that prepares you for a multitude of allied health graduate studies, leading to a career in areas such as physical therapy, occupational therapy, physician assistant, athletic training, chiropractic, podiatry and nursing.
The program combines comprehensive coursework, theoretical study and practical experiences. It includes a strong science foundation, impressive lab and research opportunities, diverse clinical exposure and community outreach initiatives.
Real-world focused, the major helps you develop the interpersonal and professional skills needed for client-patient interaction, assessment and evaluation of client-patient needs, and integration of this information into a treatment plan.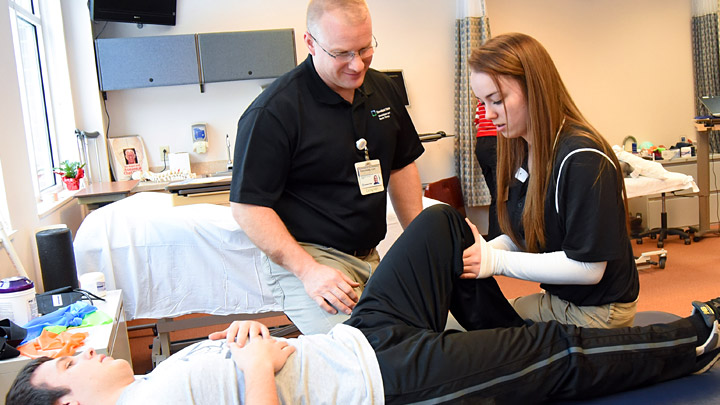 Graduate School Partnerships
Baldwin Wallace's affiliation with the following universities offers a channel for admission into graduate school.
Chatham University
BW students receive a direct link to post-graduate physical therapy, occupational therapy and athletic training programs at Chatham University (Pittsburgh).
Ambassador Program at the University of St. Augustine (USA)
The faculty and staff of The University of St. Augustine for Health Sciences provide support for students interested in attending an entry-level program in either occupational therapy or physical therapy at USA.
D'Youville College Partnership
BW's affiliation with D'Youville College (Buffalo, N.Y.) offers acceptance for up to 10 BW students a year who fulfill requirements for guaranteed admission into the Doctorate of Physical Therapy program.
Graduate Programs in Athletic Training
BW's articulation agreements offer acceptance for students that fulfill the requirements into a number of Master's of Athletic Training programs. Articulation agreements currently exist with:
Chatham University
Kent State University
Ohio University
University of Toledo
Xavier University
Youngstown State University
CAREER OPPORTUNITIES
A bachelor's degree in pre-allied health/pre-physical therapy can prepare you for post-graduate education opportunities that include:
Athletic training
Chiropractic
Nursing
Occupational therapy
Physical therapy
Physician assistant
Podiatry
CURRICULUM
Offered as a major, pre-allied health/pre-physical therapy blends critical thinking and problem-solving skills with specialized coursework and hands-on learning. It includes a strong foundation of biology, chemistry and physics in preparation for the rigorous prerequisites required of professional allied health programs.
Pre-allied health/pre-physical therapy is an ideal companion major to the exercise science major or sport medicine minor.
The pre-allied health/pre-physical therapy major prepares students to:
Demonstrate mastery of principles of human anatomy and physiology as related to exercise, training and general health/wellness, including responses to injury
Demonstrate mastery of skills related to assessment of health, fitness, human movement, and performance
Analyze and interpret current scientific literature and evidence to create effective professional presentation of content
Demonstrate mastery of skills related to assessment and application of therapeutic modalities used in the care and treatment of physically active clients
STUDENT EXPERIENCES
Student success is a top priority. Small class sizes, individual attention and faculty mentoring are at the core of BW's pre-allied health/pre-physical therapy major.
Experiential learning bridges classroom study with real-world opportunities. You can enhance your studies through internships, co-curricular activities and other learning opportunities that include:
STUDENT CLUBS & ORGANIZATIONS
Pre-Physical Therapy/Exercise Science Student Organization
The Pre-Physical Therapy/Exercise Science Student Organization is a student-led group. It provides students with educational opportunities to develop skills, enhance their knowledge of these professions and learn about the requirements for graduate and professional programs.
At the annual Honors Ceremony in the spring, recognitions include:
Bonnie Raye Graduate Scholarship (in honor Bonnie Raye, who taught at BW and was the women's basketball coach, 1980-89).
Dr. Lee J. Tressel Scholarship (in honor of Dr. Lee Tressel '48, who taught and was BW's football coach, 1957-80).
Hower-Stover Award (in honor of Dr. Marjorie Hower, who was a professor at BW, 1947-80, and Myrta Stover, who coached and taught at BW, 1943-68).
ALUMNI SUCCESS
Baldwin Wallace has long championed the success of its students. Evidence of this can be seen in the extraordinary achievements of its alumni spread throughout the United States and the world.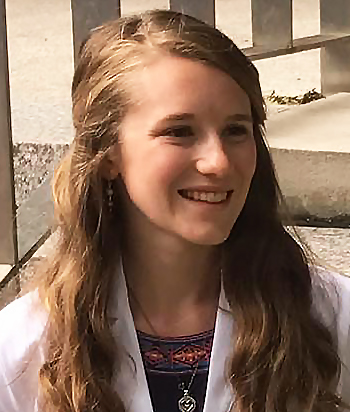 Kara Carpenter '17 is Doctor of Physical Therapy candidate at The Ohio State University, where her BW athletic training studies have proven useful. As a member of the health and wellness team for the Concord Blue Devils, she has been able to apply her training to a performing arts setting. Kara is from Marietta, Ohio.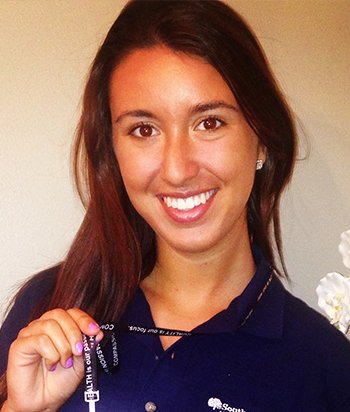 Summer Gaglione '15 is Doctor of Physical Therapy candidate at Cleveland State University. Diverse educational opportunities and hands-on technical training at BW were key contributors to her success in graduate school. BW helped her gain an appreciation for patient care and helping others. She is from Cleveland.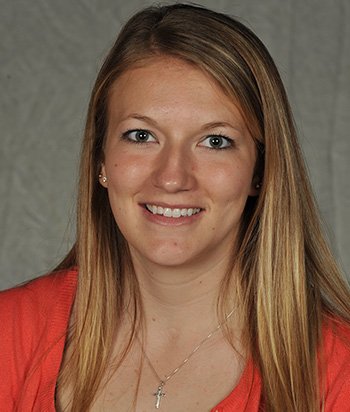 Stephanie Porter '15 is certified athletic trainer at St. Rita's Medical Center in Lima, Ohio. Clinicals honed her professional abilities and communication skills, preparing her to smoothly transition from school to her first job as a professional athletic trainer. She is from Fostoria, Ohio.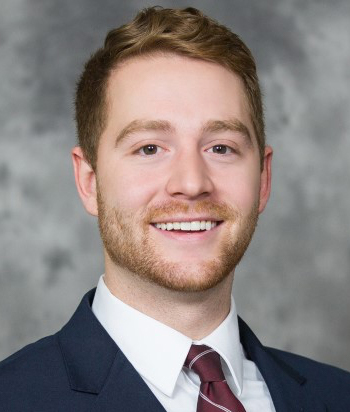 Jason Roberto '14 is orthopedic physician assistant at ProMedica in Perrysburg, Ohio. He earned Master of Science in physician assistant studies from Philadelphia University. A faculty mentor encouraged him to double major in athletic training and pre-physical therapy, a decision that led to his acceptance into graduate school.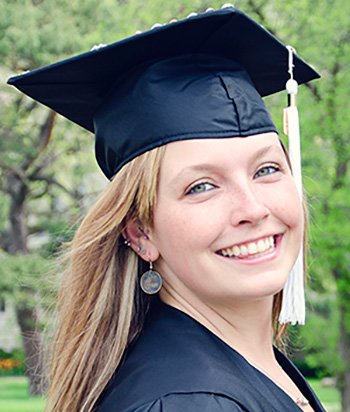 Jordan Rosenberger '14 is physical therapist at Synergy Physical Therapy and Wellness in Berea, Ohio. Classroom and clinical experiences honed her problem-solving skills and provided opportunities to apply concepts in real-life settings. She earned a Doctor of Physical Therapy from Cleveland State University.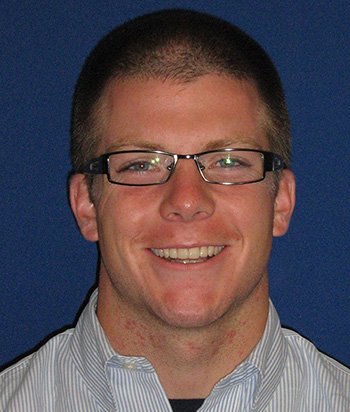 Eric Lehman '11 is owner and physical therapist at Lehman Physical Therapy in Pittsburgh. He holds a Doctor of Physical Therapy from University of Pittsburgh. BW delivered a focused, practical education within a broad liberal arts framework, a combination that gave the Akron, Ohio, native a competitive edge in graduate school.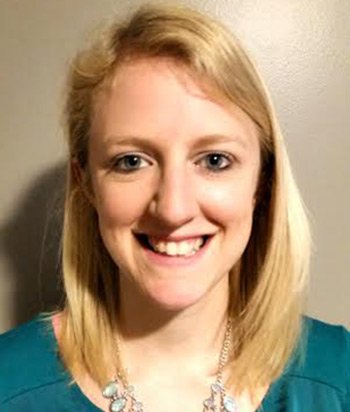 Stephanie Stefano '11 is outpatient physical therapist at St. John Medical Center in Westlake, Ohio. Small class sizes, individualized attention and extensive internship, volunteer and co-curricular experiences were hallmarks of her undergraduate career. Stephanie is from Broadview Heights, Ohio.
Full-Time Faculty
Amy Jo Sutterluety
Chair, Department of Allied Health, Sport and Wellness
Professor
Ph.D., The Ohio State University
Jaimy M. Dyer
Program Director, M.S. in Exercise Physiology
Professor
Ph.D., The Ohio State University
Cory Beaumont
Assistant Professor
Ph.D., The University of Tennessee
Kerry A. Bebie
Associate Professor
Ph.D., The University of Akron
Megan Frank
Associate Professor
Ph.D., Kent State University
Karyn Gentile
Associate Professor
Assistant Athletic Trainer
M.S., Syracuse University
Wendy Hyde
Assistant Professor
M.Ed., Springfield College
Alexander Morgan
Assistant Professor
Ph.D., University of Wisconsin-Milwaukee
Staff
Sara Schimelpfenig
Administrative Assistant
M.M., Cleveland State University
(440) 826-7473, sschimel@bw.edu