OVERVIEW
Personnel. Productivity. Policy management. Human resource management is an ever-changing field of study that spans communication, law and regulations, organizational strategy, business operations and more.
At BW, you'll learn to help organizations succeed in a marketplace that is constantly changing, increasingly global and highly competitive.
Well respected in the business community, a BW business degree is a marketable career choice. You'll learn from professors with decades of experience both national and international in scope. You'll gain professional insights that are diverse and career relevant.
BW's human resource management program offers you the option of earning a bachelor's degree or following a 3/2 program. The 3/2 program allows you to accelerate your studies and earn both a bachelor's degree and an MBA in five years.
Coursework is comprehensive and integrative. You'll learn key management principles and techniques pertinent to recruitment and retention, compensation and benefits, labor relations and employment law.
The curriculum is approved for credit by the Human Resources Certification Institute (HRCI). The Society for Human Resource Management (SHRM) also has identified the curriculum at Baldwin Wallace as aligning with its professional guidelines and requirements.
Internships are a key part of the program. BW's 20-minute drive to Cleveland puts you within easy access to Fortune 500 companies, government agencies and nonprofit organizations.
Business Grads Get Jobs
86 percent of BW business majors are employed in their field of choice or attending graduate school within 12 months of graduation.
Business Honors Track
With a focus on sustainability, ethical business practices and leadership development, the Business Honors Track enables students to complete courses in their business major or minor while building honors credits. During senior year, students work on a year-long consulting project with a business partner. Students can apply for the business honors track during their sophomore and junior years.
Multi-million Dollar Gift Benefits Business
Baldwin Wallace University's School of Business will benefit from a $15 million gift from alumnus Stephen Boesel '68. The gift is slated for student scholarships, faculty support, learning opportunities and a renowned business speaker series.
CAREER OPPORTUNITIES
Employee relations manager
Personnel recruiter
Benefits specialist
Human resource manager
Employment counselor
Trainer
CURRICULUM
A comprehensive rigorous program, human resource management is offered as a major and minor.
The Society for Human Resource Management (SHRM) has identified the curriculum at Baldwin Wallace as aligning with its professional guidelines and requirements.
The 3/2 MBA in human resource program provides an effective, efficient way to earn both Bachelor of Arts and Master of Business Administration degrees in five years.
It prepares you to sit for the CPA exam.
You can apply for the program in the second semester of your junior year. In the fourth and fifth year of study, you will be enrolled in both undergraduate- and graduate-level coursework. Tuition for the 3-2 MBA in Human Resource program remains at the full-time undergraduate day rate throughout the five years of the program.
Through the program, you'll gain critical managerial and leadership skills applicable to strategic and operational issues in managing human capital in organizations. The curriculum is based on Society of Human Resource Management (SHRM) and Human Resource Certification Institute requirements. It is also a recognized graduate degree program by SHRM.
STUDENT EXPERIENCES
BW provides a supportive, professional environment. The average class size is 19 students, which allows for individual attention and faculty mentoring.Experiential learning bridges classroom study with real-world opportunities. You can enhance your studies through internships, fellowships, study abroad and a variety of co-curricular and other learning opportunities.
CENTER FOR INNOVATION AND GROWTH (CIG)
Infusing the spirit of innovation and entrepreneurship throughout campus and Northeast Ohio is the crux of this signature Center. The Center for Innovation & Growth (CIG) offers outstanding professional networking and hands-on learning opportunities to students of every major. The CIG Student Fellows program places students alongside business leaders, innovators and entrepreneurs. Through CIG Growth Consulting Projects, students assist CIG partners and other companies, nonprofits and government agencies in achieving growth through innovation.
DIGITAL MARKETING CLINIC
A hybrid between a class and an internship, BW's Digital Marketing Clinic is a student-run, experience-driven agency offering digital marketing expertise to local businesses. Students work with small businesses to develop effective, research-based inbound marketing strategy including website design, social media strategy, targeted digital content, automated email marketing plan and a marketing playbook. In addition to gaining portfolio-building, real-world experience and networking opportunities, students can earn certifications from digital marketing applications like Hubspot and Hootsuite. City of Berea grant funding is available.
LAUNCHNET
Open to students of every major, LaunchNET is an innovative program that presents entrepreneurship as a viable career path and offers students concrete tools and guidance to transform ideas into thriving businesses. LaunchNET offers students access to an extensive network of mentors, experts and services.
STUDY ABROAD
Every year over 50 business majors study abroad for a semester at a foreign university in countries such as England, Australia and China. Seminars in Brazil and South Africa offer opportunities to examine logistical, manufacturing, service, retail and government issues abroad.
STUDENT CLUBS & ORGANIZATIONS
Business Book Club
Initiated by alumni Eugene and Jean Grippen '53, the Business Book Club encourages students to be wise consumers and investors for financial independence. The Book Club reviews the classic book by George Clason, The Richest Man in Babylon, and one other title related to personal finance each year. When the Book Club gathers, it is usually to share a meal as well as discuss how the concepts are relevant to their lives. The students also compete for cash prizes.
Business Clinic
Students receive training in business planning, client service and research through the Business Clinic. Students are teamed with successful entrepreneurs-in-residence to coach clients through the development of their business strategy. Clients include small business owners, new business entrepreneurs and not-for-profit boards and/or executive directors.
Business Honor Society
Students are connected with alumni and business leaders through the Business Honor Society. The Society encourages and supports a deep network of personal and professional contact through ongoing communication and special invitations to campus events.
Enactus
A global, nonprofit organization, Enactus helps students develop leadership, teamwork and communication skills as they learn, practice and teach principles of free enterprise to improve the standard of living for millions around the globe.
Society for Human Resource Management (SHRM)
Open to students of all majors, SHRM provides career-minded students with information on networking, interviewing skills, professionalism and more. Members participate in Ohio Human Resources Games, an outstanding opportunity to network with professionals across the state.
ALUMNI SUCCESS
At Baldwin Wallace, you'll experience personal and professional growth in a supportive community that challenges and inspires you to succeed.
Baldwin Wallace has long championed the success of its students. Evidence of this can be seen in the extraordinary achievements of its alumni spread throughout the United States and the world.
Among recent accolades, 92 percent of graduates from the Class of 2014 reported being in rewarding jobs or in graduate school studies within six months after graduation.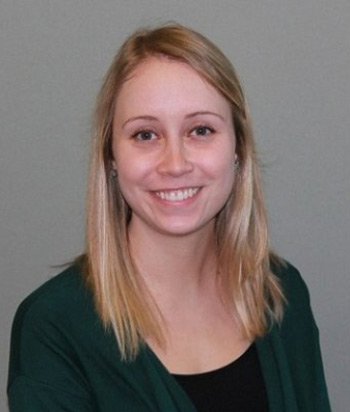 Lindsey Bertram '15 is HR administrator for AMG Peterbilt Group in Brunswick, Ohio. Internships enabled her to apply classroom learning in a professional setting. Campus leadership roles honed her communication and time management skills. She is from Naperville, Ill.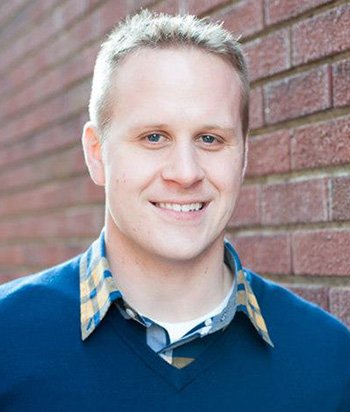 Sean Robinson '08 is industrial/ organizational psychologist at MillerCoors and adjunct professor at Marquette University in Milwaukee. Sean holds a doctorate from Ohio University in industrial/organizational psychology. BW faculty challenged Sean as a student and researcher, preparing him for doctoral studies. He is from Mentor, Ohio.
Full-Time Faculty
Colleen Asaad
Assistant Professor
Ph.D., Kent State University
Thomas Campanella
Director, Health Care MBA
J.D., Cleveland State University Cleveland-Marshall College of Law
Linda Chase
Professor
Ph.D., Kent State University
Ann Conrad
Director, Undergraduate Business
MBA, Baldwin Wallace University
Pierre David
Professor
Ph.D., Kent State University
Michael Fegan
Assistant Professor
MBA, Baldwin Wallace University
Patrick Flynn
Associate Professor
MBA, St. John's University
John Fuehrer
Professor
MBA, Baldwin Wallace University
Harvey Hopson
Director, International MBA
J.D., Cleveland State University Cleveland-Marshall College of Law
Kevin Jacques
Associate Professor
Ph.D., Michigan State University
David Krueger
Professor
Ph.D., University of Chicago
Susan Kuznik
Director, Business Honors
Professor
DBA, Cleveland State University
Henry Lewandowski
Professor
DBA, Cleveland State University
X. Gloria Liu
Associate Professor
Ph.D., Northwestern University
Lori Long
Professor
Ph.D., Kent State University
Narasimha Mohan
MBA, Case Western Reserve University
Kristofer Neslund
Professor
DBA, Kent State Unviersity
Christian Nsiah
Associate Professor
Ph.D., Middle Tennessee State University
Ven Ochaya
Director, MBA in Entrepreneurship
Ph.D., The University of Massachusetts Amherst
Lee Pickler
Professor
DBA, Nova Southeastern University
Mary Pisnar-Sweeny
Professor
DBA, Cleveland State University
Lori Radulovich
Professor
DBA, Cleveland State University
Lynn Schulte
Associate Professor
MBA, Baldwin Wallace University
Param Srikantia
Professor
Ph.D., Case Western Reserve University
Robert B. Young
Associate Professor
DBA, Cleveland State University
Adjunct Faculty
Gerald H. Anderson
Lecturer
Ph.D., Indiana University
Ronald Baker
Lecturer
MBA, Case Western Reserve University
Joyce Banjac
Lecturer
Ph.D., The University of Akron
Thomas Barnard
Lecturer
J.D., Columbia University
William Brake
Lecturer
MBA, Case Western Reserve University
Terry Brizz
Lecturer
D.M., Case Western Reserve University
John M. Bruyere
Lecturer
HCMBA, Baldwin Wallace University
David Bushee
Lecturer
Ph.D., Cleveland State University
Eric Camulli
Lecturer
EMBA, Baldwin Wallace University
Lynda Carter
Lecturer
MBA, Baldwin Wallace University
Chad Cook
Lecturer
EMBA, Baldwin Wallace University
Brad Copley
Lecturer
MBA, Baldwin Wallace University
G. Dianne Crossman
Lecturer
M.A., Rollins College
Elizabeth A. Dellinger
Lecturer
J.D., Case Western Reserve University School of Law
Maureen DeVito
Lecturer
J.D., Cleveland State University Cleveland-Marshall College of Law
Scott Fox
Lecturer
MBA, University of Kansas
Heidi L. Gartland
Lecturer
M.H.A., The Ohio State University
Roger Grugle
Lecturer
ABD, Kent State University
Robert Ivancic
Lecturer
J.D., Cleveland State University Cleveland-Marshall College of Law
Jack Janosik
Lecturer
MBA, Thunderbird School of Global Management
Steven C. Kaber
Lecturer
J.D., Cleveland State University Cleveland-Marshall College of Law
Shaun Kanary
Lecturer
MBA, Ashland University
Karen C. Kaspar
Lecturer
MBA, Cleveland State University
Anthony John Khuri
Lecturer
Ph.D., Case Western Reserve University
Ken Kleppel
Lecturer
MBA, Cleveland State University
Peter Kwiatkowski
Lecturer
J.D., The University of Akron
Robert H. Loeffler
Lecturer
J.D., Cleveland State University Cleveland-Marshall College of Law
Howard Lutz
Lecturer
MBA, Baldwin Wallace University
Jennifer Mackin
Lecturer 
MBA, Cleveland State University
Michael Marinis
Lecturer
M.S., Stevens Institute of Technology
Norman A. Matusek
Lecturer
MBA, Baldwin Wallace University
Joe Mayer
Lecturer
Ph.D., University of Stuttgart
Douglas Mazeffa
Lecturer
M.E.S.M., University of California - Santa Barbara
Martin M. M'Tambo
Lecturer
MBA, Baldwin Wallace University
Sue Mullen
Lecturer
MBA, Ashland University
Angela L. Planisek
Lecturer
Ph.D., Kent State University
Kathleen Razi
Lecturer
Ph.D., Kent State University
Peter Rea
Professor
Ph.D., The University of Akron
Susan Scheutzow
Lecturer
J.D., Capital University Law School
John Senese
Lecturer
MBA, University of Alaska
Jeremy C. Short
Lecturer
M.S., Brenau University
David A. Simpson
Lecturer
M.A., Kent State University
Jim Smith
Lecturer
MBA, Case Western Reserve University
Terry Thiele
Lecturer
J.D., New York University School of Law
Malcolm Watson
Lecturer
M.A., Emory University
Claudio Zanin
Lecturer
MBA, Baldwin Wallace University