Share
OVERVIEW
Personnel. Productivity. Policy management. Human resource management is an ever-changing field of study that spans communication, law and regulations, organizational strategy, business operations and more.
At BW, you'll learn to help organizations succeed in a marketplace that is constantly changing, increasingly global and highly competitive.
Well respected in the business community, a BW business degree is a marketable career choice. You'll learn from professors with decades of experience both national and international in scope. You'll gain professional insights that are diverse and career relevant.
BW's human resource management program offers you the option of earning a bachelor's degree or following a 3/2 program. The 3/2 program allows you to accelerate your studies and earn both a bachelor's degree and an MBA in five years.
Coursework is comprehensive and integrative. You'll learn key management principles and techniques pertinent to recruitment and retention, compensation and benefits, labor relations and employment law.
The curriculum is approved for credit by the Human Resources Certification Institute (HRCI). The Society for Human Resource Management (SHRM) also has identified the curriculum at Baldwin Wallace as aligning with its professional guidelines and requirements.
Internships are a key part of the program. BW's 20-minute drive to Cleveland puts you within easy access to Fortune 500 companies, government agencies and nonprofit organizations.
CAREER OPPORTUNITIES
Employee relations manager
Personnel recruiter
Benefits specialist
Human resource manager
Employment counselor
Trainer
CURRICULUM
A comprehensive rigorous program, human resource management is offered as a major and minor.
The human resource management major prepares students to:
Recall business terms, concepts, and principles and effectively communicate these, through both oral and written means, using the language of business
Utilize critical thinking skills to analyze information and produce improved business decisions and generate effective recommendations for better course of action or opportunity for improvement
Demonstrate relevant application of business knowledge
Exhibit high standards of ethical awareness and conduct and recognize ethical issues businesses/people face in today's world
Demonstrate an in-depth understanding of the content areas and tools necessary for a human resources professional
Analyze human resource management decisions using concepts/theories and techniques/tools commonly used by professionals in the field
3/2 Program Option
The 3/2 MBA in human resource program provides an effective, efficient way to earn both Bachelor of Arts and Master of Business Administration degrees in five years. It prepares you to sit for the CPA exam.
You can apply for the program in the second semester of your junior year. In the fourth and fifth year of study, you will be enrolled in both undergraduate- and graduate-level coursework. Tuition for the 3-2 MBA in Human Resource program remains at the full-time undergraduate day rate throughout the five years of the program.
Through the program, you'll gain critical managerial and leadership skills applicable to strategic and operational issues in managing human capital in organizations. The curriculum is based on Society of Human Resource Management (SHRM) and Human Resource Certification Institute requirements. It is also a recognized graduate degree program by SHRM.
Human Resource Management Certificate
The Certificate Program in Human Resource Management covers the essentials of HR and is designed for anyone who has an interest in earning credentials in this field, including graduates with a degree who want to change careers as well as students who have not completed a degree but need the credential to be considered for an opportunity. Experienced business professionals that want to move into HR can build a solid background with this certificate.
STUDENT EXPERIENCES
Our world-class faculty will help you tailor your educational experience to your personal and professional goals. Small class sizes and an 11:1 student-to-faculty ratio offer exceptional mentoring opportunities with BW professors.
Experiential learning bridges classroom study with real-world opportunities. You can enhance your studies through internships, fellowships, study abroad and a variety of co-curricular and other learning opportunities.
Society for Human Resource Management (SHRM)
Open to students of all majors, BW's SHRM chapter provides career-minded students with information on networking, interviewing skills, professionalism and more. Members participate in Ohio Human Resources Games, an outstanding opportunity to network with professionals across the state.
View all business student organizations and experiential learning programs.
ALUMNI SUCCESS
Baldwin Wallace has long championed the success of its students. Evidence of this can be seen in the extraordinary achievements of its alumni spread throughout the United States and the world.
Ninety-two percent of BW human resource management graduates from the class of 2017 reported being in rewarding jobs or in graduate school within six months of graduation.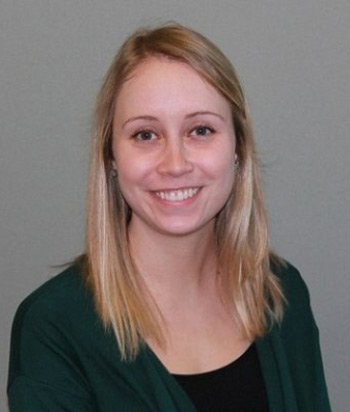 Lindsey Bertram '15 is HR administrator for AMG Peterbilt Group in Brunswick, Ohio. Internships enabled her to apply classroom learning in a professional setting. Campus leadership roles honed her communication and time management skills. She is from Naperville, Ill.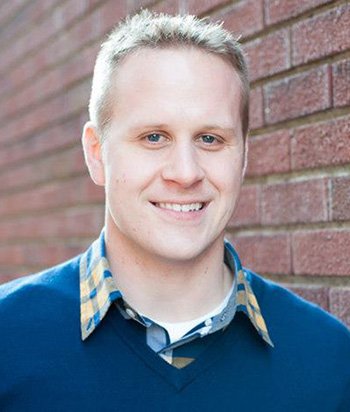 Sean Robinson '08 is industrial/ organizational psychologist at MillerCoors and adjunct professor at Marquette University in Milwaukee. Sean holds a doctorate from Ohio University in industrial/organizational psychology. BW faculty challenged Sean as a student and researcher, preparing him for doctoral studies. He is from Mentor, Ohio.
FACULTY
Full-Time Faculty
Mary Pisnar
Chair, Management and Leadership
Professor
DBA, Cleveland State University
Bryan Fredericks
Director, Healthcare Management Programs
Assistant Professor, Healthcare Programs
M.P.H., University of Toledo
John Fuehrer
Professor
MBA, Baldwin Wallace University
David Krueger
Professor
Ph.D., University of Chicago
Lori Long
Burton D. Morgan Endowed Chair in Entrepreneurial Studies
Professor
Ph.D., Kent State University
Ven Ochaya
Professor
Ph.D., University of Massachusetts Amherst

Angela L. Planisek
Associate Professor
Ph.D., Kent State University
Dale Sheptak
Associate Dean, Graduate Business Programs
Professor
D.S.Sc. University of Leicester
Param Srikantia
Professor
Ph.D., Case Western Reserve University
Michael Weidokal
Executive-in-Residence, International Business
MBA, University of South Carolina and the University of Vienna
Adjunct Faculty
Lynda Carter
Lecturer
MBA, Baldwin Wallace University
Alysha Ellis
Lecturer
MBA, Cleveland State University