Share
OVERVIEW
A rewarding, in-demand career field, economics studies how humans make decisions given the influences of environment, social customs and culture, and politics.
Baldwin Wallace's major in economics is a comprehensive, versatile program that blends practical experience with coursework in statistics, macroeconomics and microeconomics.
You'll learn to apply economic models and concepts to decision-making. You'll develop skills in critical thinking, problem-solving, quantitative reasoning and strategic planning.
It offers outstanding preparation for graduate and professional schools, teacher education and workplace opportunities.
Strong academics, individual attention and faculty mentoring are at the forefront of the major.
You'll learn from professors who are researchers, scholars and conference presenters.
BW economics faculty have garnered international teaching experience through Fulbright Awards, sabbatical leaves and as volunteer instructors in South and Central America, Eastern Europe, Northern Africa and Asia.
BW's proximity to Cleveland puts you within easy access to impressive networking, internship and career connections at corporations, government and nonprofit agencies, technology firms and more.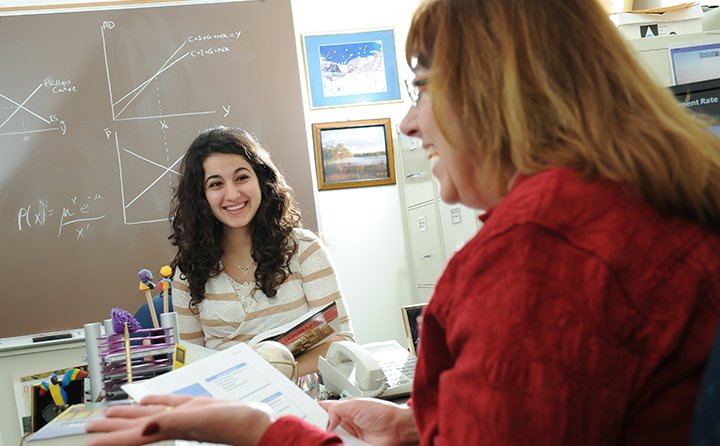 CAREER OPPORTUNITIES
A master's or doctoral degree is typically required to perform higher-level economic analysis for some fields. Economists may be employed by government agencies and banking, corporate and international organizations. Employment areas include:
Education
Accountancy
Diplomatic service
Insurance
Journalism
Law
Management consultancy
Market/social research
Politics
The World Bank
CURRICULUM
Offered as a major and minor, economics is an outstanding companion field of study for mathematics, social sciences, sustainability, business and international studies, among other disciplines.
Courses in economic theory are balanced with other courses for which economics is applied to specific domestic and international issues. Economics majors are exposed to computer techniques and applications in statistics and economic research. Independent study and seminar classes are made available to juniors and seniors.
The economics major prepares students to: 
Apply economic reasoning to explain social and 

economic events

Use economic theory and model(s) to make 

reasonable predictions

Explain how macroeconomic variables affect 

agent behavior or outcomes

Evaluate how economic policy options affect 

society, institutions, and behaviors

Obtain, analyze, interpret and present 

quantitative evidence in appropriate formats to 

support a conclusion

Communicate effectively in both oral and written 

form
STUDENT EXPERIENCES
Experiential learning bridges classroom study with real-world opportunities. You can enhance your studies through internships, co-curricular activities and other learning opportunities.
The economics department maintains a culture of collaboration and shared inquiry with students. Faculty-student research is an opportunity for you to explore a focused area of study that interests you. You'll be encouraged to submit your research for publication and conferences, as well as present it at campus events.
INTERNSHIPS
Internships are a key part of your studies that enable you to integrate theory and coursework into practical application. BW economics students have interned at:
Cleveland Federal Reserve Bank
Financial institutions
Food & Agricultural Organization (FAO)
Cleveland Browns
Cleveland Planning Commission
Office of the Controller of Currency
PPG
Software industry (numerous locations)
Progressive Insurance
White House Internship Program with the National Economic Council
Student success is celebrated at Baldwin Wallace. Economics students are regularly recognized for their achievements through:
Omicron Delta Epsilon, the International Honor Society in Economics, which lauds superior scholastic attainment and promotes closer ties between BW students and faculty.
Pi Gamma Mu, the International Social Science Honorary Society, which recognizes outstanding scholastic achievement.
ALUMNI SUCCESS
At Baldwin Wallace, you'll experience personal and professional growth in a supportive community that challenges and inspires you to succeed.
Recent BW Economics majors are finding their success in graduate schools and a variety of careers. 
EMPLOYMENT
Development Finance International, Inc.
Fathom: Digital Marketing & Analytics Agency
Cleveland International Fund
Kehoe & Associates
Progressive Insurance
GRADUATE SCHOOL
Brandeis University
Binghamton University
College of William & Mary
Columbia University
International Education at NYU
Johns Hopkins School for Advanced International Studies
Michigan State University
University of Bologna
University of Chicago
University of Cincinnati
University of Edinburgh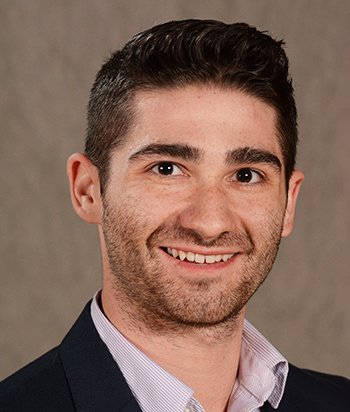 Tyler Lee '17 is Juris Doctor candidate at New York University School of Law, where he studies under a prestigious AnBryce Scholarship. BW faculty mentors guided him through the law school application process, providing feedback on the essay that nabbed him an interview with Justice Clarence Thomas. He is from Nitro, West Virginia.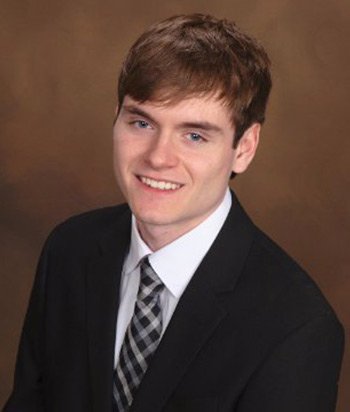 Thomas Kasper '15 is finance fellow at the Cleveland Clinic in Cleveland. BW coursework provided the analytical tools to understand the complex and dynamic U.S. healthcare market. Internships enabled the North Olmsted, Ohio, native to explore opportunities in his field and land a job after graduation.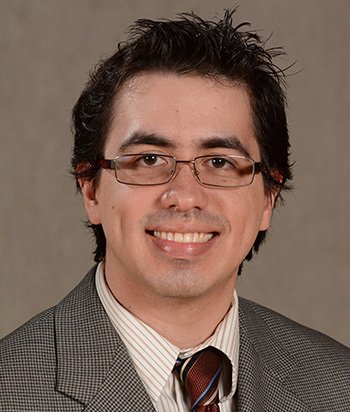 Paul Krause '15 is pursuing an M.A. in theology and political theology at Yale University Divinity School. As an undergraduate at BW, the Parma, Ohio, native conducted research in China, presented at the 2014 ASIANetwork academic conference in Chicago and had two papers published in academic journals.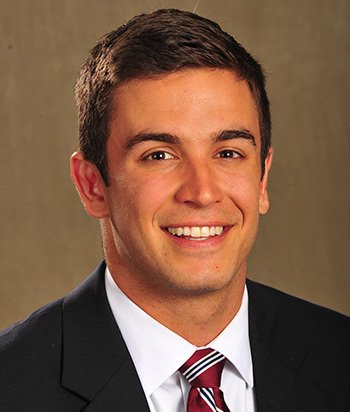 Gabe Adams '14 is financial representative with Northwestern Mutual in Cleveland, and was named 2015 Northern Ohio representative of the year. He interned at the company while at BW. Gabe was profiled in Cleveland Magazine's 2015 "Faces of Cleveland" representing the financial industry. He is from Hudson, Ohio.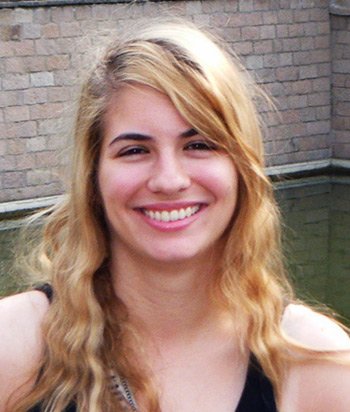 Erin Amschlinger '14 is humor writer at American Greetings and freelance writer in Cleveland. As a BW creative writing and economics student, the Rocky River, Ohio, native completed research in China, interned at local nonprofits and studied abroad in Spain. Her self-published book, "A Poet Darkly," was her undergraduate thesis.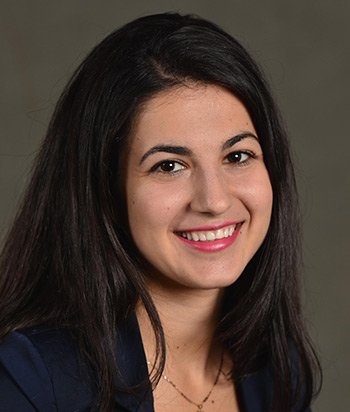 Daniela Muhaj '14 is research analyst at International Monetary Fund in the District of Columbia. At BW, Daniela was assistant project manager for BW's Center for Innovation & Growth and completed research in China as an ASIANetwork student fellow. Her M.A. in international relations is from Johns Hopkins University. She is from Albania.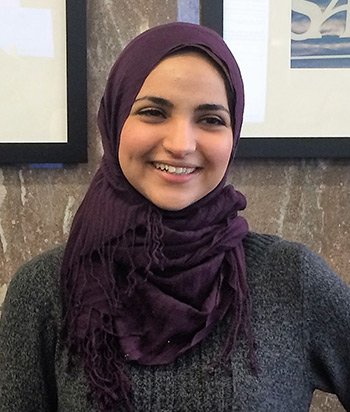 Sundous M. Eddeb '13 is M.A. candidate in international relations and international economics at Johns Hopkins University. Concentrated study in economics provided the international affairs and political science major with a valuable skill set and a practical framework for analyzing complex global issues. Sundous is from Brooklyn, Ohio.
Megan Avellana '11 is assistant director for international and graduate affairs at The Ohio State University Moritz College of Law. She holds an M.A. in international education from New York University. Study abroad enabled the Mentor High School graduate to develop the linguistic skill and global experience to launch a successful career in international education.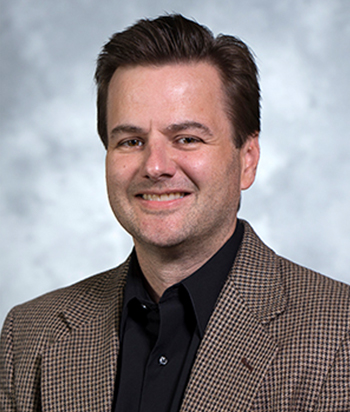 Justin Tobias '94 is professor and head of the department of economics and senior associate dean of the Krannert School of Management at Purdue University. He has also held faculty positions at Iowa State and California – Irvine. His Ph.D. in economics from the University of Chicago. Justin is from Vermilion, Ohio.