Share
OVERVIEW
Multinational. Multicultural. Multilingual. Our world is diverse and interdependent. BW's international studies program prepares you for success in an increasingly global society where political, economic and cultural insights can enhance career opportunity. An interdisciplinary major, international studies is a rigorous program that combines strong academics with enriching experiential learning.
Comprehensive coursework in international studies combined with courses in sociology, geography, political science, history, economics and other disciplines provides you with a solid foundation for understanding today's global issues. Coursework in Spanish, French, German, Chinese, Arabic or Portuguese builds language competencies and insights into cultural practices and sensitivities, making this an ideal major for those with global interests. International studies offers a flexible format which allows you to customize your coursework and experiential learning to areas of career interest.
Real-world application is integral to the program. Internships build valuable networking contacts and proficiencies. An interdisciplinary introductory course and a capstone seminar synthesize your studies and hone critical thinking, research and communication skills. Study abroad offers outstanding opportunities for year-long, semester or shorter immersion experiences. Service learning and co-curricular activities including Model United Nations, Model African Union and Model NATO conferences complement in-class learning.
Faculty-student mentoring is inherent to the program. With years of scholarly experience, BW professors offer impressive credentials and professional connections.
BW's international studies major was the first to be established in Ohio. The major has an impressive track record that spans student recognition, alumni success and faculty awards, including many of BW's most prestigious honors.
Students considering an international studies major may also interested in BW's national security major.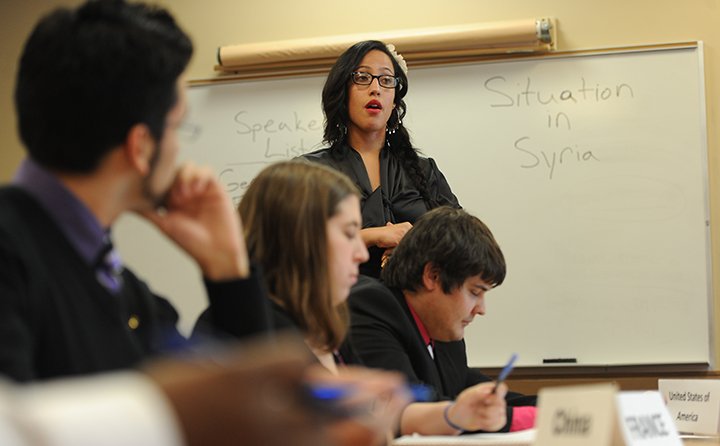 Students have opportunities to undertake international diplomacy and develop negotiation, public speaking and communication skills through Model United Nations, Model NATO and Model African Union.
CAREER OPPORTUNITIES
Diplomacy/Peace Corps
Intelligence
Federal Air Marshal Service
International business
Teaching and education
National/international civil service
Homeland security/customs
Travel and tourism
CURRICULUM
International studies is offered as a major and minor focused on understanding global interactions. The curriculum includes a required introductory course that provides a foundation for elective courses in sociology, geography, political science, history, economics, religion and foreign language. You are encouraged to study abroad or participate in a related field experience.
The capstone seminar is an interdisciplinary course that investigates current global issues and in-depth research at an advanced level to enable students to better understand the complexity of global interactions.
International studies can provide a more global focus to a major or minor in national security, foreign language (French and Francophone Studies, German or Spanish), business, political science, history, sociology, public health, sustainability and other programs of study.
Students who minor in international studies select a reduced number of courses which allow them to develop a more global perspective in areas related to their major.
The international studies major prepares students to:
Comprehend, analyze and draw conclusions regarding international issues
Show ability in course work, papers and projects to integrate two or more academic disciplines related to the International Studies Major
Recognize, value and demonstrate intercultural competency
Assess how different disciplines (e.g., history, political science, economics, sociology, etc.) influence and shape alternative individual, national government and global perspectives on international issues (international affairs)
STUDENT EXPERIENCES
Student success is a top priority. Small class sizes, individual attention and faculty mentoring are at the core of BW's international studies major.
International studies students are regularly recognized for their achievements. Students in the program repeatedly receive top honors at the campus awards program as well as many other recognitions.
The Alpha Mu chapter of Sigma Iota Rho, the international honor society for international studies, promotes scholarship and service among students, faculty and others interested in international relations.
Experiential learning is a key component of the program. Internships, study abroad, research and service learning are invaluable. Other outstanding experiential learning opportunities include:
MODEL UNITED NATIONS/NATO/AFRICAN UNION
A successful program in existence at BW for 40 years, these simulations are run as conferences where participating student teams from different universities undertake international diplomacy and experience the difficulties of intergovernmental interactions as the teams tackle current global problems through negotiation and debate. The training in communication, negotiation and public speaking skills makes Model UN relevant for students of all majors. Over the years, the BW team and individual members have won multiple awards at these conferences, including Best Delegation.
Model NATO Testimonial
Charles Henderson '14
International studies and political science major
"I was able to meet with embassy staff from the country we were representing. As the Model North Atlantic Council member for Bulgaria, I was the 'head' member of my team. I spent countless hours doing research in order to discuss Bulgaria's foreign policy positions with the actual Deputy Chief of Mission - second in charge beneath the ambassador - for the Bulgarian embassy to the United States.
"He discussed with us the different policy positions of Bulgaria in NATO. He even disclosed to us some of his personal opinions on the subjects. This really helped us to better understand the sentiments of the Bulgarian people toward the rest of Europe and the world. Sitting down and discussing current policy issues with a real diplomat helped us stay in character and perform well at the NATO conference.
"Through this experience, I learned the value of thorough, solid research and how it helps enliven discussions with experts in the field. I learned the importance of being well organized and how critical that is for understanding the complex systems, events and motivations in international politics."
STUDY ABROAD AND INTERNSHIPS
Many students choose a semester-long internship programs based in Washington, D.C., that help them develop professional skills, earn academic credit and gain valuable job experience interning in settings that include the United States Congress, news organizations, nonprofits and law firms. Many others choose to study abroad to gain in-depth understanding of other societies and their potential as U.S. allies or potential sources of security threats.
CAREER NETWORKING
Make career contacts through an advisory committee formed to support political science, international studies and legal studies majors and minors. BW alumni and other professionals serve as resources for informational interviews, shadowing and other networking opportunities. Students participating in Model AU or NATO conferences also meet with BW alums informally while in Washington, D.C. Students can learn about careers in politics, policy, government, law and foreign service and obtain information about attending graduate or law school.
ALUMNI SUCCESS
At Baldwin Wallace, you'll experience personal and professional growth in a supportive community that challenges and inspires you to succeed.
Recent BW international studies majors are finding their success in graduate schools and a variety of careers.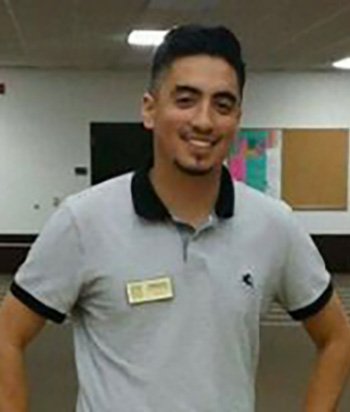 Enrique Sondakh-Dorantes '15 is coordinator of admissions and student programs at the Association of Professional Schools of International Affairs (APSIA), an international association of schools committed to improving professional education in international affairs. He is from North Ridgeville, Ohio.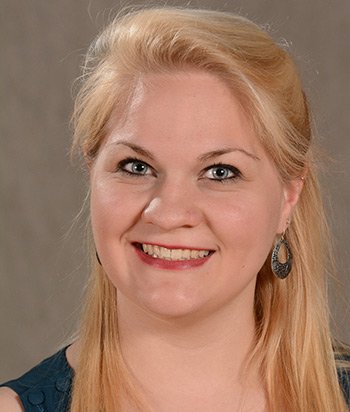 Amanda Van Gilder '15 is management analyst in the office of academic affiliations with the U.S. Department of Veterans Affairs. She holds an M.A. in strategic studies and international economics from Johns Hopkins University School of Advanced International Studies. From Akron, Ohio, she was a Fulbright Fellowship finalist.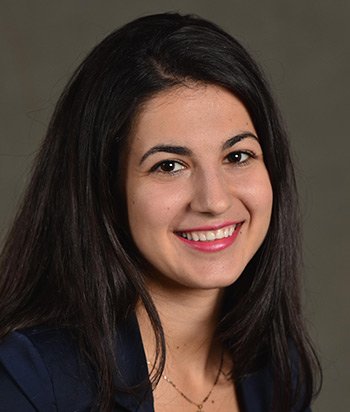 Daniela Muhaj '14 is research analyst at International Monetary Fund in the District of Columbia. At BW, Daniela was assistant project manager for BW's Center for Innovation & Growth and completed research in China as an ASIANetwork student fellow. Her M.A. in international relations is from Johns Hopkins University. She is from Albania.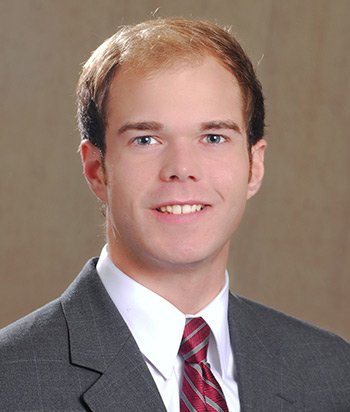 Kris Smeage '14 is legal intelligence analyst at Lumina Analytics in Tampa, Fla. He holds an M.P.A. from Columbia University School of International and Public Affairs. As a student at BW, Kris studied conducted research in Ghana. After graduation, he worked as a government teaching assistant in France. Kris is from Spring Lake, Mich.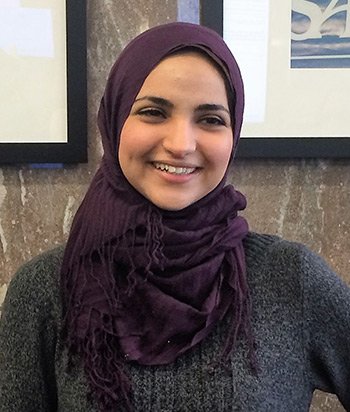 Sundous M. Eddeb '13 is M.A. candidate in international relations and international economics at Johns Hopkins University. Concentrated study in economics provided the international affairs and political science major with a valuable skill set and a practical framework for analyzing complex global issues. Sundous is from Brooklyn, Ohio.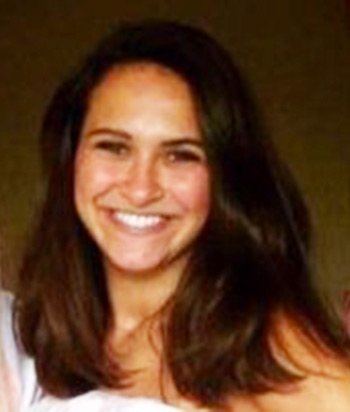 Selena Ventura '13 is French-speaking customer support specialist at Sherwin Williams in Cleveland. A French and international affairs major, Selena studied abroad in Aix-en-Provence, France. Her current position includes travel to Canada and work with a variety of countries. Selena is from Lakewood, Ohio.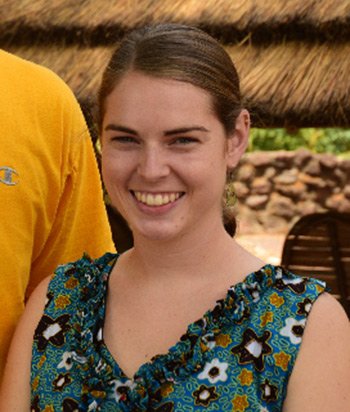 Ashley Freytag '12 is missionary for Fellowship of Evangelical Churches in Kedougou, Senegal. BW faculty challenged the Wauseon, Ohio, native to think critically about the world and become involved in Model African Union, an experience that helped her realize her passion for international missionary work.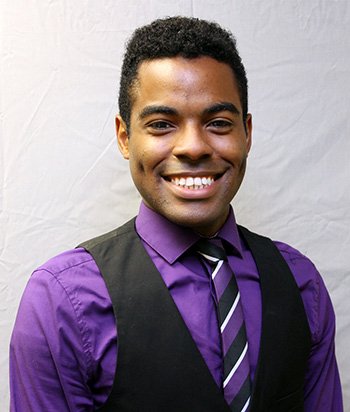 Aaron J. Howard '12 is pursuing an M.A. in international commerce and policy from George Mason University in the District of Columbia. At BW, he studied abroad in France, was involved in student government and was resident assistant - experiences that prepared the Lorain, Ohio, native for the challenges of graduate school.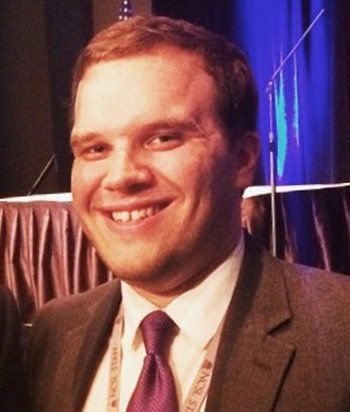 Ben Schaefer '09 is policy specialist for the National Conference of State Legislatures in the District of Columbia. He holds a Master of Public Administration from American University. The practical and theoretical knowledge he gained at BW prepared him for an exciting career in public policy. He is from Lorain, Ohio.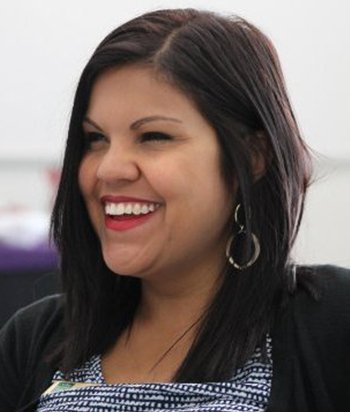 Sylvia Roldan Rios '06 is assistant director of career readiness and professional development at Oberlin College in Ohio. While at BW, she studied in Ecuador, interned in Cambodia and mentored students as an international student ambassador - all while working in the BW career services department. She is from Lorain, Ohio.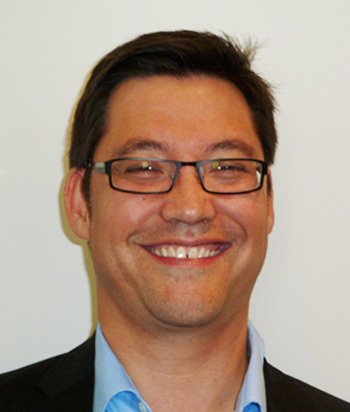 Michael A. Rogers '99 is market access and compliance attaché for the U.S. Department of Commerce currently living in Brussels, Belgium. As a BW student, the Toledo, Ohio, native studied abroad in Hungary on a prestigious U.S. Government scholarship, an experience that led him to a career in diplomacy.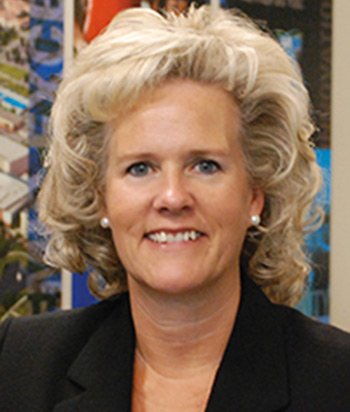 Deanna "Dee" Voss '90 is dean of admissions at Nova Southeastern University in Miami, Fla. Originally from Cleveland, Ohio, Deanna holds a master's in higher education leadership from University of Miami, where she previously held several executive-level positions.
FACULTY
Full-Time Faculty
Javier Morales-Ortiz
Chair, Department of Politics and Global Citizenship
Associate Professor of Political Science and International Studies
Coordinator, Latin American Studies Minor
Ph.D., University of Connecticut
Lauren Copeland
Associate Director, Community Research Institute
Associate Professor
Ph.D., University of California, Santa Barbara
Jason Keiber
Assistant Professor, International Studies and National Security
Ph.D., The Ohio State University
Mark Mattern
Professor
Ph.D., University of Minnesota
Barbara Palmer
Professor of Political Science
Legal Studies Coordinator
Creator & Executive Director of the BW Center for Women & Politics of Ohio
Ph.D., University of Minnesota
Thomas Sutton
Director, Community Research Institute (CRI)
Professor
Ph.D., Kent State University