Department of Foreign Languages & Literatures
(440) 826-2244
OVERVIEW
The most widely spoken language in Europe, German is an outstanding major for students interested in the sciences, arts, business, education and social sciences.
It has been used for many of the Western world's most important works­ in philosophy, literature, music, art history, theology, psychology, chemistry, physics, engineering and medicine.
Baldwin Wallace's German program offers a practical approach to language study that connects it to real life. You'll learn about current events, literature, communication and sensitivities, cultural history and contemporary lifestyle of German-speaking nationalities.
The integrative program builds competencies in reading, writing, speaking and language comprehension.
Experiential learning is central to the program. You can attend cultural events and culinary field trips, join student organizations and participate in a German language table (Stammtisch).
Germany, Austria and Switzerland are among the German-speaking countries where you can travel. BW's study abroad offers outstanding opportunities for year-long, semester, six- or two-week immersion experiences.
Also beneficial are internships, independent study projects, service-learning activities and co-curricular involvement.
INTERESTED IN BECOMING A TEACHER?
If you would like to become a German teacher, BW has an outstanding teacher education program.
LEADING LANGUAGE OF GLOBAL BUSINESS
German-speaking countries have a strong international business presence. More than 1,100 companies have subsidiaries in the U.S. and over 2,000 American companies conduct business in German-speaking countries.
STUDY OF FOREIGN LANGUAGE BOOSTS SKILLS
Benefits of learning a foreign language are multi-fold and include:
EFFECTIVE ORAL AND WRITTEN COMMUNICATION
Beyond fostering competencies in foreign language, you can develop communication skills applicable to any discipline.
CRITICAL THINKING AND ANALYTICAL REASONING
Reading and translation can enhance your ability to use logic and recognize how meaning is determined by context. It also can build problem-solving proficiencies and an ability to understand abstract ideas.
GLOBAL AWARENESS AND SENSITIVITY
Learning about other cultures and studying abroad can help you better respect and appreciate people with different traditions, customs and values. You can gain confidence and adaptability skills through immersion in a different culture.
CULTURAL RICHNESS
Speaking another language can open doors to art, literature, music, film, fashion, food and many other aspects of a new culture.
CAREER MARKETABILITY
Knowledge of a foreign language can set you apart from monolingual job candidates.
ENRICHING BW'S INTERNATIONAL PRESENCE
A new BW partnership with LADO Enterprises, Inc. will enrich the campus with an even greater international, intercultural presence. The partnership unites BW and LADO in welcoming international students to campus for classes in English as a Second Language.
CAREER OPPORTUNITIES
Government, education, business and nonprofit sectors seek individuals who are fluent in two or more languages. Examples of positions include:
Teacher
Arts-related manager
Linguist/interpreter
Foreign service associate
Travel industry coordinator
Bilingual executive
Curator/archivist
Import/export manager
CURRICULUM
Offered as a major and minor, German blends comprehensive coursework with dynamic practical application.
It is an outstanding companion major or minor to other disciplines, including the fine arts, science, business, international studies, mathematics, psychology, political science, history and philosophy.
Within the foreign language department, BW offers additional majors and minors in French and Spanish. Instruction also is available for Arabic, Chinese and Italian.
STUDENT EXPERIENCES
Experiential learning bridges classroom study with real-world opportunities. You can enhance your studies through internships, co-curricular activities and other learning opportunities that include:
STUDENT CLUBS & ORGANIZATIONS
German Club
The club provides an opportunity for students to explore and learn about the German language and culture outside the classroom. Other foreign language clubs include the French Club, Italian Club, Middle Eastern Culture Club and Spanish Club.
Language Tables
Language tables are a great opportunity to practice your foreign language skills outside the classroom. All language levels are welcomed.
International Film Series
An annual event on campus, the International Film Series showcases films representing a variety of cultures.
Evenings of Culture: German-American Kulturabend
Held during the school year, the events highlight the present day German instruction at BW while paying tribute to the institution's German heritage, as represented through the union of Baldwin University and German Wallace College.
ALUMNI SUCCESS
At Baldwin Wallace, you'll experience personal and professional growth in a supportive community that challenges and inspires you to succeed.
Baldwin Wallace has long championed the success of its students. Evidence of this can be seen in the extraordinary achievements of its alumni spread throughout the United States and the world. Among recent accolades, 92 percent of graduates from the Class of 2014 reported being in rewarding jobs or in graduate school studies within six months after graduation.
Recent graduates with German degrees are finding success in a variety of careers.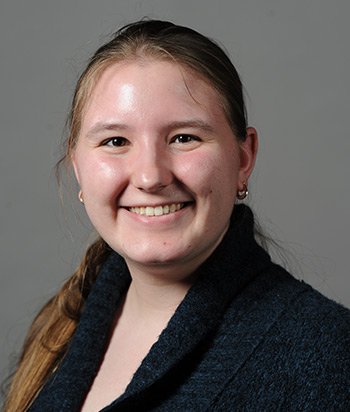 Katherine Brink '13 is industry analyst and copy editor for The Freedonia Group in Cleveland. At BW, Katherine worked as a course assistant and student consultant for BW's business plan clinic. She graduated from BW with degrees in German and English. She is from Strongsville, Ohio.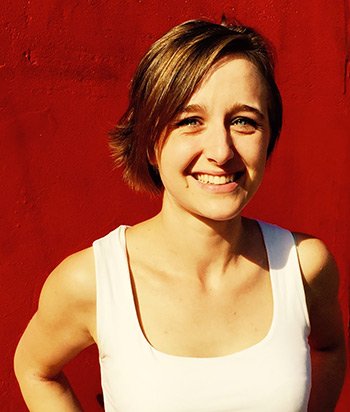 Leanora Lange '08 is processing and institutional archivist at Center for Jewish History in New York working with German language collections. Her translation and adaptation of Georg Büchner's "Woyzeck," entitled "Chop-Chop-Zig-Zag-Woyzeck," was performed at FringeNYC in 2015. She is from Newton Falls, Ohio.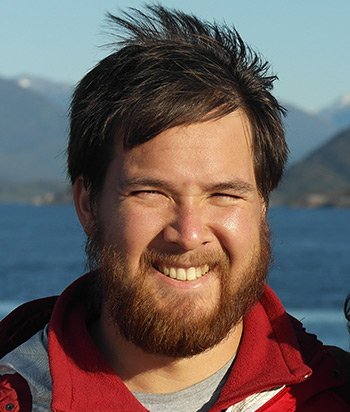 Cliff "Abe" Bender '05 is developer at Hyland Software in Westlake, Ohio. Cliff was hired immediately after graduation and says his study abroad and double major in German has given him an international edge that has led to multiple career advancements. He was born in Kyoto, Japan and grew up in Granger, Ohio.
Full-Time Faculty
Stephen J. Hollender
Professor of German
Ph.D., University of Iowa
Adjunct Faculty
Dora Solymosi
Lecturer in German
M.S., Case Western Reserve University