Department of World Languages, Literatures and Cultures
(440) 826-2244
Follow Us on Instagram

@bwworldlanguages
Share
OVERVIEW
The most widely spoken language in Europe, German is an outstanding major for students interested in the sciences, arts, business, education and social sciences.
It has been used for many of the Western world's most important works­ in philosophy, literature, music, art history, theology, psychology, chemistry, physics, engineering and medicine.
Baldwin Wallace's German program offers a practical approach to language study that connects it to real life. You'll learn about current events, literature, communication and sensitivities, cultural history and contemporary lifestyle of German-speaking nationalities.
The integrative program builds competencies in reading, writing, speaking and language comprehension.
Experiential learning is central to the program. You can take advantage of internships, independent study projects, service-learning activities and co-curricular involvement.
Germany, Austria and Switzerland are among the German-speaking countries where you can travel. BW's study abroad offers outstanding opportunities for year-long, semester-long and shorter immersion experiences.
CURRICULUM
Offered as a major and minor, German blends comprehensive coursework with dynamic practical application.
It is an outstanding companion major or minor to other disciplines, including the fine arts, science, business, international studies, mathematics, psychology, political science, history and philosophy.
German courses are open to students of all majors. If you have previously taken classes in German in high school, you will be required to complete a placement test prior to registering for courses.
Within the Department of World Languages, Literatures, and Cultures, BW offers additional majors and minors in French and Spanish. Instruction also is available for Arabic, Chinese and Italian.
The German major prepares students to:
Communicate in languages other than English
Demonstrate knowledge and understanding of other cultures
Use foreign language in connection with other disciplines
Demonstrate knowledge of the nature of language and culture
STUDENT EXPERIENCES
Our world-class faculty will help you make your educational experience everything you want it to be. Small class sizes and an 11:1 student-to-faculty ratio mean professors get to know you and your interests.
Experiential learning bridges classroom study with real-world opportunities. You can enhance your studies through internships, fellowships, study abroad and a variety of co-curricular and other learning opportunities.
STUDENT CLUBS & ORGANIZATIONS
Delta Phi Alpha - National German Honor Society
To qualify for membership, the student must be of at least sophomore standing, be enrolled in a German course beyond the intermediate level, have a cumulative GPA of at least 3.0 and have a GPA in German courses of a 3.333 (B+) or better.

German Club
The club provides an opportunity for students to explore and learn about the German language and culture outside the classroom. Other foreign language clubs include the French Club, Italian Club, Middle Eastern Culture Club and Spanish Club.
Language Tables
Language tables are a great opportunity to practice your foreign language skills outside the classroom. All language levels are welcomed.
International Film Series
An annual event on campus, the International Film Series showcases films representing a variety of cultures.
Evenings of Culture: German-American Kulturabend
Held during the school year, the events highlight the present day German instruction at BW while paying tribute to the institution's German heritage, as represented through the union of Baldwin University and German Wallace College.
ALUMNI SUCCESS
Baldwin Wallace has long championed the success of its students. Evidence of this can be seen in the extraordinary achievements of its alumni spread throughout the United States and the world.
Yasmine White '21 is currently working as an au pair in Germany and plans to teach German at the high school level when she returns to the U.S. Yasmine received a degree in German and education. While at BW, she served as president of German Club and was also a part of the honors program.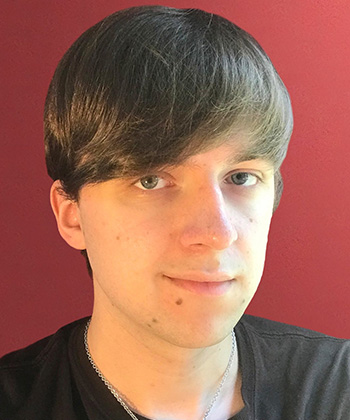 Jacob Luther '21 is an assistant national bank examiner at the Office of the Comptroller of the Currency. He earned a degree in German and finance and received the Milton T. Baldwin Prize, the highest academic achievement at BW. At BW, he worked as an intern for the Center for Innovation & Growth and was treasurer of the German Club.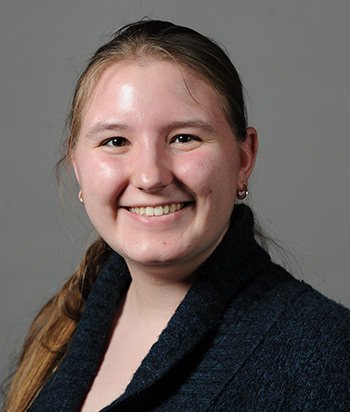 Katherine Brink '13 is industry analyst and copy editor for The Freedonia Group in Cleveland. At BW, Katherine worked as a course assistant and student consultant for BW's business plan clinic. She graduated from BW with degrees in German and English. She is from Strongsville, Ohio.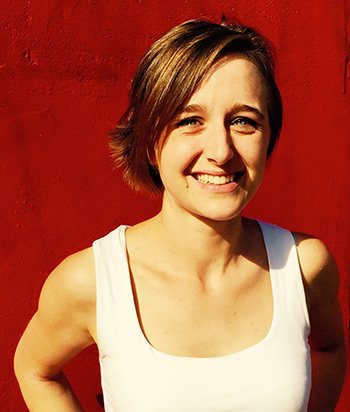 Leanora Lange '08 is processing and institutional archivist at Center for Jewish History in New York working with German language collections. Her translation and adaptation of Georg Büchner's "Woyzeck," entitled "Chop-Chop-Zig-Zag-Woyzeck," was performed at FringeNYC in 2015. She is from Newton Falls, Ohio.
FACULTY
Full-Time Faculty
Christina Svendsen
Assistant Professor
Ph.D., M.A., Harvard University
Adjunct Faculty
Stephanie Mauro
Lecturer
M.A., Philipps University-Marburg