Department of Foreign Languages & Literatures
(440) 826-2244
OVERVIEW
Known for being the international language of politics, French also has application for science, technology, transportation and finance. It is an outstanding major offering diverse career opportunities.
Today, it is spoken on five continents and is the official working language of the United Nations, NATO, European Union, International Red Cross, World Health Organization, UNESCO and International Olympic Committee, among others.
Baldwin Wallace's French major offers a practical approach to language study that connects it to real life. You'll learn about current events, intercultural communication and sensitivities, French literature and civilization.
Coursework is comprehensive and integrates reading, writing, speaking and language comprehension.
Experiential learning is central to the program. You can attend cultural events and culinary field trips, join student organizations and participate in a French language table.
Study abroad offers outstanding opportunities for year-long, semester, six- or two-week immersion experiences. You can visit France, Quebec or other French-influenced areas.
Also complementary to your coursework are internships, independent study projects, service-learning activities and co-curricular involvement.
INTERESTED IN BECOMING A TEACHER?
If you would like to become a French teacher, BW has an outstanding teacher education program.
STUDY OF FOREIGN LANGUAGE BOOSTS SKILLS
Benefits of learning a foreign language are multi-fold and include:
EFFECTIVE ORAL AND WRITTEN COMMUNICATION
Beyond fostering competencies in foreign language, you can develop communication skills applicable to any discipline.
CRITICAL THINKING AND ANALYTICAL REASONING
Reading and translation can enhance your ability to use logic and recognize how meaning is determined by context. It also can build problem-solving proficiencies and an ability to understand abstract ideas.
GLOBAL AWARENESS AND SENSITIVITY
Learning about other cultures and studying abroad can help you better respect and appreciate people with different traditions, customs and values. You can gain confidence and adaptability skills through immersion in a different culture.
CULTURAL RICHNESS
Speaking another language can open doors to art, literature, music, film, fashion, food and many other aspects of a new culture.
CAREER MARKETABILITY
Knowledge of a foreign language can set you apart from monolingual job candidates.
ENRICHING BW'S INTERNATIONAL PRESENCE
A new BW partnership with LADO Enterprises, Inc. will enrich the campus with an even greater international, intercultural presence. The partnership unites BW and LADO in welcoming international students to campus for classes in English as a Second Language.
FRANCE AMONG TOP GLOBAL BUSINESSES
A main trading partner with the U.S., France is among the leaders of the world market. It ranks fourth in the Fortune Global 500, behind the USA, China and Japan. There are more Fortune Global 500 companies headquartered in Paris than in Beijing, New York, London or Munich.
CAREER OPPORTUNITIES
Government, education, business and nonprofit sectors seek individuals who are fluent in two or more languages. Examples of positions include:
Arts-related manager
Curator/archivist
Linguist/interpreter
Foreign service associate
Fashion buyer
Teacher
Banking/finance manager
Travel industry coordinator
CURRICULUM
Offered as a major and minor, French blends comprehensive coursework with dynamic practical application.
It is an outstanding companion major or minor to other disciplines, including the fine arts, science, business, international studies, sociology, political science, history and philosophy.
Within the foreign language department, BW offers additional majors and minors in German and Spanish. Instruction also is available for Arabic, Chinese and Italian.
STUDENT EXPERIENCES
Experiential learning bridges classroom study with real-world opportunities. You can enhance your studies through internships, co-curricular activities and other learning opportunities that include:
STUDENT CLUBS & ORGANIZATIONS
French Club
The club offers a forum for students and others interested in French social, cultural and language activities, including cinema, video, music, cuisine, discussions and more. Other BW foreign language clubs include the German Club, Italian Club, Middle Eastern Culture Club and Spanish Club.
Language Tables
Language tables are a great opportunity to practice your foreign language skills outside the classroom. All language levels are welcomed.
International Film Series
An annual event on campus, the International Film Series showcases films representing a variety of cultures.
ALUMNI SUCCESS
At Baldwin Wallace, you'll experience personal and professional growth in a supportive community that challenges and inspires you to succeed. Baldwin Wallace has long championed the success of its students. Evidence of this can be seen in the extraordinary achievements of its alumni spread throughout the United States and the world. Among recent accolades, 92 percent of graduates from the Class of 2014 reported being in rewarding jobs or in graduate school studies within six months after graduation.
Recent graduates with French degrees are finding success in a variety of careers.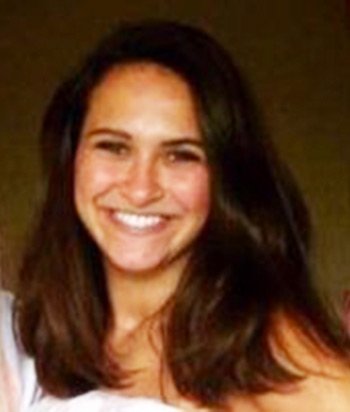 Selena Ventura '13 is French-speaking customer support specialist at Sherwin Williams in Cleveland. A French and international affairs major, Selena studied abroad in Aix-en-Provence. Her current position includes travel to Canada and work with a variety of countries. She is from Lakewood, Ohio.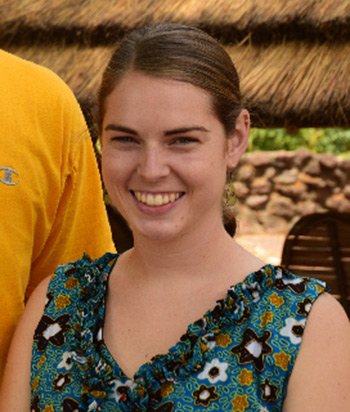 Ashley Freytag '12 is missionary for Fellowship of Evangelical Churches in Kedougou, Senegal. BW faculty challenged the Wauseon, Ohio, native to think critically about the world and become involved in Model African Union, an experience that helped her realize her passion for international missionary work.
Full-Time Faculty
Nadia Sahely
Chair, Foreign Languages and Literatures Department
Professor
Ph.D., Brown University
Adjunct Faculty
Anthony Celhay
Lecturer
M.A., Kent State University
Keba Sylla
Lecturer
Ph.D., University of Akron