---
Why You Should Earn Your Graduate Degree at BW
Our motto, transformative and applied education, is a statement that reflects the BW graduate student's experience. From intimate class settings that allow you to form relationships with your professors and peers, to opportunities that allow you to apply the skills you learned in class in a real-world setting, all of our graduate and professional programs are designed to transform you into an experienced professional, prepared to confidently pursue your chosen career path.
While many graduate schools may have similarities in their programs, BW's graduate and professional programs stand out from the rest for several reasons. With competitively priced programs, classes taught by renowned scholars and practitioners, flexible class options, strong partnerships and excellent student outcomes, discover why BW is the best choice for your graduate education. Contact us to learn more.
Affordable Excellence
BW's competitively priced programs are taught by renowned scholars and practitioners.
Flexible Class Options
Several graduate programs offer the option to take classes full-time, part-time, in-person or online.
Excellent Student Outcomes
Our students excel on licensure exams and alums serve in leadership roles across several industries.
Strong Partnerships
Students and alumni benefit from BW's partnerships throughout the community and Greater Cleveland.
---
Baldwin Wallace Graduate Programs
With over 30 graduate and professional programs across business, education and healthcare, each program offers the knowledge, skills and credentials that are vital in your field and ensures that you gain practical applications, analytical skills, ethical reasoning and problem-solving strategies. Most importantly, each program is personalized to you, focused on your interests and career goals to help you succeed in your field.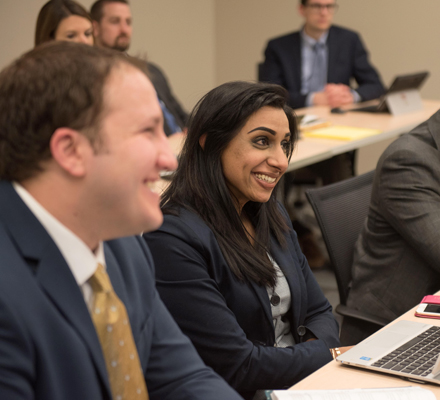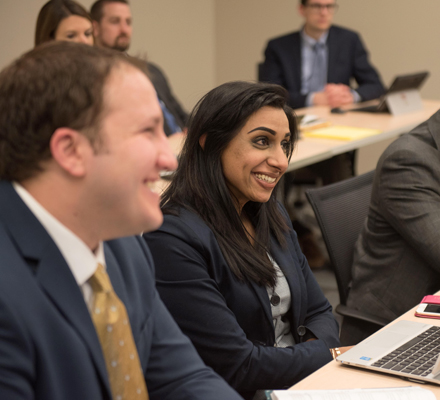 ---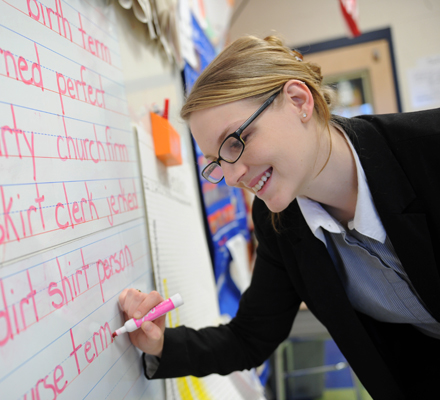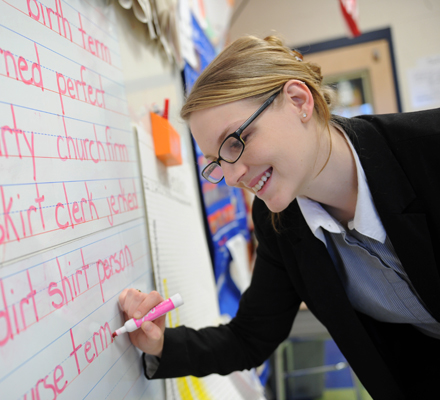 ---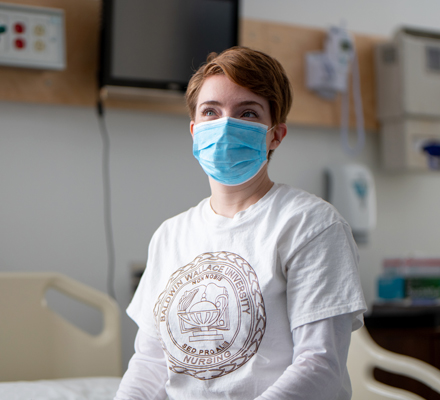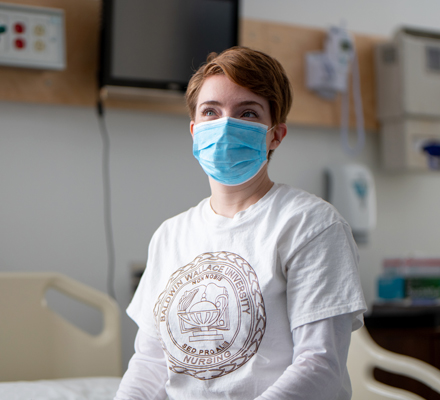 ---
How BW's Graduate Programs Stand Out
Baldwin Wallace takes pride in our affordable excellence. As a leading private university, we offer competitively priced programs with faculty members who are renowned scholars and passionate practitioners. Our graduate students find success through BW's programs because of smaller class sizes, which supports their ability to learn and grow as individuals, both professionally and personally. To assist with cost, many of our graduate programs offer bundled pricing, which may include textbooks, review courses and other learning resources.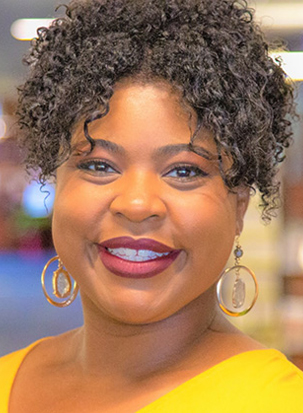 "I loved my cohort. The program's intimate nature allowed my peers and I to establish meaningful relationships with one another and thus, sustain a network to this day of colleagues and friends who can advocate on behalf of one another's valuable skills, experiences and insights."
Autumn Parker '19
Leadership in Higher Education (LHE)
---
Many of our graduate students appreciate the flexibility of their program's class options. Depending on the program, BW offers students options to take classes in-person, online through a virtual classroom or a combination of both. Course content is also available online in an asynchronous format to create a work-life-education balance for working professionals seeking a graduate degree at BW. In addition to flexible class options, several of our graduate programs have implemented a waiver for GRE and GMAT for BW undergraduate students, working professionals and others.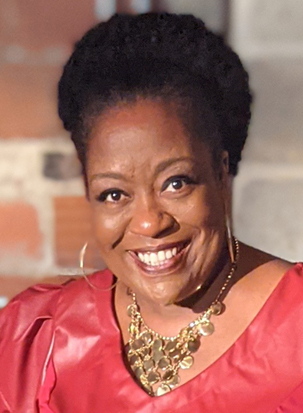 "As a graduate student during a pandemic, the MBA program was incredible because of its flexibility. I am not sure that I would have been able to do it without the flexible aspect. The HyFlex format of classes made me feel like I was part of the classroom and able to grasp key ideas."
Sheffia Dooley '22
Master of Business Administration (MBA), Management
---
As you seek the right graduate program for you, it's important that you feel confident in your future success, whether that means passing a licensure exam, being prepared with the best set of skills and experience or discovering your ideal career path. For programs with state and national licensure exams, our students consistently have high pass rates. Our graduates can be found in leadership roles in hospitals, non-profit organizations, school systems and businesses across Northeast Ohio and beyond.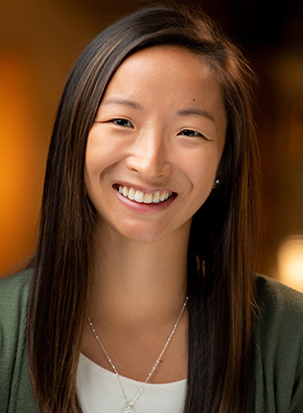 "By providing me with clinical opportunities, the program prepared me for my career. I worked with clients from 2.5 to 60+ years old, which helped me to apply the pediatric and adult academic coursework into intervention sessions."
Lia French '20
Speech-Language Pathology (SLP)
---
Several of our graduate programs are developed in collaboration with Northeast Ohio companies, hospitals, schools or other community-based partners. These strategic partnerships provide benefits to students such as connections to future employers, discounted tuition for select employers and opportunities for applied practicum or clinical experiences. In addition, many of our graduate programs have unique partnerships with employers specific to a particular field. Some of our partners include The MetroHealth System, Southwest General Hospital, Sherwin-Williams, Bedford City School District and Berea City School District.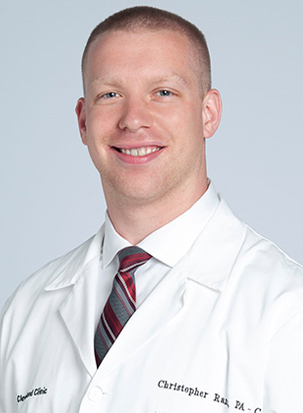 "Access to clinicals at some of the top hospital systems such as Cleveland Clinic, MetroHealth, Summa Health, Akron Children's Hospital and University Hospitals allowed me to rotate with preceptors in highly specialized fields."
Chris Ranc '19
Physician Assistant (PA)
---
Contact Us
Reach out to us if you have any questions or would like to learn more about any of BW's graduate programs.
BUSINESS
(440) 826-2191, business@bw.edu
EDUCATION AND HEALTH SCIENCES
(440) 826-8012, graduate@bw.edu