Our most flexible MBA offering, the Management MBA can be completed in its entirety via evening courses only, via online/hybrid courses only, or in a combination of weeknight, weekend, and online/hybrid courses.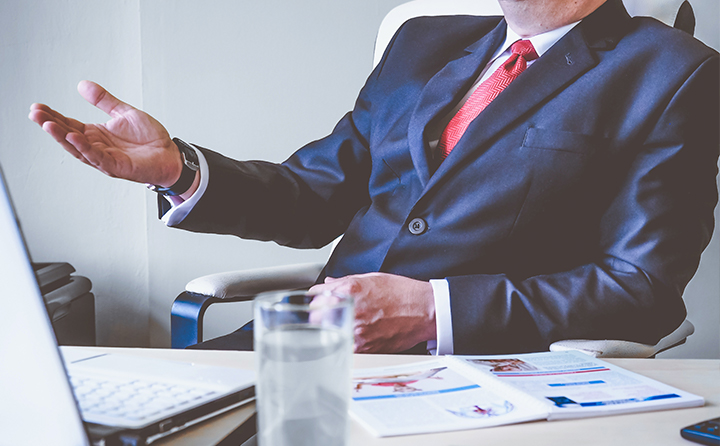 For three consecutive years, U.S. New & World Report has ranked the hybrid option of the Management MBS as the #1 or #1 online graduate business program among private universities in Ohio and in the top third in the country.
Management MBA students explore systems management perspectives that are applicable across industries and learn with professionals from various business disciplines to expand their network of professional contacts.
The track is designed to develop managerial and leadership knowledge, skills, abilities, and values. The curriculum is geared toward students who prefer a broader spectrum of course options to enhance their career potential.
Perfect your project management skills. Aligned with the Project Management Institute Project Management Body of Knowledge (PMBOK Guide), this course covers the fundamental knowledge areas and skills of successful PM professionals.
Manage change, creativity and innovation. Take a deep dive into change management, problem solving, and organizational growth. Topics include nurturing teamwork, promoting new ideas, and, among others, leading processes of change.
Develop ethical leadership abilities. Explore the complex ethical challenges that managers face, including international labor, environmental issues, bribery and corruption, and sexual harassment.
CAREER OUTCOMES
The program's systems approach to managerial thinking and leadership enable students to manage and lead large or small organizations in both for-profit and non-profit environments.
FACULTY
Small class sizes led by thought leaders and executives from across industries provide a rich learning experience. Our instructors are focused on teaching, real-world application, and, most importantly, positioning you for career advancement. BW faculty bring first-hand knowledge and industry connections from their professional careers into the classroom.
SCHEDULING OPTIONS
Each semester, you can choose from classes that meet on weeknight evenings, weekends or in an online/hybrid format - and any combination thereof that best fits your schedule. Or, you can choose to complete the Management MBA entirely via evening classes or online/hybrid courses. Note: Some courses may only be available in specific formats or schedules.
CURRICULUM
The program combines powerful coursework on managing human capital for the modern firm with classes designed to enhance your leadership capabilities and overall business knowledge.
Classes do not need to be taken in the sequence below; your advisor can help you select and register for courses throughout the program. Course descriptions and curriculum can be found in the University catalog.
MBA Core Courses
| | | |
| --- | --- | --- |
| Course Number | Course Name | Credits |
| MGT-501 | Systems Management | 3 |
| MGT-509 | Organizational Leadership | 3 |
| BUS-526 | Operations Analysis Models | 3 |
| ACC-548 | Accounting for Business Decisions | 3 |
| FNC-548 | Financial Management | 3 |
| MKT-551 | Strategic Marketing | 3 |
| FNC-581 | Managerial Economics | 3 |
| BUS-670 | Strategic Management | 3 |
Management Track
| | | |
| --- | --- | --- |
| Course Number | Course Name | Credits |
| MGT-645 | Project Management | 3 |
| MGT-657 | Managing Change, Creativity & Innovation | 3 |
| MGT-660 | Corporate Citizenship & Ethics in a Globalized Economy | 3 |
TUITION, FEES & FINANCIAL AID