Sport Management MBA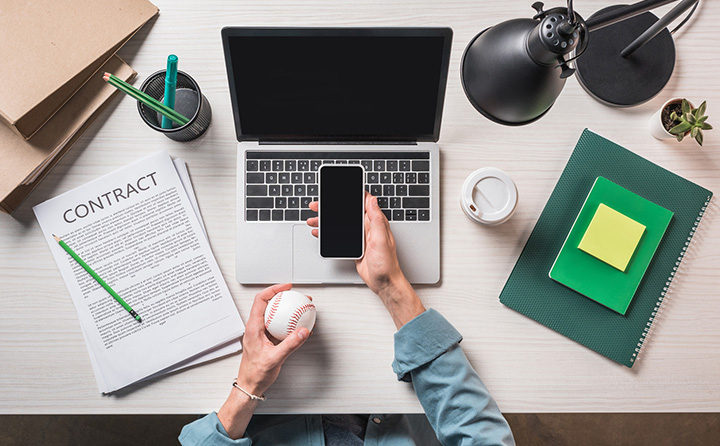 The MBA in sport management is designed for professionals who would like to strengthen their strategic decision-making skills and advance their career within the sport industry. With a focus on economic models, analytics, sport venue management and sport marketing, BW's sport management MBA program seeks to develop forward-thinking and innovative professionals who will drive the growth and future of the industry.
Develop sport marketing strategies. Gain an understanding of the various aspects of sport marketing: market research, promotions, advertising, digital marketing, public relations and sport marketing strategy.
Decide with data. Apply data analysis to make both functional and strategic decisions within the sports industry.
Examine sport markets using economic theory. Apply economics to better understand sport markets: demand, supply and pricing, league organization, monopoly power and market failure, labor market problems and remedies, public finance of sports and labor relations.
Career Outcomes
Plunkett Research estimated the U.S. sport business industry is worth $540 billion in 2018 and the global sport business industry is worth $1.3 trillion, with substantial growth anticipated in the coming years. Job titles of master's-prepared sport managers include:
Market Research Analyst
Coach/Scout
Recreation/Tourism Executive
Sports Promoter
Athletic Administrator
Sales Manager
Event/Convention Planner
Flexible MBA
Our flexible MBA option allows students to choose a start term (fall, spring or summer), class times (weeknight evenings or weekdays), the pace of the program and three options for attending classes (in-person, in real-time online or by watching a recording). Students can utilize all three options throughout the program based upon the most convenient option for their schedule.
Learn more about the flexible MBA
Stackable Certificates
If you're interested in earning your MBA but don't have the time to commit to a full program, our stackable certificates allow you to earn credits toward an MBA degree and earn micro-credentials along the way.
Learn more about stackable certificates
Curriculum
The sport management MBA specialization combines powerful coursework on various facets of the sport industry with a sequence of classes designed to enhance your leadership capabilities and business knowledge.
Classes do not need to be taken in the sequence below; your advisor can help you select and register for courses throughout the program.
Course Descriptions
Course descriptions and curriculum can be found in the University catalog.
MBA Core Courses
| | | |
| --- | --- | --- |
| Course Number | Course Name | Credits |
| MGT-501 | Systems Management & Organizational Theory | 3 |
| MGT-509 | Organizational Leadership | 3 |
| SPM-511 | Sport Marketing | 3 |
| BUS-526 | Operations Analysis Models | 3 |
| ACC-548 | Accounting for Business Decisions | 3 |
| FNC-548 | Financial Management I | 3 |
| SPM-550 | The Economics of Sport | 3 |
| BUS-670 | Strategic Management | 3 |
Sport Management Specialization
| | | |
| --- | --- | --- |
| Course Number | Course Name | Credits |
| SPM-510 | The Business of Sport | 3 |
| SPM-512 | Sport Venue & Event Operations | 3 |
| SPM-551 | Sport Analytics & Strategy | 3 |
Tuition, Fees & Financial Aid