Master of Accountancy (MAcc)
Share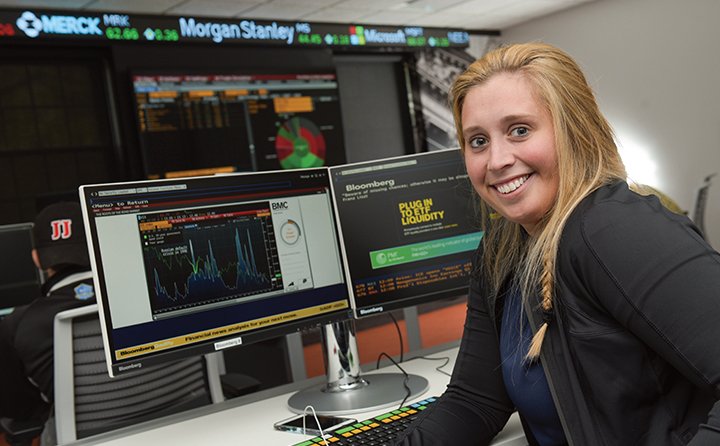 If accounting is the language of business, the ability to translate its meaning is an invaluable skill. BW's Master of Accountancy (MAcc) program is designed and driven by current and emerging technologies, cases and simulations to delve into accounting situations requiring expertise and analytical skills, and subject matter that allows graduates to simulate work in the accounting profession.
Master of Accountancy Highlights
100% career placement after graduation.
Graduates work in a variety of roles, including public accounting, government, nonprofit, industry, or graduate business owner.
Option to enroll full-time or part-time.
Start classes in fall, spring or summer.
Scholarships available.
Day and evening classes are available.
One-to-one mentoring with the BW Accounting Advisory Board members.
Dedicated BW Career Center support for networking and mentoring to assist with job placement.
Prepare for Accounting Career Opportunities
The MAcc program's goal is to help students seamlessly move from classroom to workplace, which is embedded into the teachings of all program requirements. Graduates will be prepared for a diverse selection of careers in accounting, including public accounting, industry and government agencies, and for candidacy to sit for the CPA exams. In addition, a Master of Accountancy degree provides you a pathway for entrepreneurship and the ability to give back to your community.
MAcc Program Curriculum
The MAcc program curriculum includes advanced accounting subjects, data analytics, financial statement analysis, fraud examination, and four minimester capstone classes in partnership with Becker Education Services, the gold standard in CPA exam preparation. All courses are taught by faculty with the appropriate academic credentials, real-world on-the-job experiences, and professional certifications or licenses where appropriate.
Master of Accountancy Program Features