Master of Accountancy (MAcc)
Share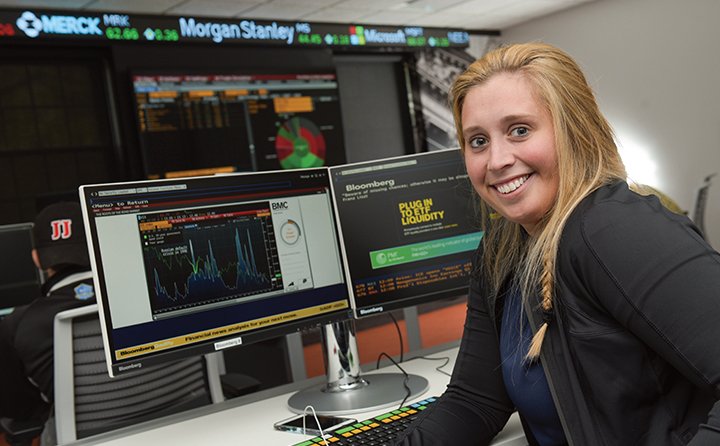 Interested in a graduate accounting degree to fulfill CPA preparation criteria? The Master of Accountancy (MAcc) program will prepare students for careers in the accounting profession, including public accounting, industry, and government agencies and for candidacy to sit for the CPA exam.
This innovative program combines advanced accounting education with powerful CPA exam preparation and state-of-the-art technology. There are two options available:
Full-Time Program
This two-semester (fall and spring) curriculum includes advanced accounting subjects, data analytics, financial statement analysis, fraud examination and two-semester capstone class embedded with the Becker CPA Review Course materials.
Part-Time Program
An evening rotation of courses will allow students to finish the MAcc program at their own pace. A two-year schedule (fall, spring, summer) is available that allows students to plan courses and meeting times over an extended period of time.
Master of Accountancy Program Features
LEARN MORE
Ready to take the next step and learn more about graduate business programs at BW? Submit the form below or contact Carmen Castro-Rivera at (440) 826-3331 or ccastror@bw.edu today. 
Loading...