Business Administration Certificate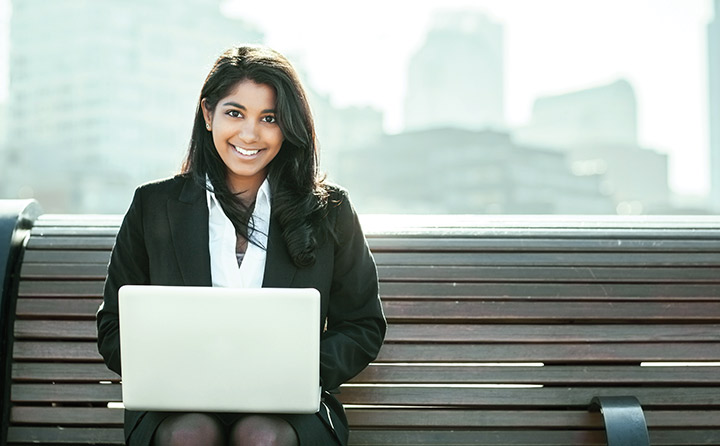 A business administration certificate is one of our most versatile offerings and provides a solid foundation through its curriculum.
With courses from the core MBA curriculum, students examine several aspects of business operations including accounting, finance, marketing and economics. You'll learn how to analyze data, utilize managerial tools, solve problems, troubleshoot and make sound business decisions, all of which are vital in today's business world.
Students who complete a graduate certificate in business administration can move into different roles or work environments with confidence, knowing the skills and knowledge they gained can be an asset almost anywhere.
Business Administration Certificate Curriculum
Students will complete 15 credit hours including:
Operations Analysis Models
Accounting for Business Decisions
Financial Management
Strategic Marketing
Managerial Economics
Schedule and Class Participation
Classes meet on weeknight evenings and students choose how to participate with three options for attending classes: in-person, in real-time online or by watching a recording. All three options can be utilized throughout the program based on the most convenient option for your schedule. This format enables you to balance a busy schedule and earn a credential in less time than a traditional MBA or other master's program.
Stackable Certificates
If you're interested in earning your MBA but don't have the time to commit to a full program, our stackable certificates allow you to earn credits toward an MBA degree and earn micro-credentials along the way.
Learn more about stackable certificates
Tuition and Fees
$832 per credit hour; minimum 12-credit-hours are required.
Minimum certificate cost is $9,984 for 12 credit hours.
Books are additional and may be purchased at the BW Bookstore.
Federal Student Aid (FSA) is not currently available for this new certificate.
Other aid sources can be found here.
This information reflects current tuition; costs are subject to change without notice.
LEARN MORE
Ready to take the next step and learn more about graduate business certificate programs at BW? Submit the form below or contact Carmen Castro-Rivera at (440) 826-3331 or ccastror@bw.edu today.