Graduate Certificate in Business Analytics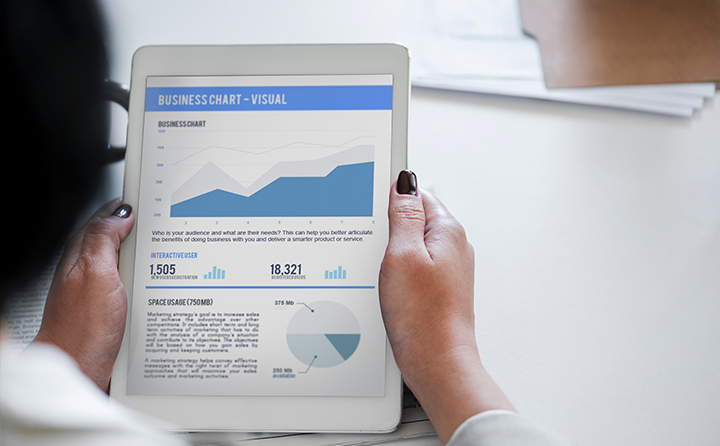 Big Data. Analytics. Metrics. Modeling. Today, business is a numbers game — and organizations need talented employees with the skills to extract valuable insights from data.
A program you can tailor to your specific needs, the Graduate Certificate in Business Analytics will prepare you to lead your organization by using data to make informed decisions.
Business Analytics Certificate Curriculum
Customize a program of 12-15 credit hours that matches your interests and career goals. Choose from course topics, including:
Accounting Information Systems & Data Analysis
Development Tools in Business Analytics
Applied Analytics
Applied Marketing Analytics
Data Visualization
Operations Analysis Models
Predictive Analytics
To prepare for this program, some students may be required to take a foundation course on quantitative analysis and participate in a Microsoft Excel boot camp.
Schedule and Format
Classes meet on weeknight evenings or online — enabling you to balance your busy schedule and earn a credential in less time than a traditional MBA or other master's program. Note: Some courses may only be available in specific formats and schedules.
Tuition and Fees
$832 per credit hour; minimum 12-credit-hours are required. Minimum certificate cost is $9,984 for 12 credit hours. Maximum is $12,480 for 15 credit hours.
Books are additional and may be purchased at bookstore.bw.edu.
This information reflects current tuition; costs are subject to change without notice.
LEARN MORE
Ready to take the next step and learn more about graduate business certificate programs at BW? Submit the form below or contact Carmen Castro-Rivera at (440) 826-3331 or ccastror@bw.edu today.