BW Summer Scholars excel
Breaking new ground in research is at the center of BW's Summer Scholars program, a 10-week living-learning experience that enables students to design their own research or creative project under the supervision of a faculty mentor.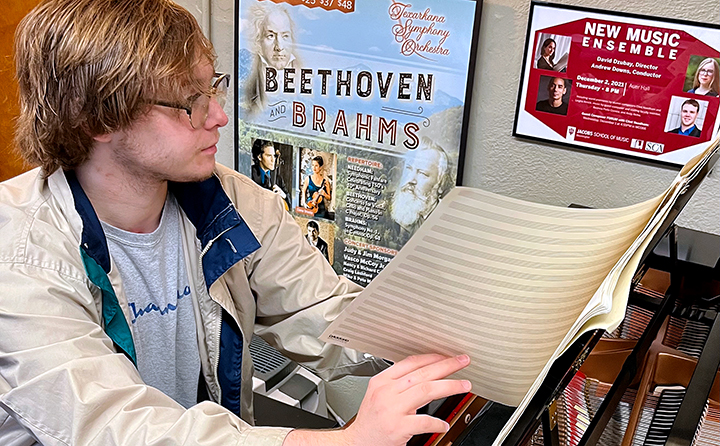 Under the direction of Dr. Laura Hopkins, BW Summer Scholars is an annual program for students of any major. This year, 13 students are gaining insights and experiences that can prepare them for future endeavors like graduate school or a career.
Ashley Blum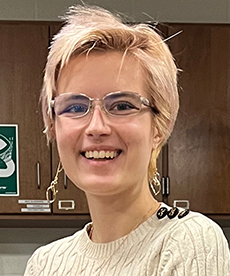 Hometown: North Ridgeville, Ohio
Major: Biology
Project: Working with Dr. Colleen Nye on "Transition of Metabolic Health in Zebrafish in Response to Overfeeding Normal vs. High-Fats Diets"
"This project will focus on the differences between metabolic healthy obesity and metabolic unhealthy obesity using zebrafish as a model organism. The zebrafish genome shares a 70 percent genetic similarity with humans (Teame, et al., 2019). The study is relevant to biological and medical fields as it deals with tissue and obesity, which is a leading contributor to many common health issues such as diabetes and hypertension."
Emily Dyko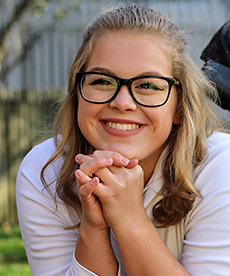 Hometown: Mineral City, Ohio
Majors: Flute Performance and Music Theory
Project: Working with Dr. Danielle Kuntz on "Flute Pedagogy of the Early 19th Century"
"My project looks at two flute manuals that discuss flute pedagogy of the early 19th century. I have found through previous research that there is very little research done on early 19th-century flute pedagogy. My goal is to provide more information and understanding about pedagogical approaches that teachers and students were using during a time of great change for the flute."
Hannah Fuller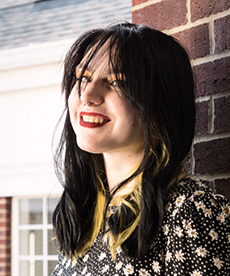 Hometown: Strongsville, Ohio
Major: Music Education
Project: Working with Dr. Andrew Machamer on "BWMB's Take on A.R. Casavant's Precision Drill" 
"A.R Casavant is an innovator in drill styles for competition marching bands. Over the course of my Summer Scholars project, I will learn how to write in Casavants' drill style and write drill for a piece of the halftime show for the Marching Yellow Jackets 2023 Fall season."
Julia Grady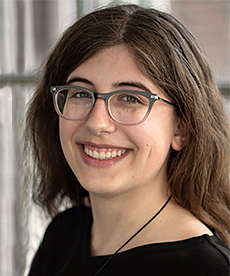 Hometown: Medina, Ohio
Majors: Viola Performance, Music Composition
Project: Working with Dr. Gene Willet on "The Historical, Analytical, and Compositional Similarities Between Western Sacred Music and Film Music and Their Compositional Applications"
"My objectives are to create a detailed historical context of both types of music and how the similarities between the genres arose. I also will derive the specific similarities in theoretical approaches and compositional approaches used by composers of each genre from a variety of music scores. Lastly, I will demonstrate how these similarities may be applied in such a way that the product is imitative of both film and sacred music."
Jacob Lisiewski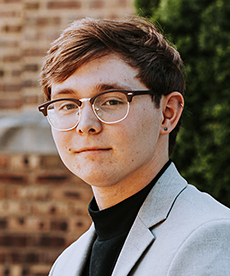 Hometown: Strongsville, Ohio
Major: Keyboard Performance, Music Composition
Project: Working with Dr. Clint Needham on "Lily Makes a Garden: Drafting and Scoring an Animated Short Film"
"The primary focus of my Summer Scholars project is to compile the production elements of an original animated film — for which I will compose the music, storyboard and create a general narrative direction — that I have given the working title 'Lily Makes a Garden.'"
Sophia Morabito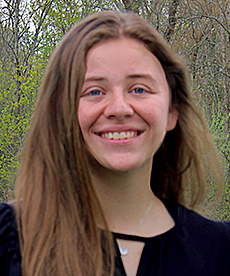 Hometown: Broadview Heights, Ohio
Majors: Digital Media & Design: Graphic Design, Digital Media & Design: Interactive Design
Project: Working with Sara Wichtendahl on "Ritter Library Wayfinding Audit, Development and Implementation"
"Ritter Library is conducting an audit on the wayfinding within the library. This will be a multi-step project. I will demonstrate my understanding of front-end and back-end coding, use creativity to overcome visual and conceptual problems, and elicit project requirements from a client to complete the project's goal of creating a website and kiosk for the library."
Erin Perry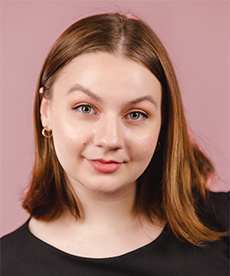 Hometown: Highland, Indiana
Major: Vocal Performance
Project: Working with Dr. Christina Fuhrmann on "Racism in Western Classical Music"
"My goal is to explore how exoticism manifests in opera, what larger scale patterns in the medium take place, and how (or if) current opera houses, directors and singers can engage with this material in an informed and ethical manner. In order to do this, I will examine one of the most beloved operas of all time: Giacomo Puccini's opera 'Madama Butterfly.'"
Katie Ritzema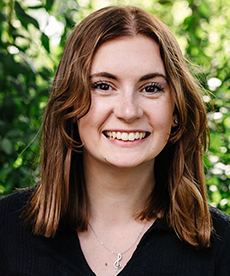 Hometown: Ada, Michigan
Majors: Piano Performance, Music History and Literature
Project: Working with Dr. Danielle Kuntz and Dr. Sungeun Kim on "Music of 19th and 20th Century Women Composers"
"This project will educate both musicians and non-musicians on many important women composers of the 19th and 20th centuries. Composers researched in the study will include Amy Beach, Florence Price, Lili Boulanger, Veronika Dussek, Teresa Carreno, Agathe Backer-Grøndahl, and others."
Nicole Schwartz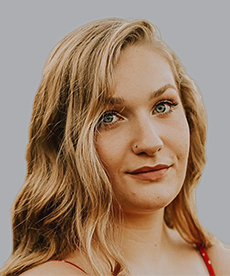 Hometown: Fresno, Ohio
Major: Psychology
Project: Working with Dr. Brian Thomas on "An Examination of Sex Differences in a Rodent Model of Post-traumatic Stress Disorder"
"This study will examine an understudied area within social sciences. PTSD presents as a unique anxiety disorder that includes factors that are not seen in other forms of anxiety. With this, there is potential to find results that can attribute to the advancement of PTSD treatment."
Michael Shoultz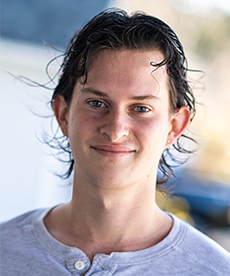 Hometown: Grove City, Ohio
Major: Acting BFA
Project: Working with Dr. Les Hunter on "Eden is Burning"
"My project will be to research, write and begin to workshop a new play titled 'Eden is Burning.' The title being a reflection of the inner conflict of the protagonist, referential to the nostalgic idyll that childhood can often be. I want to explore the ideas of family and masculinity through a dramatic framework."
Emma Stamper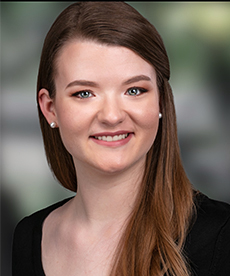 Hometown: Davenport, Florida
Majors: Sustainability, Management and Innovation
Project: Working with Dr. Herman Sahni on "ESG and Firm Value"
"As a sustainability major in the business track, I always wanted to dive into ESG [environmental, social, and governance] and persuading businesses its importance. But I want to evaluate and check the financial impact of ESG. This opportunity will help me advance in my knowledge of ESG impact on a corporate level."
Julia Stein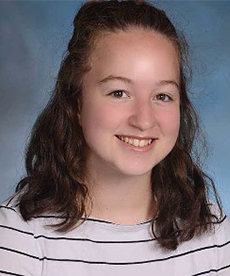 Hometown: Malvern, Ohio
Major: Biology, Public Health
Project: Working with Dr. Blake Petersen on "Determining the Role of Key Flagellar Genes in Vibrio Campbellii Pathogenicity"
"Disease from Vibrio species in the shrimp industry caused more than $40 billion in losses over the course of the outbreaks in China, Malaysia, Mexico, Thailand and Vietnam between 2010 to 2016 (Tang & Bondad-Reantaso, 2019). In this experiment, we will test how mutations to V. campbellii flagellar regulatory genes influence pathogenesis in the brine shrimp host model."
Eli Washburn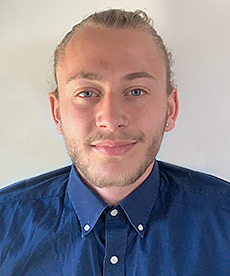 Hometown: Berea, Ohio
Major: Exercise Science
Project: Working with Dr. Jaimy Dyer on "The Effects of Foam Rolling, Vibrational Foam Rolling and Percussion Massage on Flexibility, Balance and Explosive Power"
"This project relates to the exercise science field and specifically to the study of warm-up for workouts and flexibility protocols, both for athletes and recreationally active individuals. The purpose of this study is to compare the three methods (traditional foam rolling, vibrational foam rolling and percussion massage) effects on flexibility, balance and explosive power to enhance our understanding."