Yellow Jacket alumni launch Cleveland's first indoor golf simulator and club
News reports say golf attracted a bigger, younger and more diverse audience during the pandemic. Now, Northeast Ohioans have a new and different destination to enjoy the game (and much more), thanks to a trio of Baldwin Wallace University graduates.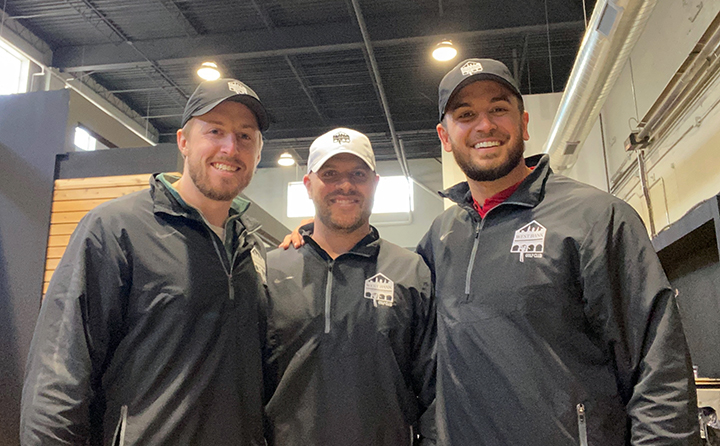 The three alumni, who met playing football for the BW Yellow Jackets, are opening the West Bank Golf Club, billed as "Downtown Cleveland's First and Only Indoor Golf Simulator," located on the West Bank of The Flats.
The partners in the venture, who describe themselves as "a group of avid (and extremely average) golfers that love their city," include Jim Basar '12, who studied physics and math at BW, Gabe Adams '14, who majored in accounting and economics, and Jayson Graham '12, a business administration and management major.
The project launch is also being supported by a graduating senior with deep experience in BW's Digital Marketing Center, Margaux Duvall '22.
Blending golf and entertainment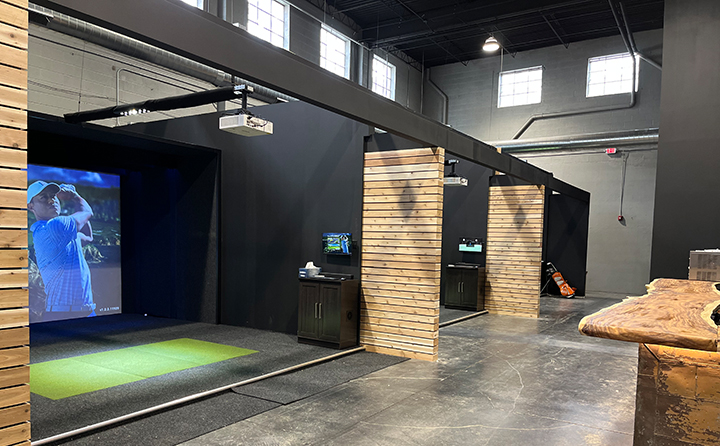 "We've raised capital and partnered with local businesses to launch a unique space," says Basar, who went on to add a master's degree in physics, entrepreneurship track, from Case Western. "Our mission is to bring the course and the clubhouse together, creating a unique atmosphere that provides a realistic golf experience and a relaxing entertainment environment for all." 
The idea for West Bank Golf Club germinated as the three friends worked to improve their own "average" golf games.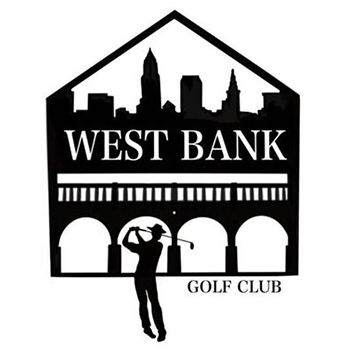 Graham explains, "In the offseason, we consistently visited indoor golf simulators to keep up with the game. During these visits, we realized we could take this concept and expand it to add a relaxing environment. West Bank Golf Club combines both the simulated golf experience with a sports bar to enjoy live sporting events."
The facilities include "three cutting edge FullSwing Golf simulators which feature more than 80 of the highest regarded courses in the world," along with nine wide-screen TVs, TouchTunes music, arcade games, duckpin bowling, a bar and a large conference room with presentation capabilities for private events. 
Mixing BW-developed skills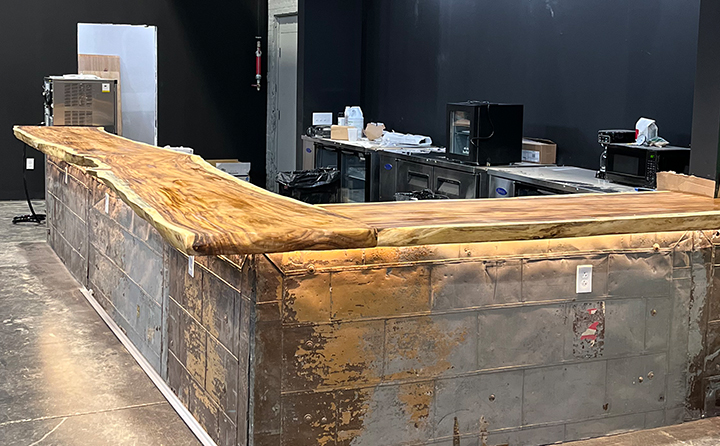 Adams, a Hudson, Ohio, native, who also serves as the BW Brown and Gold Club president, says each of the co-founders brings a complementary skill set to the partnership.  
"We love golf, we love Cleveland, and, between the three of us, have a wide range of skill sets that have fused together to move this project forward," Adams notes.
All three men recall BW professors who influenced them. Basar, a Parma, Ohio, native, is especially grateful for his BW advisor, Dr. Edwin Meyer, who helped him develop the critical thinking and problem-solving skills that have served him well since graduation.
"Breaking problems down to their simplest form and solving them in a logical manner has been critical throughout my career," Basar explains. "Whether in IT, project management, complex technical sales, product development or even opening this bar, the problem-solving techniques taught by Dr. Meyer and the BW physics department have been my guiding lights."
Enlisting BW student marketing expertise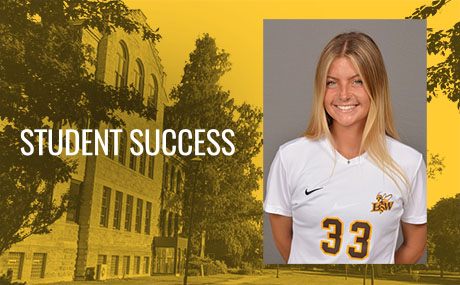 In the lead-up to West Bank Golf Club's opening on Saturday, April 30 (you can book an hourly simulator rental here: westbankgolfclub.com), the partners also enlisted the help of Duvall, a senior BW Digital Marketing Center (DMC) veteran from Avon Lake, Ohio, to build their digital presence, both web and social media.
The DMC, led by professor Tim Marshall, matches students with real-world client projects, and the accomplished Duvall has been active throughout her college career, leading projects and holding a variety of DMC leadership positions.
Duvall, who played varsity soccer at BW and earned Academic All-Ohio Athletic Conference honors, says she will graduate this spring "debt-free" after holding down multiple jobs and internships throughout her four years at BW. In addition to helping her pay for school, all that hard work helped build an impressive resume.
The digital marketing major and social media production minor says, "I am unsure what my ultimate career goal is, but I feel well-equipped to handle anything that is put in my path."