BW Alumni Merit Awards honor five for career and community accomplishments
Five alumni were chosen this year for the highest honor conferred by the BW Alumni Association. The Baldwin Wallace University Alumni Merit Award honors outstanding alumni and honorary alumni for their achievements, leadership and contributions to their profession or field of study, their community and their alma mater. The 2020 recipients include:
Dr. Caesar Carrino '52
Carrino earned a Bachelor of Science in Education from BW. During his time at BW, he was a member of Phi Mu Alpha Sinfonia music fraternity. After graduation, Carrino taught in the military for two years before working as a teacher and principal in Norton and Summit County schools. He earned a master's in educational administration from The University of Akron and his Ph.D. from Case Western Reserve University.
His career shifted to higher education when he became assistant dean of education at The University of Akron and later dean of the evening college and summer sessions (ECSS). Under his leadership, the evening and summer session programs grew to the largest in Ohio and third largest in the U.S. Carrino was awarded the highest honor of the United States Association of Evening Schools and served as a senior national advisor for the association.
After retiring, Carrino began working with the Teachers of Education Accrediting Council (TEAC) as an on-site auditor. He has served as a board member for many organizations: American Heart Association, Stan Hywet Hall and Gardens, Summit County School Health Board, Medina County Board of Health and the Tri-County Hospice Board.
Also active in civic life, Carrino served first as a Summit County supervisor, Wadsworth City councilman, then as mayor of Wadsworth and has served as organist for Sacred Heart Church. He is an accomplished author with three books written on Wadsworth history, including "Legendary Folk." Carrino was named the historian of Wadsworth for his efforts in recording 325 first-person histories on Wadsworth Community Television and continues to work with graduate students on their history theses.
Raymond Ebersole '83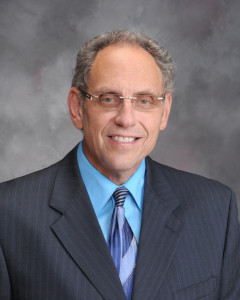 Ebersole earned a Bachelor of Arts in Health and Physical Education from BW. He enjoyed a highly distinguished career in athletic administration with the Cleveland Cavaliers and Cleveland Parks and Recreation before working as an interscholastic athletic director in four Northeast Ohio school districts for 27 years.
In 2017, Ebersole retired from the Hudson City Schools after fundraising more than $9.1 million for athletics. In 2018, he came out of retirement to serve as the interim athletic director for Strongsville. Regarded as a leader in the profession, Ebersole has mentored several athletic directors over the years and has served on countless committees at the local, state and national levels. Among Ebersole's most notable accolades, he was named the OIAAA Ohio Athletic Director of the Year and was one of eight individuals honored nationwide with the NIAAA Distinguished Service Award in 2015. In 2018, he was honored with induction into the NEOIAA and OIAAA Hall of Fame, the most prestigious honor an athletic director can receive in the state of Ohio.
Matthew W. Nakon, Esq. '85
Nakon earned a Bachelor of Arts in Business Administration and Criminal Justice from BW. He earned his J.D. from Cleveland-Marshall College of Law in 1988. He launched his legal career at Wickens Herzer Panza (WHP), the 32-attorney law firm that he oversees today. Nakon has served as the president and CEO of the firm, which is the largest in Lorain county, since 2011. With over 30 years of litigation experience, he has several legal designations, including recognition in The Best Lawyers in America© and The Ohio Super Lawyers© List.
Since graduation, he has served as hall director of Findley Hall for two years, a member of the international and legal studies committee, and a guest lecturer in the BW School of Social Sciences.
His charitable efforts as the founder, president and chair of The Karen P. Nakon Foundation for Breast Cancer were recognized by the American Cancer Society with a "Living Angel" award in 2010; he also serves on the National Cancer Leadership Council. Nakon's Northeast Ohio board service includes the Legal Aid Society of Cleveland and the Lorain County Bar Association. In 2018, Leadership Lorain County recognized him with the Eric Nord Award for Excellence in Leadership.
Carole Filsinger Ratcliffe '68*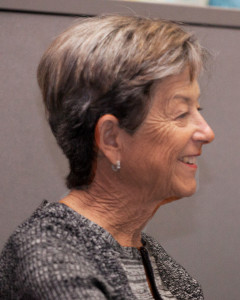 Ratcliffe earned a Bachelor of Science in Science from BW while participating in basketball, volleyball, tennis, and track and field. She also served as the captain of the field hockey team. Beyond her athletic and academic accomplishments, she was secretary of the sophomore class and vice president of the senior class. A member of Alpha Phi, she was the president of the Women's Recreation Association and served on the program board. Ratcliffe lettered in field hockey and was later inducted into the BW Athletics Hall of Fame in 1997.
In the early 1970s, she broke boundaries in business by being one of the first women in the predominantly male yacht broker industry in Annapolis, Maryland. Later in life, she ran her own yacht business in Fort Lauderdale, Florida. Through her husband Philip's company, Ratcliffe also learned the property management and real estate business. Throughout her life, athleticism remained a central facet. She enjoyed sailing, racquetball and golf, eventually qualifying for the United States Golf Association's U.S. Mid-Amateur Championship.
In the midst of her vast success, Ratcliffe also supported her alma mater. She was a two-term BW trustee and took her fiduciary duties seriously, providing her business-world insight on university matters. She hosted many alumni functions at her home in Fort Lauderdale and donated generously. She was central to the formation of the BW Center for Innovation and Growth (CIG) and provided for its future sustainability in her estate. Both Ratcliffe and her husband were passionate about developing the next generation of entrepreneurs. They cared about people and provided many with the opportunity to obtain knowledge to become successful and to better the world. This passion continues today through the Philip E. and Carole R. Ratcliffe Foundation.
*This award is presented posthumously.
Jeremy Short '91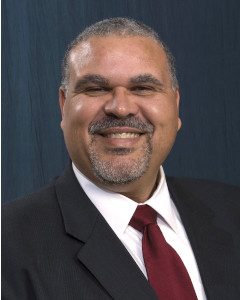 Short earned a Bachelor of Arts in Psychology from BW. He later earned his Master of Science in Organizational Leadership from Brenau University in Atlanta. After graduating, he launched his career at Sherwin-Williams, directing and leading human resources initiatives. His many roles included human resource generalist, manager in sales and marketing, manager in Atlanta and director of the automotive finishes division. His career at Sherwin-Williams spanned 17 years and culminated with his role as the director of human resources with a specialty in diversity and inclusion.
Currently, Short is the director of talent management and development for The MetroHealth System. For the past five years, he has engaged with his alma mater as an adjunct professor teaching human resource management in the BW School of Business.
In the community, Short served as the past president of the Cleveland Advisory Board of the Ohio Diversity Council and as a board member of the Northeast Ohio Military Employers' Consortium. Currently, he is a member of the Diversity Professionals Group of the Greater Cleveland Partnership's Commission on Economic Inclusion and the chair of the board of the Elimination of Prejudice Foundation, a nonprofit affiliated with Pi Lambda Phi fraternity. Short recently published his first book, "Start Right – Real World Advice for Getting the Job You Want."