Share
OVERVIEW
If the intense and ever-changing career fields of intelligence, diplomacy and homeland security intrigue you, a major in national security offers outstanding opportunities.
An interdisciplinary major, national security provides you with an understanding of domestic and global issues relating to terrorism, emergency management, national defense and more. You'll learn about military threats from hostile governments, violent extremists, drug cartels, human trafficking, pandemics, the environment and more. You'll gain effective strategies for evaluating and managing these dangers while minimizing potential political and economic fallout to the U.S. and abroad.
Real-world focused, the program is suited to critical thinkers with an interest in security-related careers in domestic and foreign policy, intelligence and law enforcement. It also is aligned with areas of risk assessment and business that support national security. A comprehensive, interdisciplinary curriculum provides a solid foundation for understanding today's global issues and threats. Elective courses enable you to tailor your studies to areas of career interest.
A required interdisciplinary introductory course and a capstone seminar synthesize your studies and hone critical thinking, research and communication skills.
Experiential learning is integral to the program. A variety of internships build valuable networking contacts and proficiencies. Study abroad offers outstanding opportunities and co-curricular activities like Model United Nations, Model African Union and Model NATO conferences enhance classroom learning.
Faculty-student mentoring is inherent to the program. With years of scholarly experience, BW professors offer impressive credentials and professional connections.
Students considering a national security major also may be interested in BW's international studies major, which was one of the first to be established in Ohio.
Career Opportunities
U.S. State Department
National Security Agency (NSA)
Central Intelligence Agency (CIA)
Federal Bureau of Investigation (FBI)
U.S. Department of Defense
Federal Air Marshal Service
Homeland Security
U.S. Customs
Peace Corps
U.S. Military branches
Career Networking
Make career contacts through an advisory committee designed just for political science, public service leadership, international affairs, national security and legal studies majors and minors. BW alumni and other professionals serve as resources for informational interviews, shadowing and other networking opportunities. Students can learn about careers in politics, policy, government, law and foreign service and obtain information about attending graduate or law school.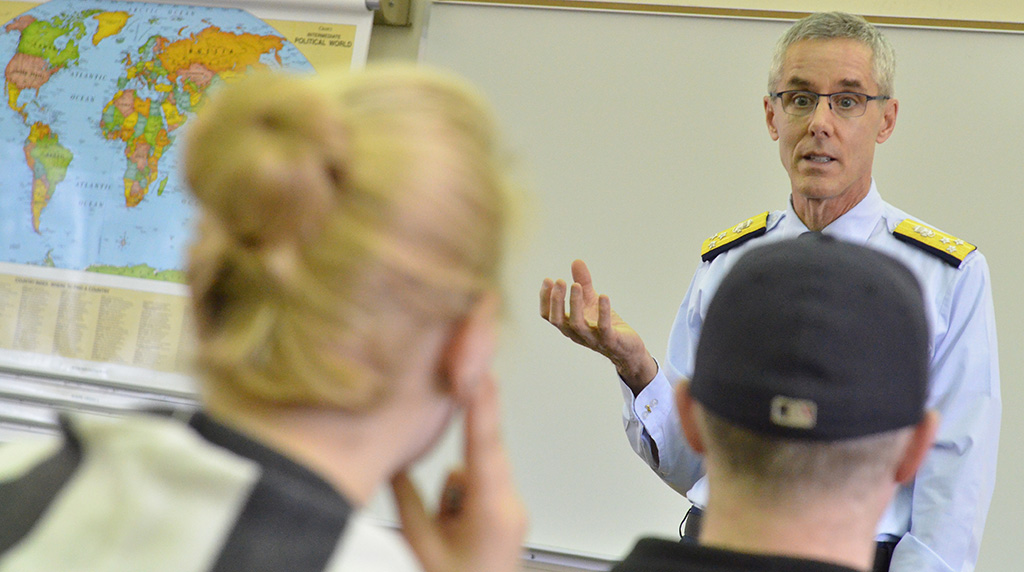 Alumnus Peter Neffenger '77, former Administrator of the Transportation Security Administration (TSA), recently spoke to an international studies class regarding the increasing role of the U.S. Coast Guard in handling maritime issues impacting national security. Prior to his position with the TSA, Neffenger was Vice Admiral in the United States Coast Guard.
CURRICULUM
A rigorous program, national security is offered as a major and minor.
BW's national security program includes interdisciplinary coursework, a required foundational course based on the relationship between security, technology and threat assessment and a capstone research seminar project focused on security. Elective courses, research projects and experiential learning activities enable you to understand different types of security threats and focus your studies on areas of career interest such as the U.S. government, military, intelligence, health, the environment and others.
National security can be a companion major or minor for international studies, foreign language (French, German or Spanish), business, political science, history, sociology, public health, sustainability and other programs of study.
The national security major prepares students to:
Comprehend, analyze, and draw conclusions regarding international issues
Show ability in course work, papers and projects to integrate two or more academic disciplines related to the international studies major
Recognize, value, and demonstrate intercultural competency
Evaluate the origins and risks associated or arising from different types of national security threats and the global context in which security is pursued (national security)
STUDENT EXPERIENCES
Student success is a top priority. Small class sizes, individual attention and faculty mentoring are at the core of BW's national security major.
National security students are regularly recognized for their achievements. Students in the program repeatedly receive top honors at the campus awards program and other recognitions.
The Alpha Mu chapter of Sigma Iota Rho, the international society for international studies, promotes scholarship and service among students, faculty and others interested in international relations.
Experiential learning is a key component of the program. Internships, study abroad and research are invaluable to your studies, as well as activities like:
Model United Nations/NATO/African Union
A successful program in existence at BW for 40 years, Model United Nations is a series of simulations run as conferences where participating student teams from different universities learn about international diplomacy and the workings of intergovernmental organizations. The teams tackle current issues through negotiation and debate. The communication, negotiation and public speaking aspects make Model UN relevant for students of all majors. Over the years, BW teams have won every team and individual award including Best Delegation at Harvard Model UN, Model NATO, Model AU and Lake Erie International IMUN.
MODEL NATO TESTIMONIAL
Charles Henderson '14
Political science and international studies major
"I was able to meet with embassy staff from the country we were representing. As the Model North Atlantic Council member for Bulgaria, I was the 'head' member of my team. I spent countless hours doing research in order to discuss Bulgaria's foreign policy positions with the actual Deputy Chief of Mission - second in charge beneath the ambassador - for the Bulgarian embassy to the United States.
"He discussed with us the different policy positions of Bulgaria in NATO. He even disclosed to us some of his personal opinions on the subjects. This really helped us to better understand the sentiments of the Bulgarian people toward the rest of Europe and the world. Sitting down and discussing current policy issues with a real diplomat helped us stay in character and perform well at the NATO conference.
"Through this experience, I learned the value of thorough, solid research and how it helps enliven discussions with experts in the field. I learned the importance of being well organized and how critical that is for understanding the complex systems, events and motivations in international politics."
Study Abroad and Interships
Many students choose a semester-long internship programs based in Washington, D.C., that help them develop professional skills, earn academic credit and gain valuable job experience interning in settings that include the United States Congress, news organizations, nonprofits and law firms. Many others choose to study abroad to gain in-depth understanding of other societies and their potential as U.S. allies or potential sources of security threats.
ALUMNI SUCCESS
At Baldwin Wallace, you'll experience personal and professional growth in a supportive community that challenges and inspires you to succeed.
Recent BW national security majors are finding their success in graduate schools and a variety of careers.
Charles Henderson '14 is pursuing an M.A. in security studies with a focus on U.S. national security policy at Georgetown University. At BW he participated in Model NATO, Model AU and the honors program. He recently studied Russian in Latvia in a fully funded language immersion program. He is from Brook Park, Ohio.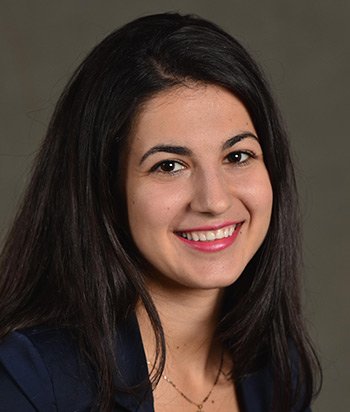 Daniela Muhaj '14 is pursuing an M.A. in international relations at Johns Hopkins School of Advanced International Studies. At BW, Daniela worked as assistant project manager for BW's Center for Innovation & Growth and completed research in China as an ASIANetwork student fellow. Daniela is from Albania.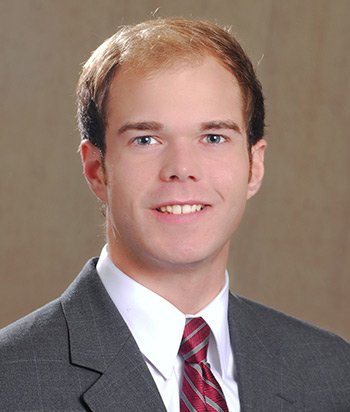 Kris Smeage '14 is pursuing an M.P.A. at Columbia University School of International and Public Affairs in New York. Kris studied at BW's partner university in Ghana and, after graduation, worked as a government teaching assistant in France. He was BW student body president. Kris is from Spring Lake, Mich.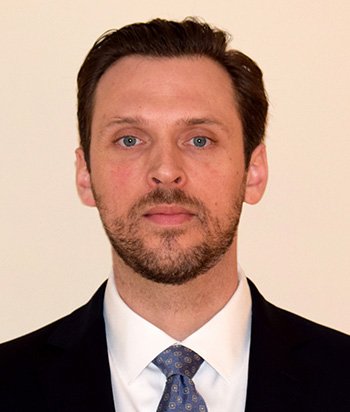 Carl Meyer '10 is special agent for Department of Veterans Affairs Office of Inspector General in New York. An interdisciplinary curriculum enabled him to develop the ability to critically analyze information from multiple sources, a skill that is crucial to his investigative work. He is from Strongsville, Ohio.
FACULTY
Full-Time Faculty
Javier Morales-Ortiz
Chair, Department of Politics and Global Citizenship
Associate Professor of Political Science and International Studies
Coordinator, Latin American Studies Minor
Ph.D., University of Connecticut
Lauren Copeland
Associate Director, Community Research Institute
Associate Professor
Ph.D., University of California, Santa Barbara
Jason Keiber
Assistant Professor, International Studies and National Security
Ph.D., The Ohio State University
Mark Mattern
Professor
Ph.D., University of Minnesota
Barbara Palmer
Professor of Political Science
Legal Studies Coordinator
Creator & Executive Director of the BW Center for Women & Politics of Ohio
Ph.D., University of Minnesota
Thomas Sutton
Director, Community Research Institute (CRI)
Professor
Ph.D., Kent State University