BW maker and marketer apply entrepreneurship skills to pandemic pivot
A BW business student and an arts management graduate are each relying on entrepreneurial skills fostered at BW to meet needs born in the COVID-19 pandemic.
Business student Caitlyn Collins '21 is producing a soft headband with buttons to attach a face mask, while arts management graduate Logan Foster '17 has launched a boutique marketing agency aimed at helping small businesses rebound in the current economic storm.
Crafty creativity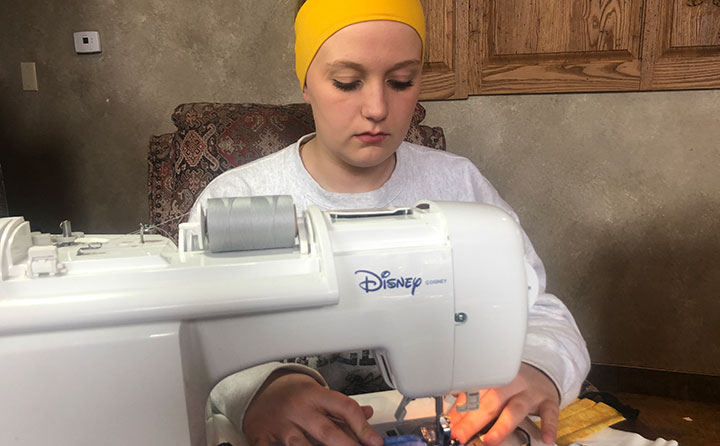 When COVID-19 stay-at-home orders shut down the craft show circuit where Collins made the bulk of her Lily's Chic Boutique Co. sales, she needed a new way to reach customers for her popular product line of super soft, stretchy and colorful headbands favored by people who need to keep their hair back, including nurses, teachers, students and athletes.
"I had a thriving traveling business and hadn't sold much online before," explains the Wadsworth, Ohio, native and BW Digital Marketing Clinic specialist.
The BW business administration major (and marketing and entrepreneurship minor) simply published posts to her business Facebook page and within days had more than 12,000 views and 500 orders nationwide.
Nurse-approved twist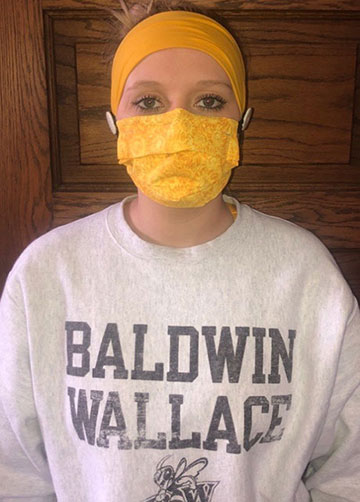 Some of her nurse fans also requested a new twist on her creations: the addition of large buttons on each side for attaching a face mask, allowing them to bypass pulling elastic over their ears. 
Out of that innovation, Collins also decided to make a line of complimentary masks with recommended 100% cotton fabrics.
Collins says she comes from a long line of entrepreneurs — in fact, it was her mother, a BW grad, who encouraged her to leverage social media when the craft shows dried up.
As a result, the business she originally launched in 2017 to help pay for college (and now for her 2021 wedding) is back on track and flourishing. It was even featured by local media including cleveland.com and The Gazette.
From Broadway to Startup
But not every small business has the social media marketing and selling savvy to make that pivot. That's where BW arts management and marketing grad Logan Foster comes in.
Foster, who landed a New York agency job promoting high-profile Broadway shows right after graduation, rolled up his rip-roaring "red carpet" agency run in the fall to take a new marketing post with innovative real estate startup, Knock.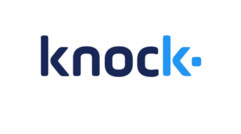 "I absolutely love what I do, my team and the groundbreaking work we're doing," he says of Knock, which aims to make it as easy to trade in a home as it is to trade in a car. "Knock is disrupting what has been a very traditional industry, offering certainty, convenience and cost savings to consumers with the home buying and selling process."
Launching his own startup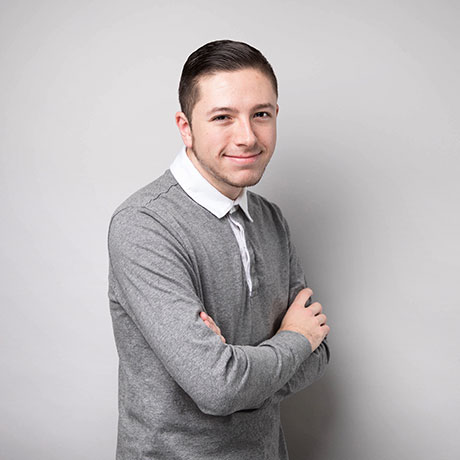 The move to Knock also allowed Foster the opportunity to expand on his passion for growth marketing and supporting small businesses with the creation of his own boutique agency. 
And so, in the midst of the pandemic, LTF Digital was born. LTF's mission is to help small businesses — no matter where they're based — grow quickly and efficiently through paid social advertising.
Social ads as small business lifeline
Foster, an East Palestine, Ohio, native, told the Lorain Morning Journal that harnessing the power of paid social ads offers an affordable lifeline for small businesses aiming to reach customers in the era of physical distancing.
"Though daily life and the way we operate has changed, the actual demand for a business and the product or services they offer likely has not," Foster says. "With Facebook, Instagram and other social platforms experiencing unprecedented usage, it's a matter of trying to adapt your marketing to reach customers where they are: on their devices, in their homes."
Foster says, as he mapped out plans for the business, he reconnected with his BW professors for advice.
Renewed purpose 
In both the move to Knock and the launch of LTF Digital, Foster says he's found renewed purpose.
"I've come to learn that your life speaks to you always, whether it's about a job, a relationship or something else," Foster says. "When you can attest that a particular puzzle piece doesn't fit into your life anymore, it's more than okay to find a new one that will. But when you find something that excites you and sparks your interest, that's when you know you're onto something — that's what you chase."
In the face of a turbulent and uncertain economy, both Foster and Collins have rolled up their sleeves to chase those dreams and find new purpose and success.