Ohio Women in the U.S. Congress
As of 2021, Ohio has elected 12 women to the U.S. House of Representatives.
Four of the congresswomen have been Black.
Four of them have served in Ohio's state legislature.
Ohio has never elected a woman to the U.S. Senate. In 2022, three women ran in the primary, but none of them won.
"Will Ohio Ever Elect a Woman as US Senator?" - Cleveland.com, April 10, 2022, co-authored by Dr. Barbara Palmer, professor of political science and the founder and executive director of the CWPO, and Madelyn Pyles, undergraduate research fellow.
Congresswomen Meet with Baldwin Wallace Students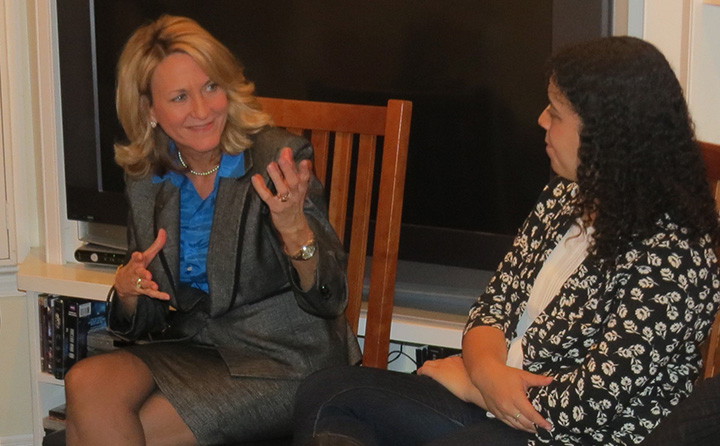 Former U.S. Representative Betty Sutton
In October 2014, BW students in Dr. Palmer's course, Women, Politics & Media, went on a field trip to Washington, D.C. and met with former Representative Betty Sutton to learn about her time in Congress and her new position as the administrator for the St. Lawrence Seaway Development Corporation.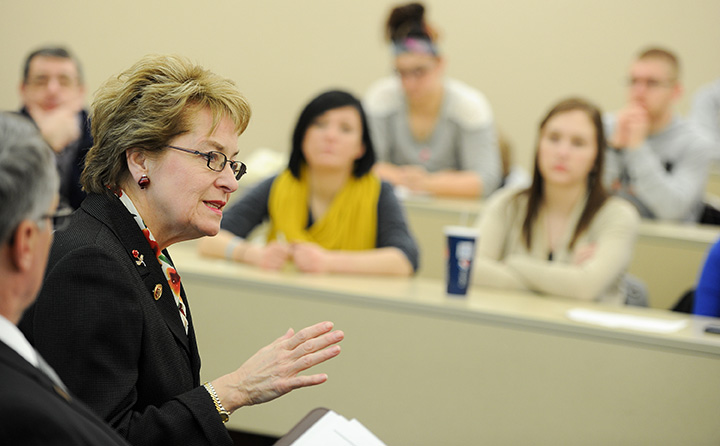 U.S. Representative Marcy Kaptur
In February 2013, Representative Marcy Kaptur spoke at Baldwin Wallace University about her experiences on the campaign trail and in Congress, and the importance of getting more women and young people involved in politics.
Ohio Women in the U.S. House of Representatives