Part of the mission of the Center for Women & Politics of Ohio is to provide students with the opportunity to conduct original research and meet female elected officials. All of the content on this page was created by BW students. 
Gender Dynamics in the 2016 Presidential Election
Fall 2016: Students worked in teams to analyze the gender dynamics in the presidential campaign between Hillary Clinton and Donald Trump. The video featured here looks at the messaging and marketing used in Clinton's campaign.

Students Meet Elected Officials
Fall 2016: Students met with BW alumna Judge Deanna O'Donnell and State Representatives Nickie Antonio and Sarah LaTourette to learn about life on the campaign trail and the importance of public service.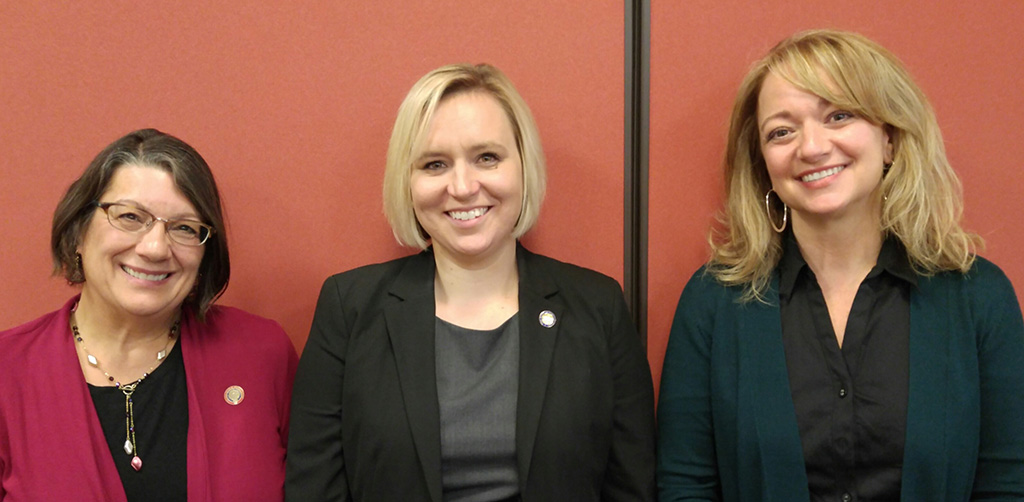 (left to right) Antonio, LaTourette and O'Donnell




BW students with LaTourette, Antonio and O'Donnell

Washington, D.C. Field Trip
Fall 2014: Students took a field trip to Washington, D.C. and visited Capitol Hill, Library of Congress and National Press Club. Students met with professionals from Running Start, the Office of Representative Marcy Kaptur, the Cook Political Report and the White House press corps.
View and download field trip report >