Honors and Scholars
The BW Office of Honors and Scholars offers a number of opportunities for students who want to do research with faculty members, spend time abroad after graduation, engage in the production of creative work in the arts or music, or simply join a community of students doing extraordinary things with their college experience.
Through our programs and faculty support, our goal is to help you to make the most of your time at Baldwin Wallace, to ultimately prepare you for internships, graduate school and your career. Our programs emphasize individualized mentoring between students and faculty as well as building skills and experiences that will set you apart after graduation.
Honors Program
The BW honors program helps motivated and talented students make the most of their college experience by joining a community of scholars dedicated to academic excellence, leadership development and community engagement.
As a student in the honors program, you'll have access to early registration, funding for study abroad and other opportunities, specialized activities and housing, and long-term mentorship from your honors advisor.
Acceptance to the honors program requires an additional application. Students who meet the minimum test scores and GPA will be invited to apply when they are accepted to BW. Other students are welcome to contact honors@bw.edu or your admission counselor to see if the honors program might be a good fit for you.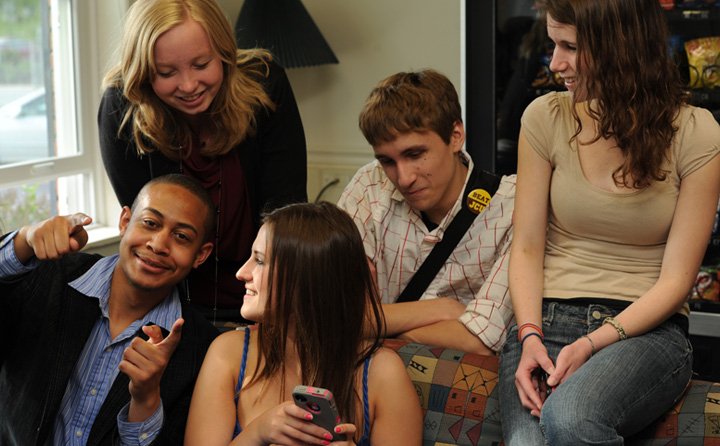 ---
Summer Scholars Program
The BW Summer Scholars 10-week summer program offers participants housing and a $3,500 stipend to conduct a major research or creative project with a faculty mentor. Along with completing their project, Summer Scholars live together and engage in enrichment activities and field trips around Northeast Ohio to learn more about the landscape of research and creative work that fuels our local economy and culture. Students build their skills and resume while making connections with regional businesses, research centers and arts organizations.
Summer Scholars is open to students of any major with sophomore standing and who have spent at least one academic year at BW.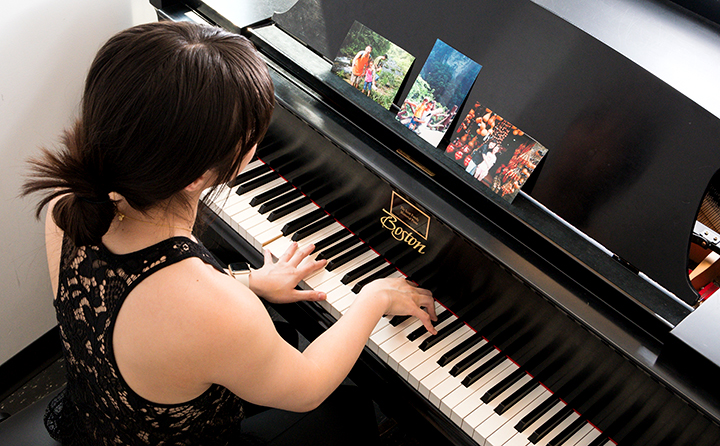 ---
Faculty Student Collaboration Courses
Faculty student collaboration (FSC) courses allow a small group of students to team up with a faculty mentor to conduct a research or creative project during the semester. FSCs often bring together students and faculty from different academic programs to participate in unique cross-disciplinary work. For example, one recent FSC brought together a team from political science, mathematics and sociology who conducted polling research related to the 2020 presidential election. Another team from psychology and theatre investigated the personality effects that acting has on actors.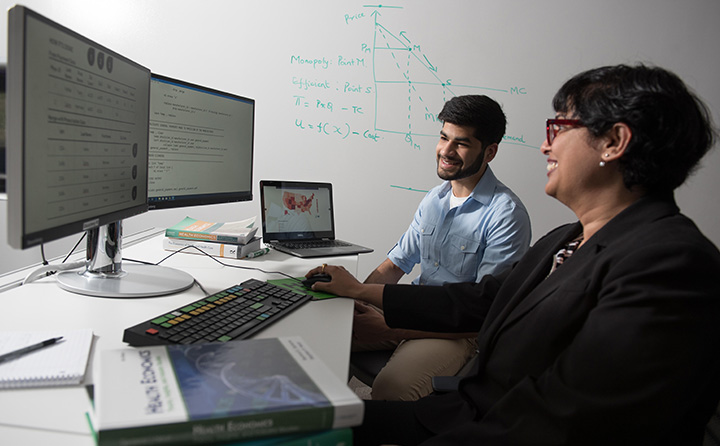 ---
Research and Presentation Grants
At BW, the costs of research will not prevent you from participating in the exciting work you want to do in your field of study. Students can apply for funding to support expenses associated with their research and creative activities. For example, if your work is accepted to a conference, we can help to provide funding for you transportation there so you can present your work.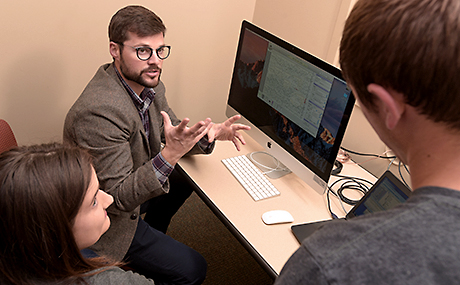 ---
Fulbright Award Advising
Fulbright Awards are among the most prestigious grants a college graduate can receive. Funded by the U.S. State Department, these awards provide recent college graduates the opportunity to spend one year abroad working as an English language teaching assistant, carrying out research, pursuing creative work or earning a Master's degree at a foreign university.

At BW, we provide intensive advising to ensure that students submit the strongest application possible. We will work with you through every step of the process, from matching your interests and aspirations with the most appropriate country and type of award to providing one-on-one support as you develop your application materials and navigate the submission process. A successful Fulbright application can have long-lasting impacts on your career and provide the international experience that will make you stand out as you pursue professional opportunities in the future.
For more information, contact our Fulbright Program Advisers:
Danielle Kuntz
Associate Professor of Music History
Conservatory of Music
dmkuntz@bw.edu
Matthew Feinberg
Associate Professor of Spanish
Department of World Languages, Literatures and Cultures
feinberg@bw.edu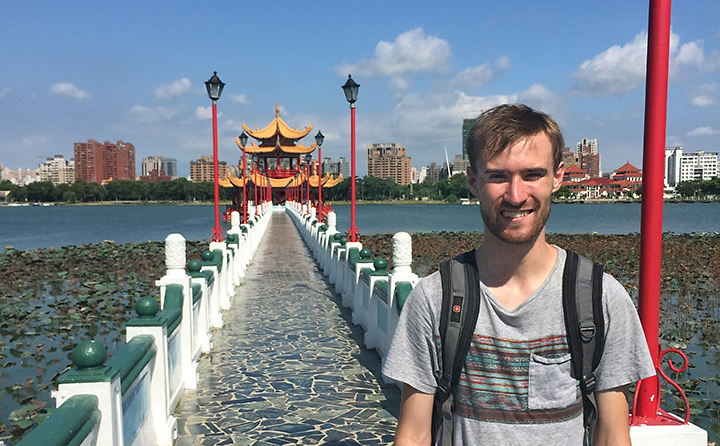 ---
Dayton C. Miller Honor Society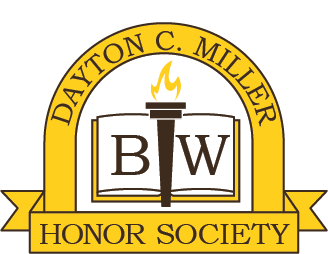 BW values strong academic performance, and we celebrate student achievement in part through the Dayton C. Miller Honor Society, a GPA-based honorary open to all members of the BW undergraduate community. The top 100 students with junior or senior standing are recognized every year at the Dayton C. Miller Honor Society Induction Ceremony. We invite your family and a faculty or staff member who has had the greatest impact on your BW experience to join us for the ceremony and honor your achievements.
---
Choose Ohio First STEM Scholars Program
The Choose Ohio First STEM Scholars Program provides holistic support to STEM students through one-on-one coaching, transitional guidance, peer mentoring, and professional development opportunities. Within this supportive community, students are encouraged to explore and emboldened to pursue academic, personal, and professional goals. All programs are accessible to students within the School of Natural Science, Mathematics, and Computing.
The Ohio Department of Higher Education (ODHE) has granted Baldwin Wallace University funds to award annual, renewable $5,000 Choose Ohio First STEM Scholarships to incoming first year and transfer students. Learn about the eligibility, application process, and program requirements, visit the Choose Ohio First STEM Scholars Program website.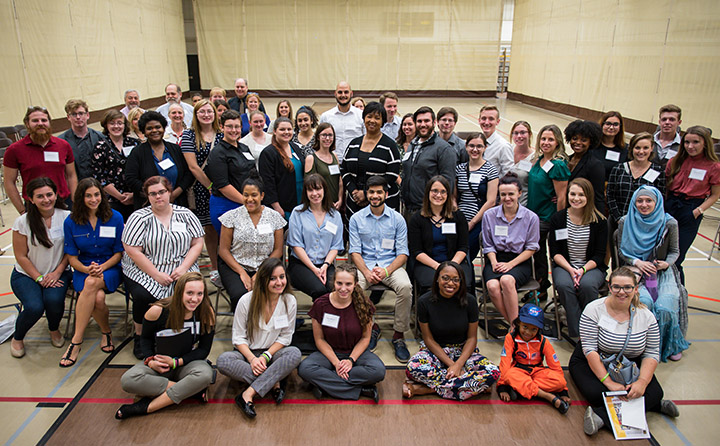 ---
Contact
Office of Honors and Scholars
honors@bw.edu
(440) 826-2266
Faculty and Staff
Brian Monahan, Ph.D.
Director, Honors Program
Professor, Department of Sociology
Criminal Justice Program
(440) 826-2146, bmonahan@bw.edu
Angela L. Planisek, Ph.D.
Associate Director, Honors Program
Assistant Professor, Carmel Boyer School of Business
(440) 826-2083, aplanise@bw.edu