MAEd in Science Teaching
Applications Are Now Being Accepted for the Summer 2024 Cohort
The MAEd in science teaching program is currently seeking candidates for its cohort beginning summer 2024. Funding is available for eligible admitted students. For more information, contact the Office of Admission at graduate@bw.edu or (440) 826-8012.
---
Program Overview
There is a strong need for passionate, skilled science teachers in northeast Ohio, statewide and nationally. Baldwin Wallace University is answering this call through an intensive on-campus program that prepares students who have a bachelor's degree in biology or chemistry (or related science degree) to become highly-effective science teachers for grades 7-12 in only 12 months!
---
Preparing Teachers Through Experience
The MAEd in science teaching is a 12-month, full-time program that begins in May and prepares students to teach by the following summer. Students will master research-based teaching strategies along with five-days-per-week field and clinical experiences in local schools. An integrative seminar supports the student's professional development as a teacher. Graduates of the program are guaranteed job interviews for any open position in the students' teaching field within the placement school district.
---
Program Features
Inquiry-based learning, research-based teaching, and technology integration are guiding principles of the program
12-month, full-time program starts in May, with MAEd and license completion at the end of the following spring semester, so students are eligible to teach in the fall
Cohort model where students form close professional relationships with classmates and faculty
Individualized mentoring by supervising faculty in the placement district
Extensive field and clinical work in classrooms throughout the academic year
Comprehensive program price includes tuition, books, and fees for professional association memberships and background checks
---
Curriculum
---
BW Choose Ohio First STEM Teaching Scholars Program
The Ohio Department of Higher Education (ODHE) has granted Baldwin Wallace University the funds to award one-time Choose Ohio First Teaching scholarships of up to $8,000 to students admitted into the MAEd in mathematics or science teaching programs that begin May 2024. Learn more about the BW STEM Teaching Scholars Program.
---
Apply
---
Tuition and Financial Aid
---
Program Contacts and Faculty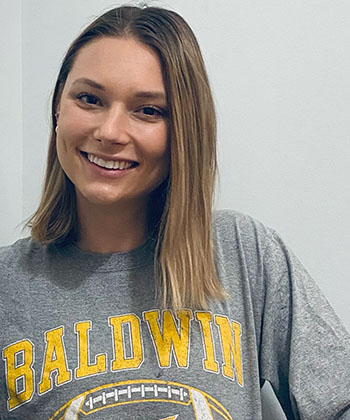 "I knew that I wanted a condensed program with the training and education I needed, but I also did not want to return to school for another four years. With my undergraduate degree in biology, it was nice to have a program that respected the time and money I put into those four years. This program allowed me to pursue my passion by joining the professional field of teaching in a little over a year, after a lot of hard work!"
Nicolette Kunath '20
High School Science Teacher
Brooklyn High School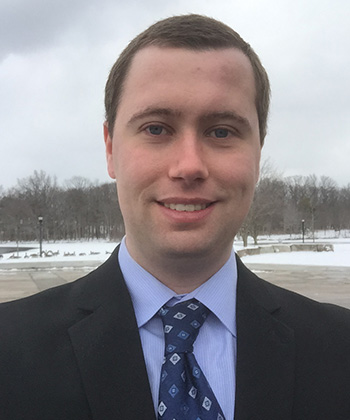 "The ability to be in a classroom full-time from the beginning of the school year was most beneficial to me. Many programs have prospective teachers take classes during the fall semester, and then begin student teaching during the spring semester, but that approach doesn't provide as much experience and doesn't reflect an actual year of teaching. I really needed the time in the classroom and learned many lessons about how to improve as a teacher."
Stephen Petrochko '20
Physics Teacher
St. Clairsville High School
---
Request More Information
Loading...