BW and Polaris Career Center partner on criminal justice college pathway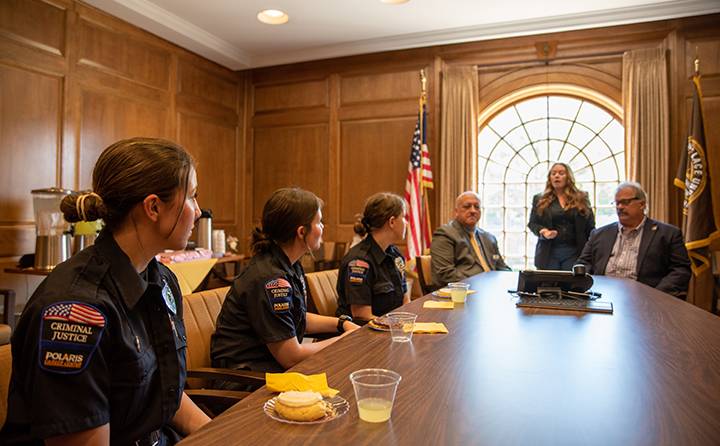 A new Baldwin Wallace University partnership saves time and college tuition for graduates of the Polaris Career Center's criminal justice high school program.
Leaders at BW and Polaris recently inked the articulation agreement that grants a full semester of college credits to Polaris criminal justice students who go on to pursue a bachelor's degree at BW.
Winning collaboration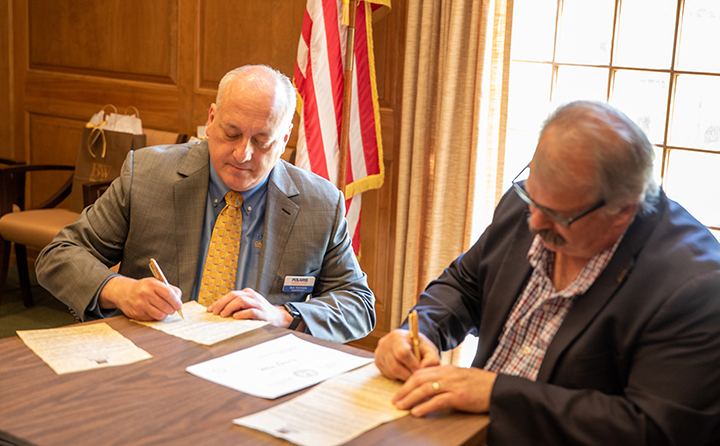 Polaris, located in Middleburg Heights, Ohio, serves students from six local school districts and surrounding areas.
Superintendent Robert Timmons said, "We are thrilled to have this partnership, and a semester of college credit for our students is great, but a semester at BW is even better."
Three BW-bound Polaris students — the first students to enroll under the program in the fall semester — were on hand for the formal signing and launch of the program at BW.
BW criminal justice professor Dr. Carol Gregory, who helped to develop the partnership, told the students that the agreement "took into consideration extraordinary training, education and experience that you've received at Polaris."  
Preparing for leadership
Dr. Gregory also explained the essential importance of higher education as students seek to advance their careers beyond entry-level criminal justice work.
"As you reach for leadership roles, the kind of education and guidance you'll receive earning your bachelor's degree will be an advantage."
BW Provost Dr. Stephen Stahl explained the agreement is part of a larger effort by BW to create access and pathways for talented students, noting that "it's especially important to support students who are entering public service careers."
Choice of majors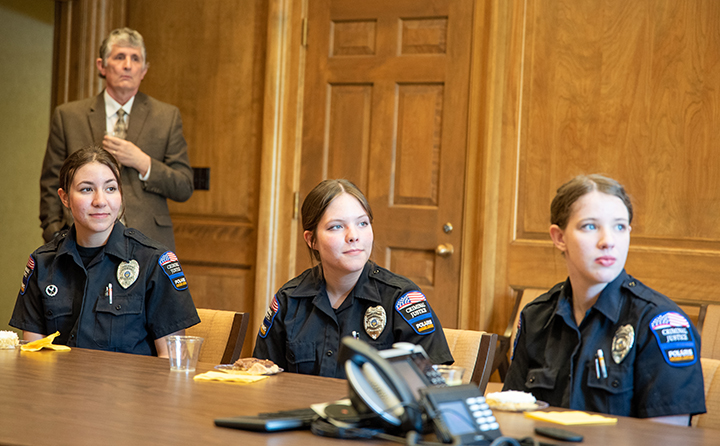 The agreement allows the three Strongsville, Ohio, natives to choose a major that best suits their individual career goals.
While Mia Davis '26, like many incoming first-year students, is still mulling over a specific course of study to pursue at BW, Stephanie Mraz '26 plans to major in biology and minor in forensic science. Her end goal is a career with the FBI.
Allie Beck '26, who also wants to work for the FBI, has chosen to major in psychology. "One thing the FBI looks for in their agents is diversity of educational backgrounds, and I think psychology will give me an edge," she explained.
BW offers more than 85 programs of study to choose from.